Research: Progression through learning, understanding and new approaches
Introduction
Nerve Tumours UK works with many medical professionals, partner patient organisations, universities and accredited individuals to understand and gain insights into various aspects of how Neurofibromatosis and its associated medical complications impacts on the daily life of those diagnosed with Neurofibromatosis Type 1, Type 2 and Schwannomatosis.
The results from these research projects, much of which is based on findings from within the community, are shared with medical professionals as well as our own Specialist Neurofibromatosis Nurse Network, to further help and support those living with the condition. They also allow us the opportunity to improve information for carers, educational bodies and employers as well as all associated medical professionals.
Results of completed research projects and studies will be shared via the website, when available for publication.
Detailed below, is a list of the latest research projects, that many members of our community are taking part in.
Nerve Tumours UK is not responsible for any data collection or the content of any of these projects. All requests to collaborate with research projects must recieve prior approval of the Nerve Tumours UK Medical Advisory Board.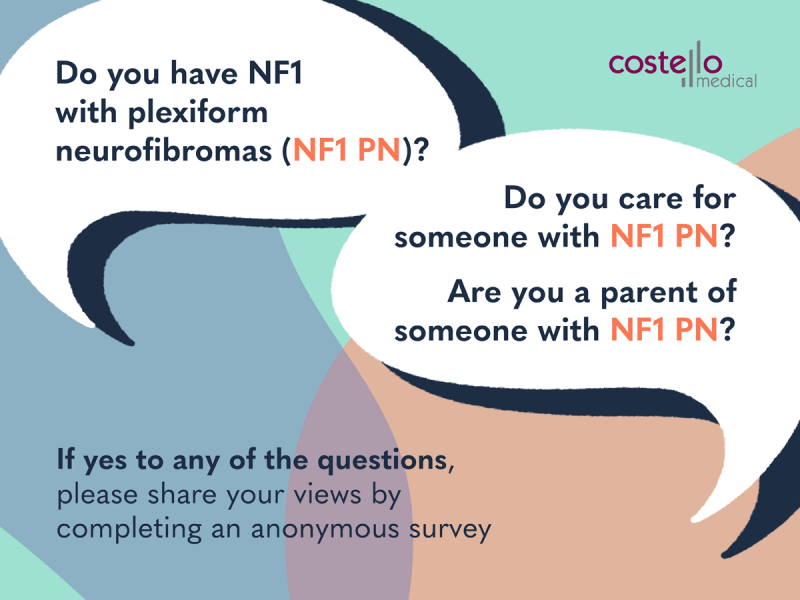 This research is open for participation.
Do you have NF1 with plexiform neurofibromas (NF1 PN)? Are you a parent of someone with NF1 PN? Do you care for someone with NF1 PN? If yes to any of the questions, please share your views by completing an anonymous survey, which will help healthcare decision-makers better understand the challenges people with NF1 PN and their caregivers face.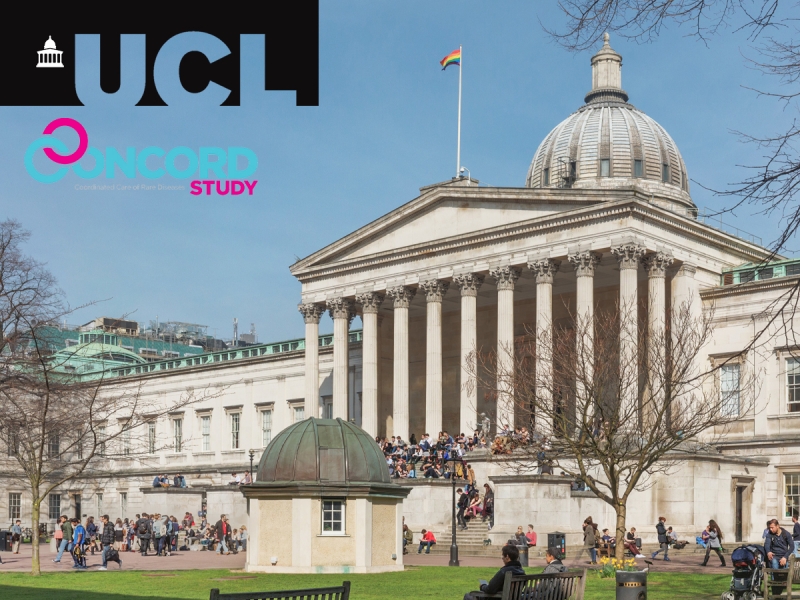 This research is now closed.
Coordinated Care of Rare Diseases (CONCORD) at University College London, is a research study into the care of people with Rare Diseases in the UK. It focuses on how patients, families and healthcare professionals who treat rare diseases would like care to be coordinated.

This research is now closed.
The Centre for Appearance Research at UWE Bristol interviewed parents and carers of children with NF that took part in an online survey about their parenting and caring experiences. Findings from the survey are a vital part to inform the development of future support for parents and carers of children with appearance affecting conditions and injuries.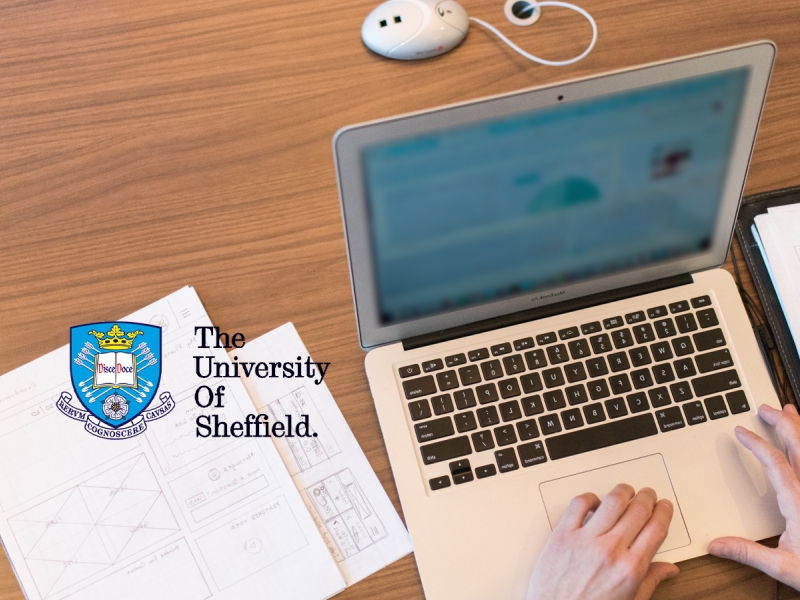 This research is open for participation.
Kate Adkins is a researcher and Trainee Clinical Psychologist based at the University of Sheffield. As part of her doctoral research, she is interested in improving self-help interventions for people living with neurofibromatosis and dermatological conditions.
If neurofibromatosis affects how you feel about your body, please consider helping psychologists test a 1-week online writing intervention. By taking part you will be helping us learn whether the intervention could help improve body image for other individuals living with a range of dermatological conditions and be in with a chance to win a £50 voucher of your choice.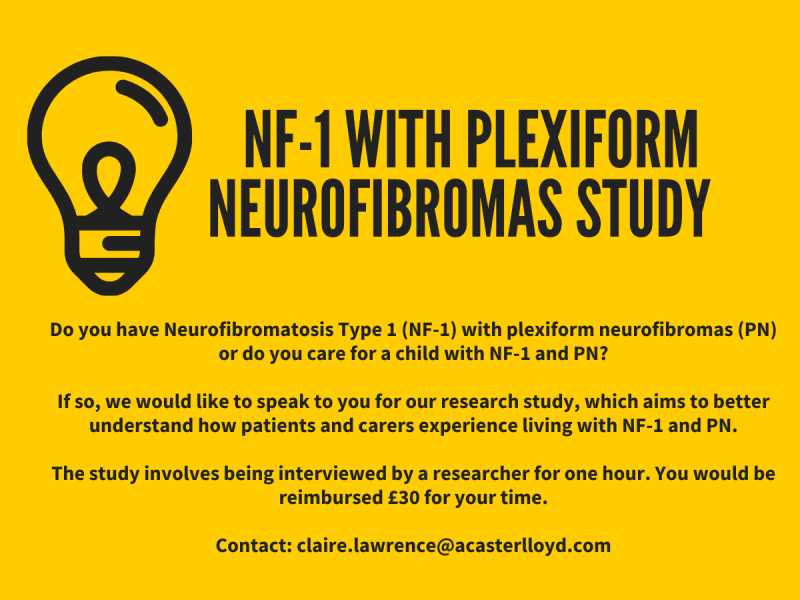 This research is open for participation.
If you have Neurofibromatosis type 1 (NF1) with plexiform neurofibromas (PN) or care for a child with NF1 and PN then we want to hear from you. Share your experience living with NF1 and PN and the impact it has in your daily lives. Help shape the future treatment for NF Type 1 & receive £30.00 in recognition of sharing your personal experience.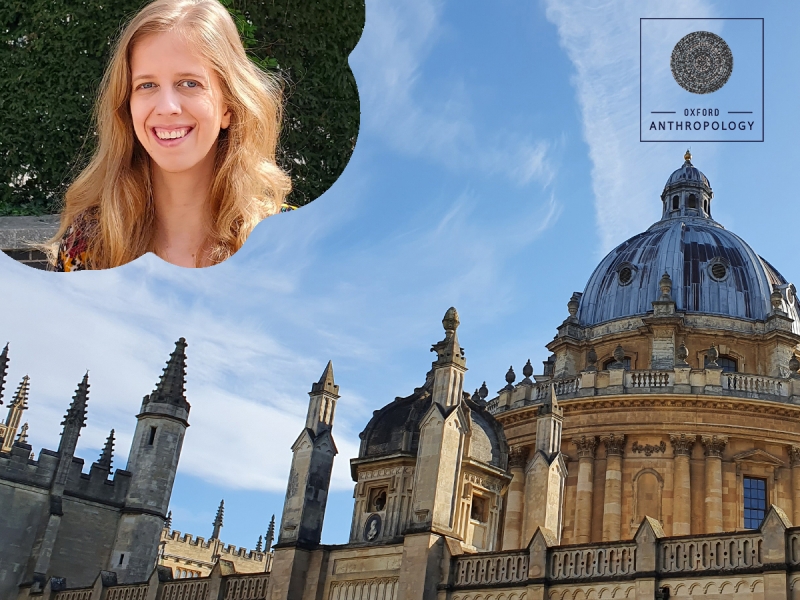 This research is open for participation.
Naomi Marshall is a PhD student at the University of Oxford, and she's looking to talk to people in the UK who can help answer these questions.
Naomi's an anthropologist, which means she studies cultures by hearing about them first-hand, in people's own words. Growing up in both America and Britain, Naomi learned how important culture is for shaping people's everyday lives, especially when it comes to health. Her field, medical anthropology, explores how people's backgrounds influence how they experience health conditions. Getting to know people in-depth, whether in a single interview, or even over the course of several months, is what makes anthropology different to other kinds of research. The more you can talk about your everyday life (including your values, opinions, experiences, and aspirations), the better Naomi's research will be.
This research is important because gathering and sharing NF1 stories from diverse perspective can help patients and doctors alike. Having accessible accounts from around the world of how people live and thrive with NF1 can inform and inspire people living with the condition. Data from this research can also help train healthcare providers to become more culturally sensitive. Moreover, having detailed accounts of the variety of NF1 experiences can inform policymakers, such as legislators and bioethicists. So while taking part in this research is unpaid, it is still an exciting and rewarding opportunity to share your story. You can be from any background to take part! You just have to be over 16, live in the UK, and be willing to chat about your experiences with NF1.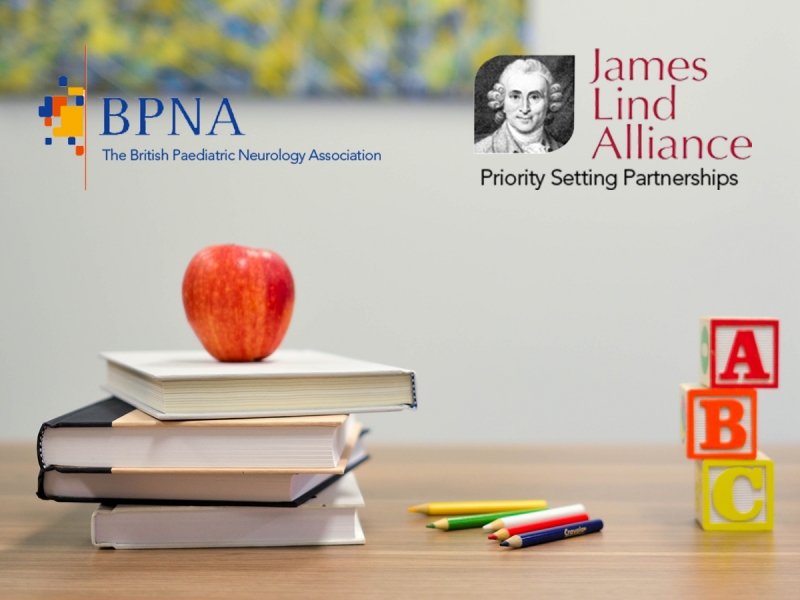 This research is open for participation.
You can help shape the future of Neurofibromatosis treatment by sharing your NF story. The British Paediatric Neurology Association and James Lind Alliance have launched their survey to better understand children & young adults (0-25) with neurological conditions, including Neurofibromatosis Type 1, Type 2 & Schwannomatosis. They want to define the top 10 unanswered questions about the treatment of childhood neurological conditions, where there is uncertainty about the effectiveness of treatments.
Share your voice and make sure those whose lives are affected by NF are represented – help improve the lives of children with Neurofibromatosis and other neurological conditions.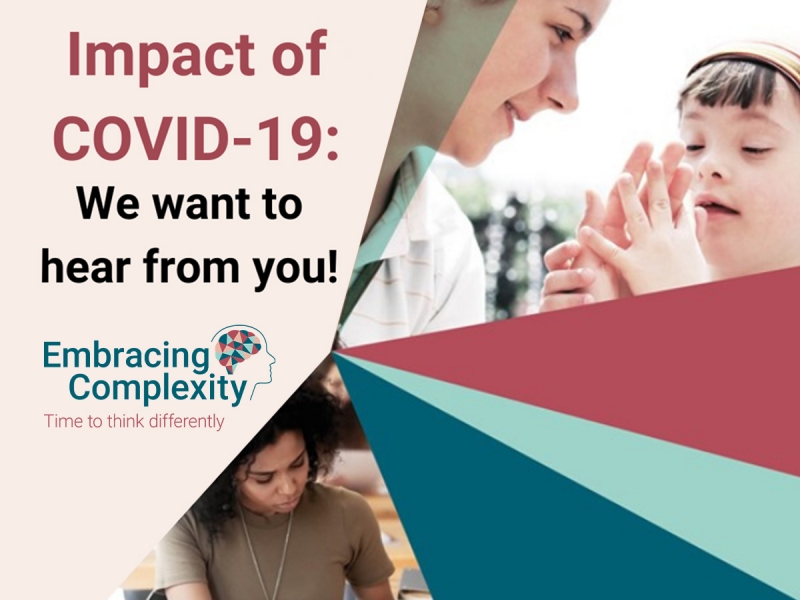 This research is now closed.
Covid19 has impacted all of our lives as we could never have imagined. Many of our NF community have been hit harder than most by the crisis, struggling to adapt to the varying changing restrictions.
As members of Embracing Complexity Coalition, we asked our community to share their experiences of Covid19, whether positive or negative, to help improve the quality of life for people affected with Neurofibromatosis during and after the pandemic. Learning from lockdown to support those who think differently.

This research is now closed.
Act It Out App has been designed by researchers from the Centre for Appearance Research at UWE Bristol. They want to help its users do more of the things they care about in life and reduce the impact of visible difference on their daily life. This prototype app uses an established psychological approach called Acceptance and Commitment Therapy (ACT). In 6 self-guided sessions, the app hopes to noticeable improve the concerns of individuals who have a visible difference, including those with Neurofibromatosis, to help them in daily life.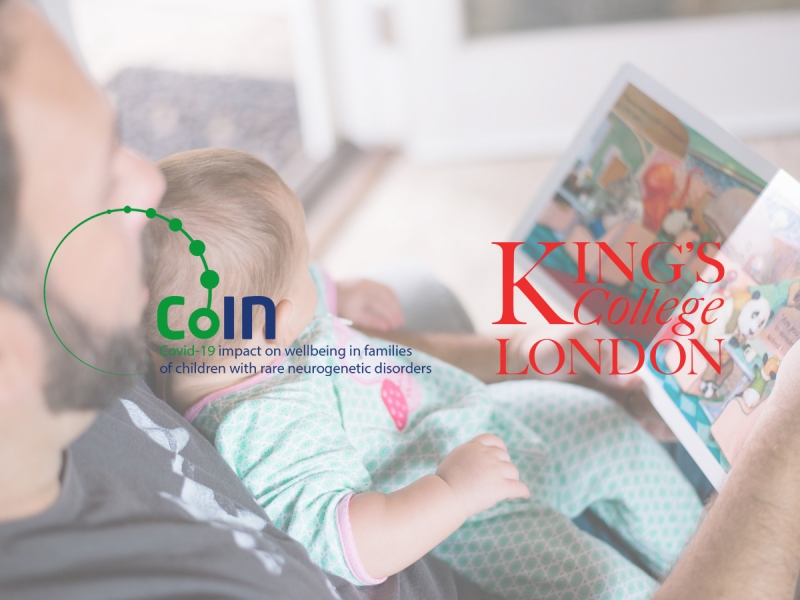 This research is open for participation.
Kings College London & a UK-wide team of researchers (CoIN Study) want to hear from you. Their latest survey wants to better understand the impact of Covid19 on the wellbeing of families of children (0-16) with rare diseases and neurodevelopmental disorders, including Neurofibromatosis. Share your views to help provide better support for families and children both now and in the future.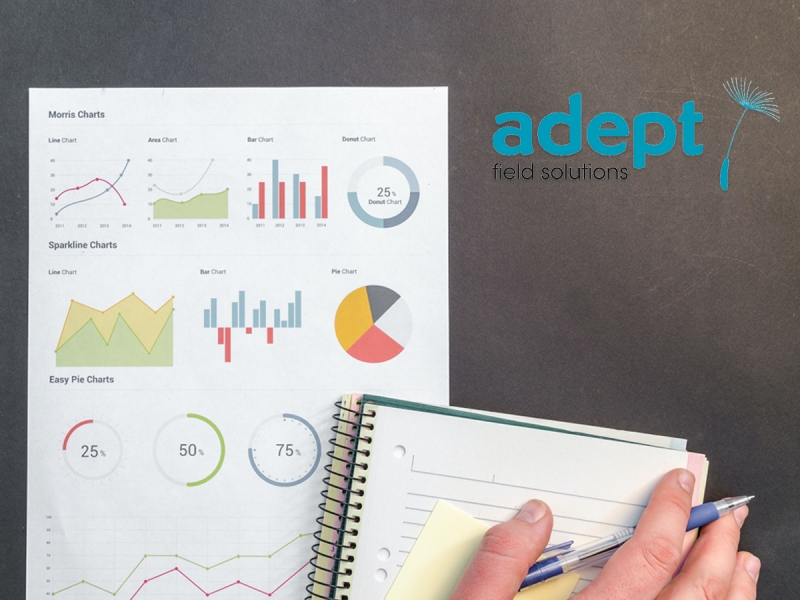 This research is now closed.
Have your voice heard and help further our sponsor's research. Adept field solutions, a pharmaceutical company, are carrying out research to better understand how they can support people with Neurofibromatosis Type 1 (NF1) and Plexiform Neurofibromas (PN) as well as their care-givers.
Your story will help many others, like yourself, with Neurofibromatosis in the future.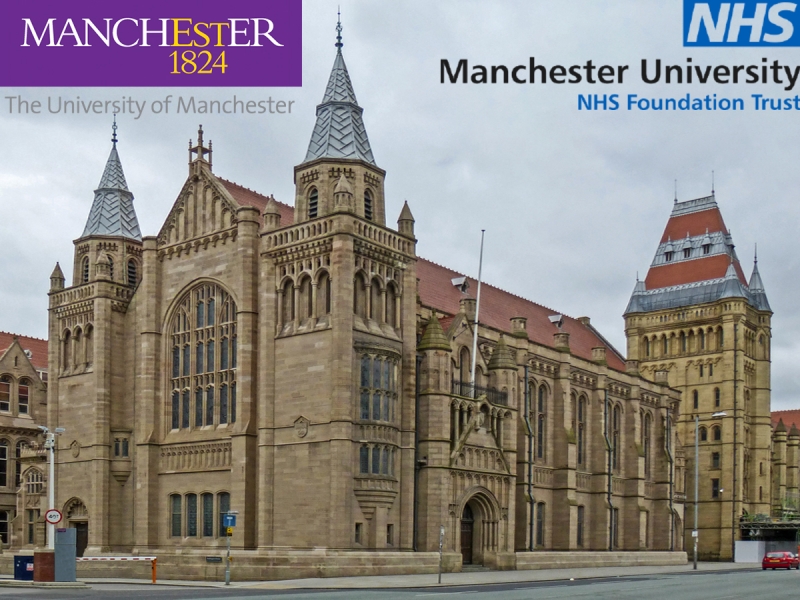 This research is now closed.
Many young people with Neurofibromatosis Type 1 (NF1) have daily problems with learning, paying attention in the classroom and general concentration. If you're a young person (11-17) who suffers from learning difficulties and concentration problems, Manchester University wants to hear from you. Their new study involves a new treatment called 'transcranial direct current stimulation (tCDS), which uses Non-Invasive Brain Stimulation (NNIBS) which can help children learn better.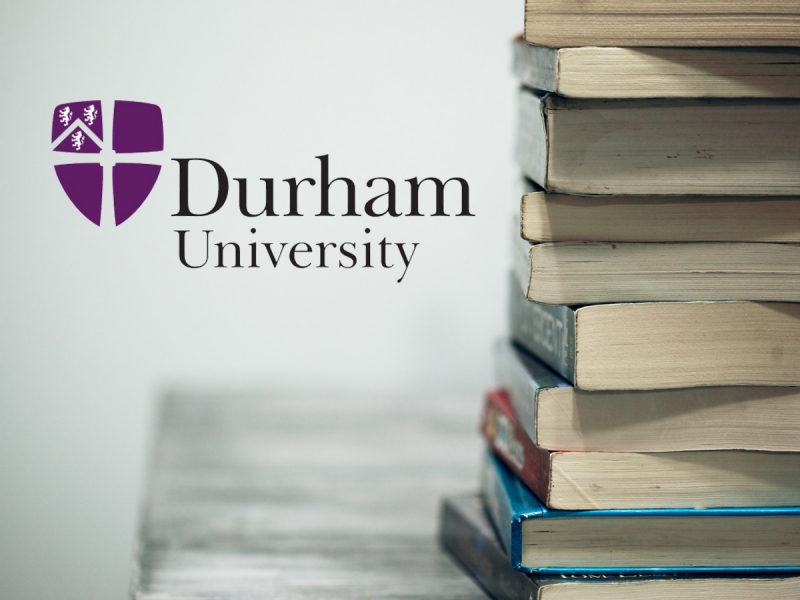 This research is now closed.
Hannah Saunders Durham at the Centre for Ethics and Law in the Life Sciences (CELLS) shares the results of her latest study. She undertook the study to better understand the experiences of visible difference in relation to equality and the law. Using seventeen interviews from volunteers she presents her results in five key themes.