02 June 2023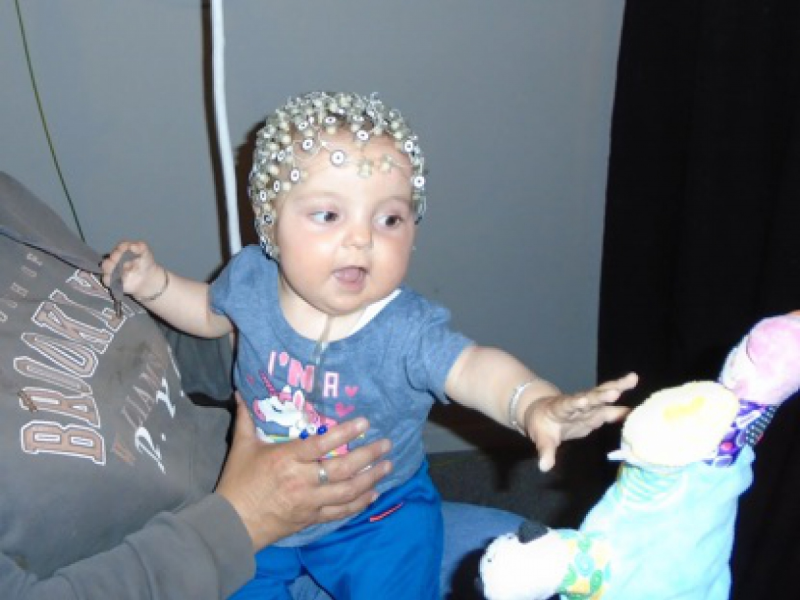 Early Development in Neurofibromatosis type 1 (NF1)
The EDEN study aims to investigate early social, communication and attention development in babies who have NF1 or are born in a family where a parent has NF1.
About the study
EDEN is designed to identify early markers of learning and behavioural difficulties such as autism and ADHD by understanding social and cognitive development of babies with NF1. All babies born in a family with a history of NF1 are welcome to participate. We will compare the development of babies who have NF1 to those babies who do not inherit NF1.
By understanding early development, our aim is to speed up the discovery of treatments that can be used to boost learning and social development in NF1.
The study is a collaboration with Birkbeck, University of London and BASIS, The University of Manchester and Central Manchester University Hospitals NHS Foundation Trust.
The EDEN study is funded by Action Medical Research for Children, Great Ormond Street Hospital Charity and Medical Research Council.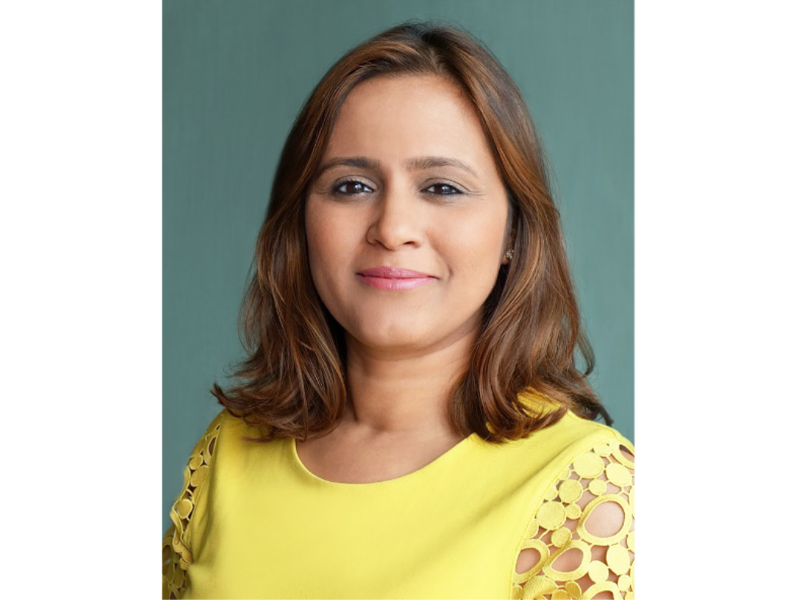 "We want to understand the very early development of babies with NF1"
–
Information for parents
We are inviting babies under the age of 14 months to this study. Babies can have a diagnosis of NF1, or be born in a family where either parent (mother or father) has a diagnosis of NF1. The baby does not need to have a diagnosis of NF1.
This study is currently recruiting and is open to all families with NF1 in the UK.
If you are pregnant and have NF1 (or your partner has NF1), you can contact the study team to participate once the baby is born. Families interested in the study can contact the study team by emailing eden@manchester.ac.uk. We will then talk to you about the study in detail and answer any questions you may have.
If the study is suitable for your family, we will invite you, and your child, to visit our Baby Lab at the Centre for Brain and Cognitive Development in London. A typical visit takes place over 5-6 hours, which includes time for meal and nap breaks. We cover travel and hotel expenses for the research visit.
Project title: Early Development in Neurofibromatosis Type 1 (EDEN) Overview Information Sheet
Watch a short video about the Baby Lab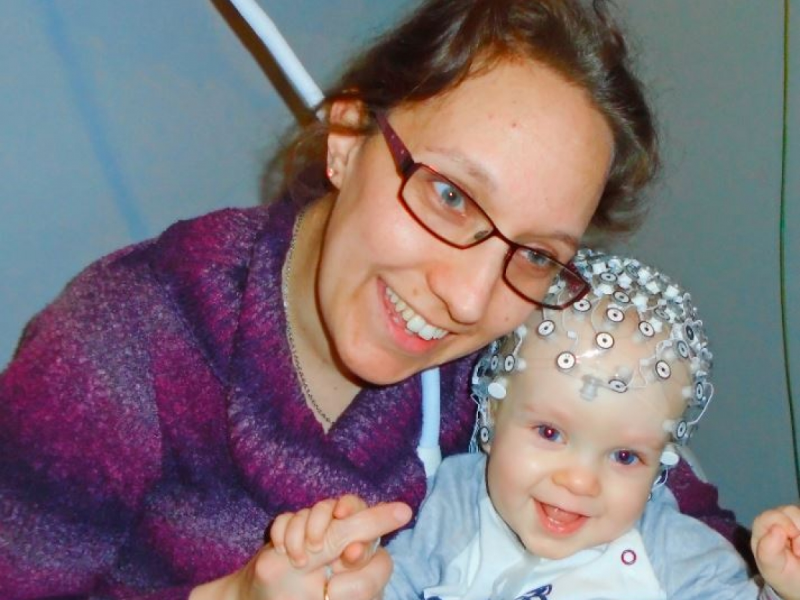 Information for clinical partners
The EDEN study will systematically characterise the cognitive and behavioural development in infants with NF1.
Using cutting edge neuroscience techniques such as eye-tracking, electroencephalography (EEG/ERP) and near-infrared spectroscopy (NIRS), this study will seek to identify early markers of later autism and ADHD in NF1. Outputs from this study will accelerate the development of early interventions by providing suitable infant outcome measures for treatment trials.
In order to make a referral to the study or find out more information contact:
eden@manchester.ac.uk or get in touch with shruti.garg@manchester.ac.uk
Contact us
If you wish to participate in the study or simply have any questions, please get in touch.
Email: eden@manchester.ac.uk / shruti.garg@manchester.ac.uk
Tel: 0161 701 4531