13 January 2020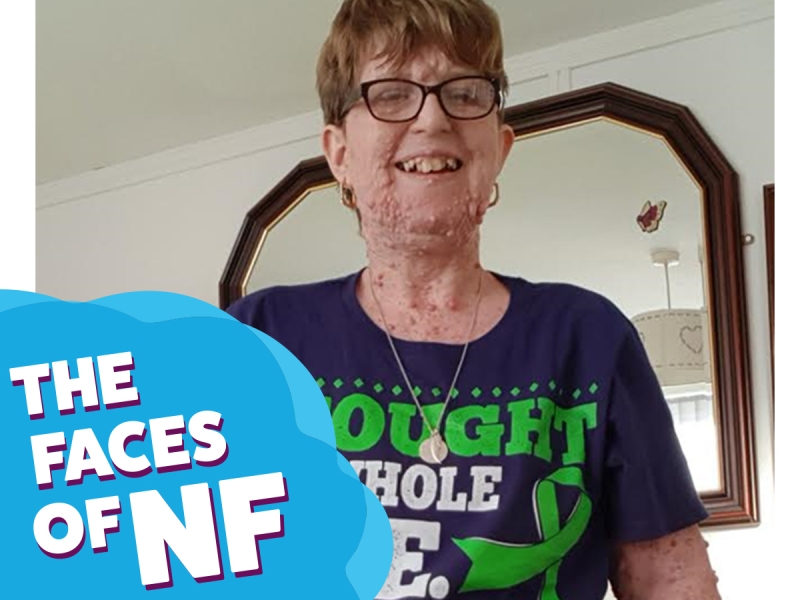 Noreen's story
My name is Noreen and I have Neurofibromatosis type 1. I was diagnosed at 17 years old making me the second person in Northern Ireland to ever be diagnosed. I suffer from the excruciating pain that is caused by the hundreds of tumours all over my body. They occur from the top of my head to the sole of my feet. Every day I wake up to find new tumours. The older I have gotten the worse my NF1 has become.
Throughout my life my development was slow, I didn't learn to walk and or even get my baby teeth until after I was 2 years old. My tumours didn't appear until I was a teenager. Developing these tumours led to a sad turn of events in which strangers would call me names, shopkeepers would refuse to take money directly from my hand (they would ask me to put it on the counter instead). It's extremely hurtful and means I only aim to go out for my hospital appointments at my day centre which occurs twice a week. My day centre is safe place as no one stares at me there.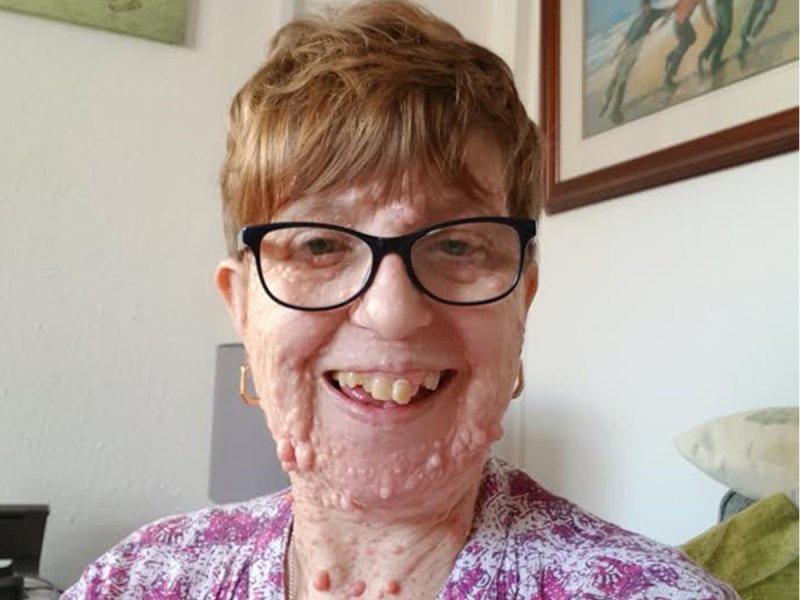 I am waiting to go into hospital for major surgery as there are tumours growing on my spine and it's making it hard to walk due to the dizzy spells and pins and needles that I have been experiencing. I am hoping surgery will help. No one else in my family has NF, I lost my mummy 9 years ago I now live on my own it has been very hard at times. I am 45 years old on Facebook and there are quite a lot of pages for NF so there is a lot of support out there I can benefit from.