Nerve Tumours UK Challenge Yourself Week
04 June 2021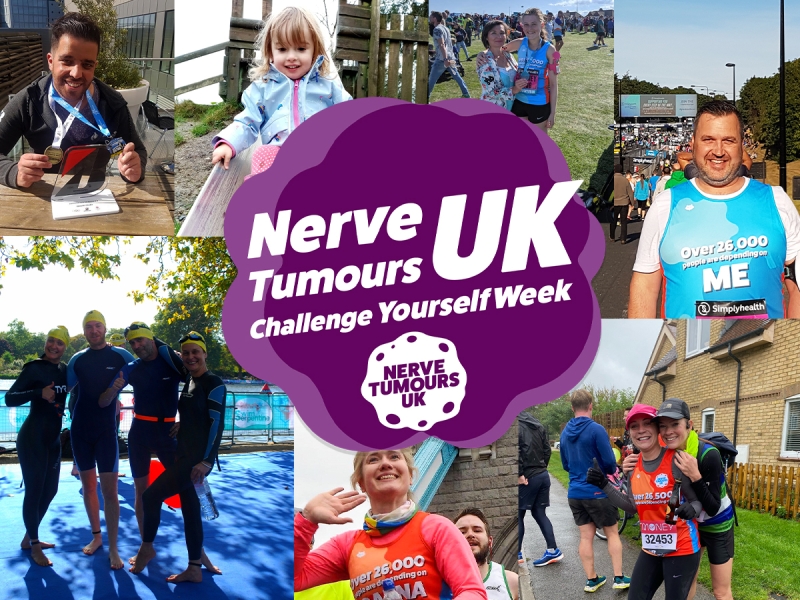 "A Marathon is a race with yourself, a struggle to reach your personal goal. People with Neurofibromatosis are engaged in a constant struggle to overcome challenges that come with the disease."
– Joanna, who has NF1 & is constant runner & supporter of NTUK and now planning to set up Marathonmania in October this year.
Run, swim or slide and challenge yourself. With summer right around the corner & lockdown easing around the country, we're calling on you, our fantastic supporters to get out there and challenge yourself!
Help transform the lives of people affected by Neurofibromatosis and take on one of our many incredible events. Secure your spot in one of the world's most iconic running races – The London Marathon, back after two and a half! or join 50,000 other runners from around the world taking part virtually!
Out of training since lockdown? The Asics 10k might be your distance of choice or go half on the marathon and sign up for the iconic Great North Run, the UK's biggest half marathon.
You can go virtual and split the 26.5 miles over 24 hours by signing up for the Virtual London Marathon, same day, same medal and same distance. Sign up alone or with a group of friends or family by running in your close proximity.
We have various options for challenge events - you can choose from swimming, running and cycling to name a few, across the country or even abroad on your challenge holiday.
Something for your family during the summer holidays? Slide through parks and gardens by joining "Esme's Summer of Slides"
After a year and a half with major fundraising events cancelled, we need your help now more than ever, to continue and expand our services like our Specialist NF Nurses, National Helpline, Online communities and more. Whatever challenge you choose, you will be helping our NF community.
Great North Run
My go to motivation every day is "Always believe you can!" That's why I ran The Great North Run for Nerve Tumours UK - Courtney who has NF1, Runner and NTUK Supporter
Sign up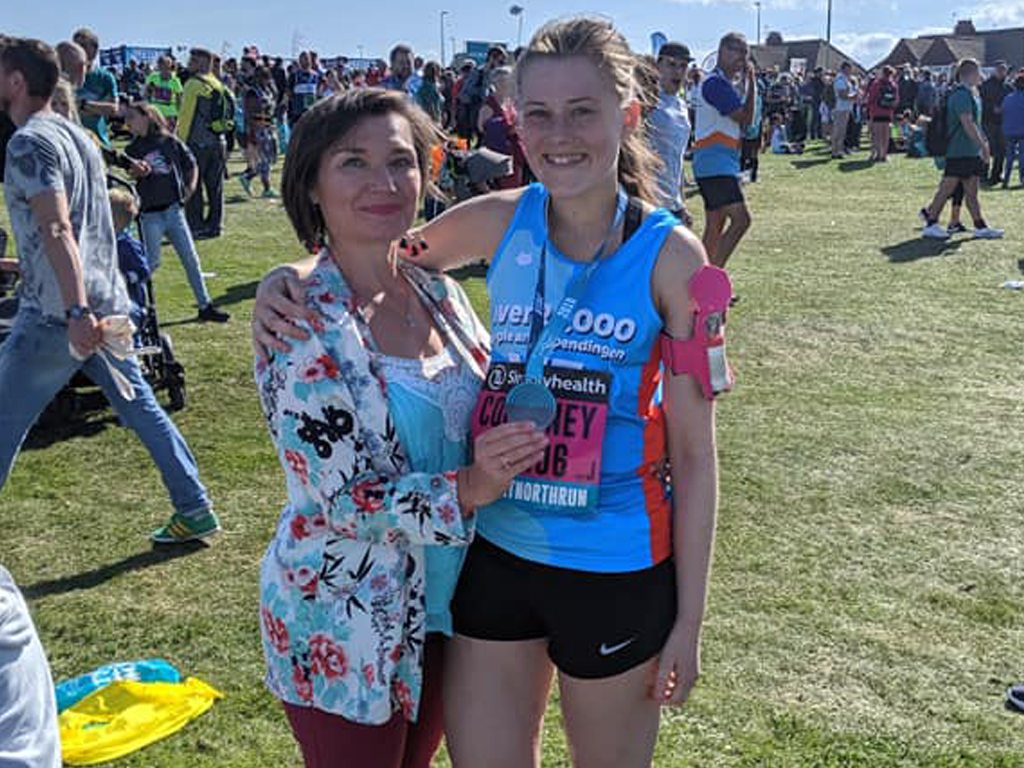 Swim Serpentine
"If you believe in something, you can achieve anything you set your mind too" - Kian, who has NF2, International Para-Swimmer, Daventry Dolphins Swimming Club and NTUK Blogger
Sign up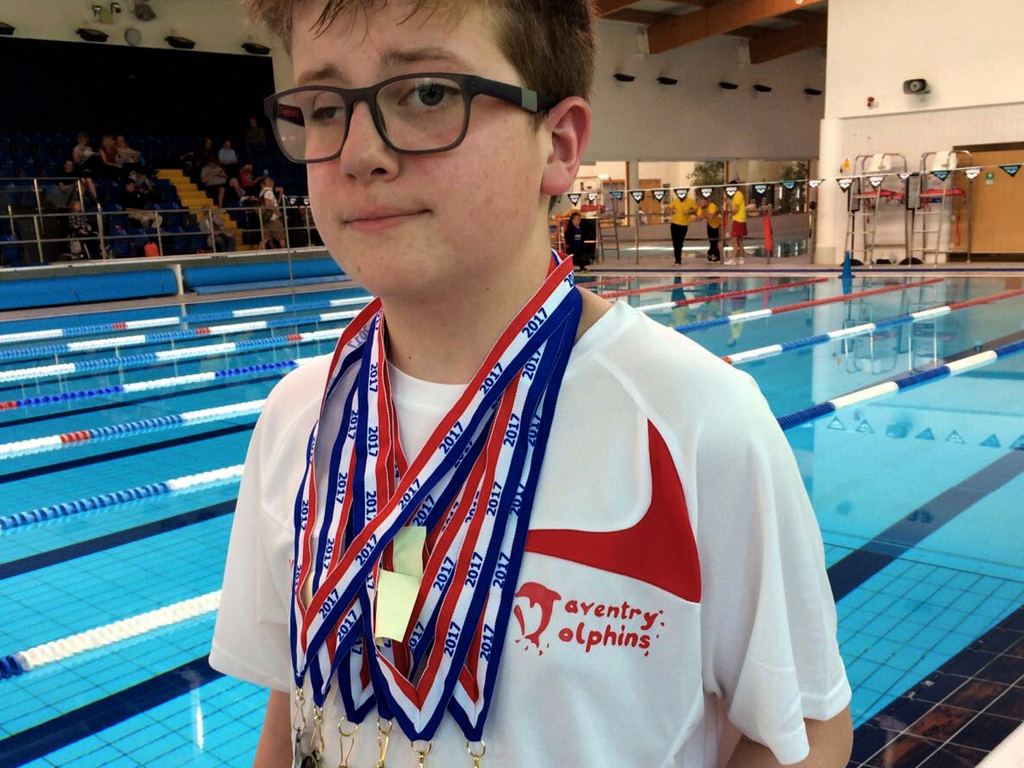 Choose your Local Challenge
"Friends, colleagues & coaches had never heard of NF. I want to complete the challenge as fast as possible...it will be a good achievement."- Andrew who has NF1, Football Coach & Volunteer at Plymouth Argyle FC
Sign up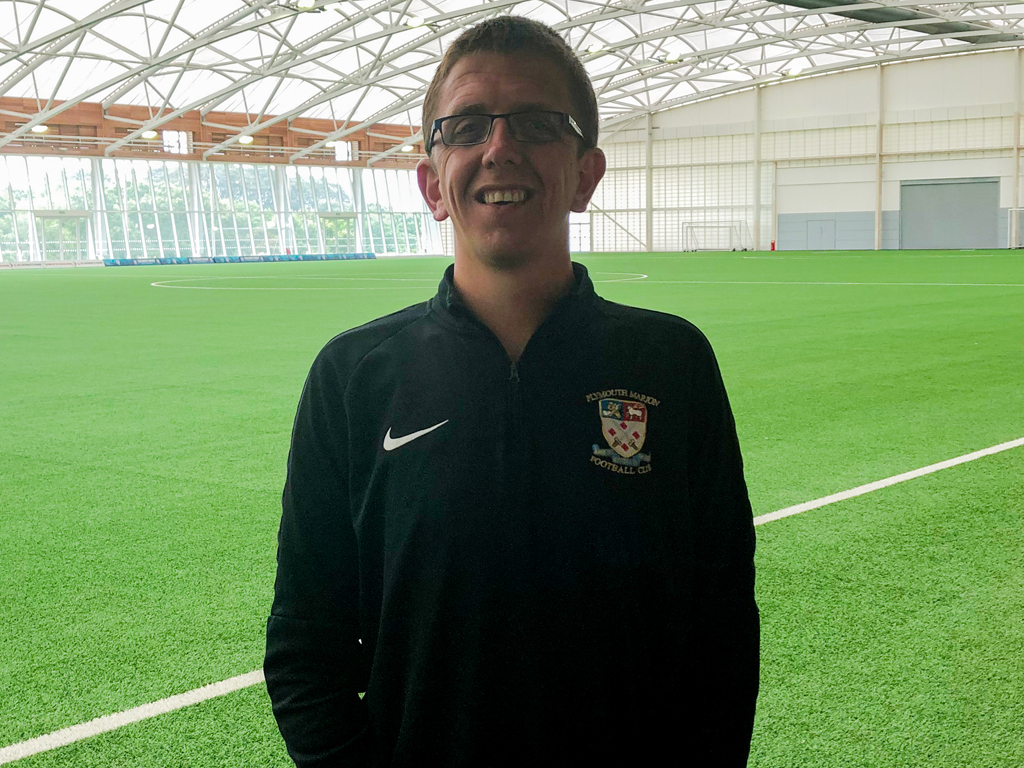 Slide into Summer
"NF1 Mummy talks about how people assume that conditions, like NF, mean you can't cope or have difficulties having a normal life. In fact, sometimes people with a condition cope better when it comes to overcoming challenges" -Kate, Teacher, NF1 Mummy
Sign up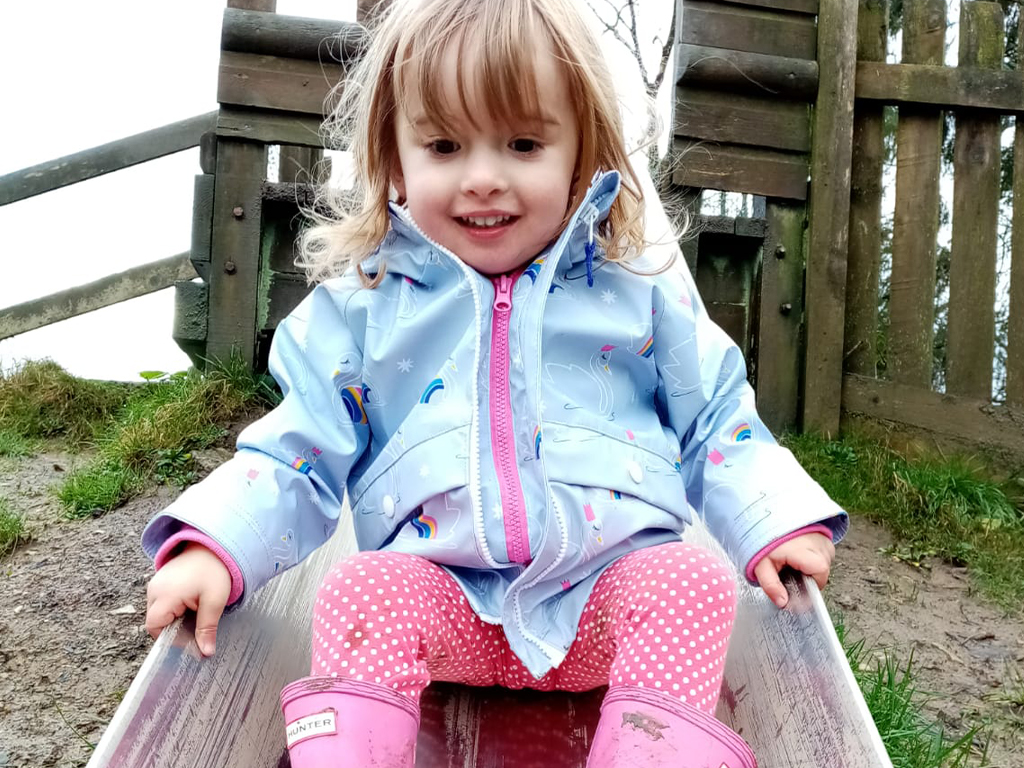 Virtual London Marathon
"Why I run the London Marathon... I hope one day there'll be a cure for NF as it affects someone I care about, so if running a marathon helps raise money, it's the least I can do." – Adrian Spiderman and long-time NTUK supporter
Sign up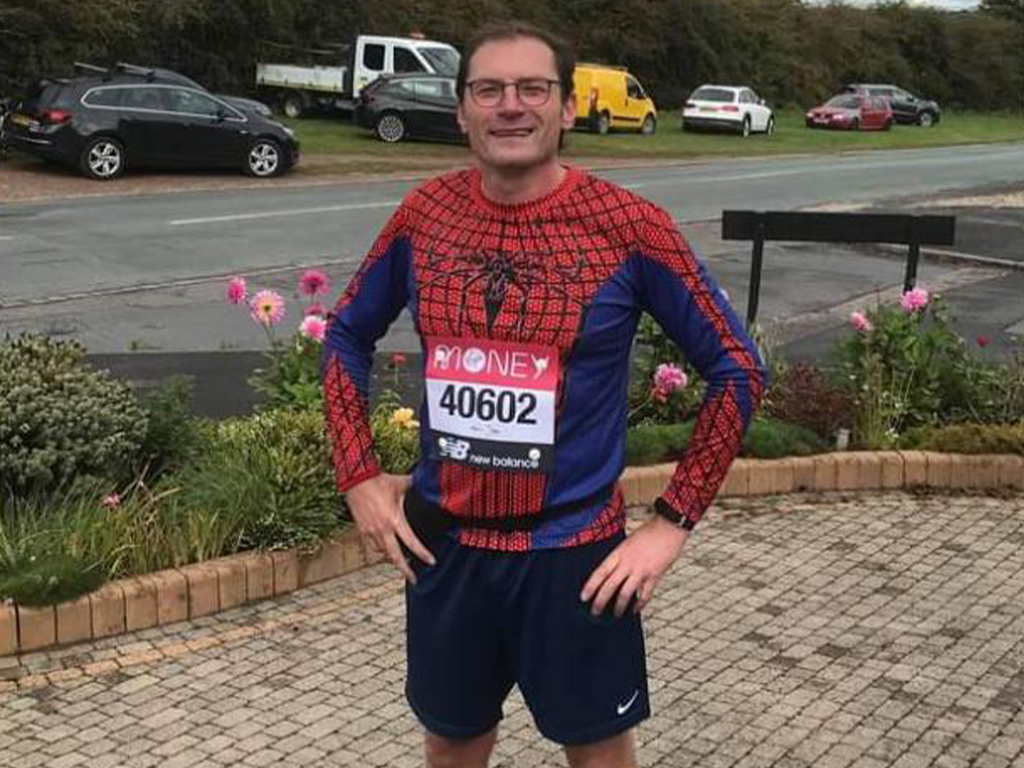 Do you want to talk to our fundraising team?
Sometimes we just have questions! We understand. Get in touch about the London Marathon, or any other event for that matter at fundraising@nervetumours.org.uk or call 020 8439 1234 and ask for Challenge Events Fundraising.
Did you register for any of our challenges?
• Claim your free Nerve Tumours UK Running Vest & T-Shirt
• Get fit & fundraise to make a difference to the lives of people living with Neurofibromatosis (NF)
When committing to events for Nerve Tumours UK please follow governmental Covid 19 guidance. Only commit to physical challenges that you are capable of, and in case of any underlying conditions, discuss with your GP or Specialist. Nerve Tumours UK cannot be held responsible for any accidents or damages that occur throughout the training commitment or the challenge itself.