Virtual Challenge Hub
Challenge Accepted!
With restrictions around the country easing, it's time for you to get active for our NF community as well as yourself!
We need your help to make sure that as the world moves towards re-opening and things move back towards a sense of normal our NF communities voice is heard loud and clear. We need your support now more than ever, as over the past year, due to restrictions many of our fundraising events had been cancelled reducing our income significantly. Together we can make NF visible.
Any questions about the challenges, fundraising material and support or anything else? Get in touch at fundraising@nervetumours.org.uk or call 020 8439 1234 and ask to speak to someone in our fundraising team.
Find your challenges below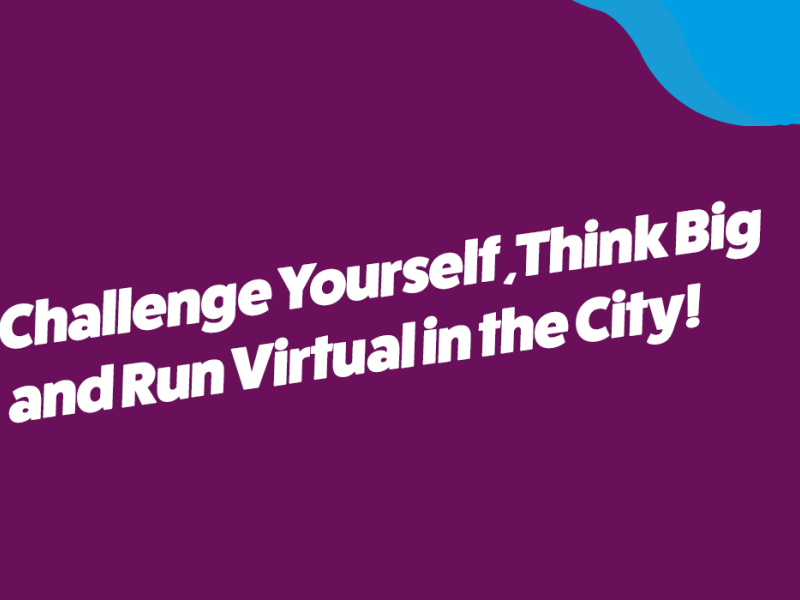 Virtual London Marathon
The virtual Virgin Money London Marathon will return this year on the 3rd of October 2021 take in the world's greatest marathon and be part of 100,000 runners. Join the virtual race and run the London Marathon for Nerve Tumours UK anywhere in the UK or abroad - same day, same challenge over 24 hours, same Medal for the 41st London Marathon.
Re-create the famous 'Mall' finish line in your own local area. Run in your community as a team or solo for NTUK.
Get Involved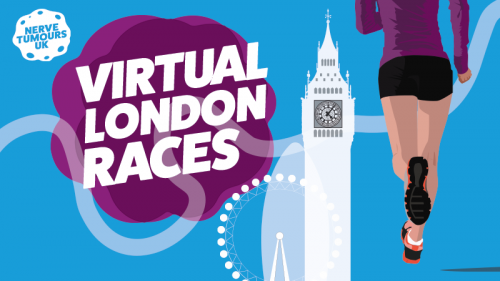 London City Races
Choose one or complete any of the virtual running challenges in various boroughs and around various landmarks - capitalize and fundraise in the British capital for Nerve Tumours UK
Go Virtual in the City and complete either the 5K or 10K challenge to get your unique medal - why not collect them all! Get your family and existing support bubbles involved.
-
-
-
Get Involved
As part of our challenge hub we have teamed up with RunForCharity an organisation to help you find virtual events more compelling to you. Through this you are not only able to get involved yourself but you can sign up for popular challenges and even can compete against others that have subscribed as well and most of the time you can start at your doorstep, get fit and save on high travel costs.
This page allows you to find a whole array of virtual events which you choose to fundraise with us, Nerve Tumours UK. If none of our major events listed above on our virtual challenge hub excite you then perhaps you will find an event more suited and gripping to yourself on this page. If you have a specific event in mind please let us know and we will add this to the website. It's as easy as that!
When committing to events for Nerve Tumours UK please follow governmental Covid 19 stay at home guidance in this period of crisis. Only commit to physical challenges that you are capable of and are in case of any underlying conditions discussed with your GP or Specialist. Nerve Tumours UK can not be held responsible for any accidents or damages that occur throughout the training commitment or the challenge itself.
Due to the current situation we are working closely with the challenge organiser(s) and will update with any changes and announcements. Rest assured that in case there are any cancellations of your challenge you can transfer to a future date or can be refunded in case you had any registration costs for the challenge itself.