Challenge Accepted!
Want to run locally on your own terms? Organise a team or simply find your own challenge - here are some of our virtual challenges on offer.
Go Virtual in the City - fundraise whilst doing your usual training - register, set up your fundraiser and receive a medal. Get involved in our Shine a Light on NF challenges - you can run a Shine a Light marathon anywhere in a set time frame or join the challenge for May World NF Month.
If you want to set up your own virtual challenge get in touch! For further information email fundraising@nervetumours.org.uk
Any questions about the challenges, fundraising material and support or anything else? Get in touch at fundraising@nervetumours.org.uk or call 020 8439 1234 and ask to speak to someone in our fundraising team.
Find your challenges below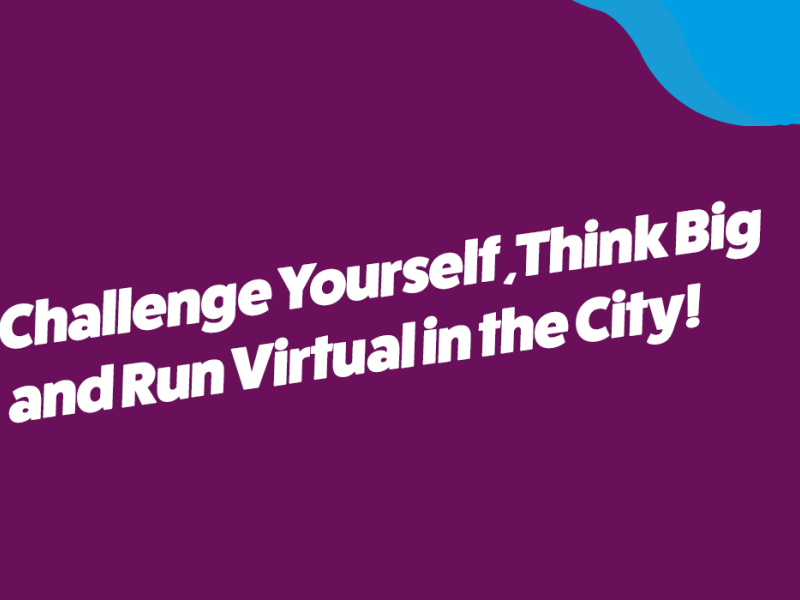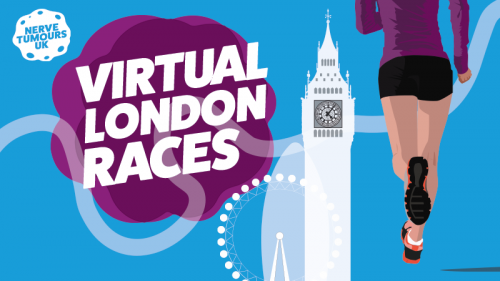 London City Races
Choose one or complete any of the virtual running challenges in various boroughs and around various landmarks - capitalise and fundraise in the British capital for Nerve Tumours UK
Go Virtual in the City and complete either the 5K or 10K challenge to get your unique medal - why not collect them all! Get your family and existing support bubbles involved.
-
-
-
Get Involved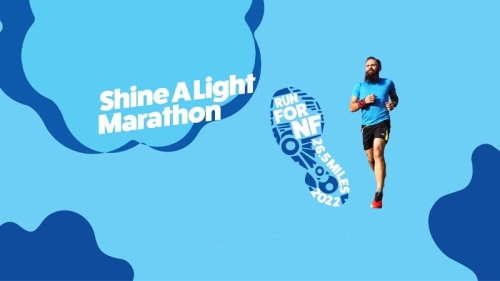 Shine A Light Marathon
Run our Shine A Light Marathon throughout 2022 to celebrate 40 years of Nerve Tumours UK and raise awareness!
Instead of 26.2 miles, run 26.5 miles for the 26,500 affected by Neurofibromatosis in the UK – go the extra 0.3 miles for our NF community.

-
-
-
Get involved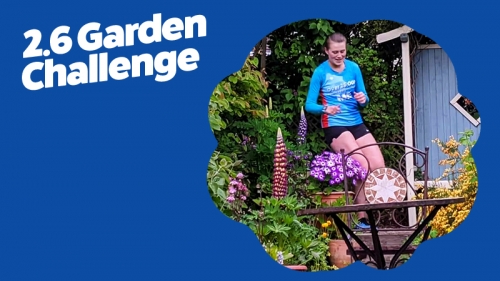 2.6 Garden Challenge
Join our 2.6 Mile and Junior 1 Mile Garden Challenge.
Shine A Light on NF by running, jogging, or walking 2.6 miles in your garden.
Race at your own convenience - in your garden, local community park, treadmill or skipping/stepping on the spot! – get your family, friends and colleagues involved and help us make 2022 the brightest year yet!
-
Get involved
As part of our Challenge Hub we have teamed up with RunForCharity, an organisation to help you find virtual events more compelling to you. Get involved - sign up for popular challenges and compete against others who have subscribed. Most of the time you can start from your doorstep, getting fit and saving on any travel costs.
This page allows you to find a whole array of virtual events which you choose to fundraise with us, Nerve Tumours UK. If none of our major events listed above on our virtual challenge hub excite you then perhaps you will find an event more suited to you on this page. If you have a specific event in mind, please let us know and we will add this to the website. It's as easy as that!
Only commit to physical challenges that you are capable of and are in case of any underlying conditions, please discuss with your GP or Specialist. Nerve Tumours UK can not be held responsible for any accidents or damages that occur throughout the training commitment or the challenge itself.