2.6 mile Garden Challenge
Event Date:
May 2023
Location:
Your Garden. Your Park. Your Choice.
Fundraising Target:
£10
Join our 2.6 Mile and Junior 1 Mile Garden Challenge. Shine A Light on NF by running, jogging, or walking 2.6 miles in your garden. Race at your own convenience - in your garden, local community park, treadmill or skipping/stepping on the spot! – get your family, friends and colleagues involved and help us make 2023 the brightest year yet!
Remember to set up your drinking station, your orange slices and possibly even a BBQ afterwards to celebrate! Pace around your garden for World NF Day on May 17th 2023. Help to raise awareness for the 26,500 people affected by NF - make their voice heard in a changing world.
Let's make sure that whilst the world is looking for solutions and adapting to change, the NF community is not forgotten.
Remember to send us your amazing photos or videos of your adventures and progressions on the day to info@nervetumours.org.uk
Here are previous garden marathoners' to get you inspired!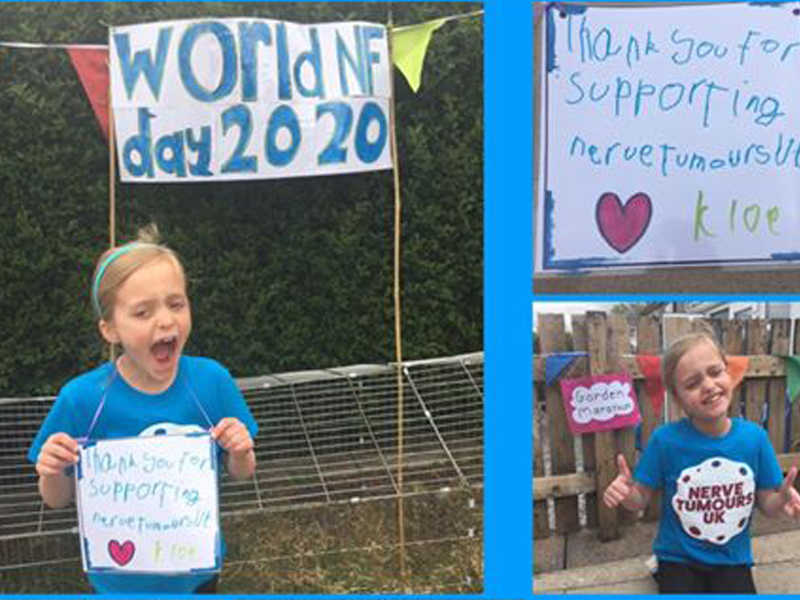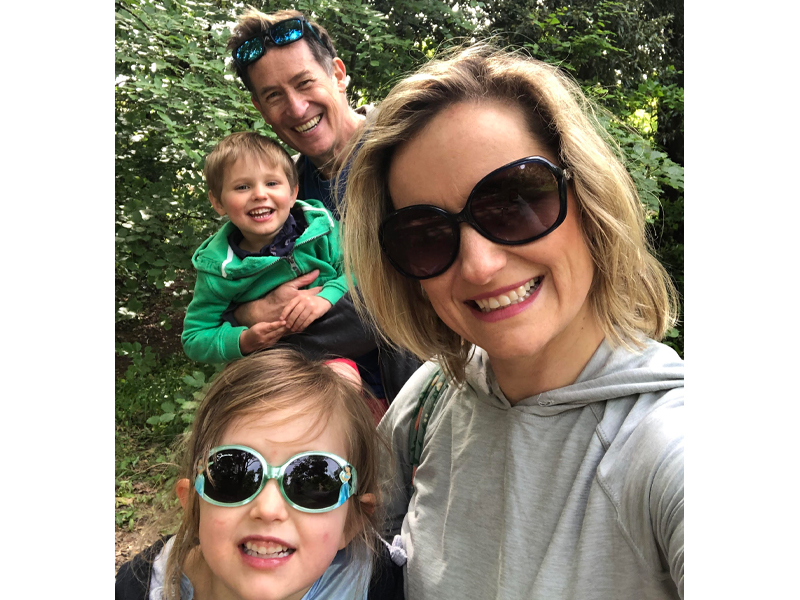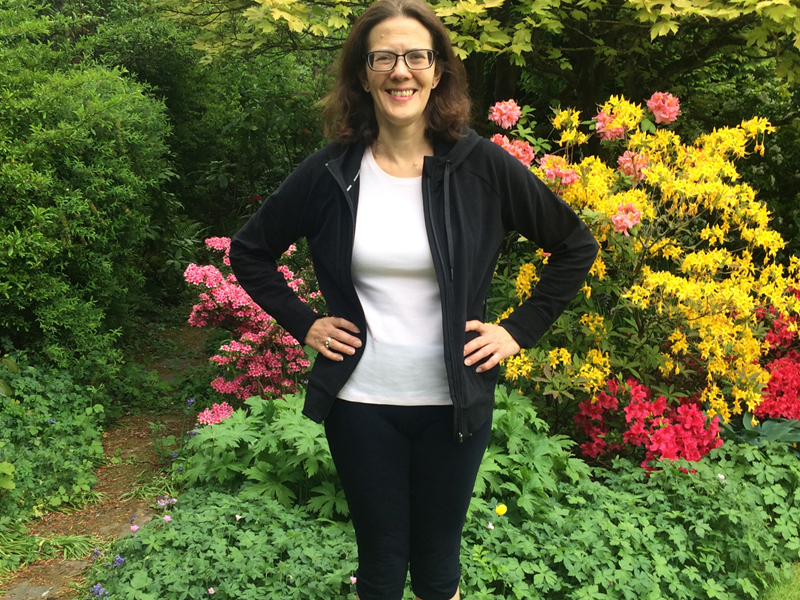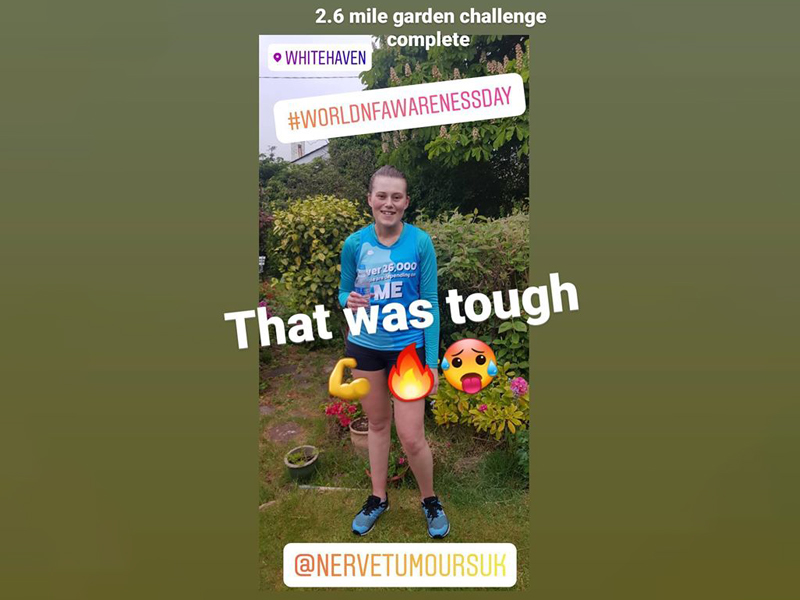 We encourage children to be supervised by an adult during their one-mile challenge.