03 July 2019
Meet Harley
Harley Littlewood, who has NF1, is an amazing 7 year-old boy. Last summer he was the latest member of his fantastic fundraising family to take up a challenge, walking a sponsored mile which raised a considerable amount for NTUK. His mum, Leanne takes up the story:
My husband, Wayne, has run 5 marathons for Nerve Tumours UK (and its predecessor, the Neuro Foundation), and Harley wanted to be like Daddy, and get a medal.
He decided to walk a mile, and so, supported by loads of friends and family, he walked the mile in Memorial Park in Coventry. The weather was awful, but that didn't stop us – we jumped in puddles, and we even had Harley's own medal made up for him. It was such an amazing day.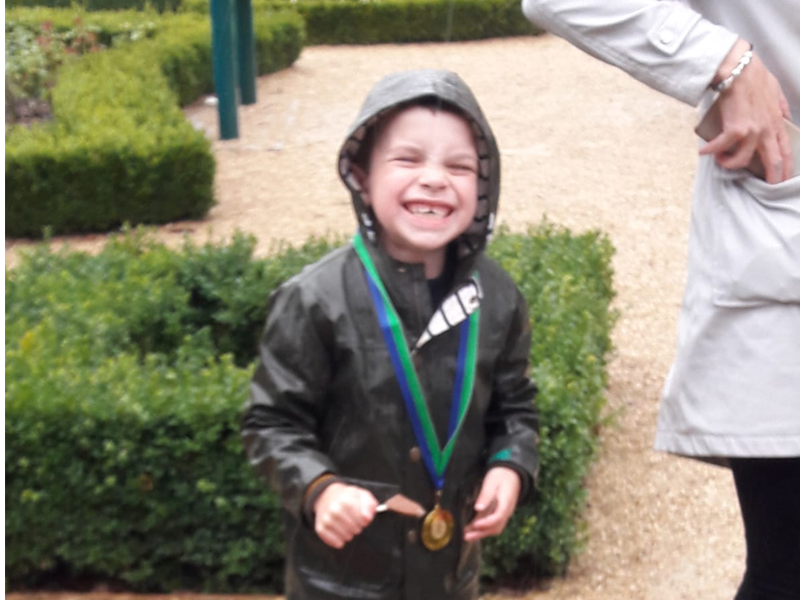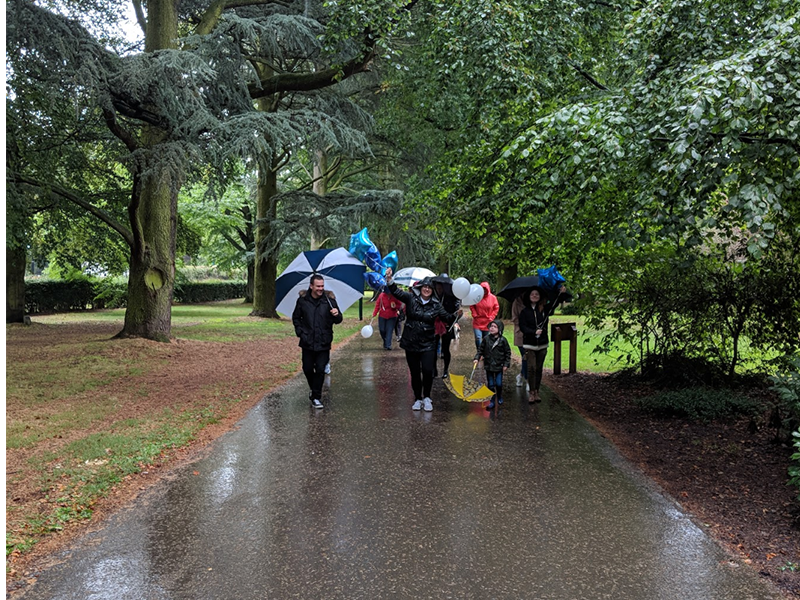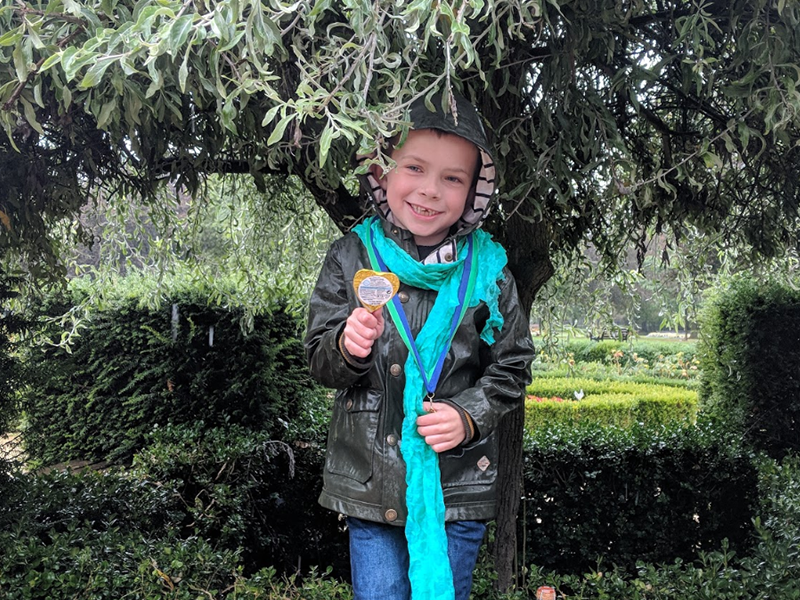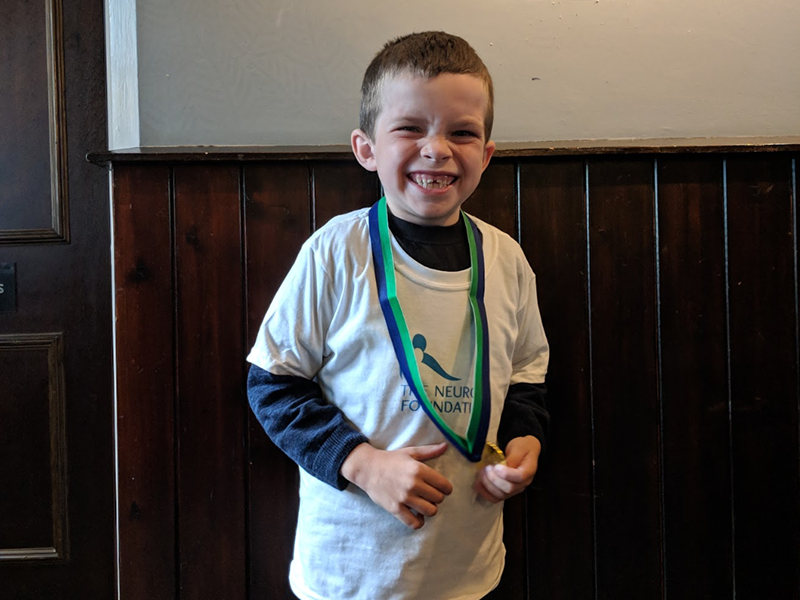 Harley was diagnosed at 6 months with NF1. He has a benign inoperable brain tumour, autism, plexiform fibromas and a speech and language delay. His brain tumour means he has to take antiemetics medication to control his nausea. But he doesn't let any of this hold him back. He is in a mainstream school, goes to Beavers, has lots of friends (even though he like to be the boss), and nothing stops him. He makes everybody smile and laugh, and in fact, he wraps everyone around his little finger.
"We have always fundraised for Nerve Tumours UK because we know how much they need to raise awareness. I am a nurse, and before Harley was diagnosed, I didn't know anything about Neurofibromatosis. "
– Harley's Mum Leanne
Wayne is going to be running his sixth marathon for Nerve Tumours UK next year, and I'm going to be running my first! We do lots of other fundraising too, and we love doing it – we know how important Nerve Tumours UK's work is in raising awareness and providing support with the helpline and the NF nurses.
Nerve Tumours UK has been very important to us, giving us support when we really needed them. And they do that for a lot of people.
Follow Harley's example, get you and your family involved by finding your your regional fundraising event by clicking on the link below: