07 November 2019
Ella's editorial
Hi everyone, Welcome to Ella's Editorial
I am Ella and I have NF1. I am writing this editorial so young people with NF and those without it would have a better understanding of the condition. In our teens life is hard anyway as our bodies are changing and hormones affect our moods, but having an incurable and unpredictable condition as well is so much harder to deal with. I'm sure I'm not the only one to feel quite sad and depressed by it all.
By sharing not just the bad things but the good ones too, I might help those young people to feel they are not alone and stress that this issues are totally normal for any teen.
Feel free to comment or ask questions on my posts:
October Half Term
On Saturday I went to Milton Keynes for our four times a year trip to buy clothes I enjoyed it as I looked for Christmas presents for my Mom, Dad and brother Rhys. Not sure why, but I always get stressed when shopping and had another of my 'meltdowns.' I was lucky as Mom and Dad were going to just drive home if I didn't get myself together.
They were quite insistent that I get a nice casual outfit, pushing me to buy a Slytherin jumper (it will make sense later on). We had a break and had tea and scones, my Mom said I'm the reason she's fat as she eats when I stress her as she doesn't smoke or drink.
We bought some Halloween sweets and a puzzle for Jack who lives on our road, he has autism and we got chatting with him at our doctors. My parents said it's good to chat to him and his Mum as people sometimes don't know what to say and go out of their way to avoid people who are different. He seemed really pleased and he remembered my Mom.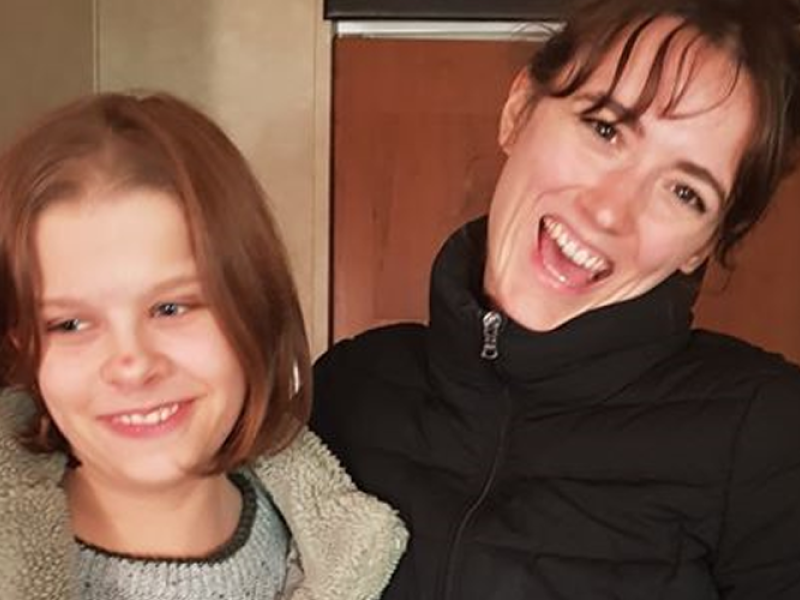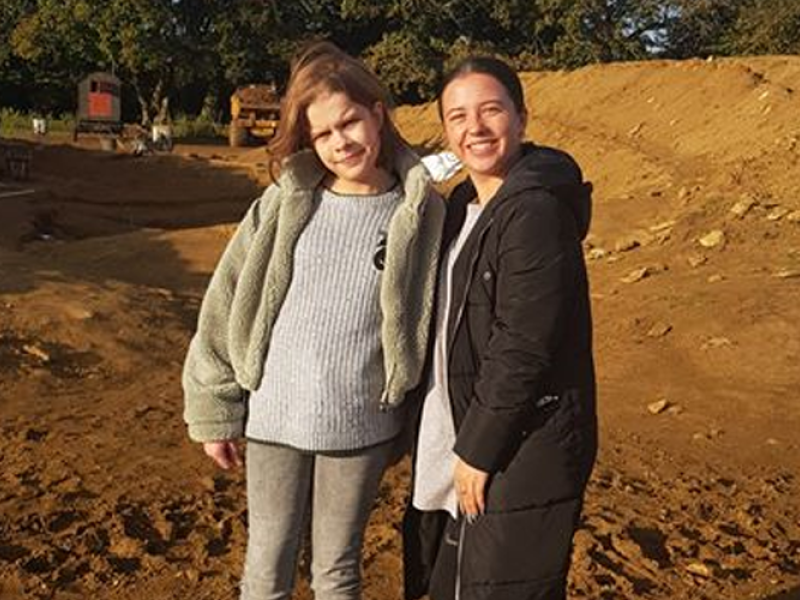 On Tuesday Mom and Dad told me I'd been granted a wish by a charity called Ray of Sunshine! We were travelling down to Guilford to see a film being made, as I love everything to do with drama.
We stayed at The Mandolay Hotel and it was a lovely room and we had tea and shortbread as soon as we arrived. After we settled in, we went for s walk and looked around Guilford town, we got to look at Banbury Castle and the grounds. The charity paid for my outfit and for us to have a meal, so I chose TGI Fridays. I LOVE ribs so had nachos followed by BBQ ribs, it was lush.
When we got back to the hotel, we got to meet Karen Cockburn and her husband from Nerve Tumours UK, I was nervous, but she was super friendly and a real giggle. I got to talk about school and how I was frightened about meeting the actors on the film set. Karen said they are just human and the same as us, so just be me.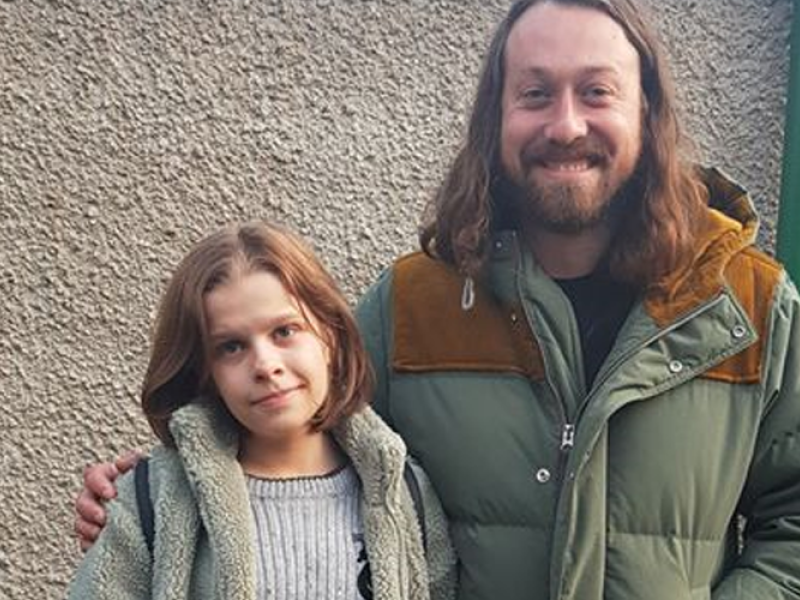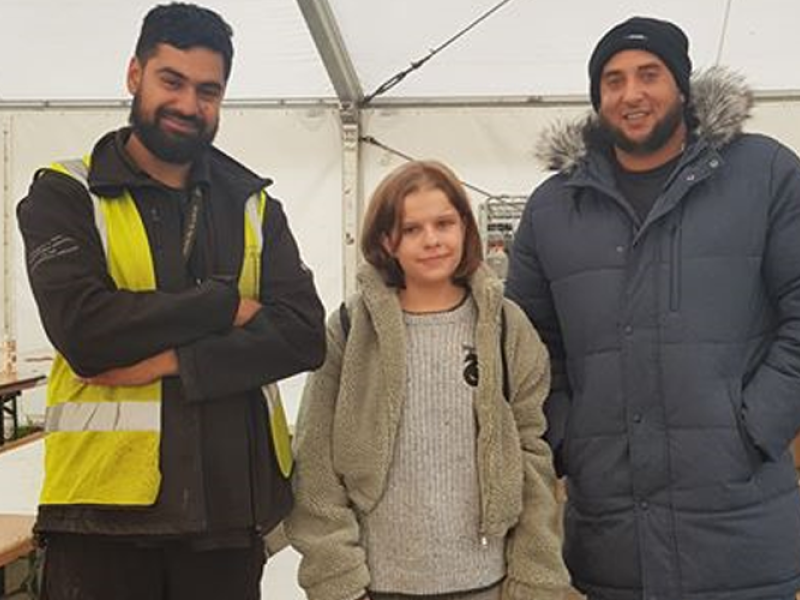 The next morning, we were picked up and chauffeur driven to Shackleford and I learned I would see Ralph Fiennes (so that's why they pushed me to have a Slytherin jumper) and Cary Mulligan. We met our guides Lily and Leah who took us around the set, props, make-up and costume departments.
Then I was allowed to go in Cary Mulligan's trailer and chatted with her for nearly an hour, she was so friendly and interesting (she was laid back wearing her furry purple slippers). Before went for lunch we rang my brother Rhys and got Cary to wish him a happy 21st birthday, for once Rhys was stuck for words.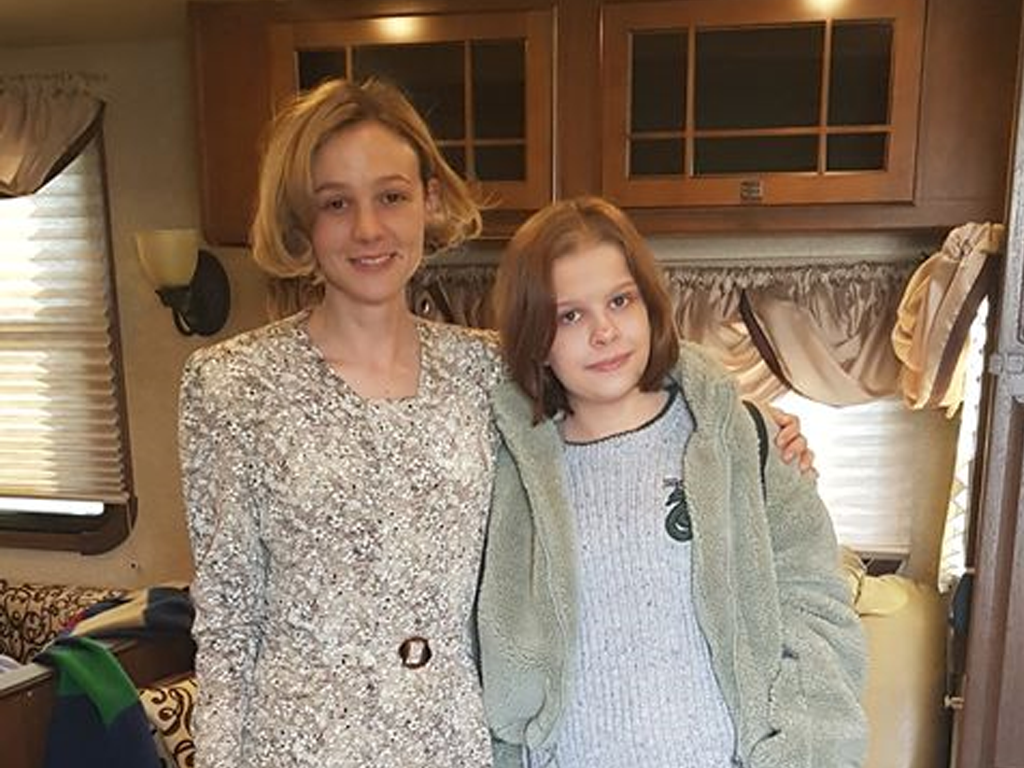 After lunch we went to a period house they were using to film in and around, there were people waiting at the gates to try and see the actors. Our windows were blacked out and they waved at us, as they thought we might be famous! I got to watch Ralph Fiennes acting and chatted with his acting double. He was a real laugh and said he has acted in 'Pirates of the Caribbean' and about to act with Ralph Fiennes in the sequel to 'Kingsman'. I'd love to see that film set!
The lady who owned the house was so sweet she was elderly, and her husband still works, and he is 80! She took me around her house and showed me how they had changed the rooms to fit in with the film. She said she use to have 26 gardeners!
Therese is a lady who rents the lodge in the grounds, they were using her house too. She was quite bossy, but this was good as she grabbed the director Simon Stone and told him it was my special day and that he needed to meet me. He said this was his biggest film yet, it's called 'The Dig' but I'm not allowed to tell you anything else.
Therese said I could see her rescue pony; she was lovely and wanted lots of fuss. Therese was so kind to me, she said I must be similar height to her granddaughter who she hasn't seen in some years. She gave me a big hug when we were leaving.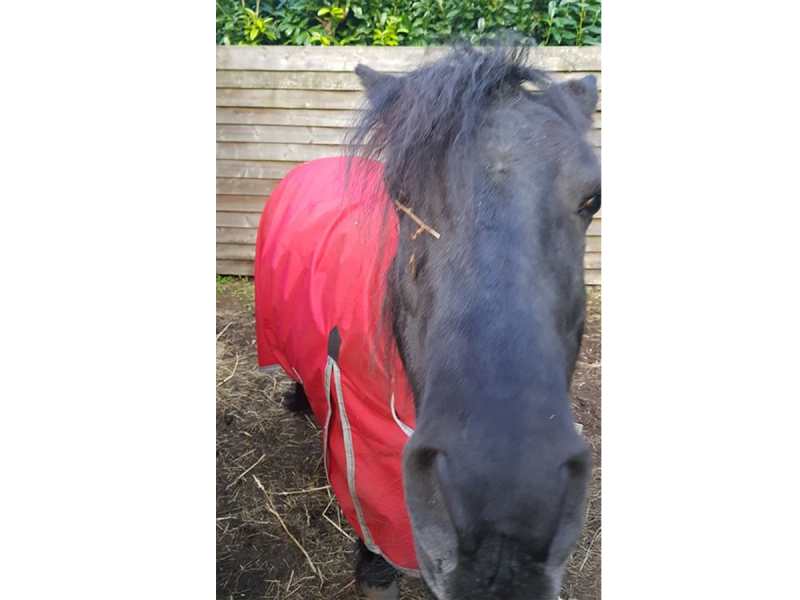 Mid October
Hello everyone,
Just wondered how those doing mock exams are coping, do you feel stressed or pressured to do well?
Those who sat GCSEs at my school last year got the worse results in 5 years, so the Principal is saying he wants 2020 to be 'our year'. Obviously, our results reflect on the school, but I think if we don't get good grades some of it is their fault. For instance, I've had 5 different teachers for Spanish in 5 years, each one teaches differently and now we are behind on the syllabus.
School are offering revision for different subjects for an hour after school, I feel I must go even when I feel tired. Not sure why, but I don't feel I can say no to teachers, I think I worry what they will think if I don't turn up. Do any of you feel like this sometimes?
I've got upset this week as my tutor Miss Capewell is leaving after Christmas. I've had her since year 7 and she's been really supportive to me, she wears her NF1 badge on her lanyard. I wish she could have stayed till I finished year 11, I hate change as it seems to affect everything I do.
I've been having some sessions with a therapist from CAMHS (Tim) he's from the Black country and sounds a bit like my Mom and Dad who are from Birmingham. So far, he's agreeing to see me at school, which is better as I worry about losing time from school. He's giving me techniques to de-stress and stop me getting angry. It's a pity school don't show students in year 11 how to avoid stress, instead it's all about meeting grades.
I hope anyone out there doing their GCSEs are coping and not letting it get on top of them.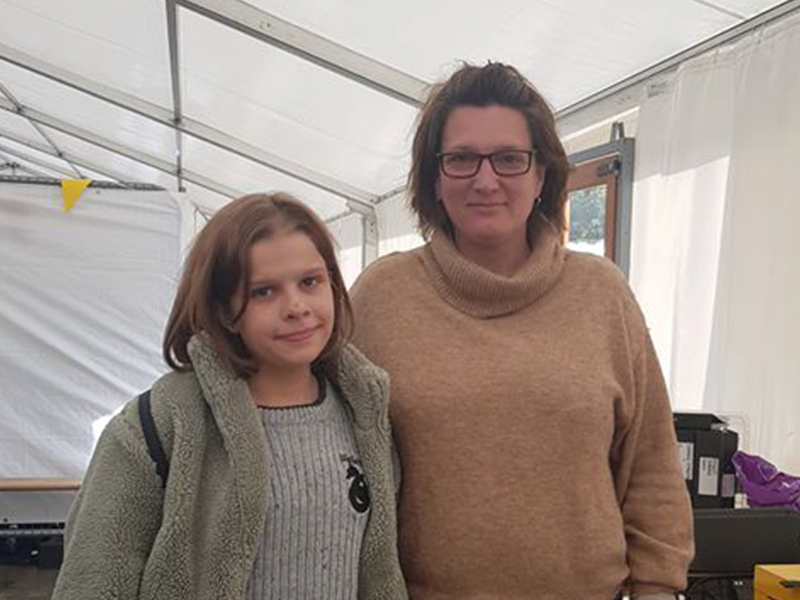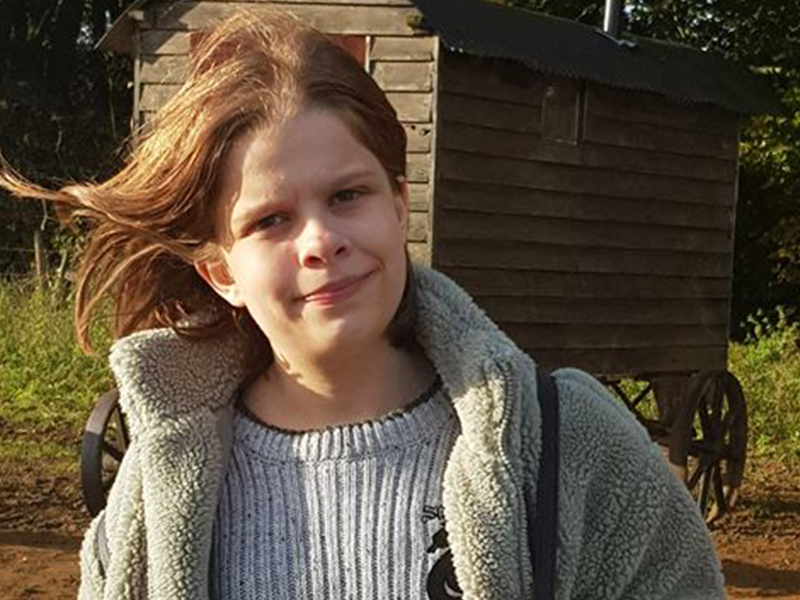 October
Hello everyone,
I'd like to talk about how stress and anger impacts on me and my day to day life. My stress and anger can start from the moment I get up, certain trigger points can start it. Some days it's just my Mom saying, "hurry up are you ready for school?" or even if they've made me breakfast without asking what I want. I know my behaviour is silly, but I don't know why I get angry
As a person I don't like change, it screws with my mind and I find it hard to adapt to new things or places e.g. new school clubs, hospitals or visiting family.
Most people like surprises, but not me because I get stressed about what it's going to be, do I have to go somewhere or will I enjoy it. In reality it normally pans out ok, but not before I've become unravelled.
I get frustrated when friends switch off when I'm talking and then go on about what they're doing at the weekend. They never include me or invite me. It makes me feel unwanted.
I think teachers don't really understand me, I work really hard to keep up with lessons and because I do, they think everything is fine. I worry about maintaining grades, but I feel embarrassed to admit this to them. A lot of times I go over the work again at home and then still must do my homework. Most days I'm shattered but find it hard to sleep and wind down. So, I end up stopping on my tablet till late, then I don't want to get up in the morning. It's a vicious circle. Does anyone relate to this?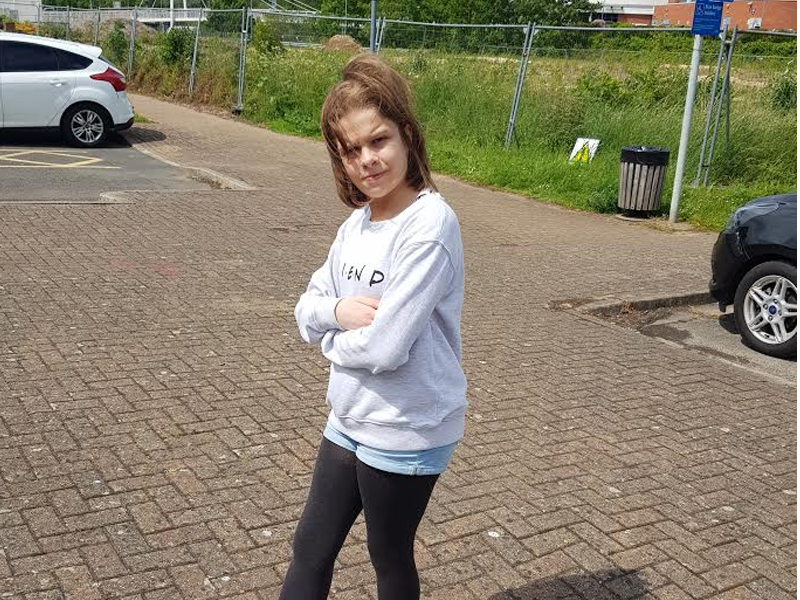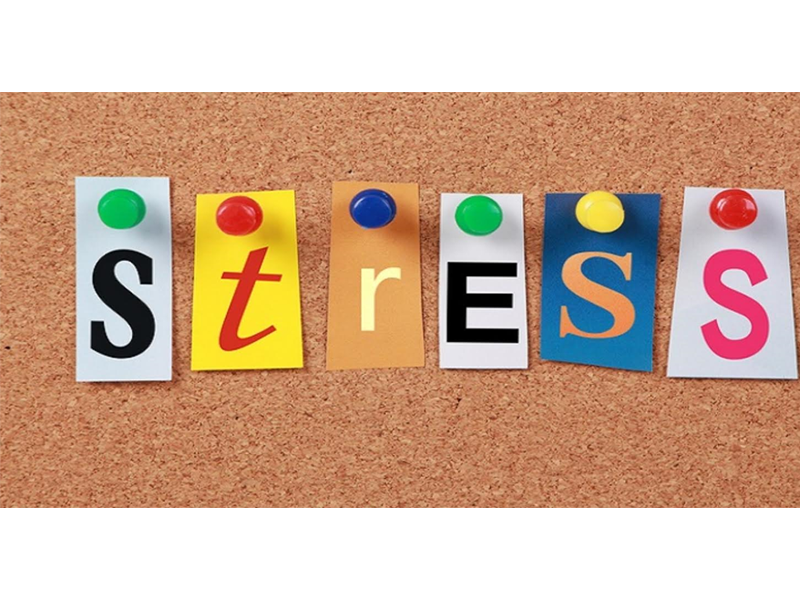 24th September
I felt excited about going back to school because I get to see my friends again after six weeks on holiday. I am excited as I might get new teachers and new people in my classes.
I enjoyed today as I got to meet my new teachers and some of my classes were swapped around, but I am nervous about passing my GCSEs as I really want to do decent A level subjects and go to a better performing Sixth Form.
The downside is there is a year 11 tie, you can have the option of wearing the normal school tie which are clip on or a tie up year 11 varity. The year 11 tie you have to tie it up and I can't wear this type as I feel like it is strangling me. So I have decided to wear my usual clip on tie which is optional.
However, the achievement team are offering to take my tie and remove the clip off it and put it on the year 11 tie, but they said if it does not work I have not got another clip on tie and they keep pestering me about it. It makes me upset because I'm there to do my work not to be pestered. I can understand that they are trying to help me, but it is messing around with mental health.
My timetable changed again as the achievement team wants to take me out of an hour a fortnight in Spanish and half an hour geography without telling me why or what for. They also don't want me to have rest breaks when I am fatigued in lessons in case I miss vital work. So how come this is ok but my health isn't?
16th September 2019
On Wednesday I went to hydrotherapy for the first time. It was super hot in there, but the water was very relaxing. The physiotherapist was lovely, she use to do my splints when I was little. She made me put a foam noodle between my legs and I had to raise my legs like I was cycling. She made me swim on my back and do 'Spiderman', which was using your hands and feet to crawl along the perimeter of the pool.
On Friday I met Tim my CAMHS counsellor, I didn't find it helpful as I felt he wasn't really listening to me.
Saturday I went to the Cotswolds with my Dad, we stopped at an Aldi and did a big shop. Dad had a 'Brexit cupboard', he's saving canned and none perishable ready for 31st October he wants to be prepared.
In the afternoon we went to Banbury and sent some Percy Pigs to my brother's friends in Copenhagen, as they have a sugar tax and sweets are very very expensive in Denmark. Dad treated me to some lipstick, I'm still rubbish at applying it.
Sunday Dad took me out for a drive to Cheltenham and bought some bits and pieces. Not a traditional lunch at all as we had homemade beef burgers. Had to help pack stuff away as we're having builders in to repair the damage from my leaking wet room.
Rhys' girlfriend made him a face pack to make him beautiful, I don't think it worked.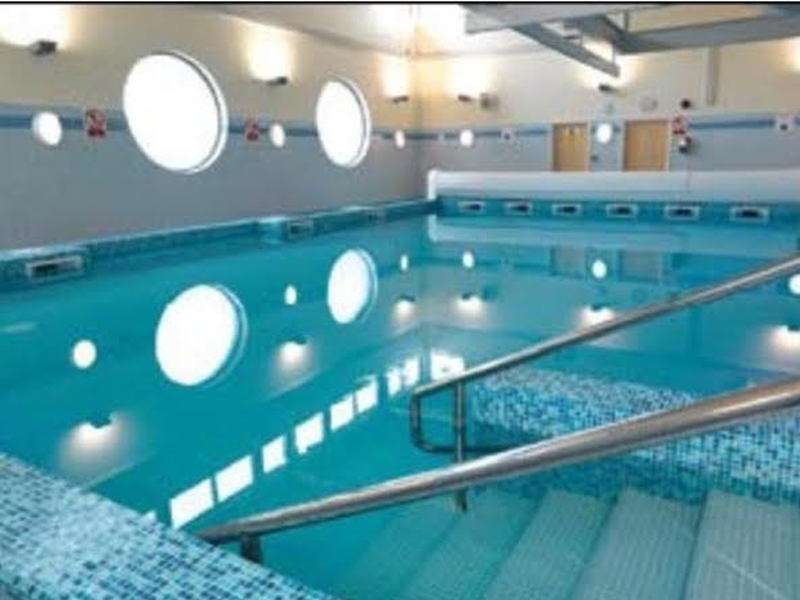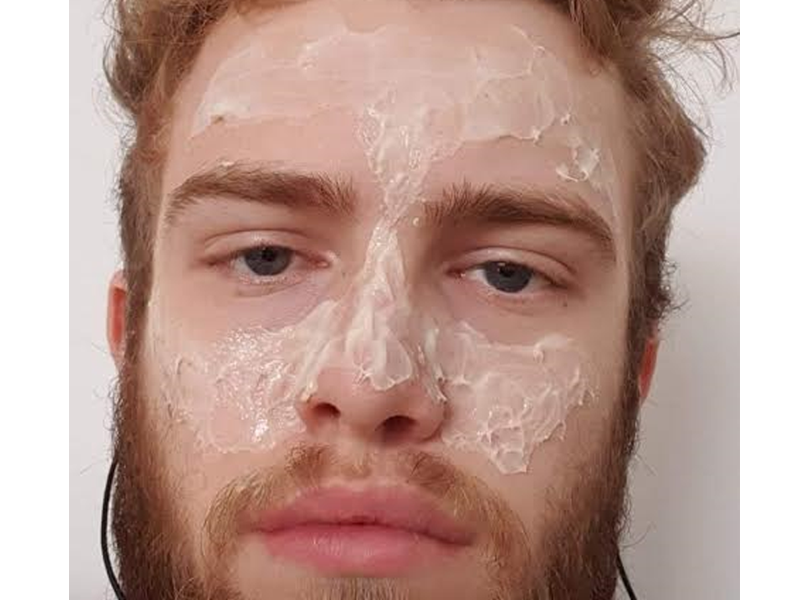 29th August:
As Dad works close to Blenheim Palace he gets a discount so we decided to go and have a look around. It worked out well as if you agree to 'gift aid' you can at no extra cost turn your day pass into a year one. We did this so next time the weather's good we can go again.
The Palace and grounds are huge and there were lots of photos of famous political people that have visited. My Mom said she's glad she doesn't have to do the dusting there! We walked around the lake and the secret garden which Winston Churchill did as a child, I think he was privileged.
After we went to Bloxham for a meal, it was pretty rubbish as it took ages to get the food and we were so hungry. Dad said it would have been quicker to drive home and cook a pizza!
It's Tuesday and like most weeks I've got a hospital appointment, this time at Opthalmology in Worcester. These appointments are not too bad as they always run on time and the staff are very friendly. Mom and me cheat and park in the country park and walk through to the hospital to save on parking as it's very expensive even with my Blue Badge. I see Miss Thurai and I use to be scared of her as she seems strict. Mom tells me to make biscuits or cakes for the staff at all of my appointments, she said it's good to build a friendship with them so they see you as person not just someone who is ill. I didn't get it at first, but it does work as Miss Thurai always smiles and asks me how things are. When they write to my GP they always put 'Ella bought cakes for us today which we were thankful for'.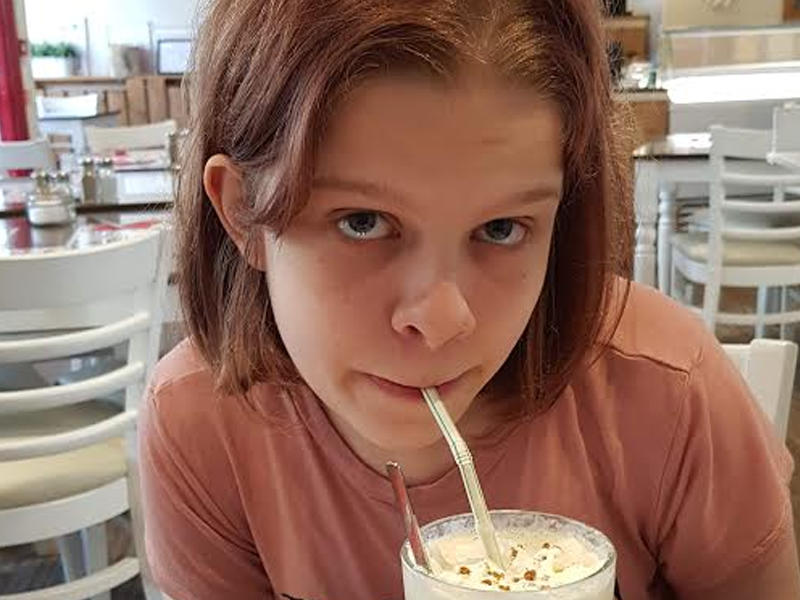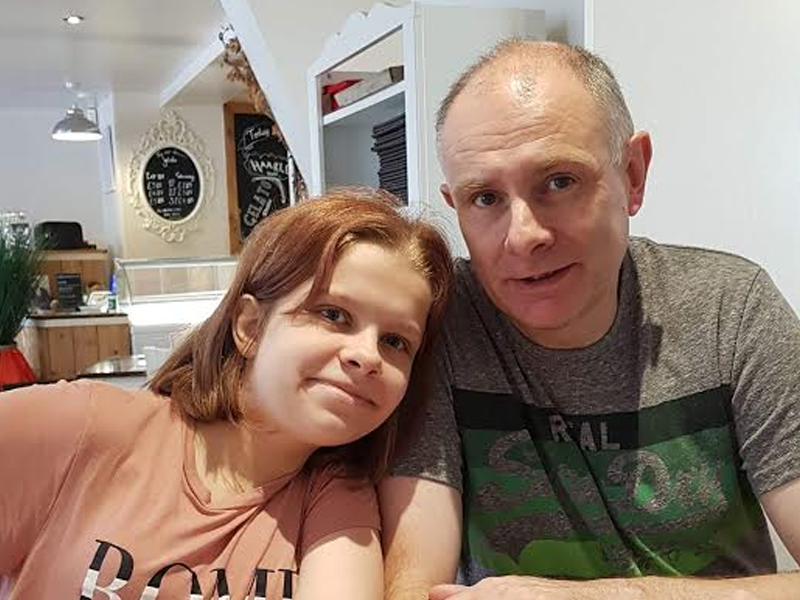 Miss Thurai thinks after next year I can be discharged if my tumours don't grow and my retinas can just be checked at my opticians. She said this before and changed her mind, I hope she means it this time.
On Friday I went to the dentist and my teeth are perfect! At least something going well for me. As a treat after we went to The Chateau Impney for afternoon tea with our friend Anne. She is from Liverpool and my parents have known her since they moved to Droitwich. When I was born my Mom was very ill afterwards in intensive care and I was rushed to the Children's Hospital in Birmingham, my parents had no one to get Rhys from school. Anne hadn't known them long, but she picked him up and gave him tea. Dad didn't get to pick him up till 11pm as Mom and me were so ill. Anne and her family are good friends now. Anne is very funny, she does amateur dramatics.
The afternoon tea was lush, loads of sandwiches, scones, cakes and pastries. They did a child's version which Anne preferred, so she pretended it was for me!
Went to Sainsbury's to help with shopping and the school stuff was on sale so I got all my stationery and school tights. I know it's weeks to go, but I got my school bag ready with everything in. I won't worry now, I do like to have everything sorted as I panic and stress.
Friends from school don't ever invite me out, so Mom and Dad try to do lots with me and today we're going to Milton Keynes. I'm not too worried about designer labels, so I went to Primark and got so much stuff. I was so excited and thrilled to have so many brown bags full of lovely stuff, even new school shoes. I did have a bit of a panic attack, so Mom told me to go outside and calm down. When I felt better I said sorry. Mom said "Come on don't let it spoil the day". She took me to buy some blender sponges as I'm trying to learn how to put make up on properly. Of course I went to my fave shop Tiger and bought new pencil case, diary, 'nose sharpener', headphones and a charger.
After we were all tired so went to Ask Italian, I had Calzone and it was so good.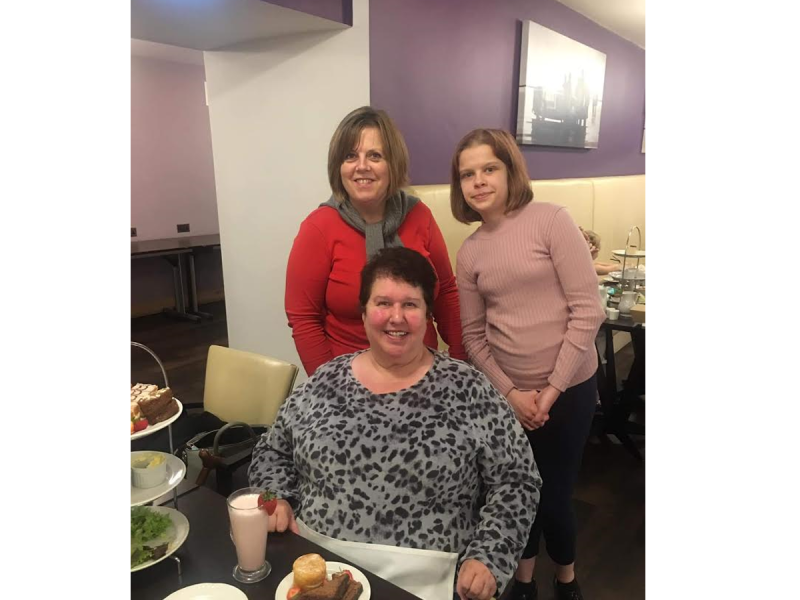 Well CAMHS on the telephone again, they want to see me on 3rd September, this is my first day back at school! I've said no, maybe you think I'm silly but I'm so fed up with hospital appointments and I miss loads of school. I then have to work harder than the other pupils just to catch up. School say don't worry, then they tell me my grades are slipping! I just wish the they could see me at school.
Mom and me are getting quite good at making homemade fudge, it's quite easy and fun to do. Today was our first go at 'Cookie Monster' fudge. It turned out well, the eyes were fiddly to put on. I took some to our neighbour to say sorry as I got a bit upset and panicky the other day and started to shout a lot outside. He was really nice about it and said "We're ok Ella let's just forget it".
Ella's NTUK Style Fudge
Ingredients: 6 bars of cheap white chocolate (not cooking chocolate) 1 tin condensed milk, add Vanilla favouring (but you can add whatever flavour you like), blue food colouring (gel type is better), mini cookies, edible eyes.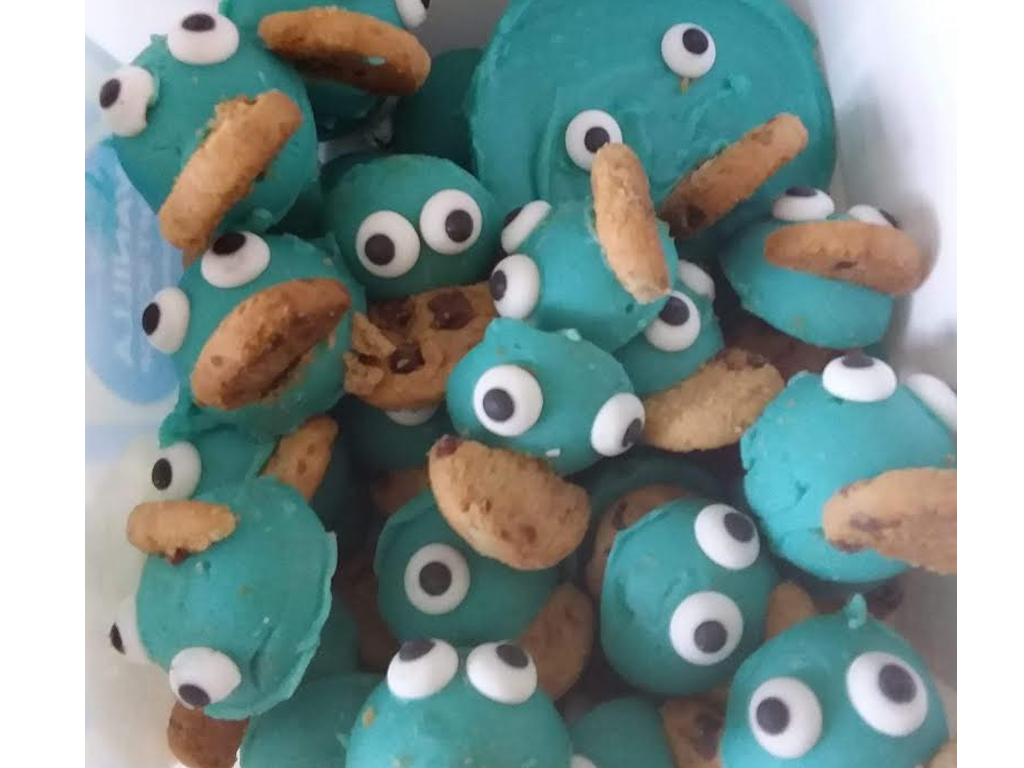 Method for Ella's Fudge:
Break chocolate up in slow cooker, add condensed milk and flavouring. Once melted stir every 15 minutes. It takes about an hour to get a smooth mixture. Then add your colouring and mix well.
Ella's Tips:
I use silicon moulds, but you can line a cooking dish with foil or grease proof paper and pour mixture in. When it's cool add eyes and cookie for a mouth.
If you want to do more you can join the Slow Cooker Chocolate Fudge Group on Facebook they are brilliant and give you lots of ideas.
We went to Banbury on Wednesday as we are thinking of moving there and my parents want me to get use to the place. We go to a really nice café called 'Little Amsterdam' all the meals are Dutch recipes. I always a Dutch breakfast and the owner recommended I try this Dutch syrup on my breakfast, sounded odd but it was lovely. She was telling us since Brexit was announced she's had lots of abuse with people telling her to 'go home', yet she's lived here a long time. She's a lovely lady and I felt sorry for her.
It's Friday and I went to Cheltenham to see my Ophthalmologist for my regular contact lenses check up. I have a special kind of contact lense to stop my eye growing and cause myopia. I've been using them for 2 years and they have been brilliant, my myopia hasn't got any worse. Mr Keogh said they don't work for everyone, so I'm lucky. He asked me if Dad and I were going for something to eat after, I said I'd had a Cuppa Soup at home and he laughed.
Afterwards Dad took me to get my hair cut ready for school. I had 2 inches cut off and I'm really pleased with it. Sometimes I really panic at the hairdressers, but I've got use to this salon. I'm not good with talking to people I don't know well, but they're ok with it and just get on with cutting my hair.
It's Saturday and I had my first online tutor session for Spanish with a lady called Anna. I've been stressing over some of my GCSE subjects as I've had loads of hospital appointments and have to work harder to keep up. My Mom said to have a tutor so I can go over the syllabus with her. My brother is doing a Business degree and he is tutoring me in this subject, in return my Mom is paying for his train pass. My Spanish session went well and I really enjoyed it, I feel more happier now as I'm doing something positive to get my grades up.
I hope you've all had a brilliant summer, school not far away now!
Diary Start 15th August 2019
Oh no The Dark Lord came home earlier on in July. (The Dark Lord is my older brother's nickname his name is Rhys and he doesn't have Neurofibromatosis) He studies in Denmark and he brought back his girlfriend Emma, who is Danish, and I was so nervous about meeting her. However, when I met her she was nice and caring. We went shopping together and I also went to Oxford with them and looked around the campuses. The one funny thing that happened is that we took them indoor skydiving and Emma was afraid of heights and she chickened out and then a few weeks later, back in Denmark she did the high ropes which was higher than the indoor skydiving!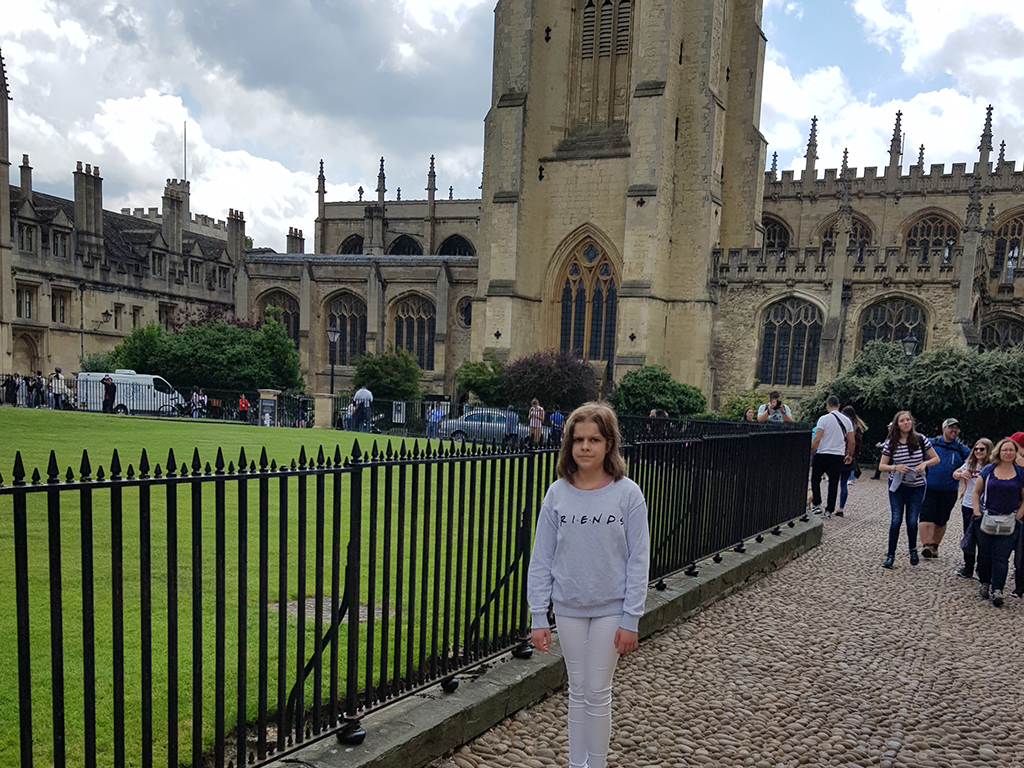 A few weeks later I went to Italy with school and I loved doing the high ropes, even though I was scared I went up first with a teacher and I got over my phobia of heights. I loved Venice because the scenery of the city was amazing and I went on a water bus to get back to the coach stop. When I was on the boat I saw many tall buildings and bridges. The downside of the trip was that teachers kept having a go at me because girls were picking on me. They tried telling me to just move on and didn't tell the girls off.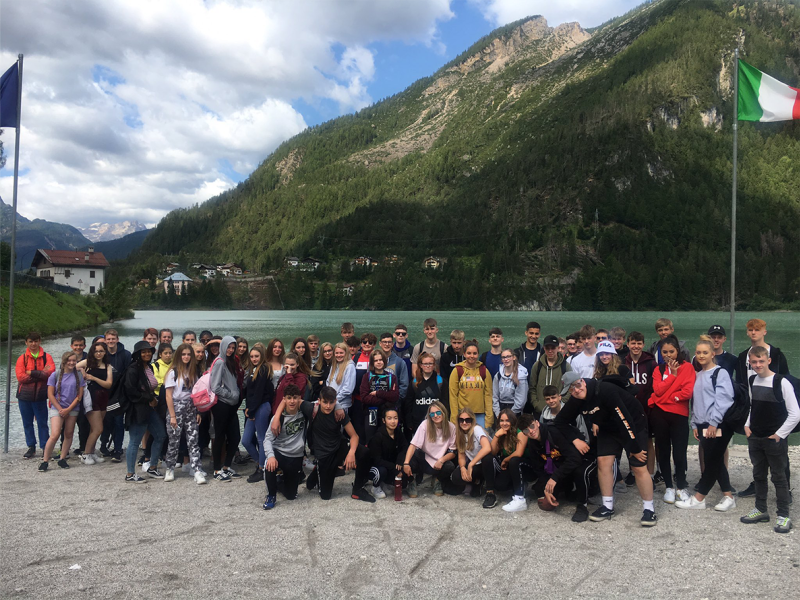 At the end of July I went to collect my back brace from the hospital and I got told I would only have to wear my back brace for another three months. This means I would not have to keep having x-rays on my back. I find going to hospital really stressful and I argue with my parents a lot because I keep asking 'Am I on the list?' and when I get there I am indeed on the list! I also got told that I have to go to CAMHS when I told them I don't want to go because hospitals are clinical and they keep saying it is not clinical, but I've been to CAMHS before and IT WAS clinical.
On 13th of August I went for a meal and I had cheese and beef garlic bread, a prime steak burger and profiteroles. I enjoyed going out with my family even though I felt really tired. You probably don't realise, but I coloured my hair red. I thought I'd do it over the summer holiday, as school don't permit it.