12 August 2019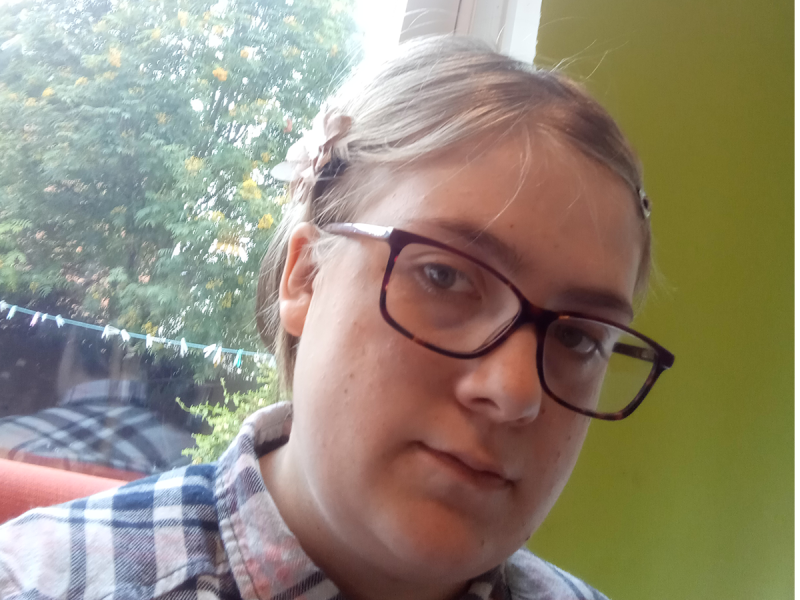 Dayna's Story
Shortly after I was born it was noticed that my eye kept bulging out after every nap I took. This led to a number of tests being carried out on myself which lead to my diagnosis of Neurofibromatosis Type 1, and also the identification of a brain tumour on my optic nerve. I was then treated with chemotherapy, in which I had to have a port fitted for the treatment.
Sadly, this reduced vision in my left eye and made me go blind in my right when I was only 2.
At 6 years old a tumour was found on my ankle and I had to have "neurofibromatosis specialist surgery".
Then at 12 I was diagnosed with a brain tumour on the temporal lobe, which led to emergency surgery being needed, this severely affected my memory for a long time.
At the age of 17 I was then diagnosed with a tumour in my back which is currently being monitored by my specialists alongside the tumour that was found on my vagus nerve.
A further two complications from my NF1 is that I have developed both breathing and digestive problems as well.
I'm 20 and have had Neurofibromatosis type 1 since I was 2.
"However, despite all this I still maintain all my ambitions and dreams, which I know I can achieve. One of these dreams is to help as many people with Neurofibromatosis as possible, and to possibly help with any further tests and research in the future. "
– Dayna