Shine A Light on NF. We are working with organisations worldwide to light up landmarks and buildings in blue for May 17 - NF Awareness Day!
Donate here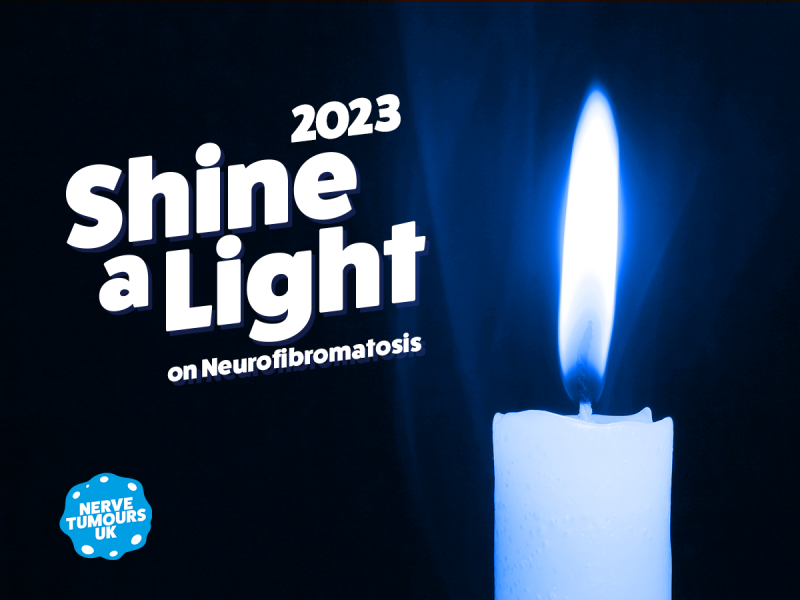 Shine A Light on NF
Nerve Tumours UK, the leading voice and support network for people living with NF in the United Kingdom, needs your support.
Help us Shine A Light on World NF Day in 2023, as we highlight and campaign for access to the medical and non-medical care that is needed by those affected with NF, the group name for Neurofibromatosis Type 1 (NF1), NF2-related-Schwannomatosis (NF2) and Schwannomatosis (SWN) .
In association with the Children's Tumor Foundation USA, we are excited to announce the return of the "Shine A Light on NF" campaign to raise awareness for NF by lighting up landmarks and buildings on World NF Awareness Day - May 17.
We want to raise awareness to help those living with nerve tumours, so they receive the correct support, and to campaign for funding for better services.
World NF Awareness Day falls on Wednesday 17 May in 2023!
We are asking iconic landmarks, buildings & homes to light up blue for NF patients worldwide. We are providing Social Media Toolkits to all willing organisations to showcase why they are lighting up, along with case studies, donation links and many other ways to support patients with NF on the upcoming awareness day. Join us this year on World NF1 Day on 17 May and World NF2 Day on 22 May.
A special relationship
This will mark the seventh year that Nerve Tumours UK have joined the campaign, reinforcing our continued partnership with Children's Tumor Foundation in the United States. We are very pleased to be part of this excellent, global initiative.
Check out CTF's campaign page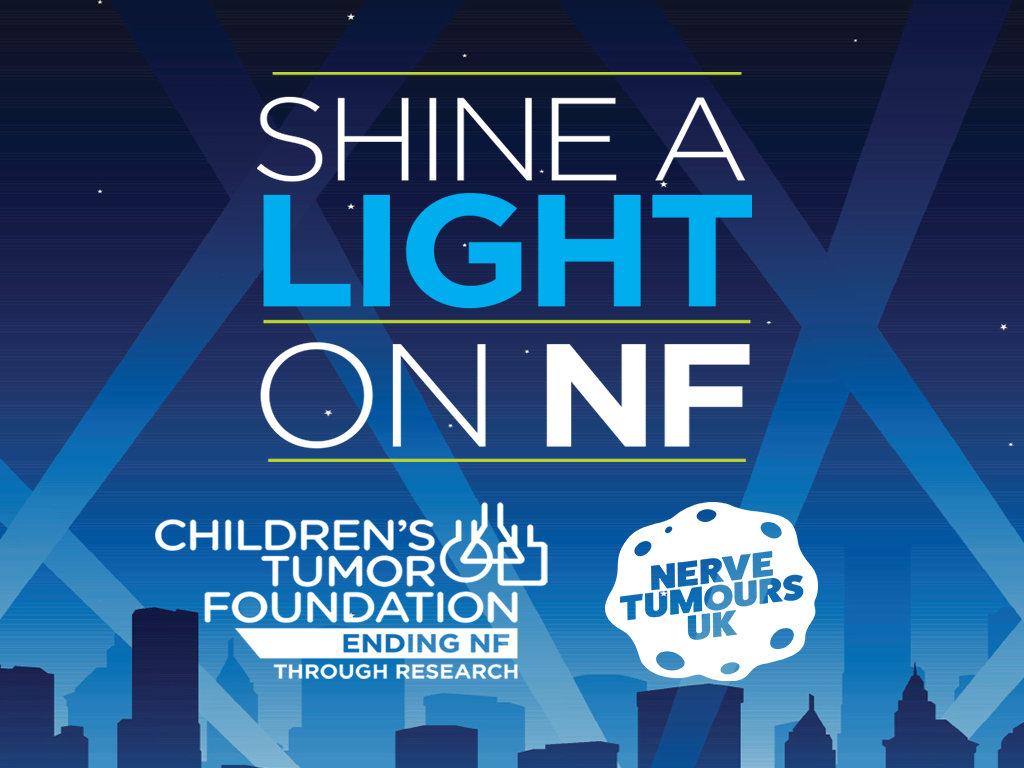 "We are so happy to have been joined by 575 landmarks lighting up globally, last year, across 14 countries, and we want to do even better this year! 204 of those were in the UK alone, so let's keep that tally going! Join in and support our NF Community and make our voices heard!"
– Jay Law, Events and Campaigns Coordinator at Nerve Tumours UK
Take Part! Join the NF Community
Right now we have 160 buildings confirmed to light up on World NF1 Awareness Day, Wednesday 17 May!
(Subject to change)
These include:
The lastminute.com London Eye
City Hall, Bristol
Coventry Centre Fountain, Coventry, West Midlands
The Crucible Theatre, Sheffield, South Yorkshire
City Museum, Leeds, West Yorkshire
Blackpool Tower, Lancashire
The Royal Liver Building, Liverpool
The Lowry, Salford Quays
Beacon of Light, Sunderland, Tyne and Wear
Ness Bridge, Inverness
Guildhall, Swansea
The Swing Bridge, Isle of Man
Armagh Palace, Armagh
Enniskillen Castle
The Dublin Convention Centre, Dublin
Shine A Light on NF: Raise awareness of NF by lighting up landmarks and buildings on World NF Awareness Day - May 17.
26,500 people have nerve tumours in the UK.
Make sure their voice is not forgotten.
Help us raise £26,500 - a £1 donation for each person that has Nerve Tumours in the UK.
Copy the above paragraph including the linkage and post this to your social media, send it to your MP, local press or anyone you can think of that will support our campaign.