01 July 2021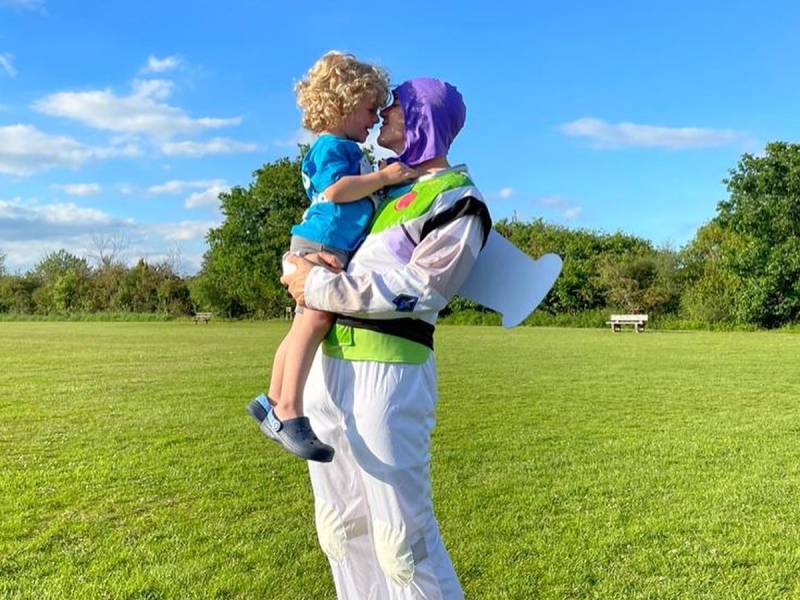 Roo, my nephew, was diagnosed with Neurofibromatosis Type 1 at the age of 17 months. This came as a shock to everyone. Researching the condition, although over 26,500 are living with the condition in the UK, not many people have heard of Neurofibromatosis and its impact. The first few weeks were a very scary time, with so many unanswered questions, until someone pointed us in the direction of Nerve Tumours UK. Being the UK's leading charity on NF Type 1 and NF Type 2 they supplied us with all the information we needed. They were a great reassurance in such a dark and difficult time.
My nephew Roo continues to develop symptoms, one being early signs of speech and learning difficulties, as well as autism.
For a child of his age his speech is very limited, and he can only say a couple of different words but with the support of the NF community and Nerve Tumours UK, the future doesn't look quite as scary.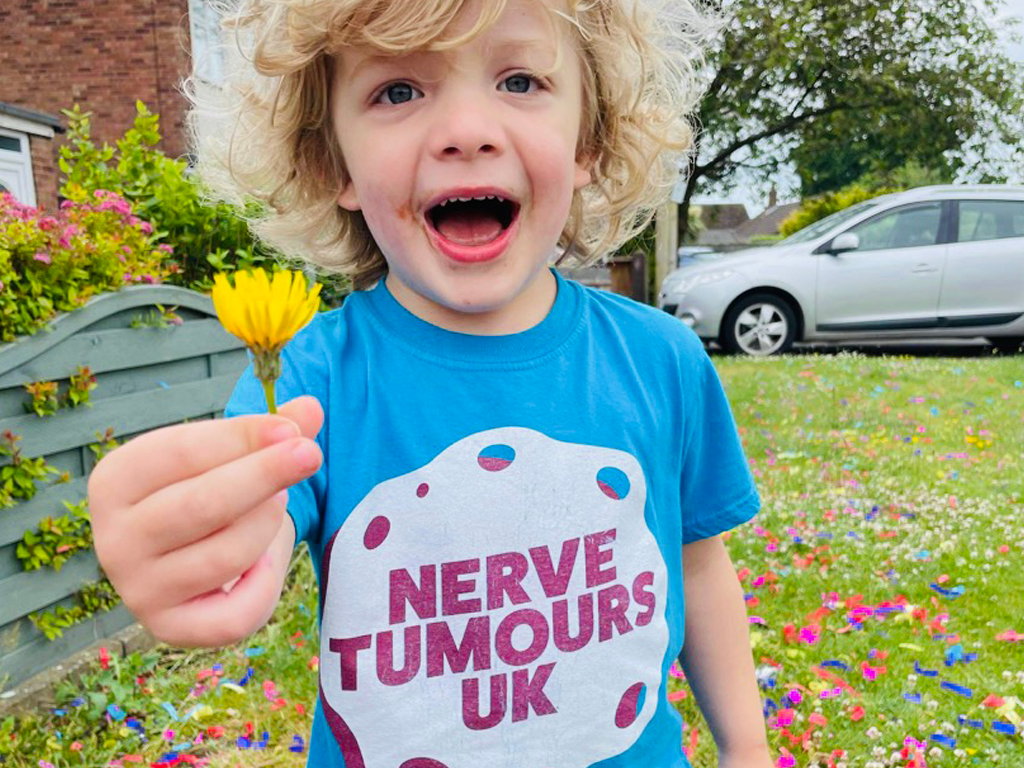 Having found such a great support network, I did not hesitate to support Nerve Tumours UK with the aim to raise awareness of Neurofibromatosis. Between 14 & 20 June, I travelled the distance of 103 Miles! (the same mileage from Leicester to London). I decided to split the distance equally between 3 physical activities: Running, Cycling and Rowing, with the final mile being a walk with Roo himself. All of this was done at my local leisure centre.

Roo's favourite thing in the whole world is Toy Story, however, more specifically Buzz Lightyear, resulting in his favourite word to say being 'Buzz'. In honour of this, I did the whole challenge dressed as Buzz Lightyear!
All the donations raised are going straight back into the NF community and helping people just like my nephew Roo. I want people to know that being born with Neurofibromatosis doesn't stop you from reaching your dreams, and just like Buzz Lightyear always says…"TO INFINITY AND BEYOND!"