The Littlewood's Wedding Show for NTUK
24 January 2020
The Littlewood's Wedding Show for NTUK
The Littlewood family are no strangers to carrying out some impeccable fundraisers, for Nerve Tumours UK, in aid of their wonderful boy Harley who has NF1. Dad Wayne is an ever presence amongst those running the London Marathon for NTUK, while Mum Leanne has once again hosted another incredible wedding show in support of Nerve Tumours UK and the 26,500 others affected by NF across the UK. Here she tells us about her show and why both her and her family continue to go above and beyond to help support our shared vital cause.
Wayne and I have supported Nerve Tumours UK over the years in fundraising with events and London marathon challenges. We do this because our only child Harley who is 8 has neurofibromatosis type 1. This has caused him to have an inoperable brain tumour. He is also autistic, has a significant speech and language delay, and other health complications. Harley is the reason we want to make neurofibromatosis more known. At every opportunity, whether that's with me educating work colleagues, other professionals that may not have heard of NF, family or friends, we always want to shout out about it.
Each year we do numerous events to raise money, we are lucky enough to run our own wedding fayre business, which this year at the UK National Midland Wedding Show we sold raffle tickets for a lucky couple to win a £20,000 wedding. We are so grateful that we have had some amazing exhibitors over the years donate their services, to allow this win your wedding competition to go ahead. We want to say a massive thank you to all involved.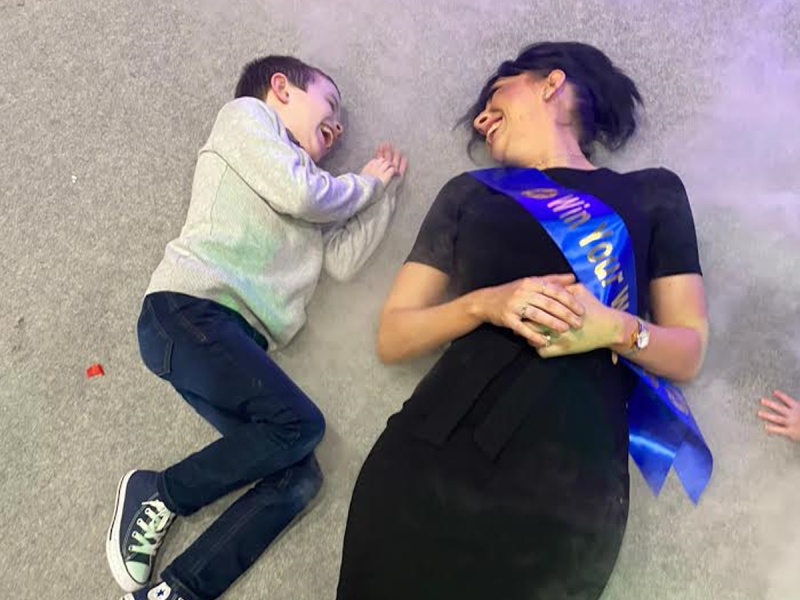 This year like previous years we have held our wedding show at the Ricoh Arena in Coventry. We had a footfall of around 4,000 people and even managed to raise an incredible amount through raffle donations! A lovely couple won their wedding and to top it all off we managed to spread a considerable level of awareness for Neurofibromatosis.
Now Wayne and I are continuing to train for the London marathon Wayne's 6th and my 1st for Nerve Tumours UK.
We will continue to fundraise for Nerve Tumours UK and spread awareness about Neurofibromatosis.
"We are so lucky to have a charity who supports and provides information for professionals, families and individuals who are affected by Neurofibromatosis. So, a massive thank you from Team Littlewood."
– Leanne