Support Specialist: One of Many Cases
16 September 2019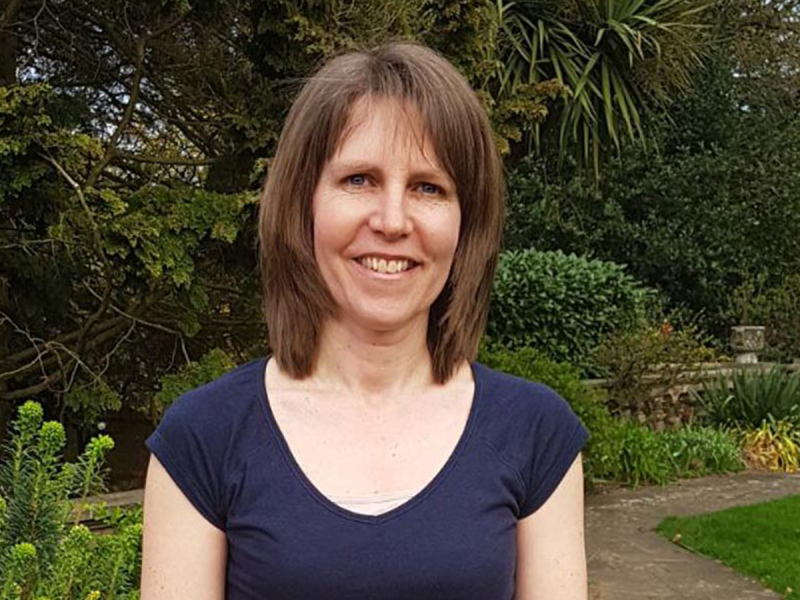 Support Specialist: One of Many Cases"
Ruth Drimer's background is in oncology, but it was in her last job as a lymphoedema practitioner that she first came across NF1 and saw the multiple issues that people can face with this condition. She is based in Leeds and works within the regional genetics service boundaries supporting clinics and liaising with other specialists. She has now been working as a Specialist Advisor for the charity for the past 5 years one of her cases is a 51 year old gentleman diagnosed NF1 in 2003 age 40 by dermatologist. Presented with tingling and weakness in all 4 limbs – MRI scans to investigate, no neurological reason found. Annual review letters sent and GP follow up.
Multiple medical problems,
· Very complex to Plexiform back of neck and head has developed painful hard lumps
· All over body pain, pins and needles both hands, calf pain from neurofibromas, back pain.
· Currently under Neurologist and rheumatologist and dermatologist
· Arthralgia
· Lateral epicondylitis
· Anterior uveitis
· Ankylosing spondylitis
· Faecal incontinence
· Gastric reflux
· Complex mental health problems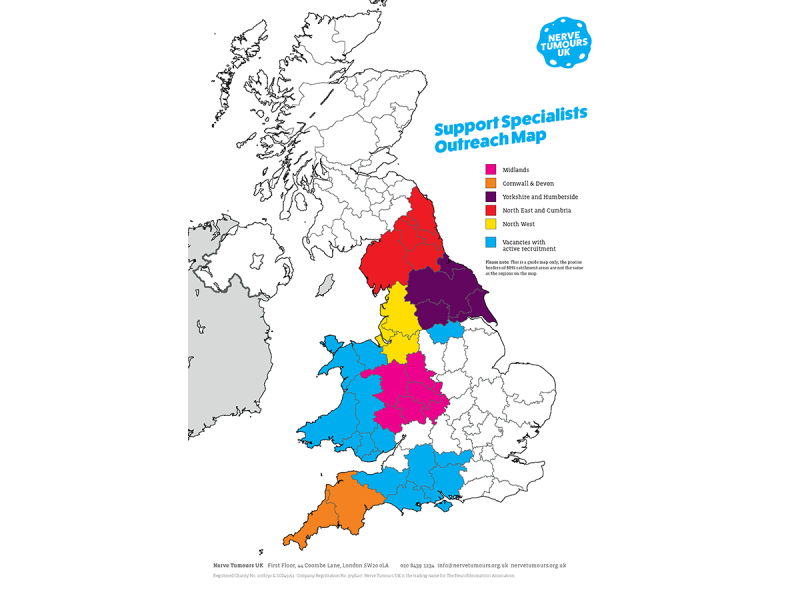 This is the way in which we supported him on his medical journey once he contacted us and changed his life, as a general GP would not be able to help in such a way that is needed.
August 2013 – Contacted service asking for help around varying medical problems.
30.08.2013 Telephone call to Joseph –needs home visit as difficult historian–
26.09.2013 Lengthy email re medical problems
14.10.2013 Email re medical appointments
19.10.2013 Email re medical problems
21.11.2013 Home visit organised –26.11.2013
26.11.2013 – Urgent referral to soft tissue and sarcoma MDT
26.11.2013 Email and phone call
28.11.2013 – Contacted service – attended A/E new symptoms
10.12.2013 Email and phone call
17.12.2013 - Telephone call re Plexiform on foot
17.12.2013 Referral to Sarcoma MDT
19.12.2013 Seen in Complex clinic in Newcastle with Dr referral for PET scan
10.01.2014 Email re PET scan results
14.01.2014 Telephone call from Joseph re problems with pressure in ear. Advised to go to GP
15.01.2014 Referral to patient support group
28.01.2014 Telephone call re calf pain – advised to increase pain medication
03.03.2014 Email re needing help with DLA forms
03.04.2014 Home visit organised
15.04.2014 Home visit to review and help complete DLA forms
18.04.2014 T.C requesting letter for ESA
13.07.2014 Email re latest medical appointments
23.07.2014 Letter to support DLA appeal
09.09.2014 Clinic review
29.10.2014 Review in joint complex clinic wit Sarcoma team
11.11.2014 Blood results sent to Manchester
10.02.2015 Email
12.02.2015 Email and telephone call re neck surgery
27.02.2015 Complex clinic Dr Huson
27.02.2015 Referral for MRI
08.05.2015 Request for home visit for review
19.05.2015 Scan results faxed through
24.05.2015 Attended for Plexiform research
28.05.2015 Home visit
Ruth remained the first point of contact over the years and without her support the situation for the patient might have been very different. You do even face more difficulties if you are not lucky enough to be born or to live in one of the areas that are supported by our specialists. OUr helpline can help and advise in this case to find the right support for those affected by NF1