Sarah's Story as told by her Father Clemence
18 May 2020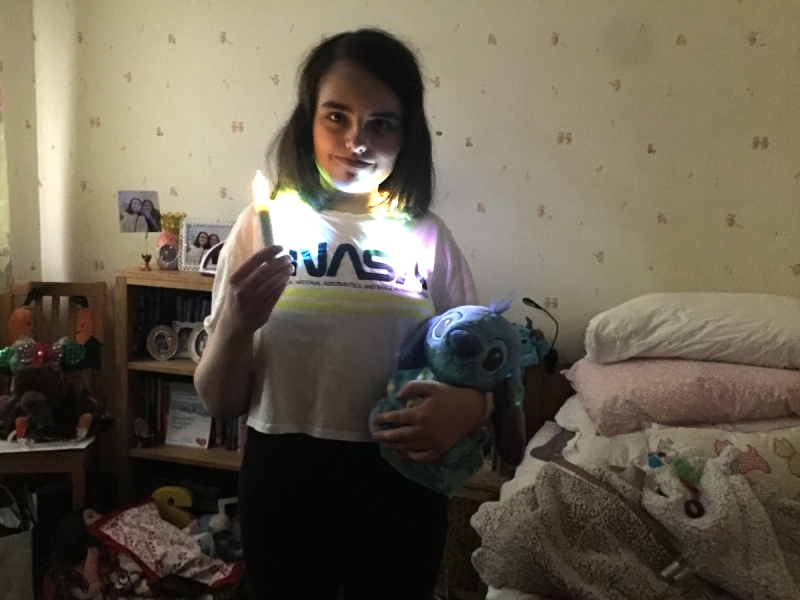 Hello, I have a daughter, Sarah who is 17 years old. Sarah has Neurofibromatosis type 1 which has lead to mild learning disabilities, affecting her speech and communication but she has been at mainstream school with some help.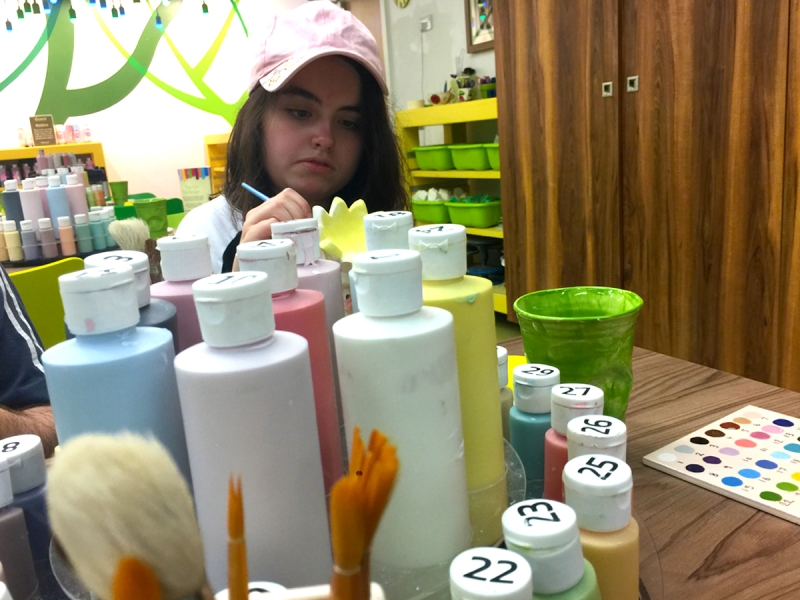 Sarah also has scoliosis, causing her spine to fuse at aged 9. As well as this she also has plexiform neurofibromas on her brachial plexus and a large one on her right elbow. Sarah always tries her hardest to succeed in what she does. School had not been easy especially as this was her last year and all her transition need had to be cut short. Sarah really wanted to go to college and become a baker but due to the physical side and communication problems Sarah has she did not get in to the course she chose.
Now at home with her family Sarah spends her day on her three wheeler bike in her garden and baking.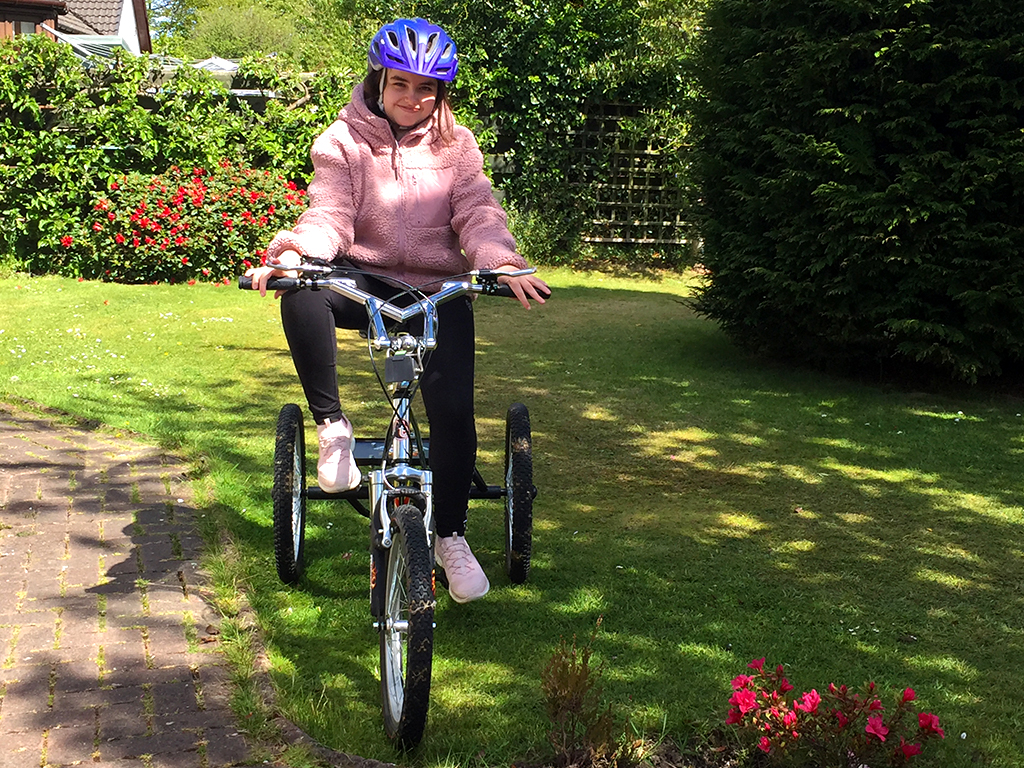 She has had one Zoom meeting with her friends from her additional support needs Youth Group.
Sarah would like to one day work in a small bakery, their is a place in Edinburgh where we live nearby that teaches people with additional support needs to bake in a professional kitchen so hopefully Sarah could go there.
Sarah shining a light on herself to highlight her Neurofibromatosis type 1 condition on May 17th 2020.