02 March 2023
Nerve Tumours UK joined in with Rare Disease Day, an annual international event aimed at raising awareness and highlighting the needs of people with rare conditions, at various events across the nation. There are over 6000 rare conditions affecting more than 3.5 million people across the UK. Collectively, rare conditions are not rare. The theme for this year is improving care co-ordination. We heard examples from each nation, of how care coordination works for people with rare conditions, and the what the plans are to improve care coordination across the UK under the UK Rare Disease Framework.
Westminster Rare Disease Day Reception 2023
Members of the NTUK head office team joined forces with other members of the rare disease community to raise awareness of the common issues affecting those living with rare conditions, at a reception hosted by Liz Twist, MP and Chair, Westminster All Party Parliamentary Group on Rare, Genetic and Undiagnosed Conditions.
#RAREAPPG #CareForRare
Speakers on the day were:
Helen Whately, Minister for Social Care
announced the launch of the second Action Plan to implement the UK Rare Diseases Framework in England. Second iterations of the devolved administrations' action plans are expected throughout the year.
UK Rare Diseases Framework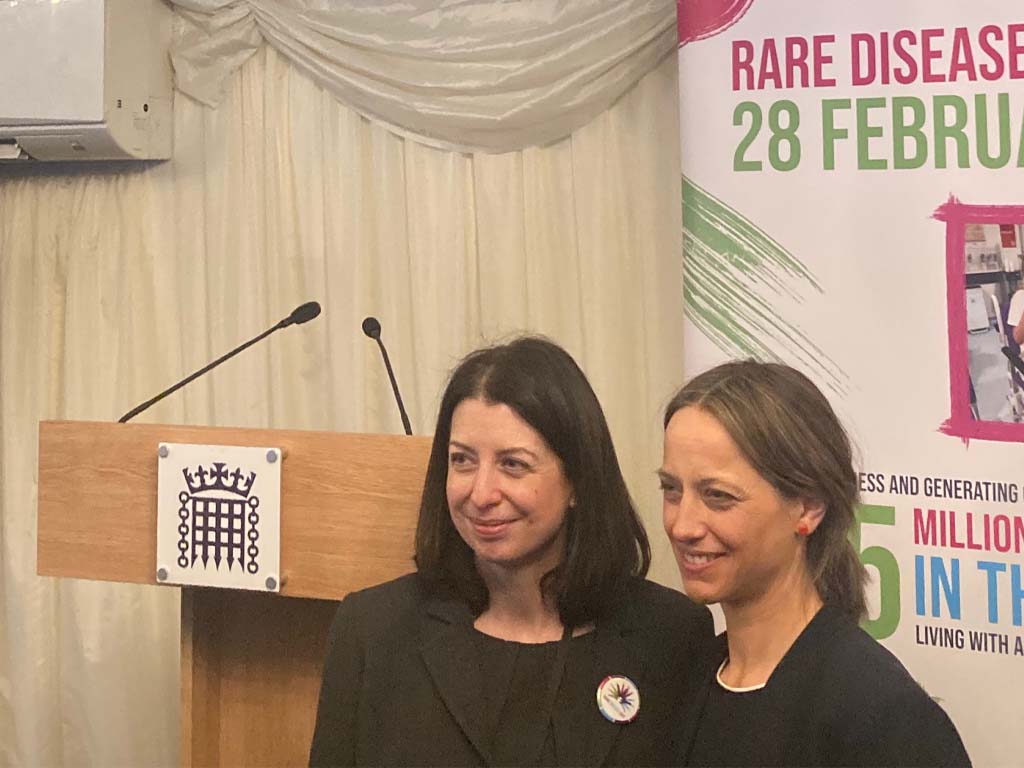 Louise Fish, CEO, Genetic Alliance UK
spoke about the Genetic Alliance UK report "Co-ordinating Care: Learning from the experiences of people living with rare conditions"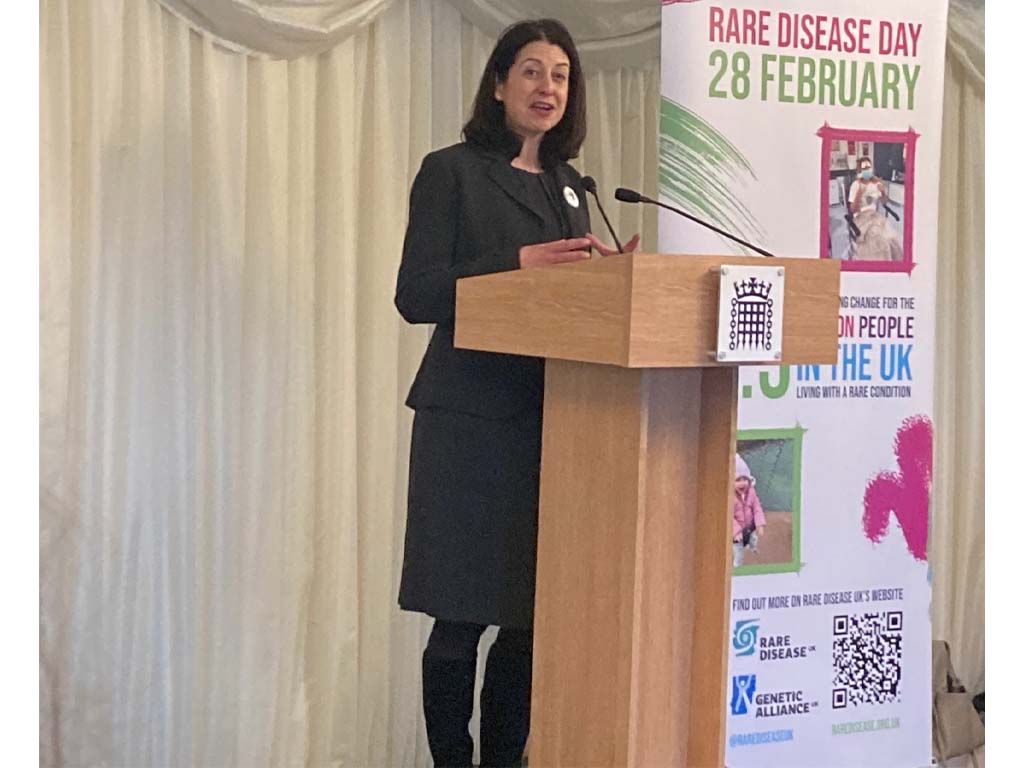 Blessing Abdul, Care Coordination Report Contributor
shared her experience of care coordination for sickle cell disease and a rare lymphoma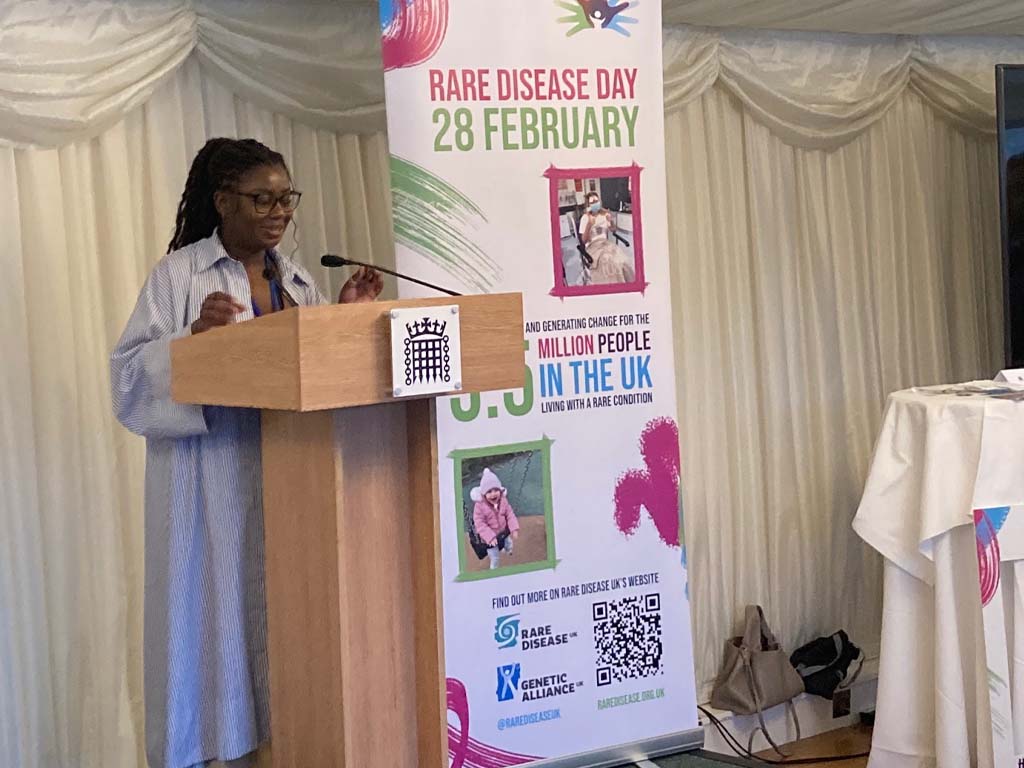 After the speeches, there was the opportunity to network with fellow charities, and their respective Constituency MP's, who had also been invited to the event.
Read the Report
The Genetic Alliance UK has worked with its members including NTUK to demonstrate the value of care coordination and the impact of its absence. The benefits of care coordination are clear for people living with rare conditions and their carers, parents or relatives, for healthcare professionals, but also much more broadly for healthcare budgets, and providers of services outside of the healthcare environment.
https://geneticalliance.org.uk/wp-content/uploads/2023/02/ONLINE-Coordinating-Care-Report-2023.pdf#
We were joined by our local MP Stephen Hammond, Member of Parliament for Wimbledon, who was supporting the Nerve Tumours Community across the nation as part of the All Party Parliamentary Group at the event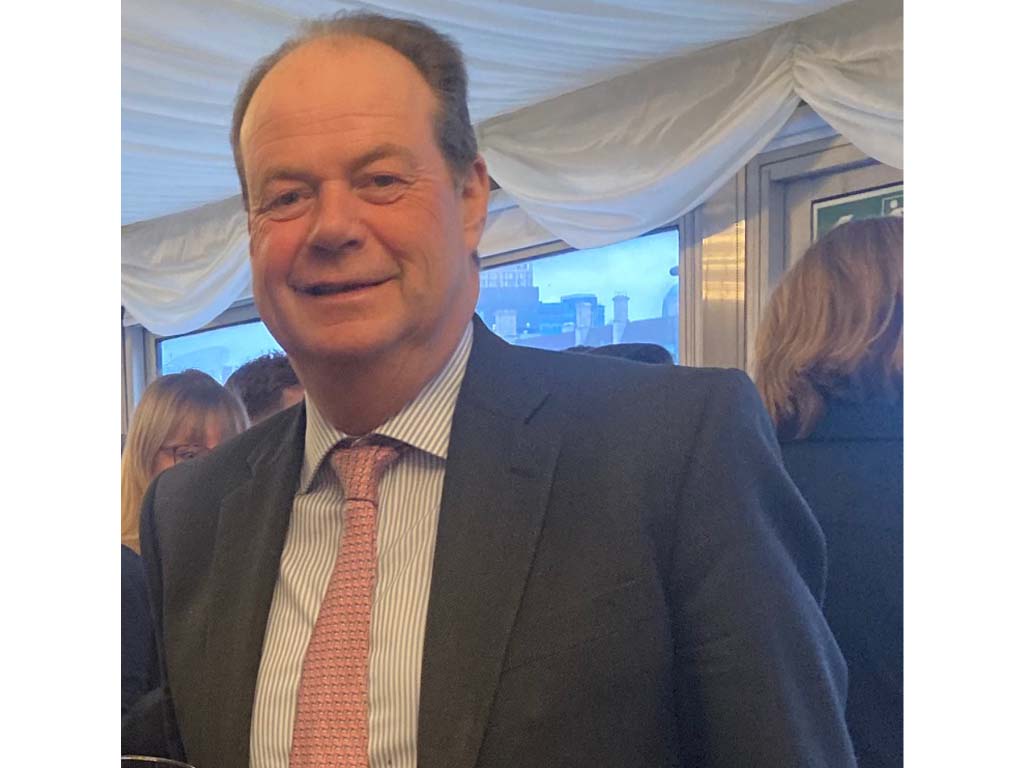 Additionally we met Dr Holly Walton & researchers who compiled the Care Co-ordination Report
Coordinated Care of Rare Diseases, which we supported and shared with the community
CONCORD study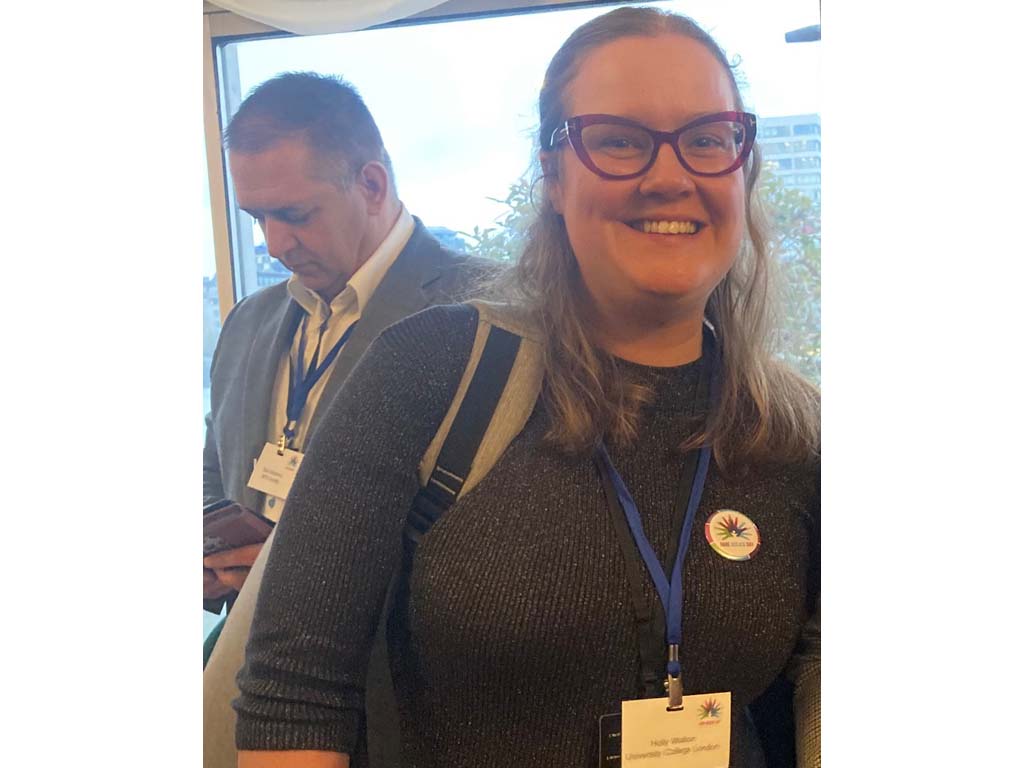 Liz Twist, MP, joins the Nerve Tumours UK Team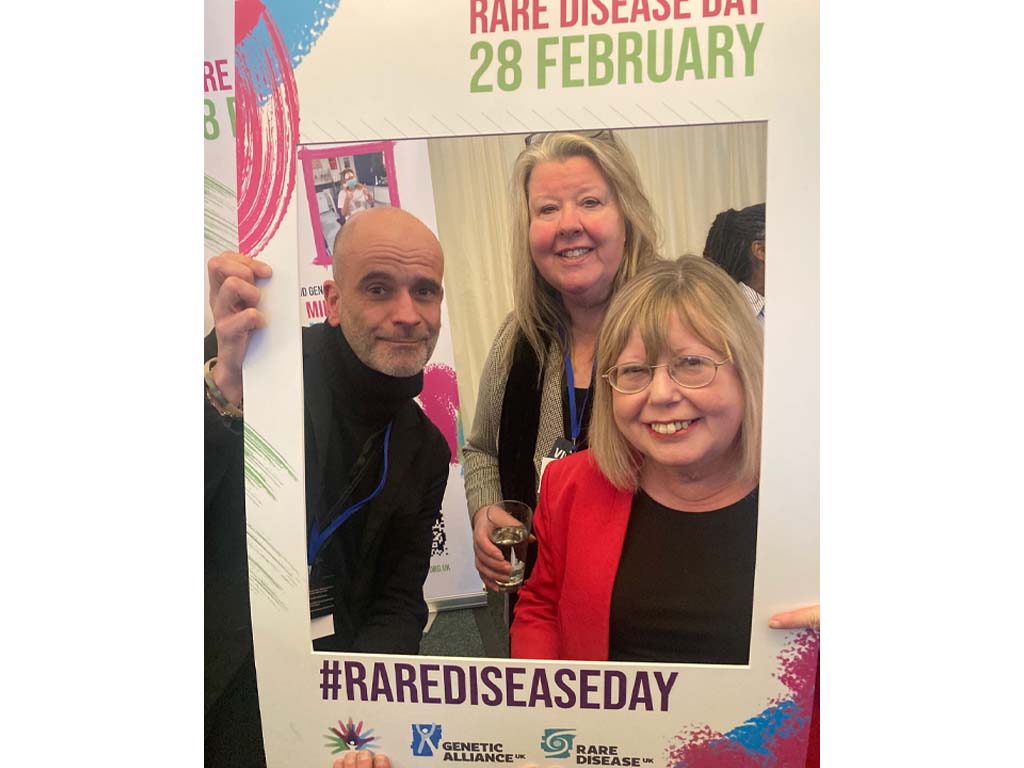 Rare Disease Day 2023 - Newcastle
Jo Elson, one of our NF awareness campaigners who has NF Type 1, and Rebecca Renisson, one of our Specialist Neurofibromatosis Nurses, based at the Genetics Institute at the Centre for Life in Newcastle attended the recent International Rare Disease Day 2023 held at the Discovery Museum in Newcastle. The Museum is an iconic building in Newcastle which was opened in 1899. Organisers were initially concerned about attendence as Rebecca noted,
"I think organisers were a little concerned , it certainly crossed my mind about attendance, as Newcastle FC were playing Manchester Utd at Wembley on the same day. We were very wrong. There was a great cross selection of attendees: students, professionals and young people; there was a great range of ages and backgrounds."
There was also a great deal of interest about Neurofibromatosis. Joanna was also able to discuss her patient journey: read her story (https://nervetumours.org.uk/news/joannas-story). The ladies were also very privileged to be joined at our table by one of our NF1 adult patients, who also gave an update of her patient journey, and how the condition affects her.
Joanna said, "The other patient that joined us said that they found it very positive being able to talk with members of the public about her experiences. Besides raising awareness and sharing my patient journey with her I was also interested to see how she felt about her risk of MPNST and the poor outcomes from this diagnosis. I was talking about this to a specialist nurse from Guys (in a group context) at a recent event and I mentioned that my view was that rare disease patients were more robust than perhaps they thought. This for me chimed with this… "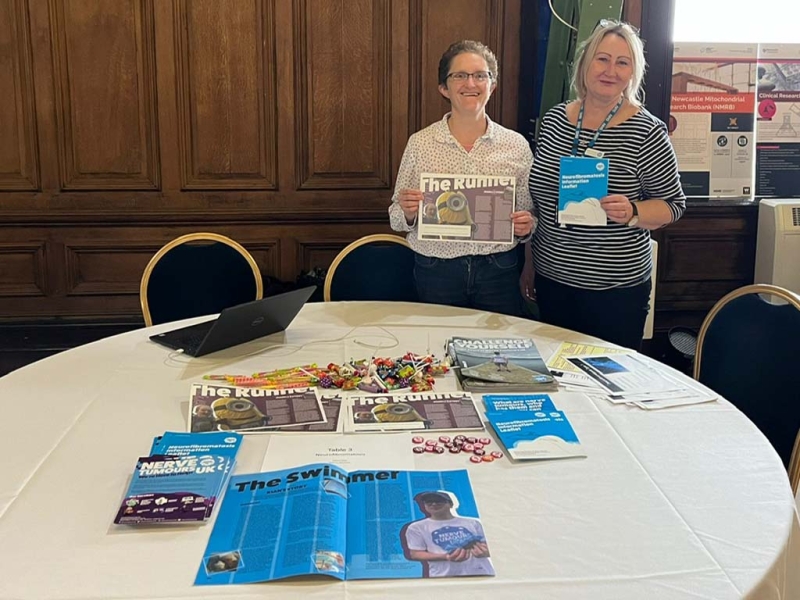 Following on from the Rare Disease Day reception in Westminster, we also joined a virtual UK-wide meeting " The Rare Disease Day Joint Nation Event" organised by the Genetic Alliance UK, to bring together the rare diseases community on 2nd March 2023. The meeting was attended by 70 plus attendees reflecting on available care in England, Wales, Scotland and Northern Ireland.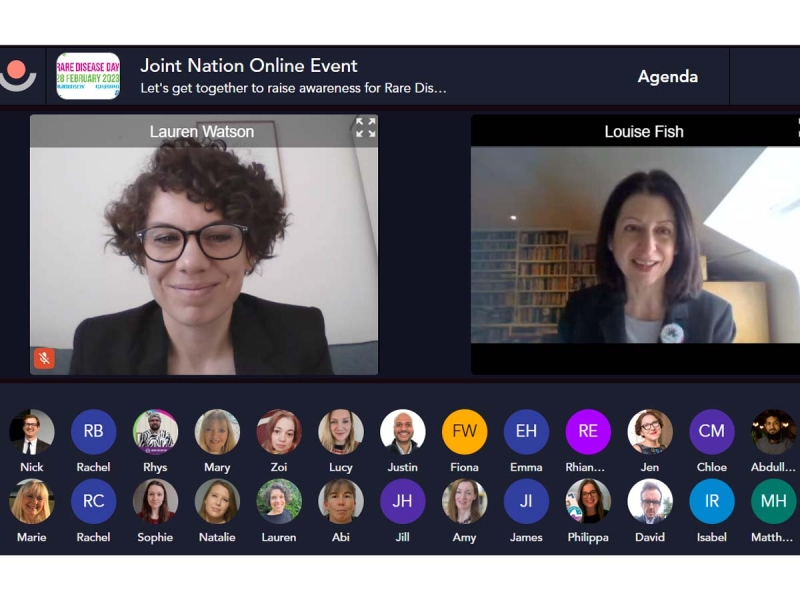 We're pleased to see actions on care coordination in the newly launched English action plan and hope to see progress in all four nations on this crucial topic. Genetic Alliance UK will be disseminating the report through the All Party Parliamentary Group and Cross Party Groups in Scotland and Wales on Rare Genetic and Undiagnosed Conditions. The meeting was attended with key implementation partners in each region to ensure that new activities to deliver care coordination take account of the domains of value demonstrated by this report.
Coordinating Care Across all Nations
Scotland: Scottish Government Rare Disease Team is giving an update on care coordination in Scotland Dr Martina Rodie, Office for Rare Conditions, is giving an update on care coordination in Scotland
Northern Ireland: Patrick Toland, Chief Executive, Northern Ireland Rare Disease Partnership and sharing their Rare Disease Day video
Wales: Lucy Dixon, PCD Support UK Rhiannon Edwards, Coordinator of Rare Disease Implementation Group James Ingram, Director of Scienap
England: Karen, Alex TLC, is sharing her experience of care coordination and transition to adult services for her son. Department for Health and Social Care will give an update on care coordination in England
Thank you to the Genetic Alliance UK, Liz Twist MP and everyone raising the flag for those affected with Nerve Tumours.