08 August 2019
We have places for 2022! Challenge yourself and compete on the new route!
Starting from London's Victoria Embankment, the brand new route takes you past Queen Elizabeth Olympic Park, through Epping Forest and into Essex for 60 miles of rolling countryside & villages before finishing back in central London at Tower Bridge.
Prudential Ride 2019
Congratulations to our amazing cyclists on the Prudential RideLondon. A fantastic 19 riders took on this amazing challenge and powered their way across the finishing line, raising a phenomenal amount for Nerve Tumours UK. Your hard efforts go such a long way to helping us develop our services day after day so more than 26,500 people across the UK can get the support they deserve.
Alongside stalwart Nerve Tumours UK fundraisers were a number of new riders – our heartfelt thanks to you all
"It's important to raise not only funds but awareness about the condition and what it consists of and what people go through"
– Pete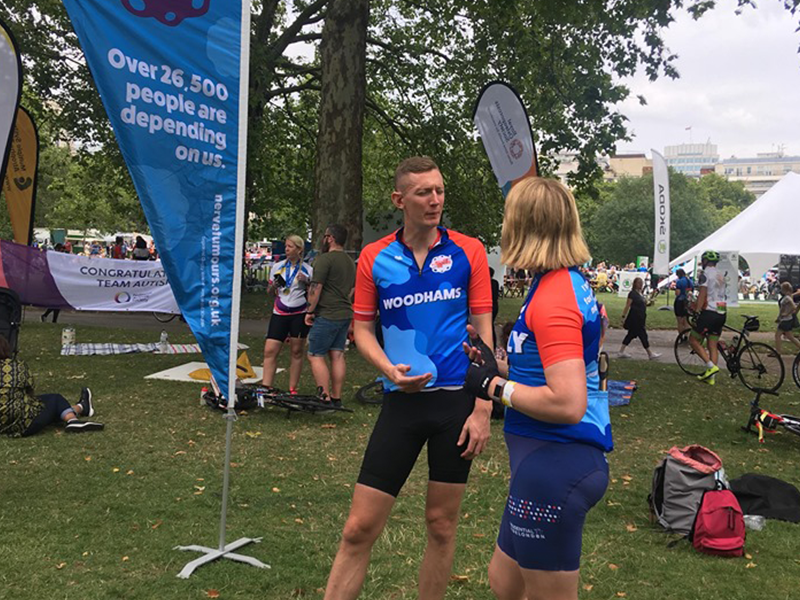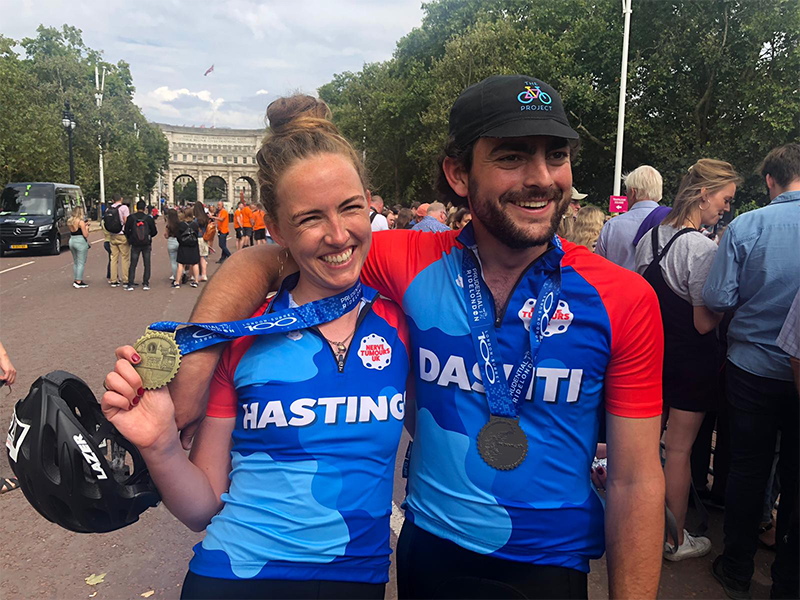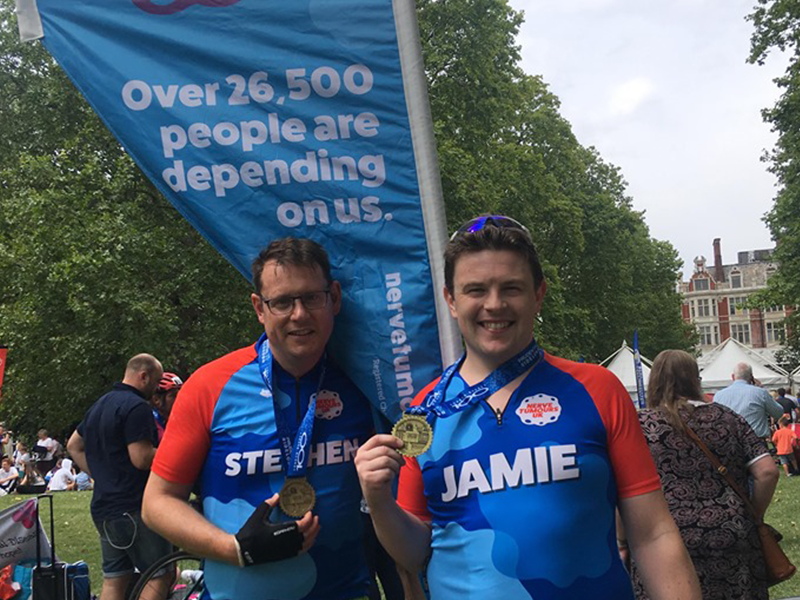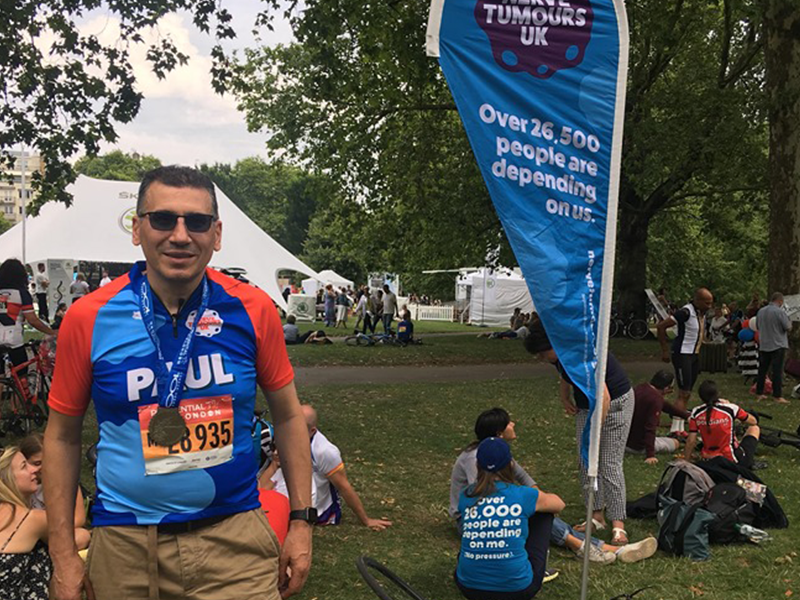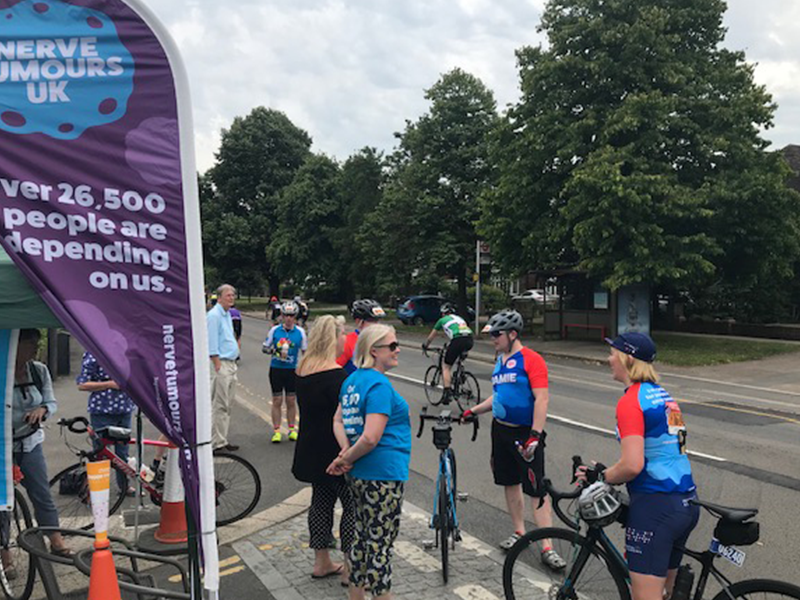 "I think it is important that people realise that there is this condition that has no cure at the moment but with the right support people can be helped through it"
– Paul