London Marathon 2023 Team NTUK
20 April 2023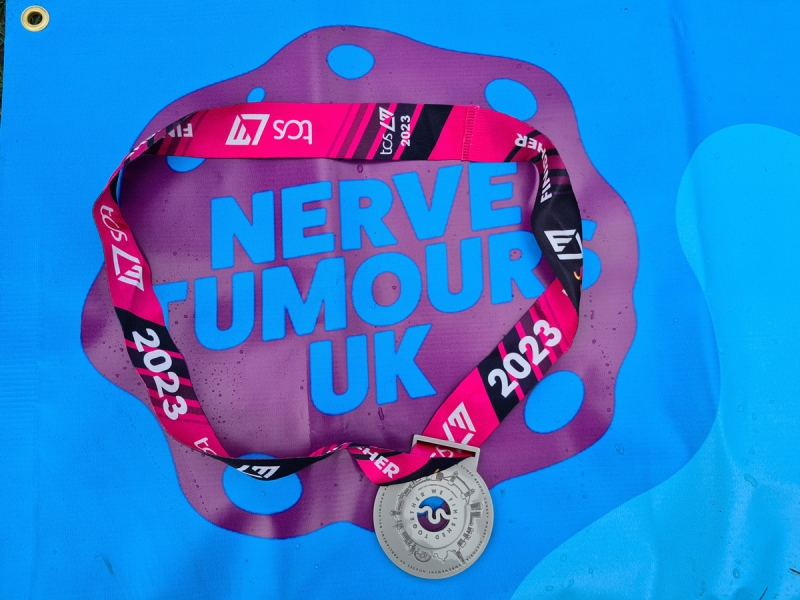 Congratulations to all our Team NTUK 2023 London Marathon runners!
London Marathon, Sunday 23rd April 2023
The NTUK Head Office team were at the start line, along the route, in the stands on The Mall and then in St James Park to meet & greet some of our runners post-race in the pouring rain and in the late afternoon sunshine.
The real hard work was done by our runners - raising awareness and fundraising to support the Neurofibromatosis community.
The 2024 race takes place on Sunday 21st April - join Team NTUK and make a difference to the 26,500 with NF in the UK.
Check out the runners' gallery, along with their race times.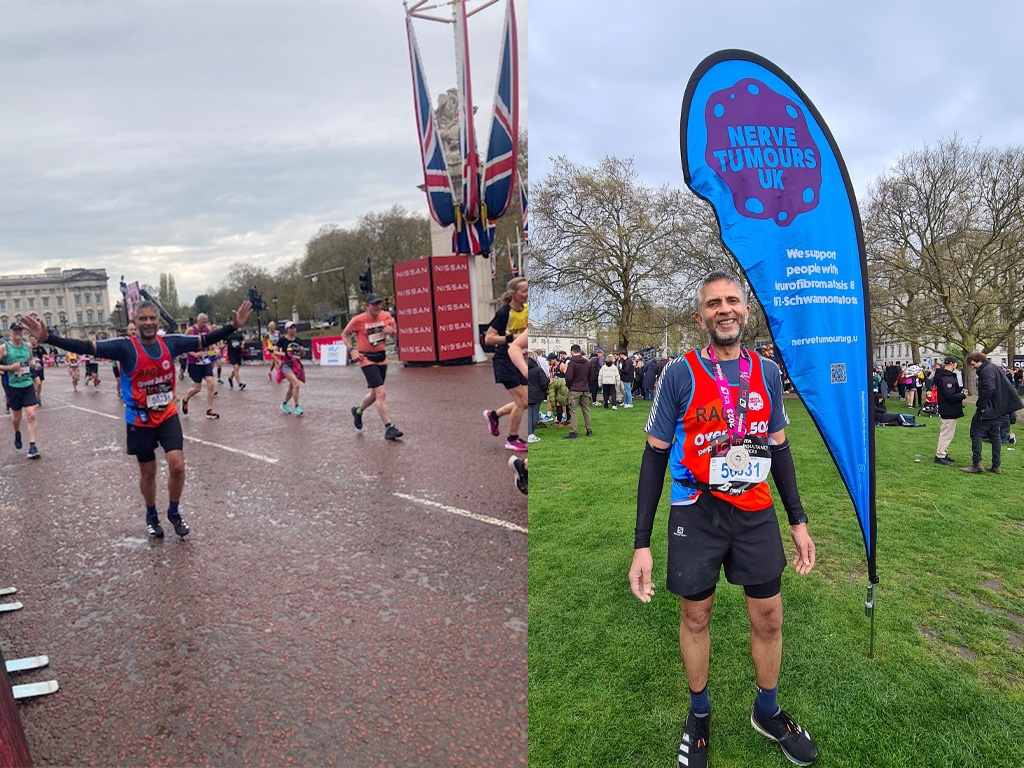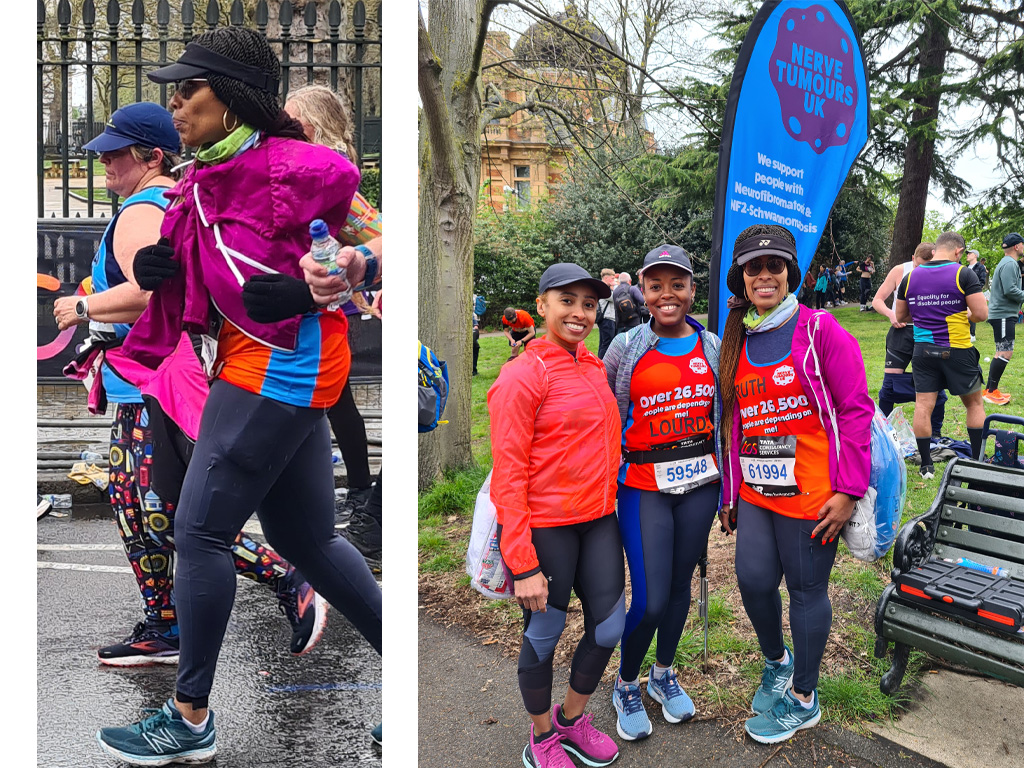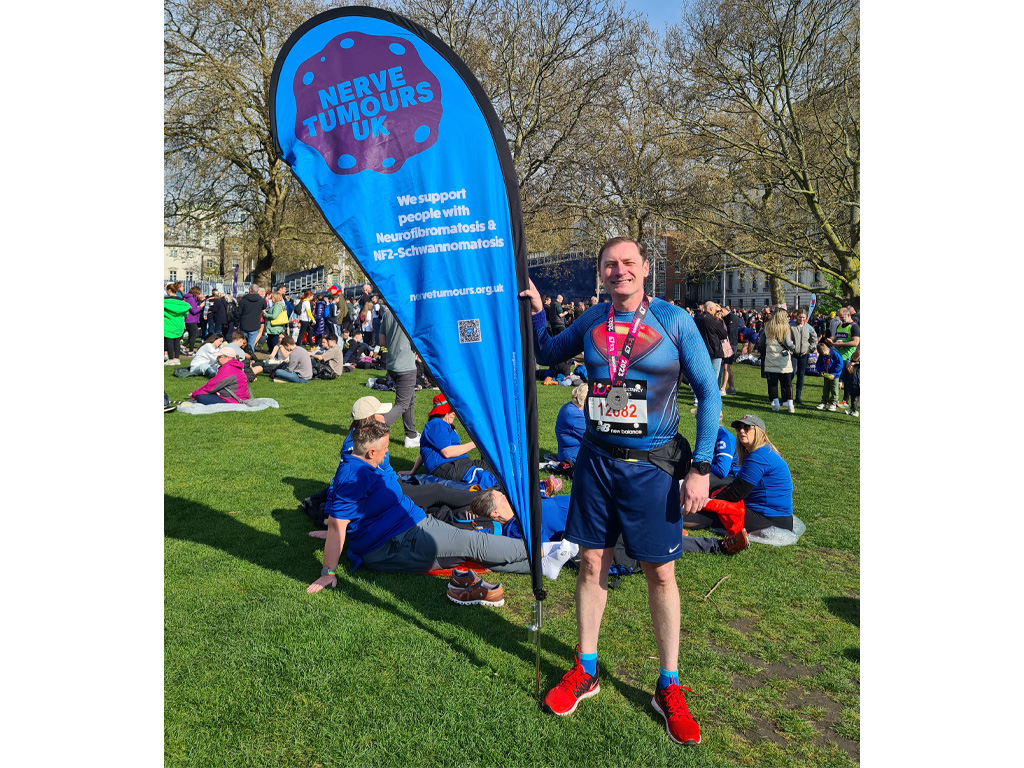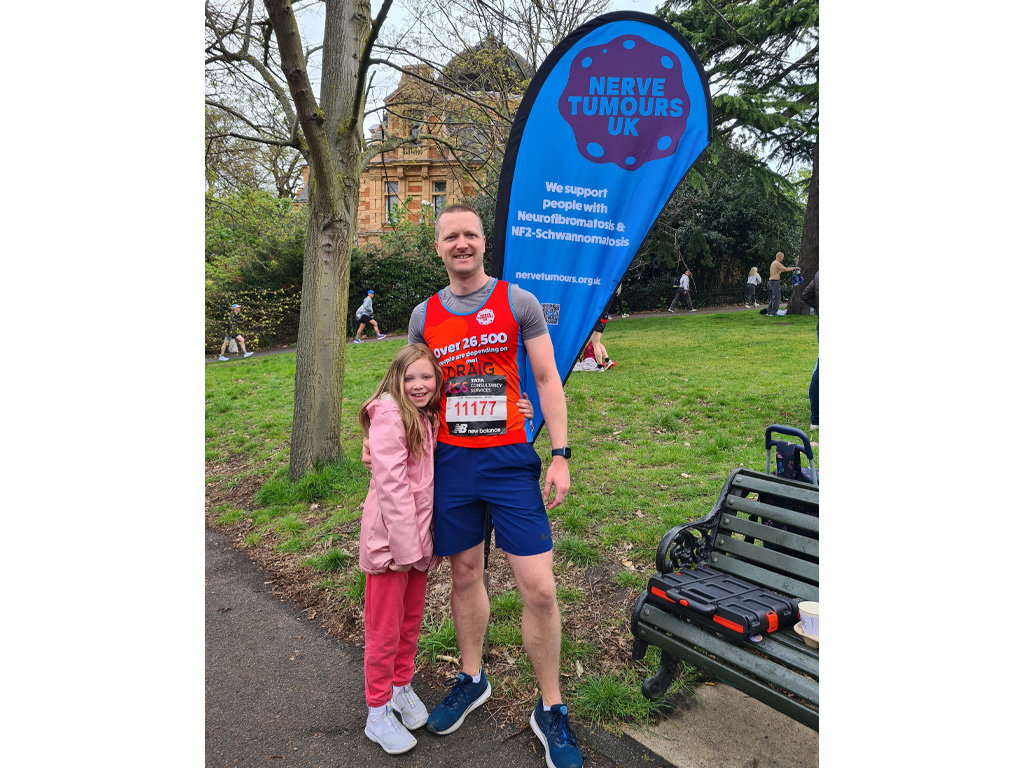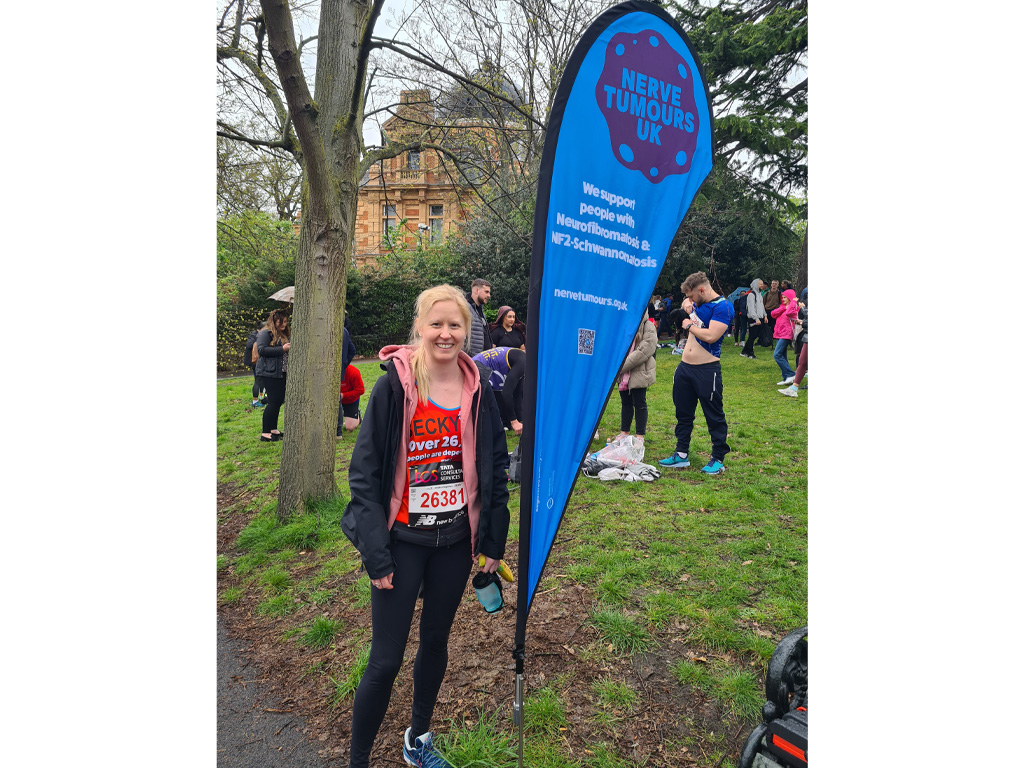 Rob Kellett (middle)
4.00.10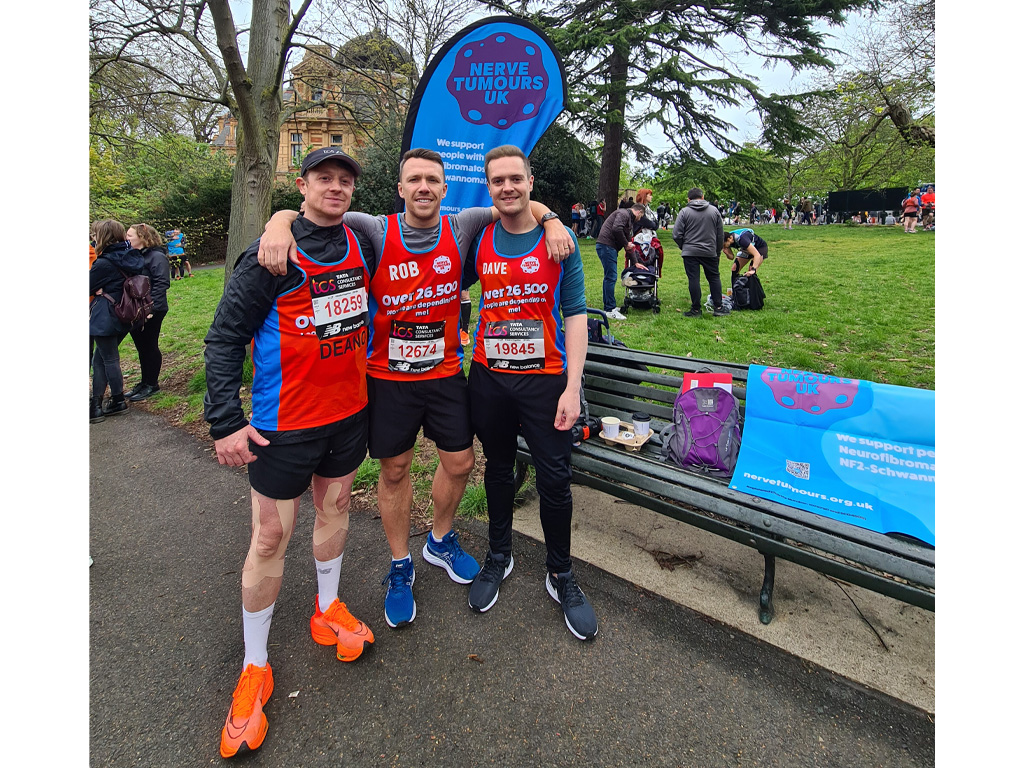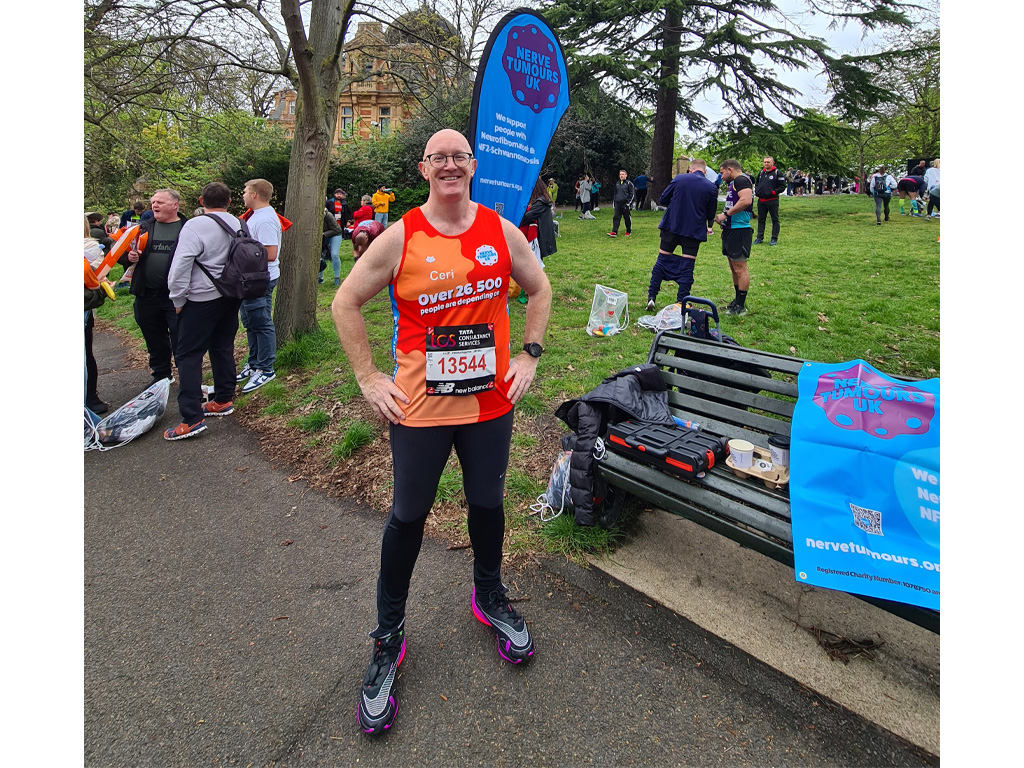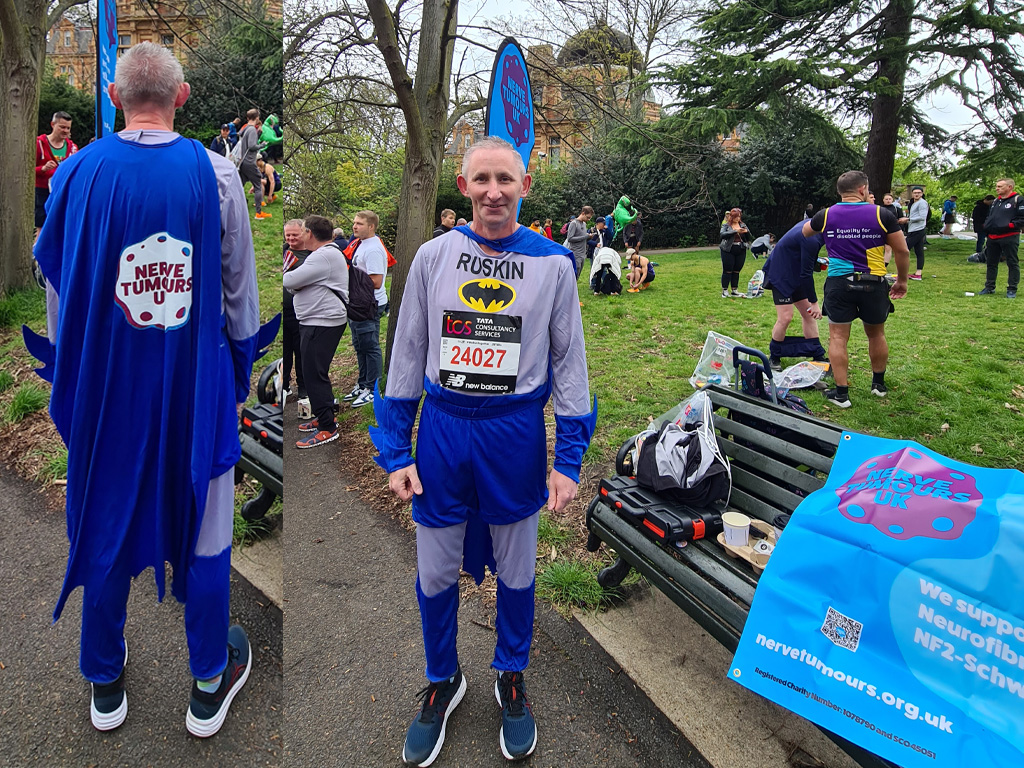 Helen Lynn (running with Mark Thrush)
5.16.17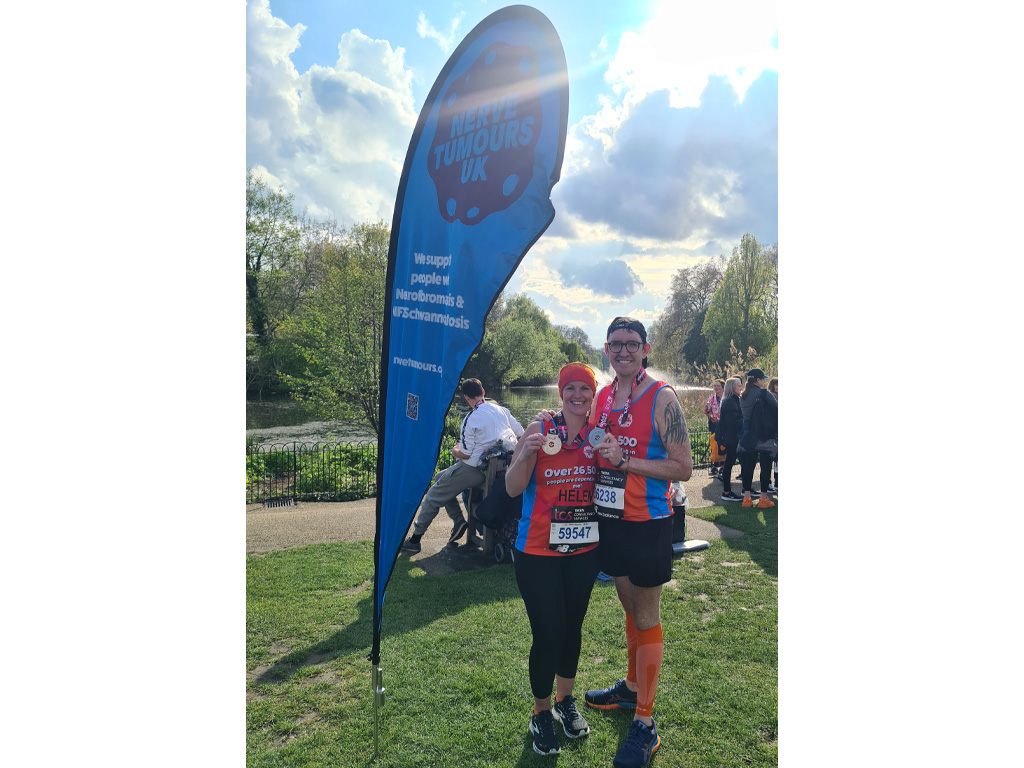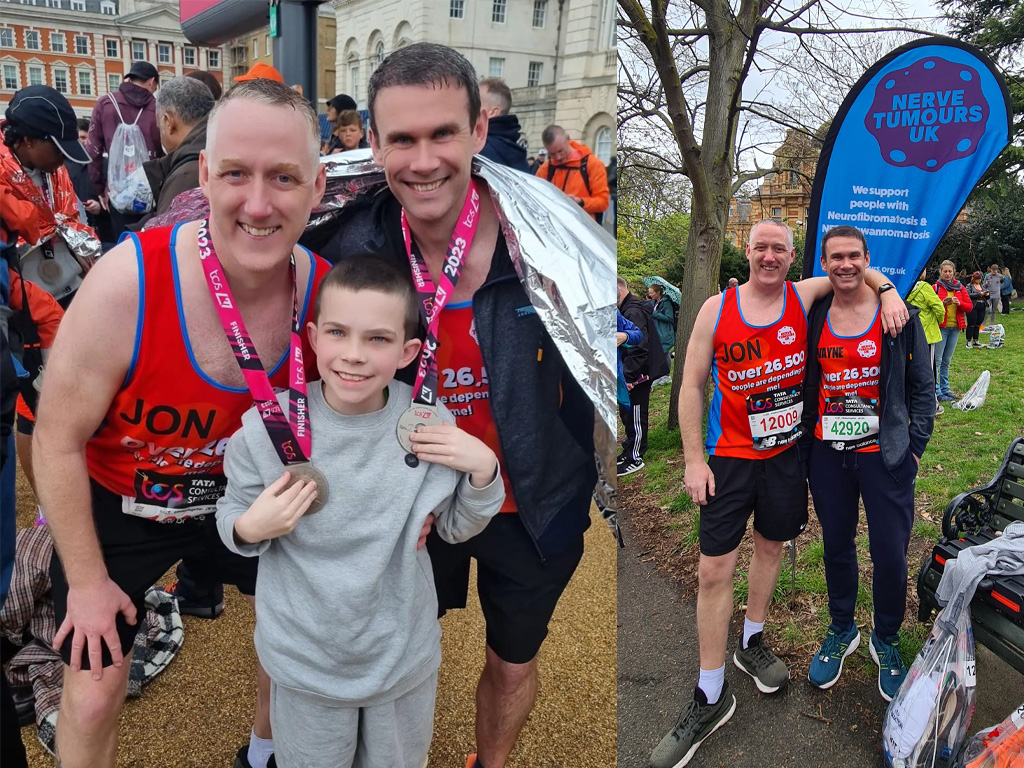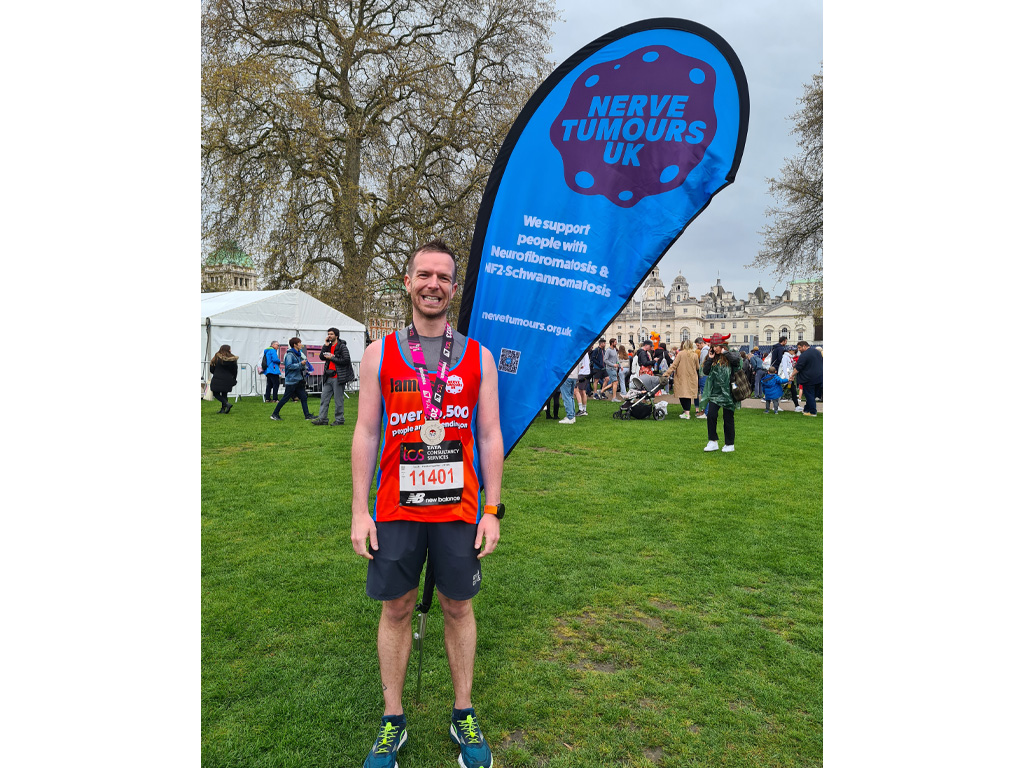 Robert Cowper-Coles
4.14.31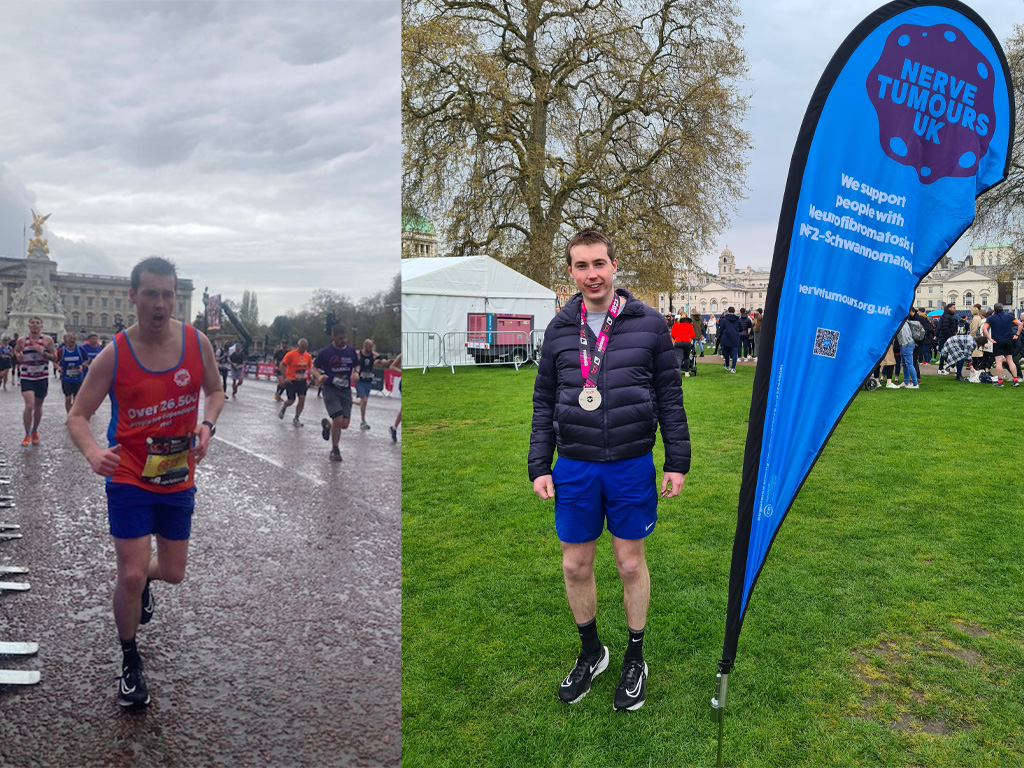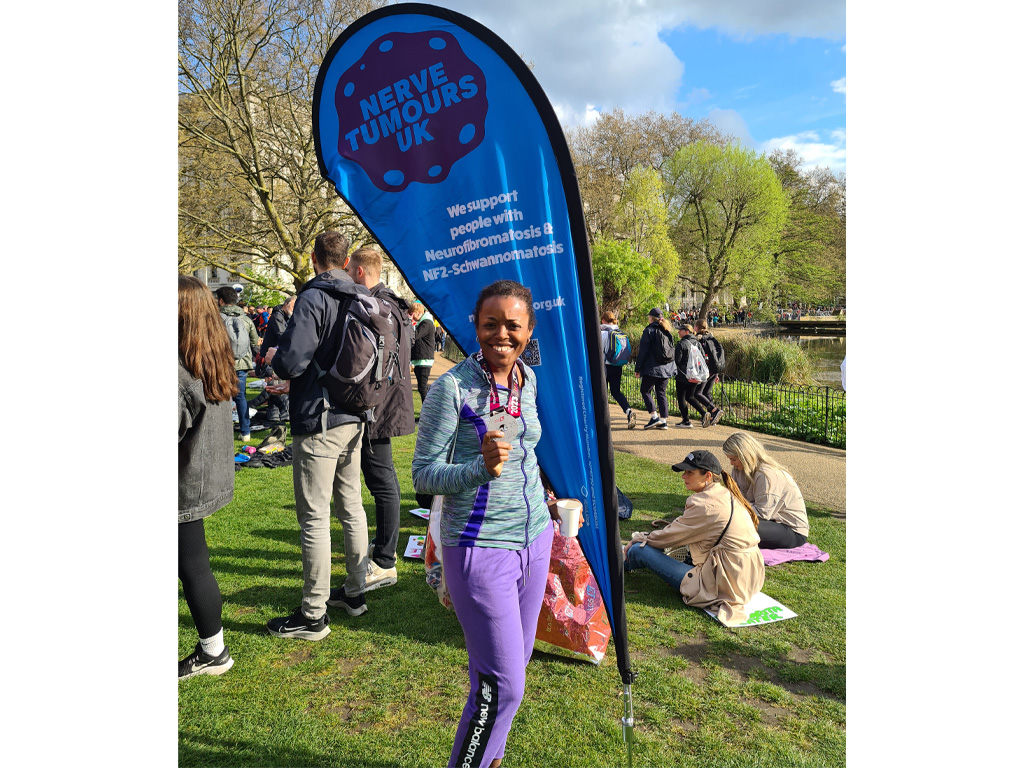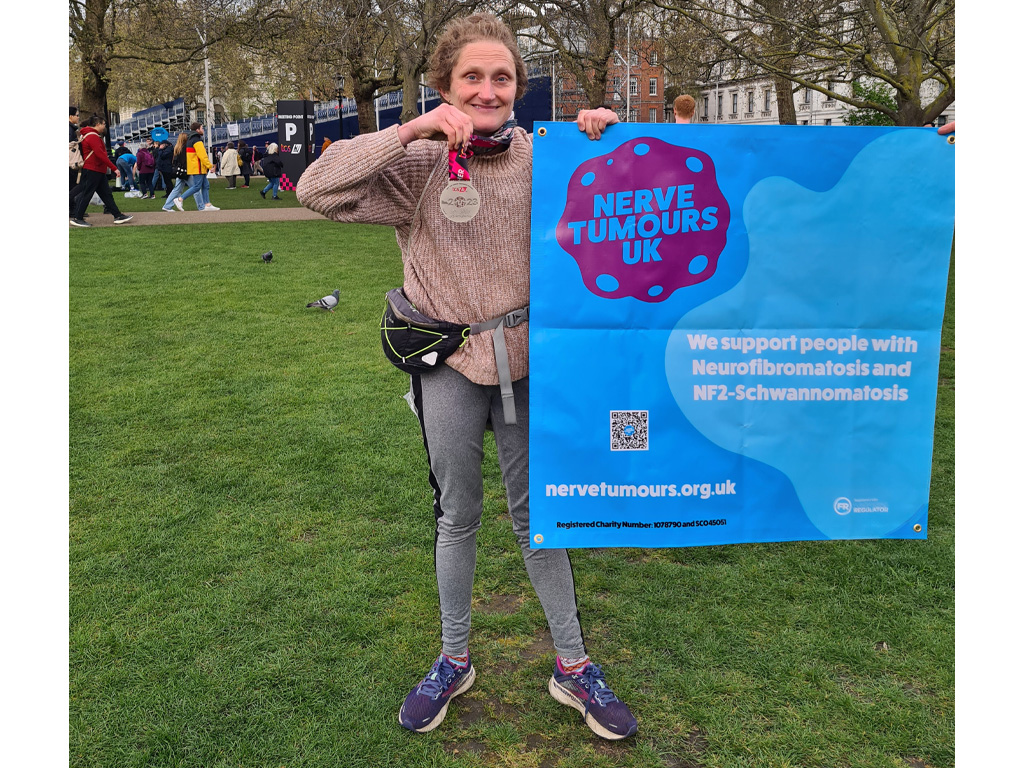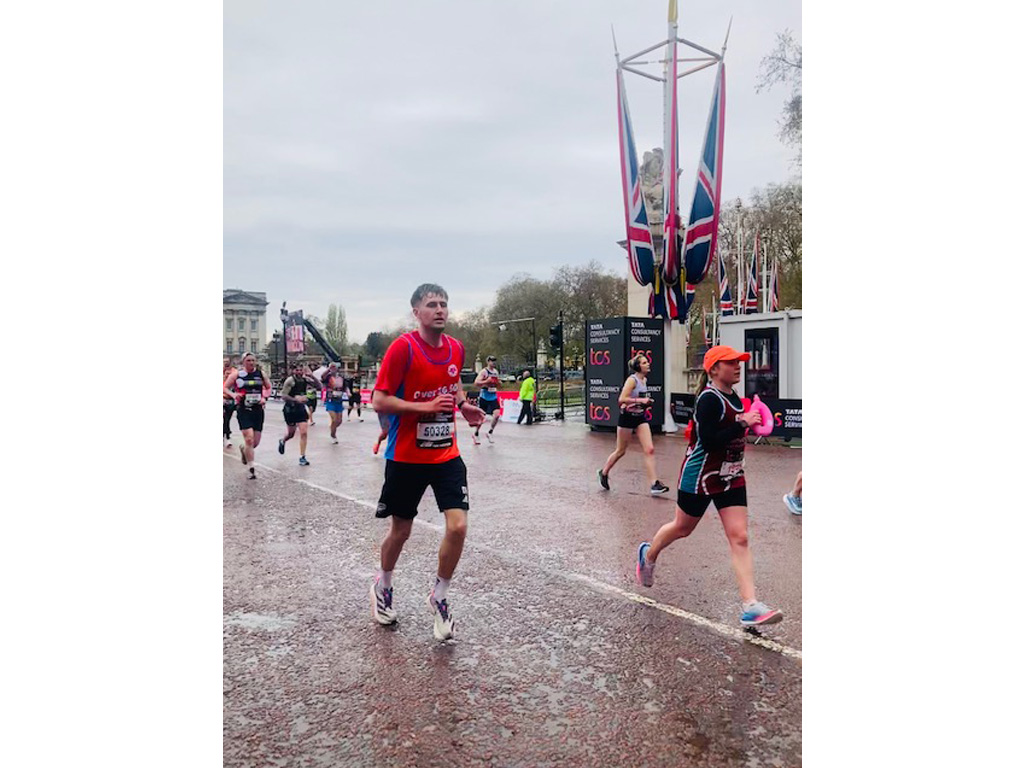 Pip Vilday with guide runner & sister Rebecca
7.00.41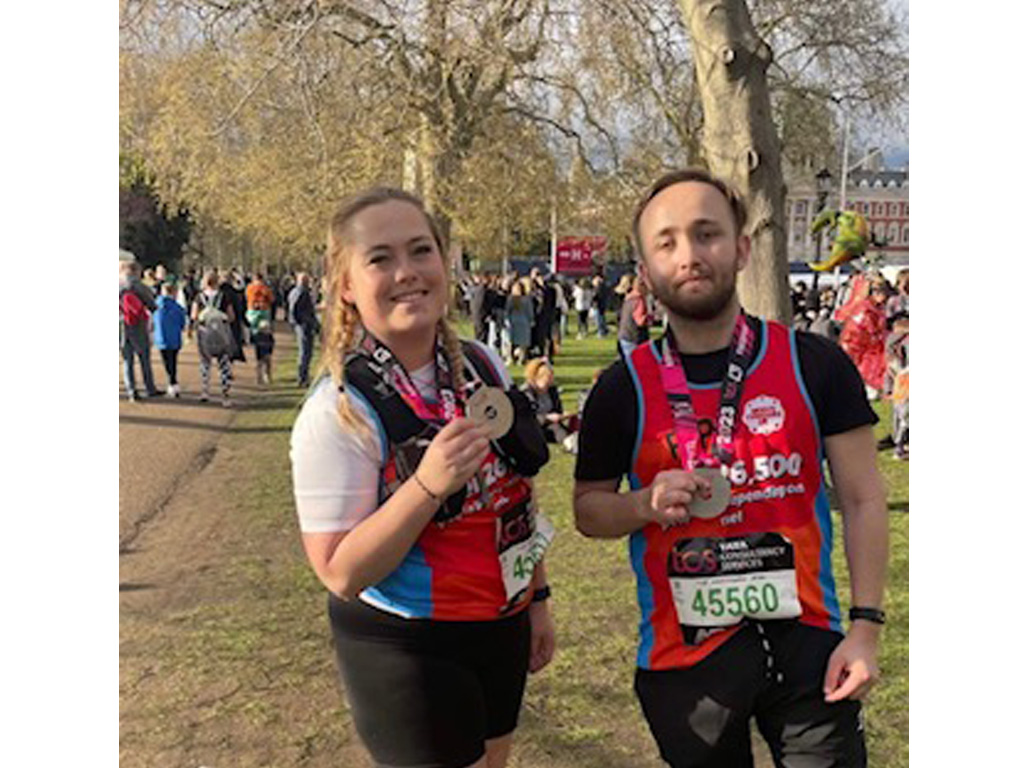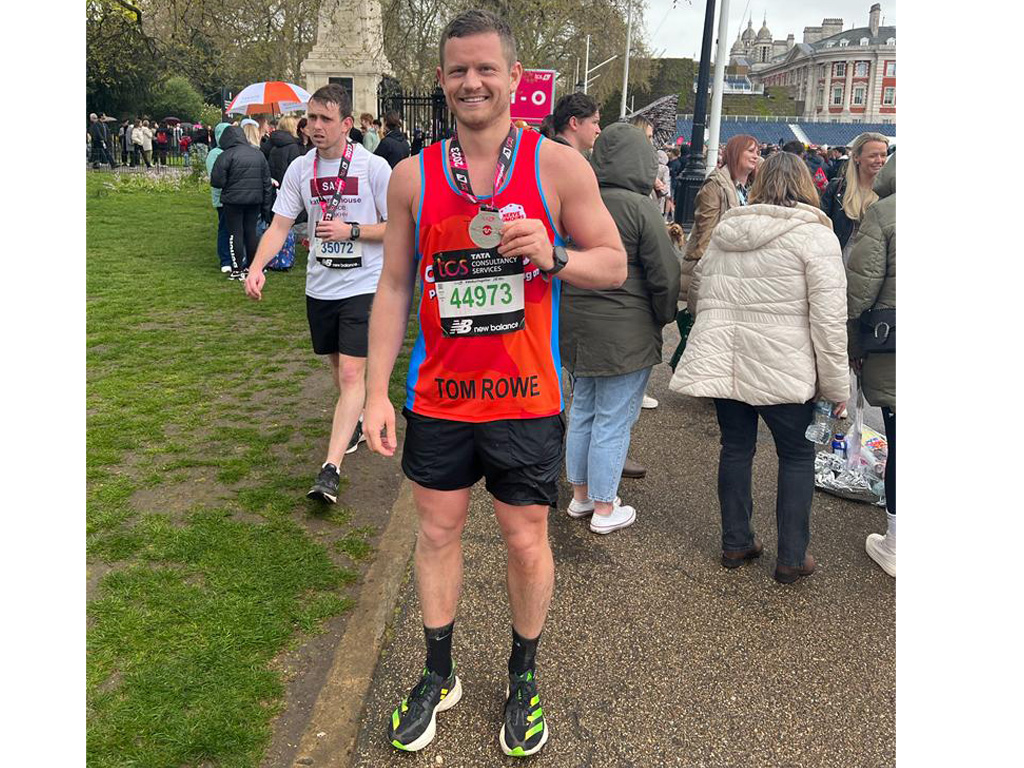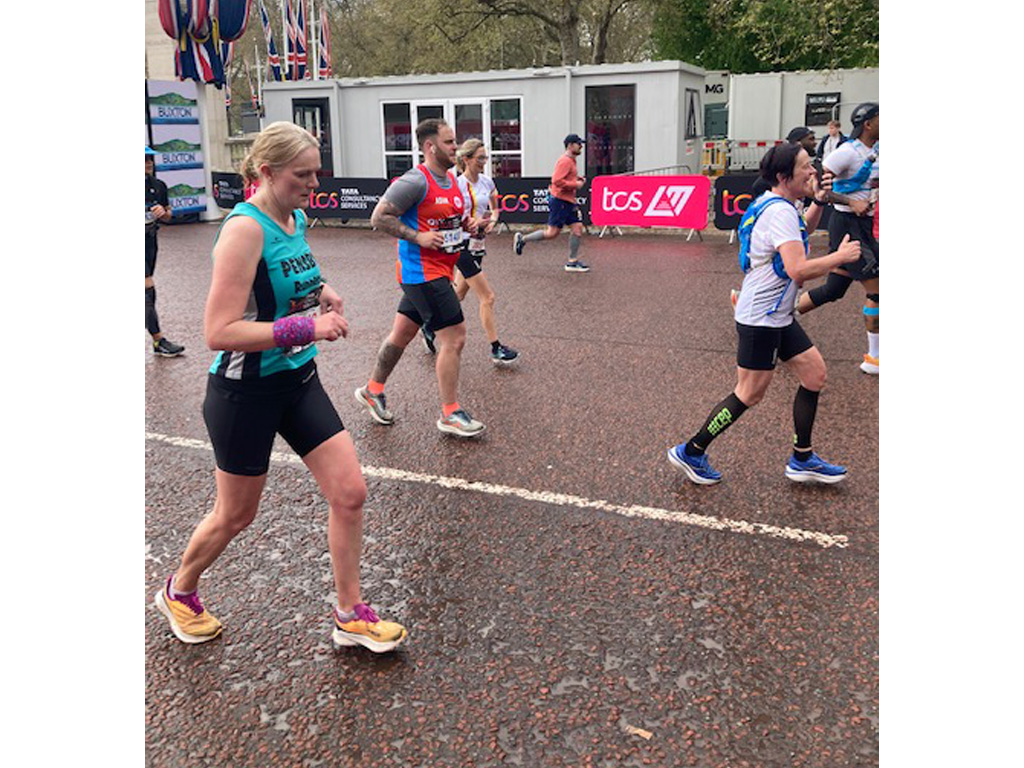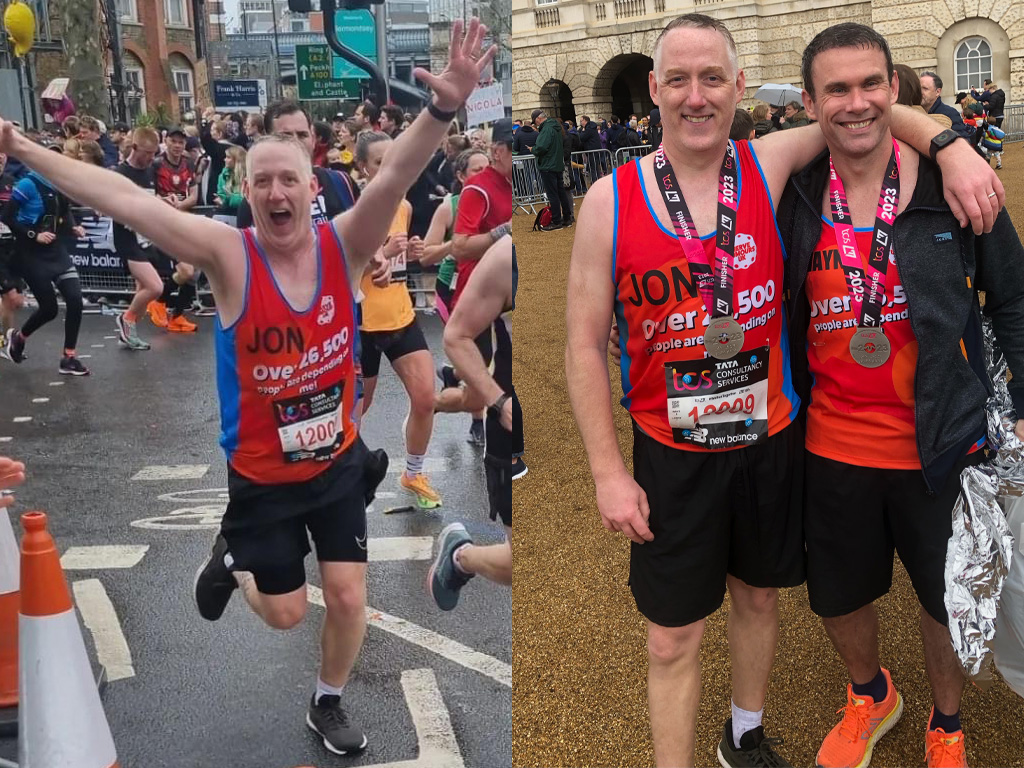 Mark Gover (right)
4.49.27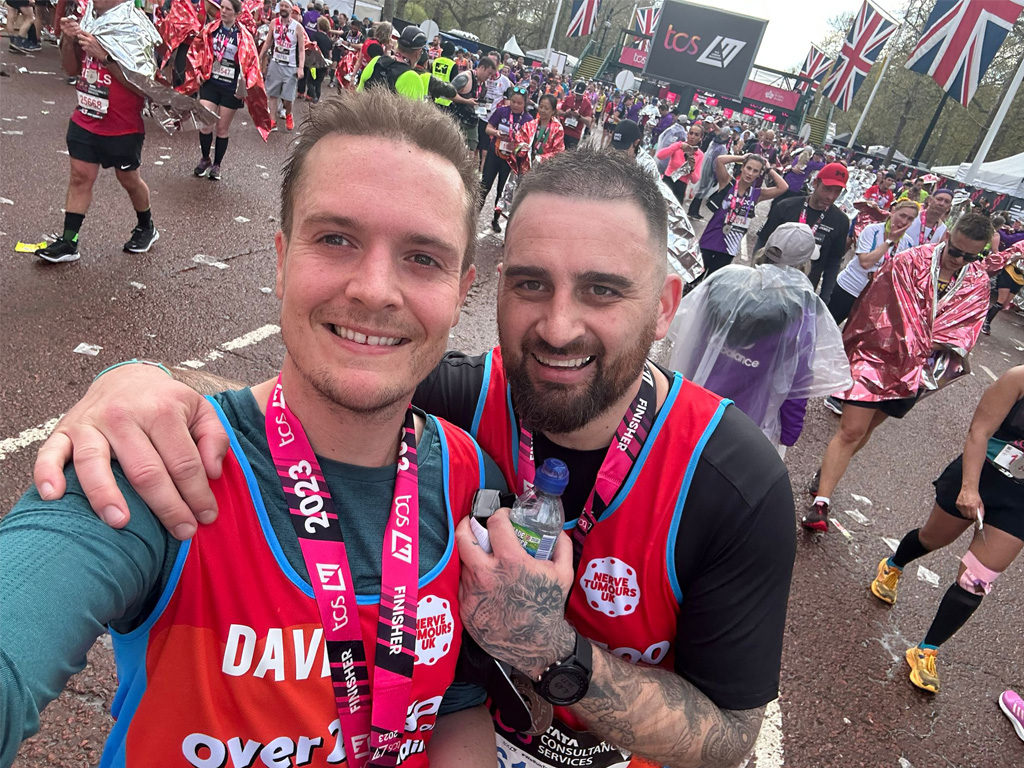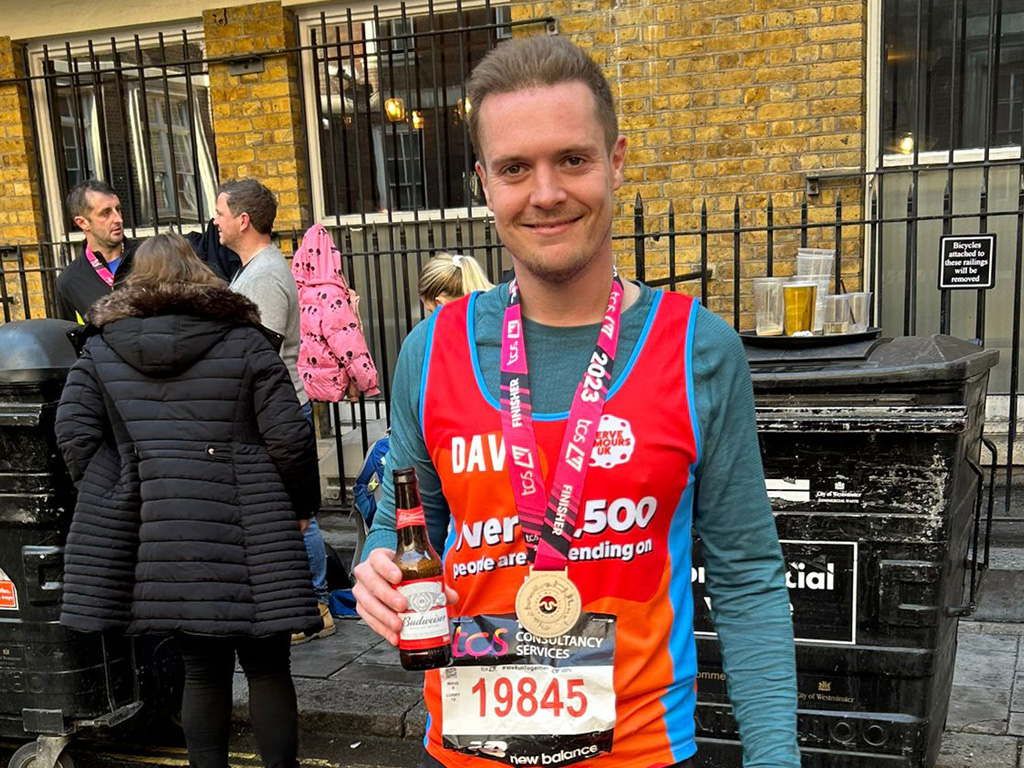 Dean Brown (left)
5.27.54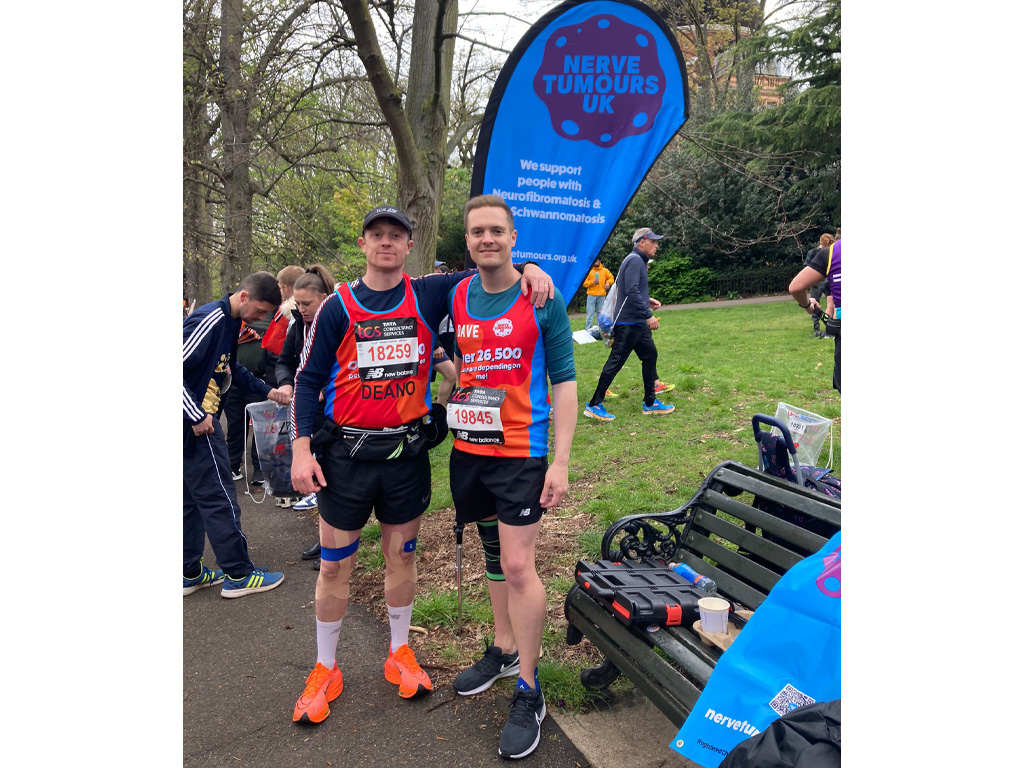 Simon Yeadon (right)
5.23.04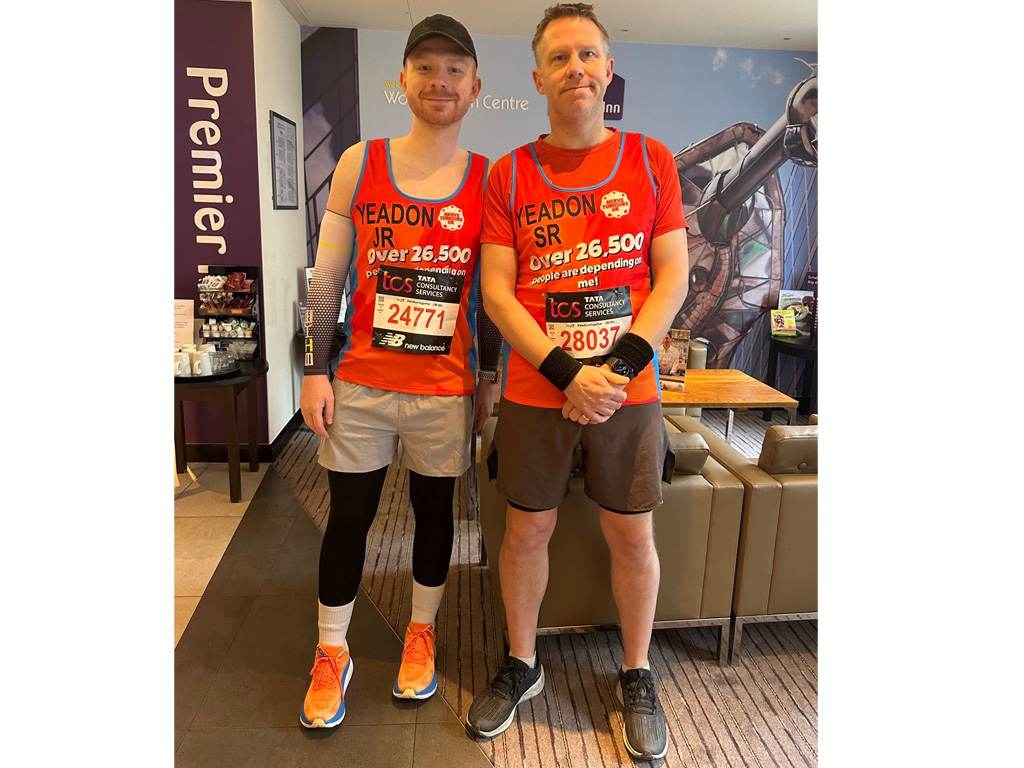 Callum Yeadon (left)
5.23.04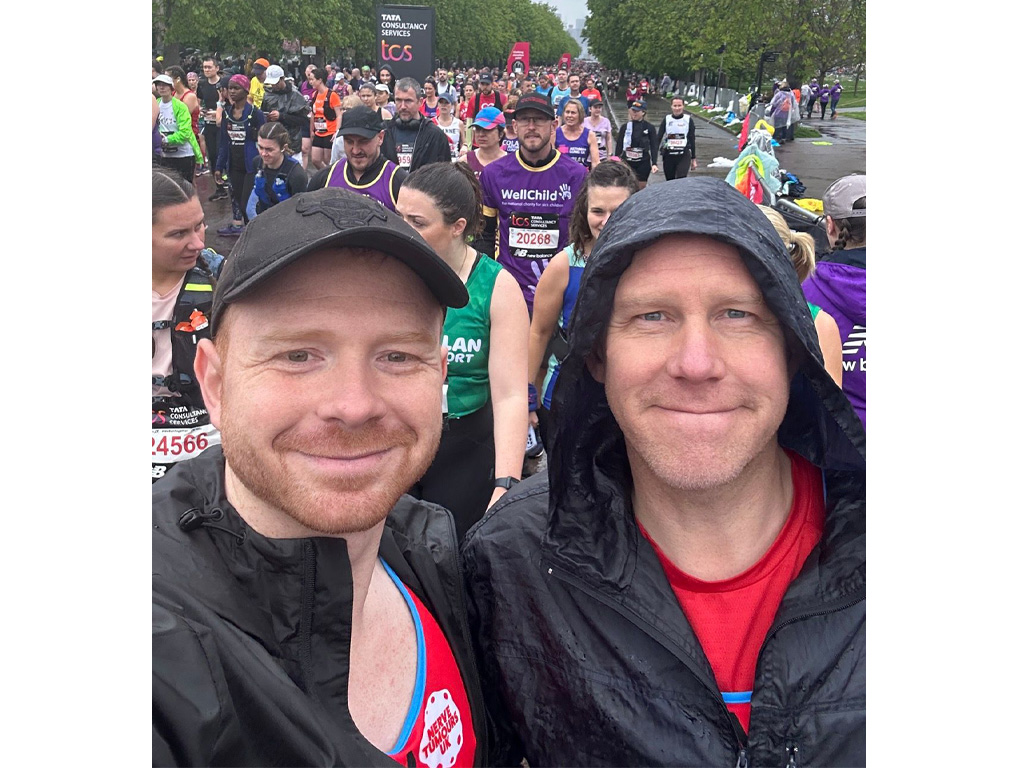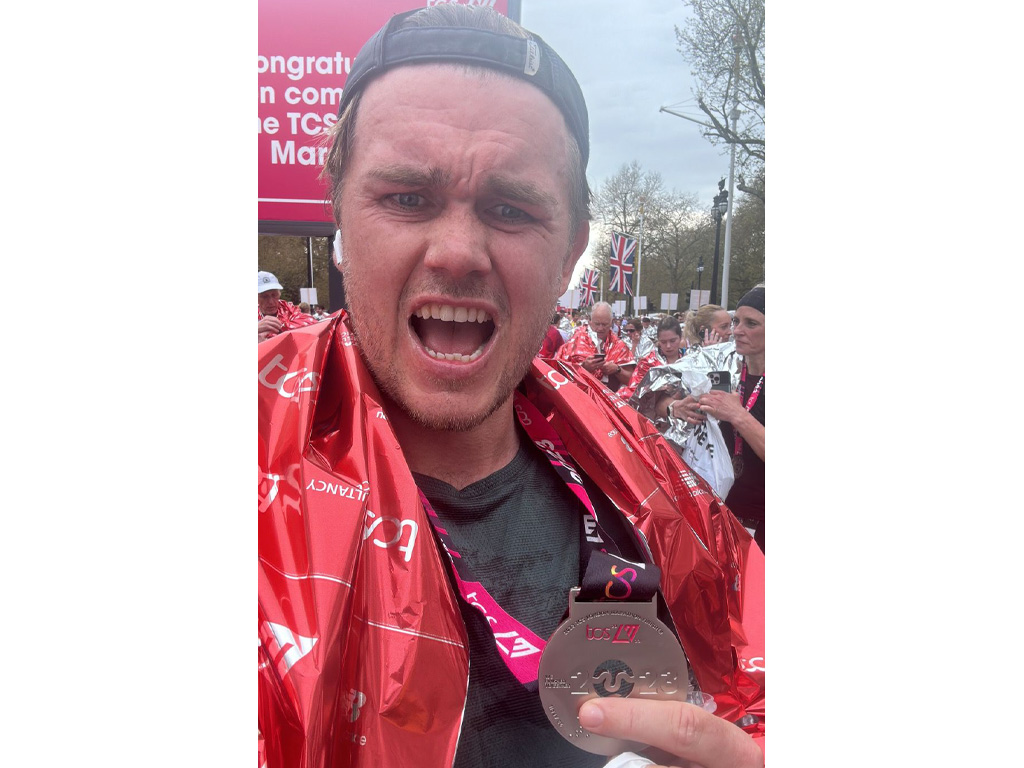 Mark Thrush (running with Helen Lynn)
5.16.17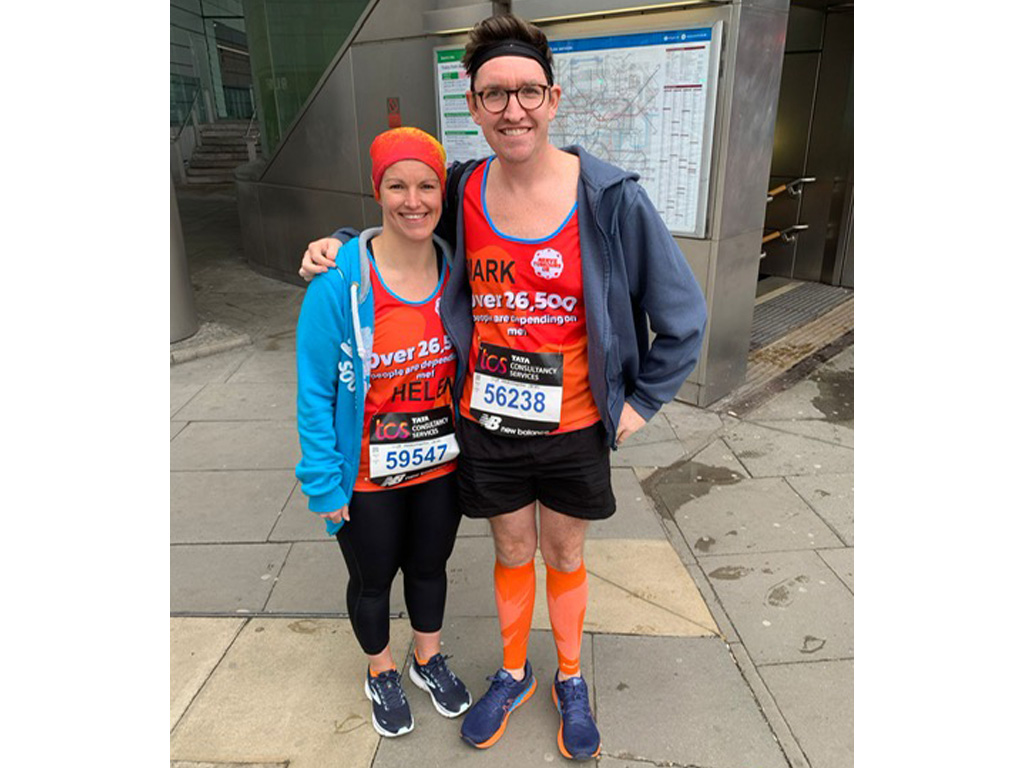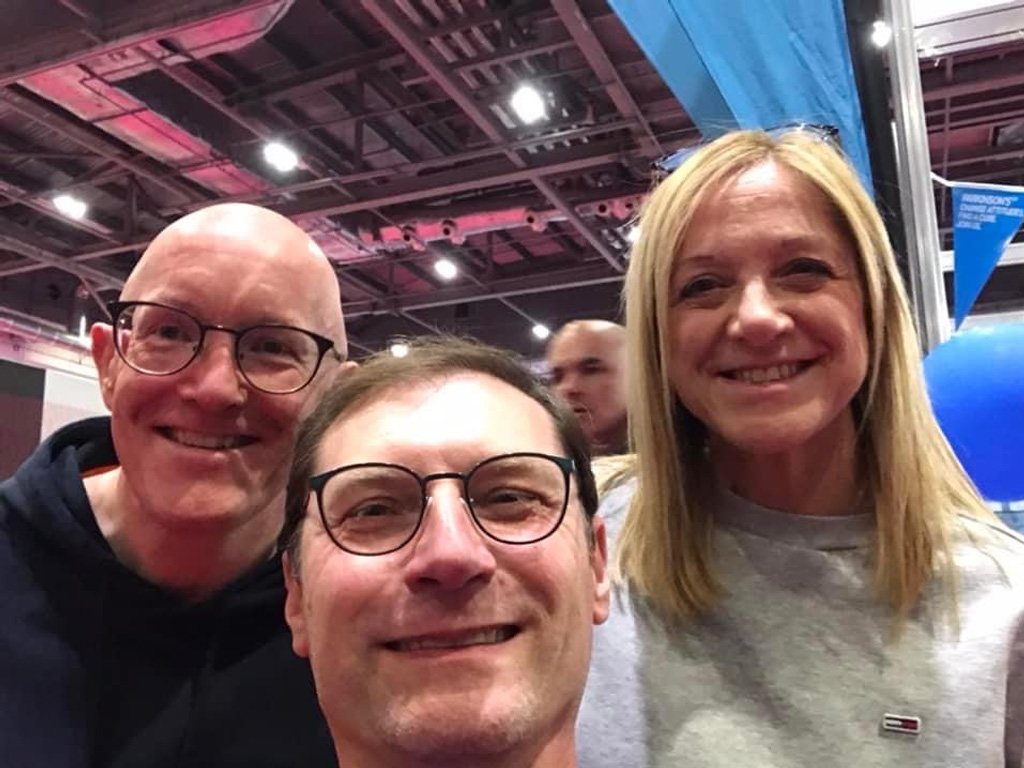 Aaron Lock (3rd from left)
4.22.29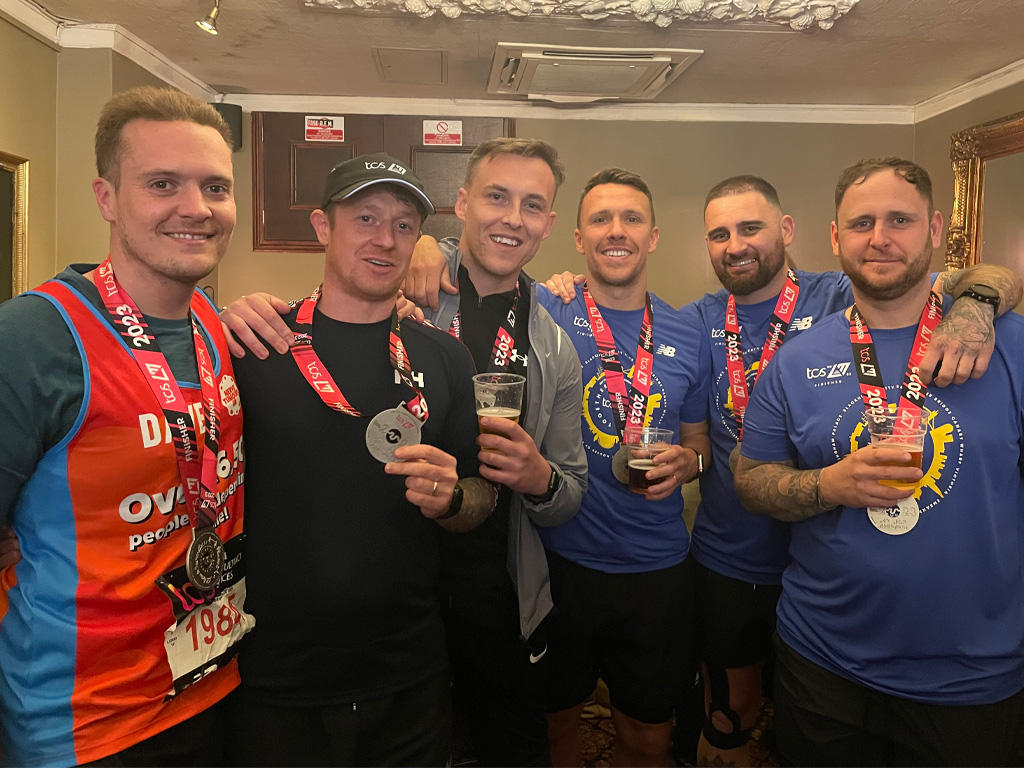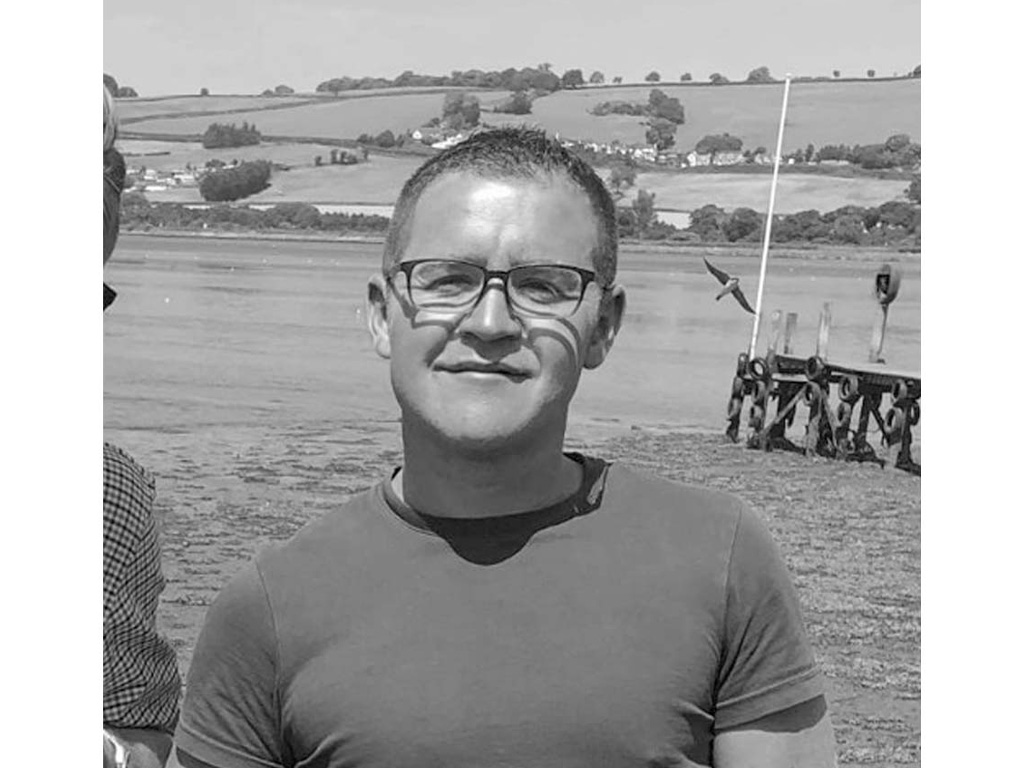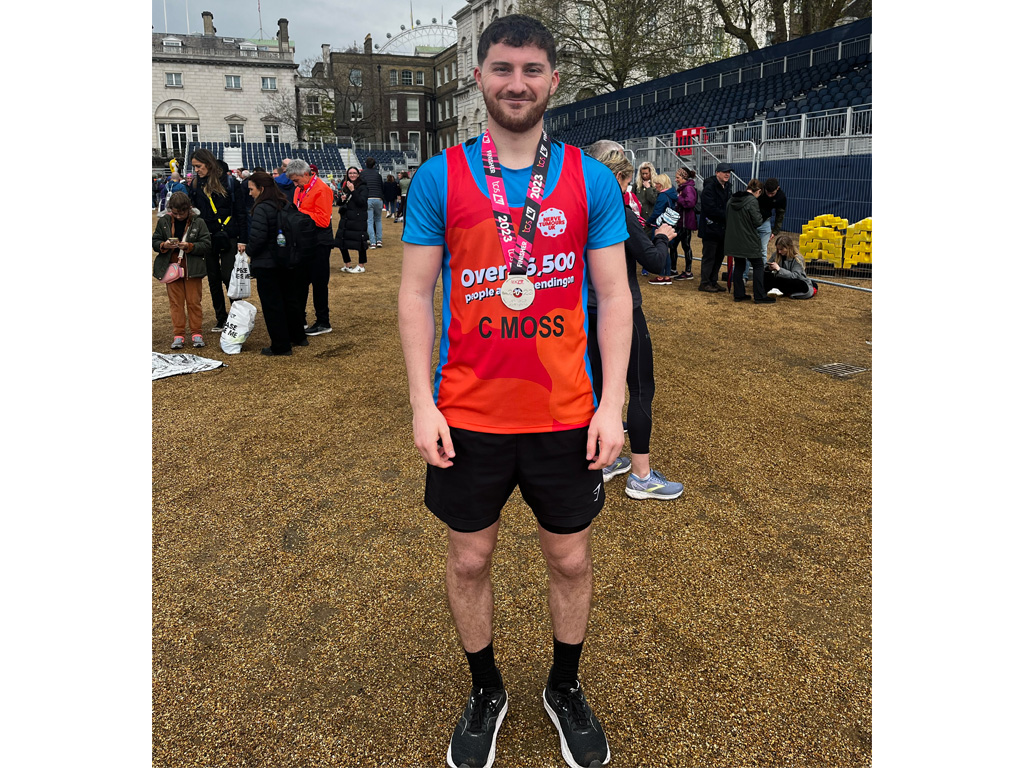 Additional runners' times
Keiran Broom 4.34.51
Bryony Bower 5.52.36
Ella Carter 4.43.37
Holly Loftus 4.53.27
Erin Grosvenor Wedding 4.40.24
Yen-tsung Lin 4.09.55
We had support from spectators, friends and families of our runners across the route, helping create an incredible atmosphere.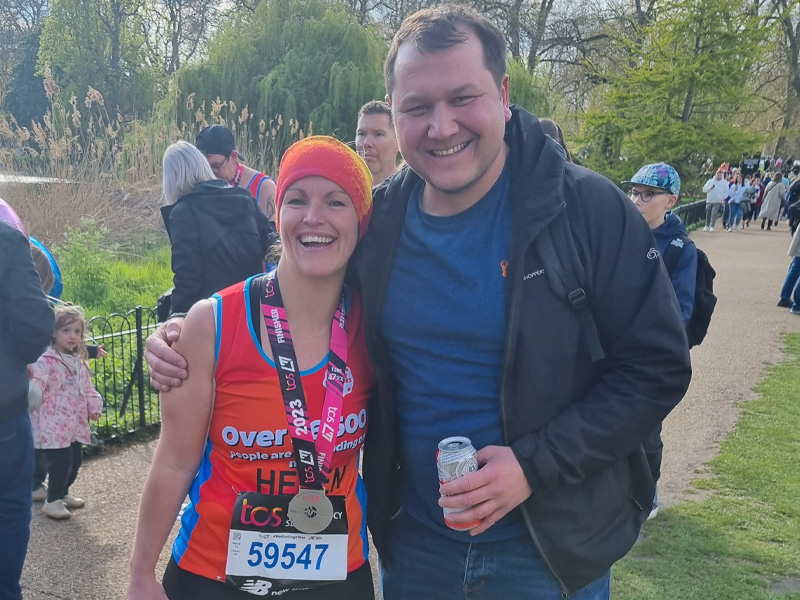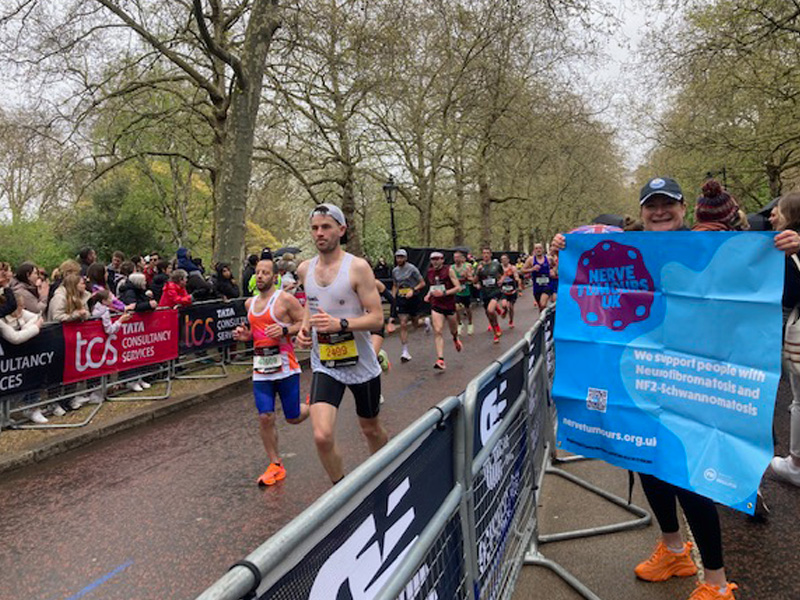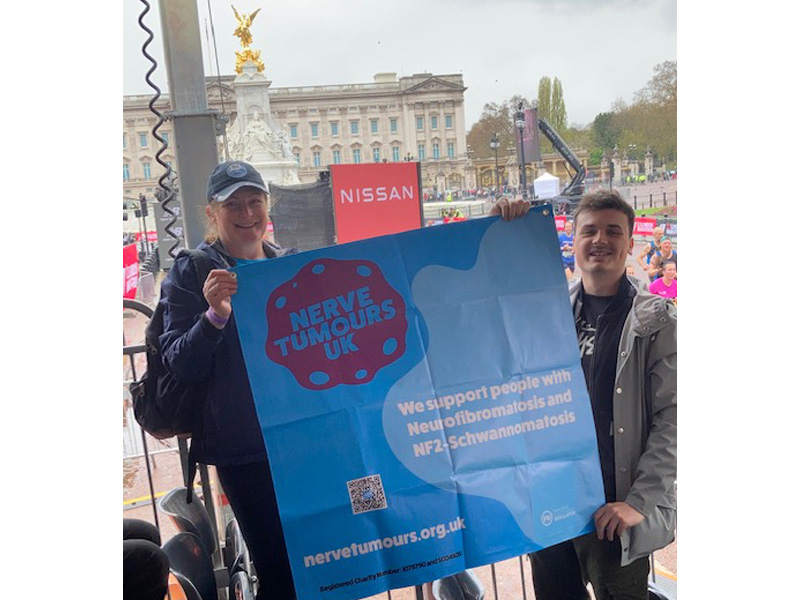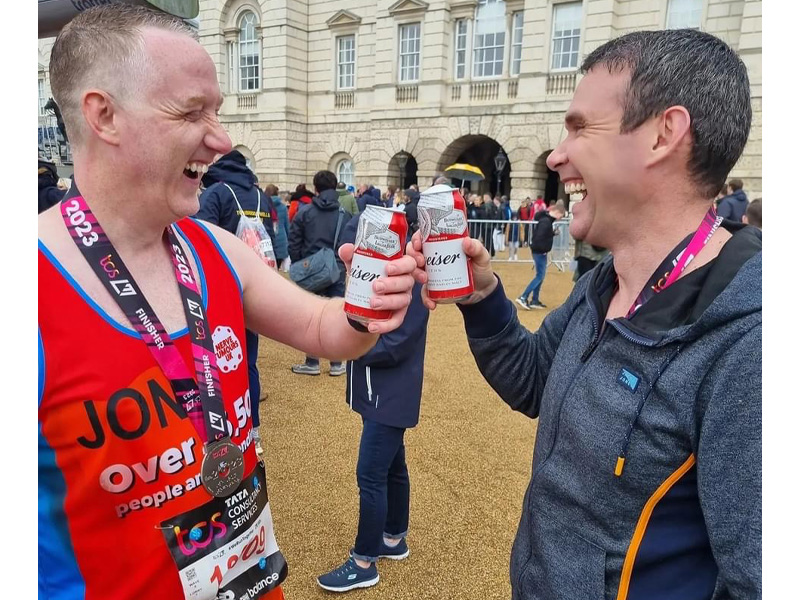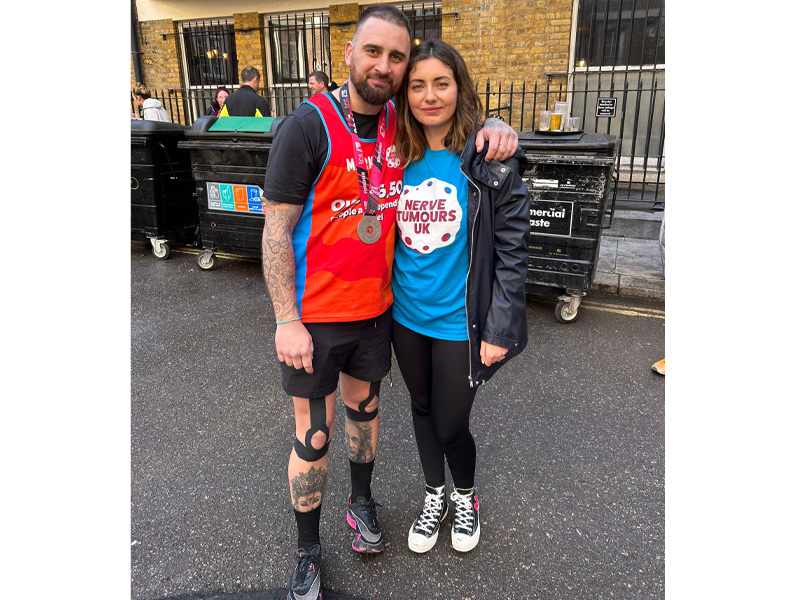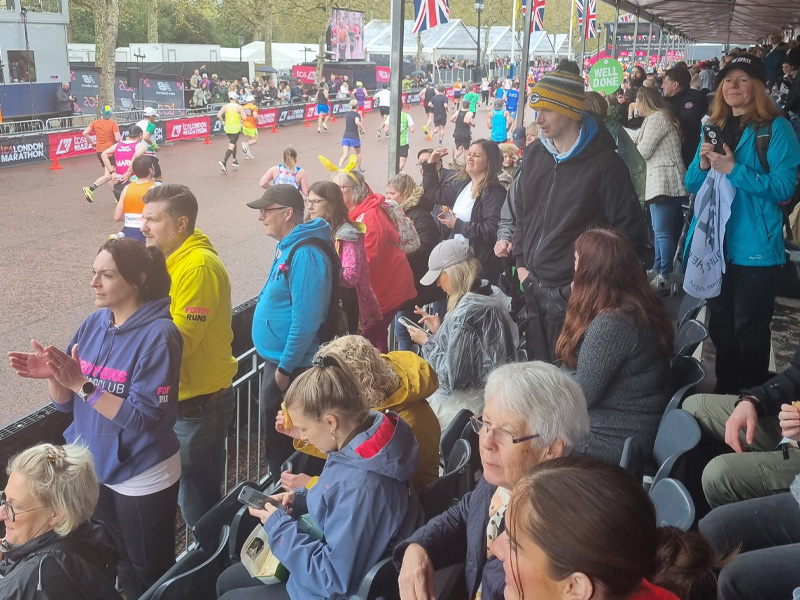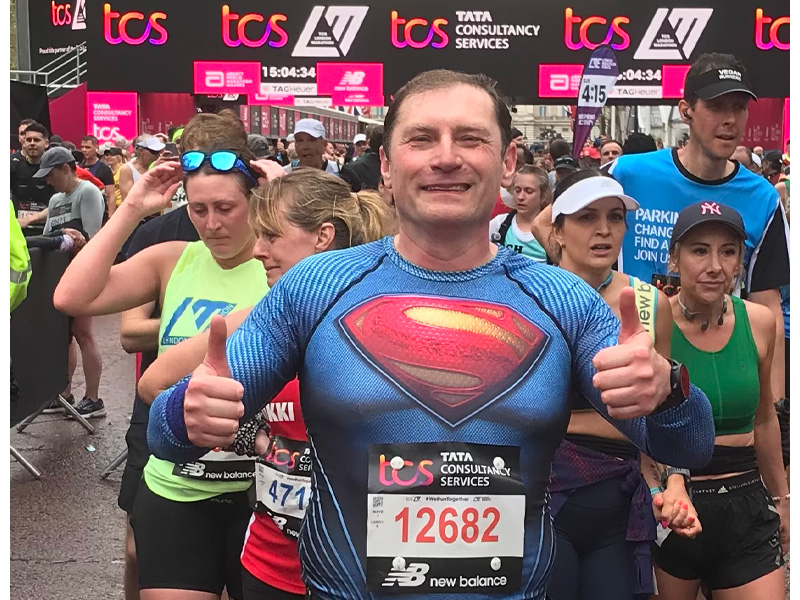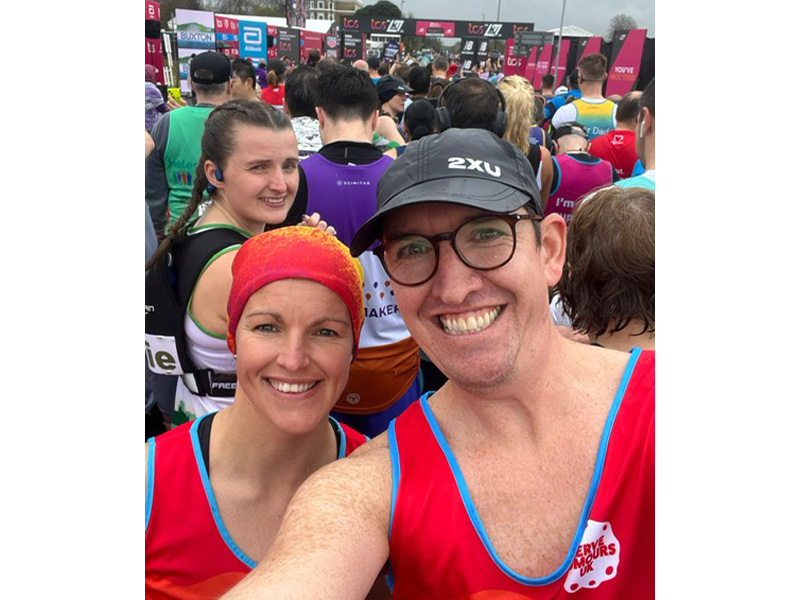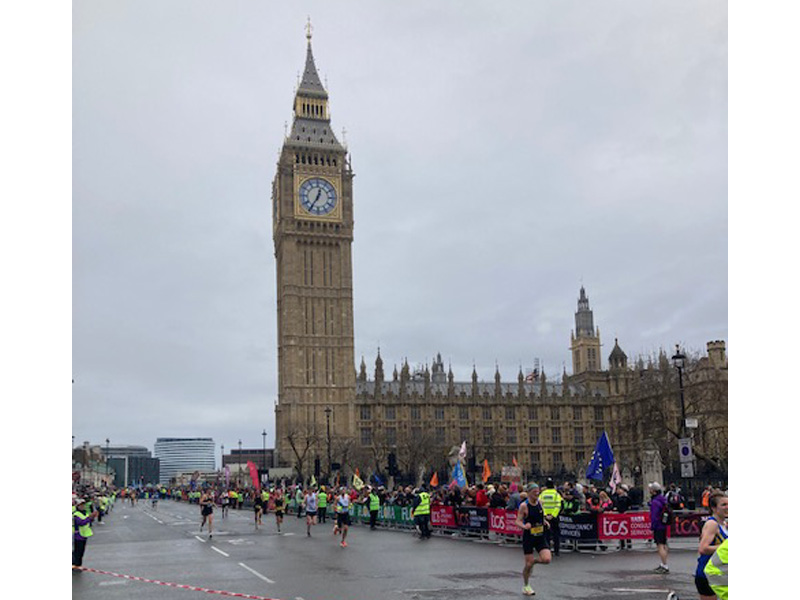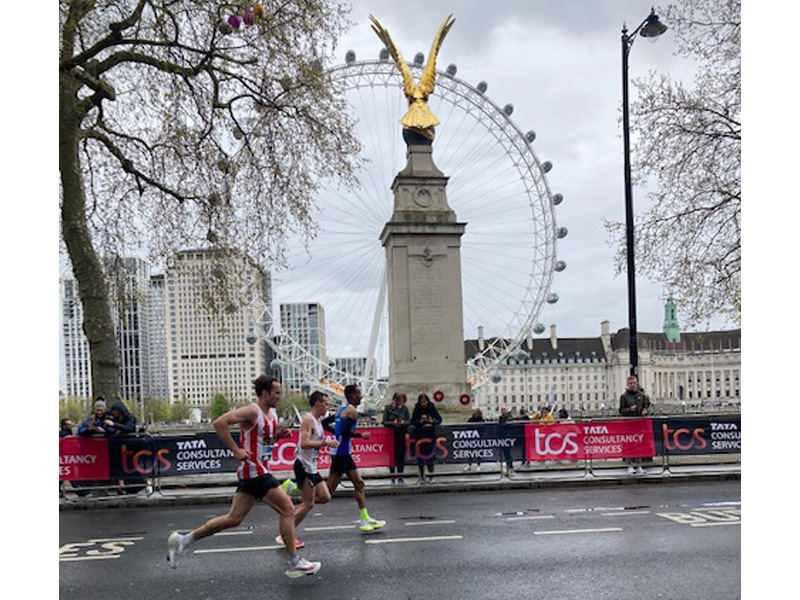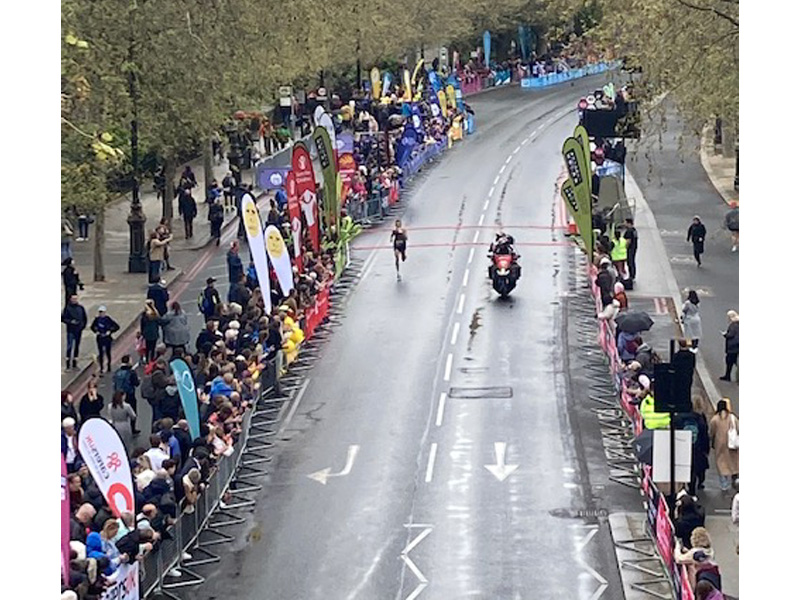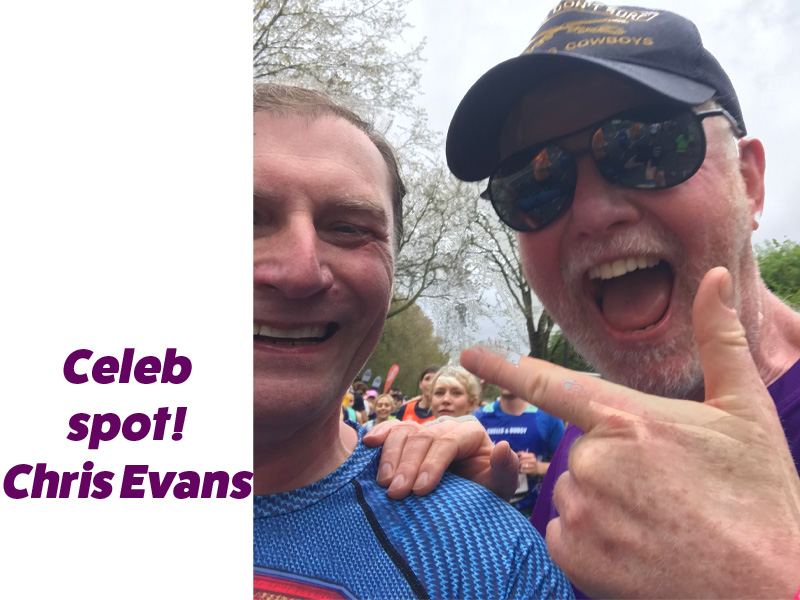 Team NTUK runners weren't short of motivation or inspiration.
They all had their own reason to run, along with a personal connection to Neurofibromatosis.
Completing a marathon is a huge accomplishment, along with raising vital awareness of NF and supporting our work - all this on one of the biggest sporting days in the British calendar and the most popular marathon in the world,
Read some of their stories
Inspired? Register your interest to run for NTUK next year