29 January 2021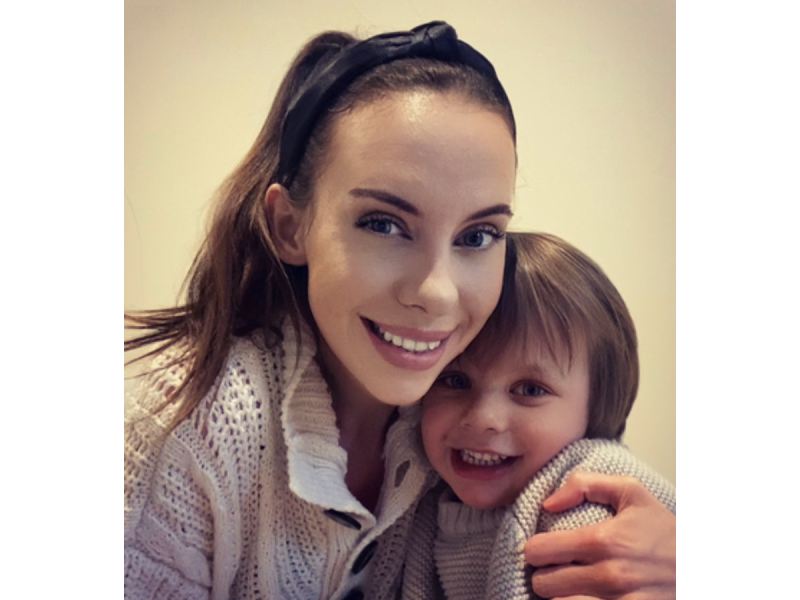 Laura decided to get fit for January, taking on our 26.5-mile New Year running challenge. A newbie to the running game, starting only last summer with a Couch to 5K, Laura decided to use her new running passion to help her three-year-old son Elliot, who was diagnosed with Neurofibromatosis Type 1 (NF1) in the summer of 2018.
"I couldn't think of a better way to start raising awareness for Neurofibromatosis and supporting Nerve Tumours UK by running a total distance of 26.5 miles in January!"
When Laura first found out about Elliot's condition, she says "it was a huge shock" & "rather intimidating". Fortunately, she found out about Nerve Tumours UK and got in contact with one of our Specialist NF Nurses, who provided insight into her son's condition and helped to alleviate some of her concerns.
"She was so knowledgeable, and I can't describe the difference it made being able to pick up the phone and just talk and get advice. And the charity does so so much more than just that"
Laura has surpassed her target of 26.5 miles by more than 13.5 miles, completing a total of 41 miles in 10 runs over January!
The next step –
Laura is taking things even further and has organised an 'Hour of Power' online fitness fundraiser with Turner Fitness on the 14th of February, with the theme of 'Love Yourself' to coincide with Valentine's Day. Anyone who joins the class can donate and 100% of the money raised will support Laura's virtual marathon challenge.
If that wasn't already enough, Laura has decided to match in miles the total amount of money raised in her marathon fundraiser. That means if she raises £500, she will be running 500 miles! Any donations made to her fundraiser from the 15th to 1st of March will mean she will match them by running even more miles. Go, Laura!
You can support Laura on her running challenge below.