Hour of Power – Love Yourself Valentine's Day workout for NF
15 February 2021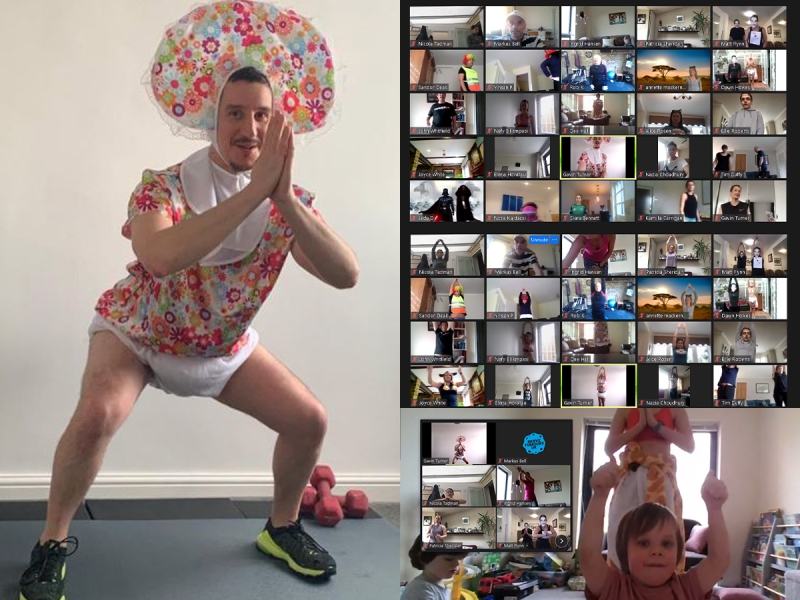 Our NF community came together this Valentine's Day to get their hearts pumping in support of Laura's fundraising efforts for the 26,500 affected by Neurofibromatosis in the UK. Nearly 60 people attended the virtual fitness class run by Gavin at Turner Fitness, many "dressing to impress" for the occasion, including Gavin, who did not disappoint!
Laura, whose 3-year-old son Elliot has Neurofibromatosis Type 1 (NF1), has been fundraising for Nerve Tumours UK throughout the month of January. She took on our New Year running challenge aiming to complete 26.5 miles but has now gone on to complete over 80 miles and is still running, aiming to match in miles the total amount she has raised. Running 1 mile for every £ donated. As of now Laura will end up completing a distance approximately the same as from Dover to Dundee – what a champion, she's really going the extra mile for NF!

If that wasn't enough already, Laura managed to convince Gavin, Elliot's uncle to get involved with her fundraising efforts by hosting a one-off Hour of Power on Valentine's Day. With attendance from all over the UK the zoom fitness class proved to be a big success, raising awareness for those affected by Neurofibromatosis across the country.
Here at Nerve Tumours UK, we want to give a big thank you to Laura & Gavin for all their fundraising efforts, as well as to all those who took part this weekend, spreading the love this Valentine's Day to our NF community.
Support Laura's fundraising efforts for Nerve Tumours UK