Colin's West Highland Walk for NF
08 July 2021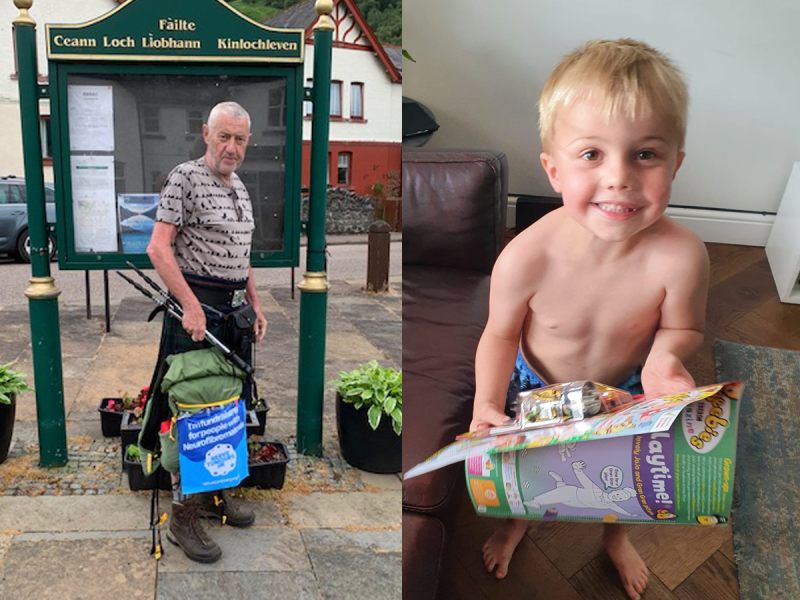 Colin has completed his incredible walking challenge, trekking the West Highland Way in Scotland over the last week. He took on this challenge to help raise awareness and funds for people affected by Neurofibromatosis, like his grandson Finley.
"Unlike many, our grandson was diagnosed very early, so we have been on the journey with our daughter and son-in-law through all the testing and multiple visits to a number of London Hospitals. Finley is now four and in all ways is like any other little boy, loves football, splashing in puddles, annoying his sister and all the multitude of things that fascinate little boys."
– Colin
The 97-mile route starting in Milngavie, a suburb of Glasgow, & finishing in Fort William takes in some of the most scenic and challenging walks in Scotland. Traversing the east bank of Loch Lomond, crossing Rannoch Moor, the remotest place in the UK, and climbing the dreaded Devils Staircase – the highest point on the walk! To make things even more interesting Colin completed the whole challenge, like a true Scot, wearing a tartan kilt & waving his Nerve Tumours UK flag, helping to shine a light on NF throughout the highlands.
Day 1 – Off to an epic start, finishing 21.5km!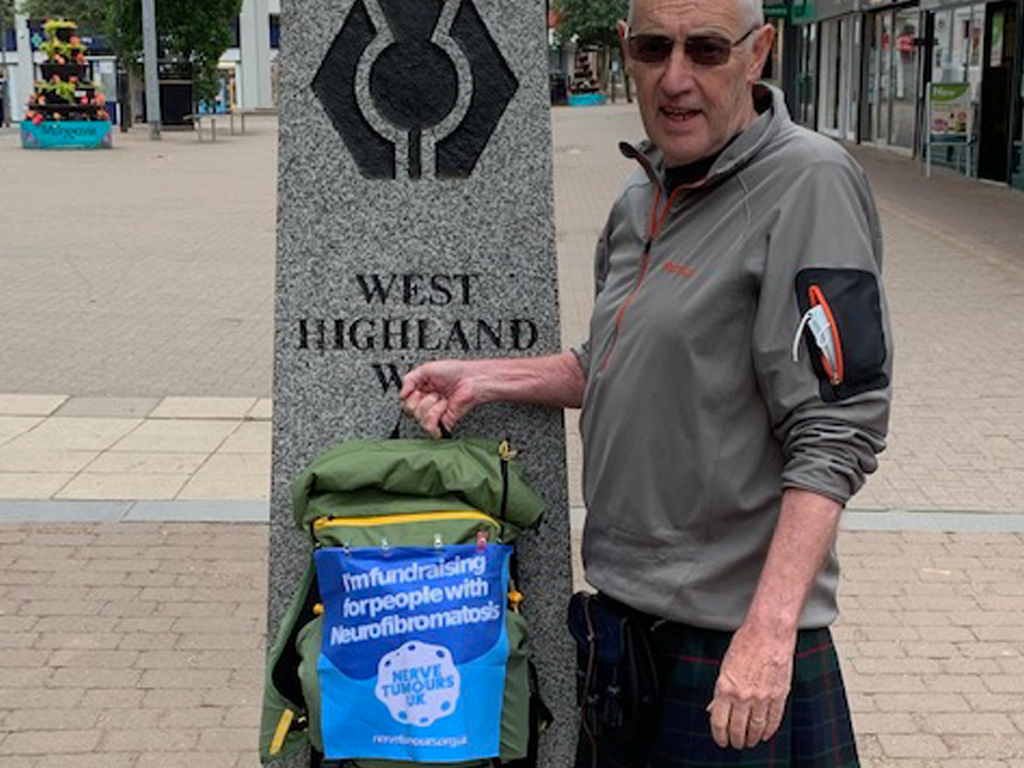 Day 2 - Trekking through the forest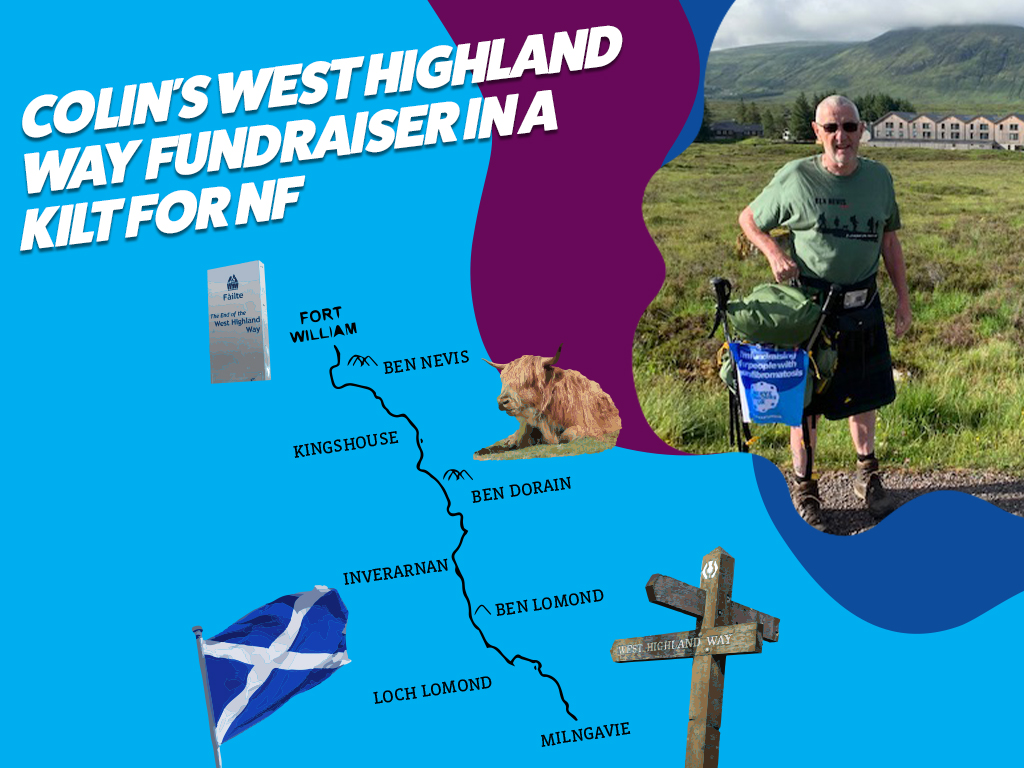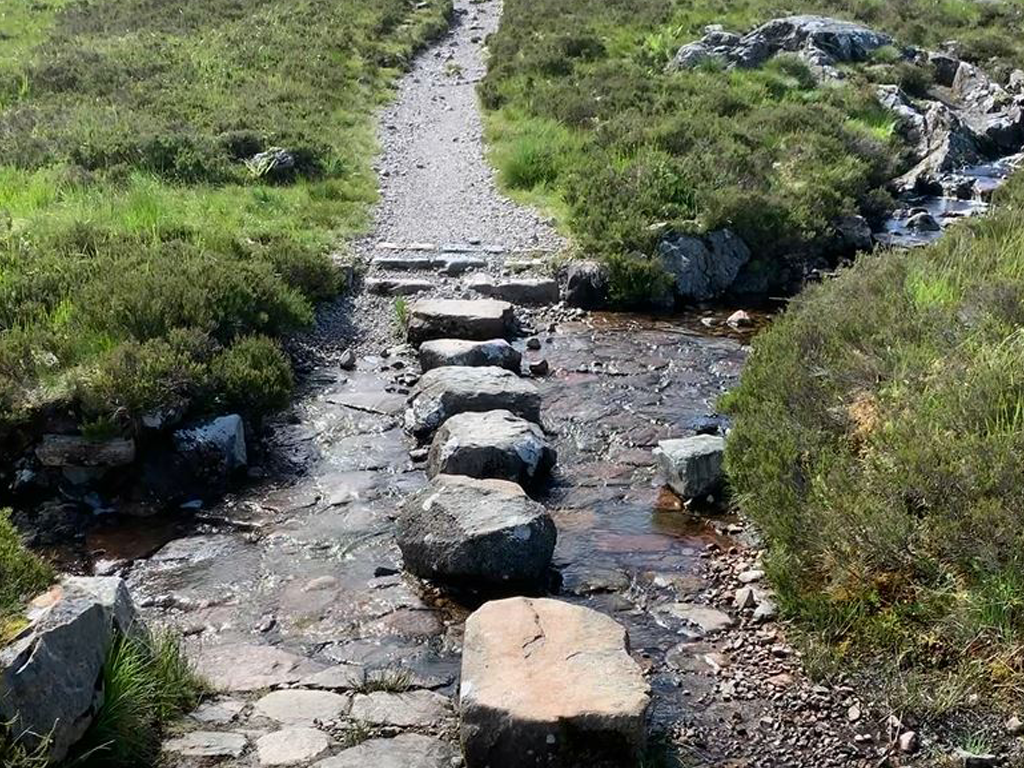 Day 4 - Taking in those beautiful highland views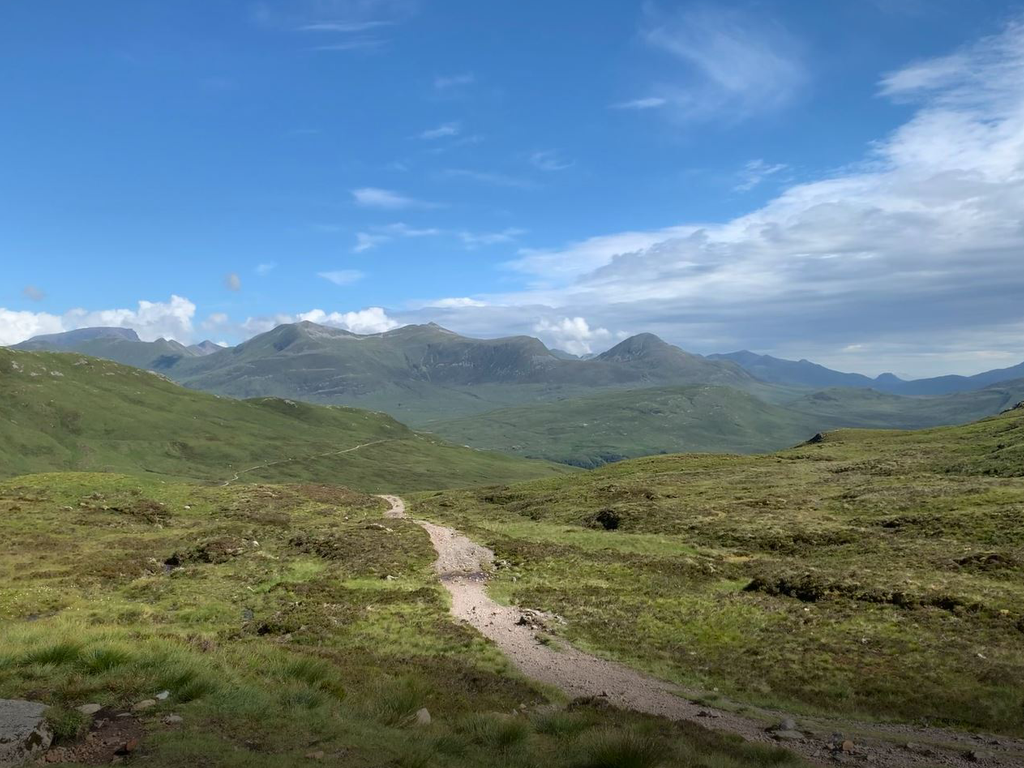 Day 5 – "Today was a rest day, only 10.4K", some rest that is!
Day 6 – Battling the heavy rain & strapping up his feet, completing 19.8k & finally resting in a train station turned bunkhouse!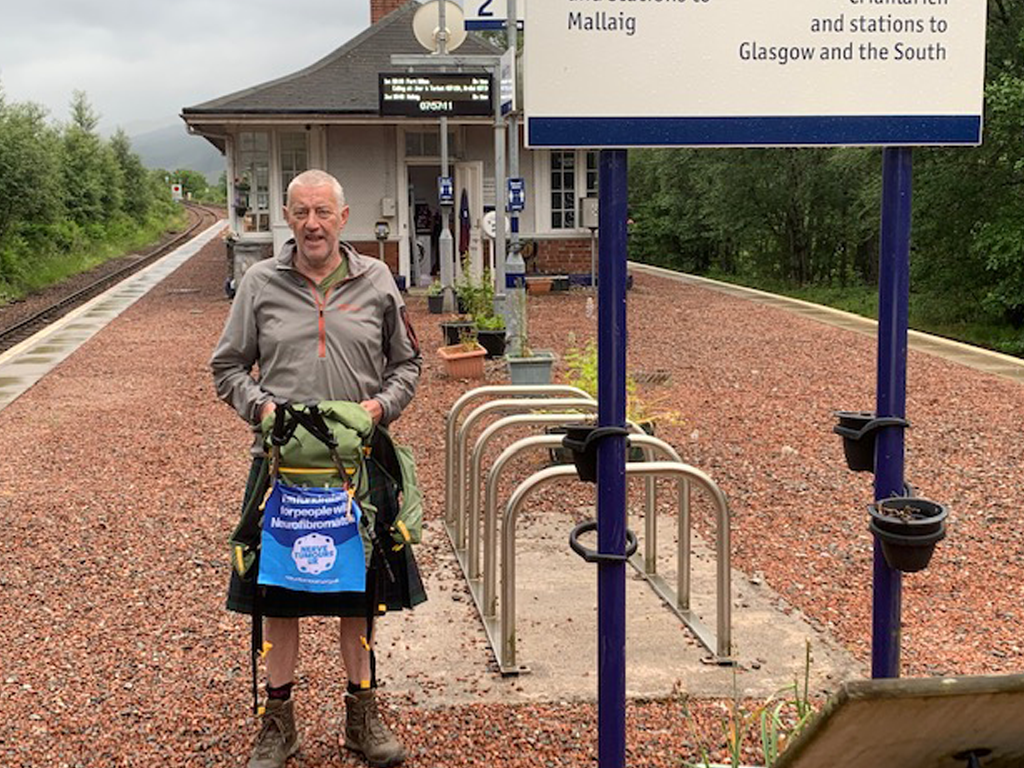 Day 7 – The penultimate day, climbing the Devils Staircase & completing 14.7k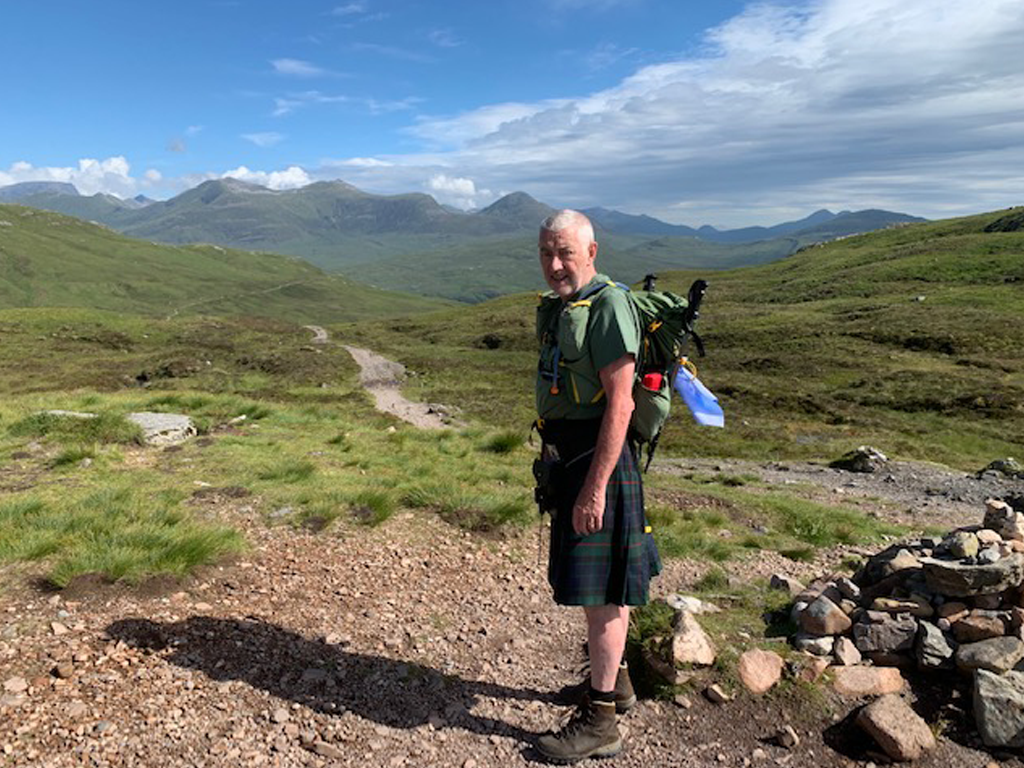 Day 8 – The final day, completing 24.9k & lucky to keep dry (although it was very hot)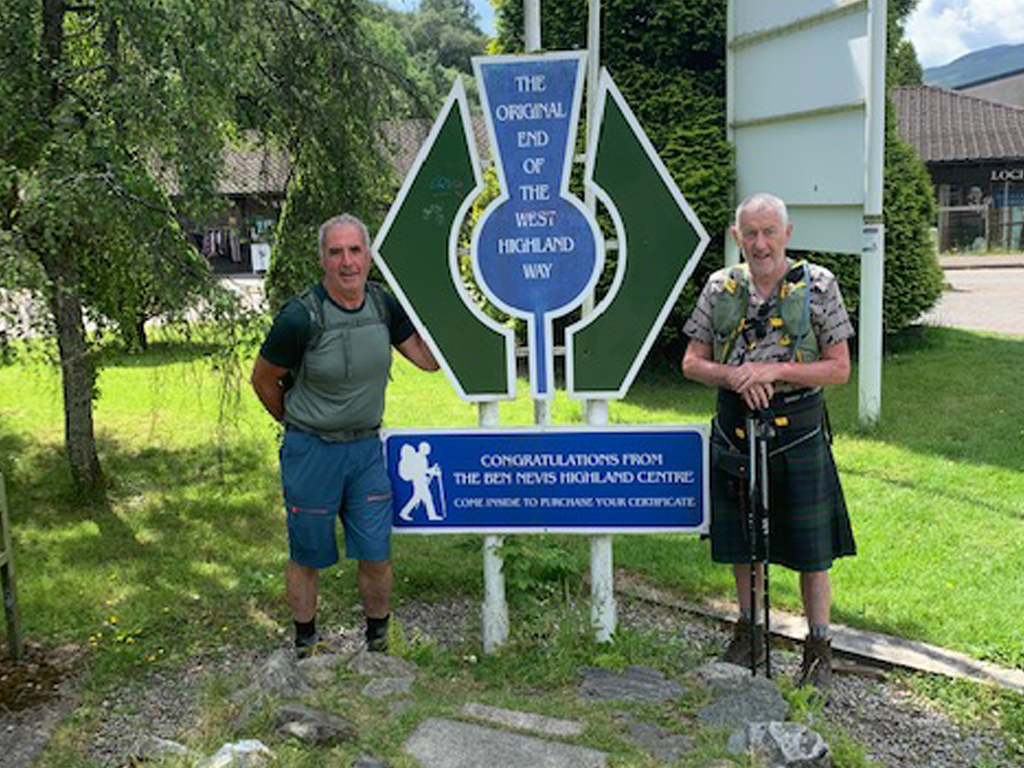 Well done, Colin, what an incredible achievement! Your efforts have gone a long way to help raise funds and awareness for our NF community, thank you.
"I'd like to thank Roger Dunford a friend who enjoyed the many ups and downs of this walk with me, Mick Cain of Surrey Trail and Run for getting my heart pumping and my lungs bursting on the many training walks and everyone who supported me on the way. "
– Colin