Christmas Message from the NTUK Team
14 December 2022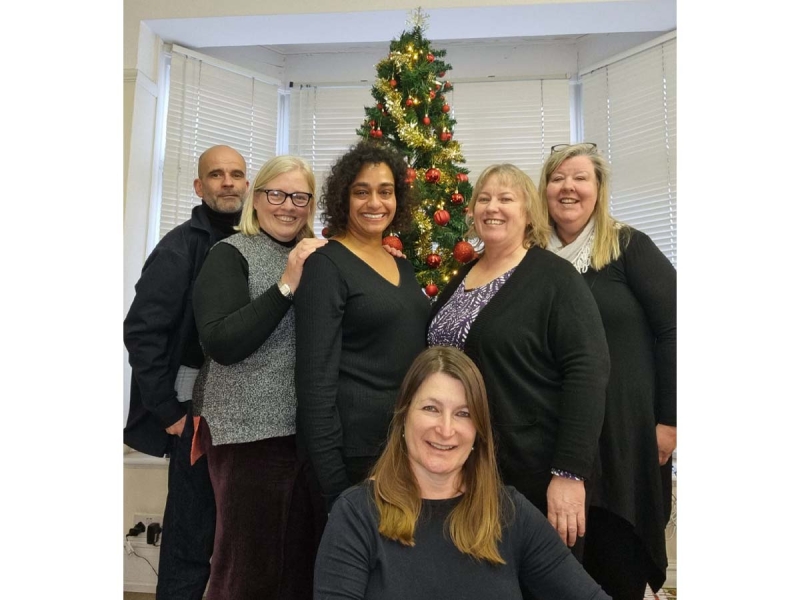 Dear Friends & Supporters,
I hope you are all keeping well and have found many ways in which to keep warm this festive period!
This last year, the 40th Anniversary of the charity being founded, has gone by so quickly. It has been wonderful to be out and about at events again, and it has been lovely to meet with so many of you at the London Marathon, the London-Essex bike ride, and at the numerous comedy events that the team have organised to celebrate the milestone.
It has been another milestone year, for another reason, as it is the very first time that the charity has been in a position to launch a nationwide advertising campaign to raise awareness of Neurofibromatosis and to showcase the support that our wonderful team of Specialist Nurses & Advisors give throughout the UK.
I know that not all regions have a regionally based nurse, but we are working on that, and hope to announce a couple more additions to the team over the next year. I do find it very frustrating that these posts are not filled as quickly as I would like to see, but with so many key players in the process, things can sometimes get delayed. As I have always said, as a charity, we strongly believe that regional nurses are so vitally important for the community, and we actively continue to fundraise for more posts, each and every day.
These regional services cost a great deal of money and so once again, a huge thank you goes out to all of our fundraisers and donors. We could not achieve our targets to support the community without your help.
Please remember that we are here to help you. No question is ever insignificant. Due to demand and the huge number of increased calls to the helpline, we have expanded the service to three days per week, and there is also a new section on the website for helpful information and contacts during this very stressful climate.
On behalf of the Trustees, the Specialist Nurses & Advisors, and the head office team here at Nerve Tumours UK, may I take this opportunity to wish you all a "Very Happy Christmas" and let's hope for a wonderful 2023.
Thank you so much, for all the fantastic support you have given to the charity over the past year.
With my very best wishes,
Karen