Best Film Nomination "Shine A Light on Neurofibromatosis" PM Society Digital Awards
08 September 2020

Our movie Shine A Light on Neurofibromatosis has been a finalist in the best film category at the Pharmaceutical Marketing Society Digital awards, highlighting the importance of raising awareness for those affected with Neurofibromatosis and the aim of Nerve Tumours UK to make their every day better. We congratulate a worthy winner in the category " Go Make Memories" by Niemann Pick UK (NPUK).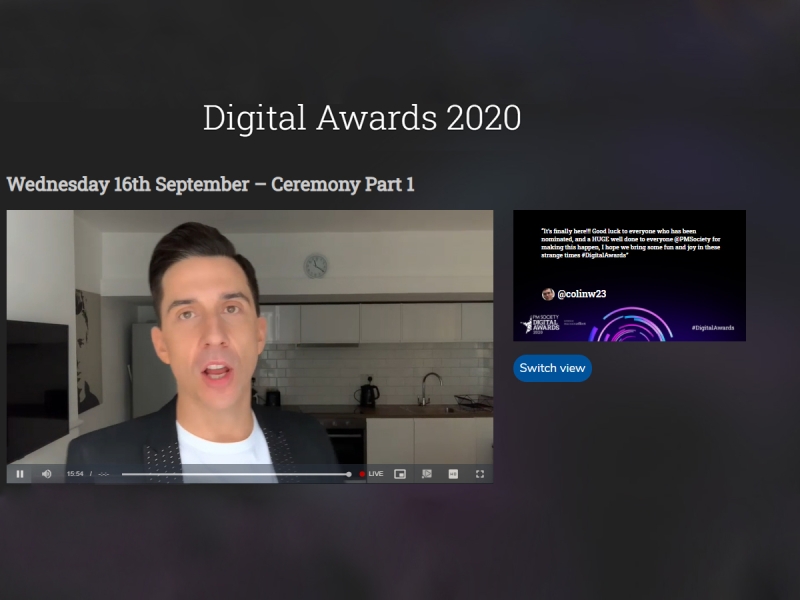 2020 marks the 11th year of the PM Society Digital Awards where the society recognises the best in digital creativity, innovation and effectiveness from across the healthcare industry, highlighting the best programmes, tools and campaigns across a broad range of digital activities.
A big thank you to the Society for recognising our work and to Emily Owen and the Burbridge Family, for sharing their stories in support to the whole NF community.
The Digital Awards continue online with two webinars featuring winning work and discussion with a panel of judges on
1st October, 4pm – Winners' Webinar 1
6th October, 4pm – Winners' Webinar 2
Fingers crossed that we are one of the winners and will be able to raise more awareness for those affected with Neurofibromatosis.
The PM Society is a not-for-profit organisation that believes excellent healthcare communications leads to better outcomes for patients.
The PM Society has the following purpose:
Supporting organisations and people in healthcare
Recognising excellence and promoting best practice
Providing education and development
The PM Society was established over 40 years ago to serve the needs of the pharmaceutical industry and its service agencies. It currently has over 230 companies as members, including pharma and biotech companies on the industry side and PR, Advertising, Medical Communications, Digital and many other kinds of service companies on the agency side as well as charities.