05 June 2019
If you want to follow James' route and meet and great him on the way - here is his schedule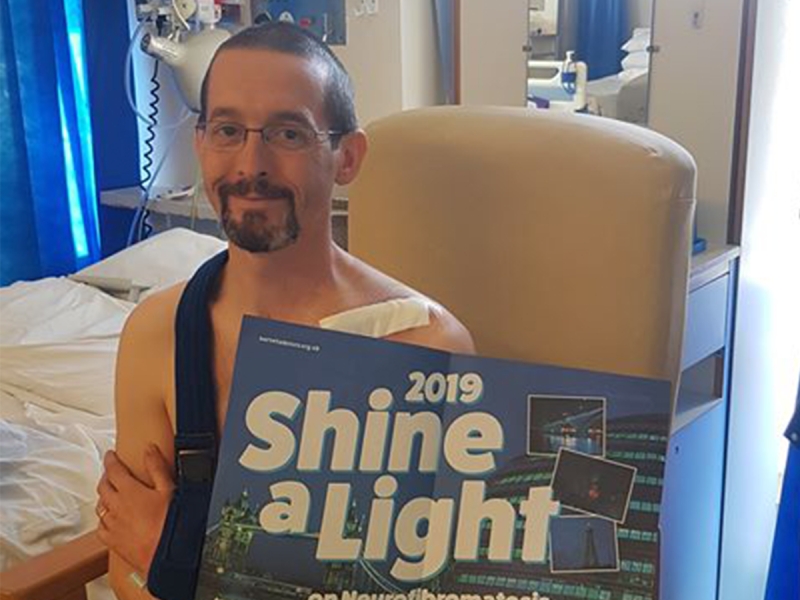 A Gamble Across Britain
James Gamble will be cycling the length of the country this September – the 980 miles from Land's End to John O'Groats. Here he explains what is driving him.
Our daughter Lily was diagnosed with NF1 at the age of 3 (she is now 9). Like any parent, you want to take any pain away from your children, but because we couldn't do that directly, my wife Melanie and I have focused on fundraising for Nerve Tumours UK. The charity has been a tremendous support for Lily and our family, and the funds we raise allow their work for the NF community to continue and grow.
I have run the London Marathon and cycled RideLondon three times, while my life Melanie has abseiled down the Spinnaker Tower in Portsmouth, and competed in the 100km Race to the Stones. Having done all that, I felt I needed to up the game, and this 980-mile ride certainly does that! We have received tremendous support. I'm a Store Manager for Marks and Spencer, and the 30 stores in our region have really got behind supporting me on the ride. Already they've raised a remarkable amount for the charity.
My training had been going really well, but unfortunately, I had an accident on a training ride which has put me out of action for a few weeks. I'm staying positive, and I'm absolutely determined to be ready for the ride.
Nerve Tumours UK is a great cause, and we've made some amazing friends among other families and members of the nerve tumours community. The chance to help Lily and other sufferers keeps you focused and motivated.
To support James on his ride, go to: uk.virginmoneygiving.com/JamesGamble