Skydive
Event Date:
Throughout The Year
Event Location:
UK
Registration:
£70
Fundraising Target:
£395
Ever wanted to jump out of a plane and feel like you can fly? For the adventurous, the curious, and those not afraid to face their fears, skydiving and parachuting are the ultimate adrenaline experiences, guaranteed to create serious thrills.
Even better, you can raise awareness and support the Nerve Tumours UK community, keeping that feelgood factor and buzz going for a long time to come.
Do you want to Skydive for Nerve Tumours UK?
We can help you find your ideal skydiving experience - with locations all over the UK, there's bound to be one nearby, for you to take fundraising to a new level.
Ask for a blue parachute, the colour of NF - why not take the jump during May, World NF Awareness Month?
Get a free NTUK T-Shirt, fundraising support and social media exposure (optional).
Nicole, who has NF1, completed a tandem skydive - check out the photos and video of her amazing experience
"There is no better feeling - than the feeling of falling through the sky and seeing amazing views!"
– Nicole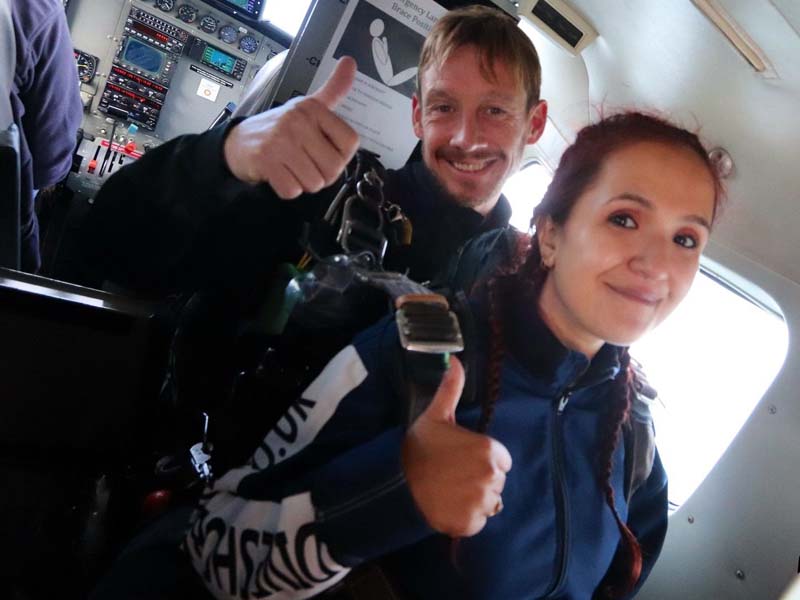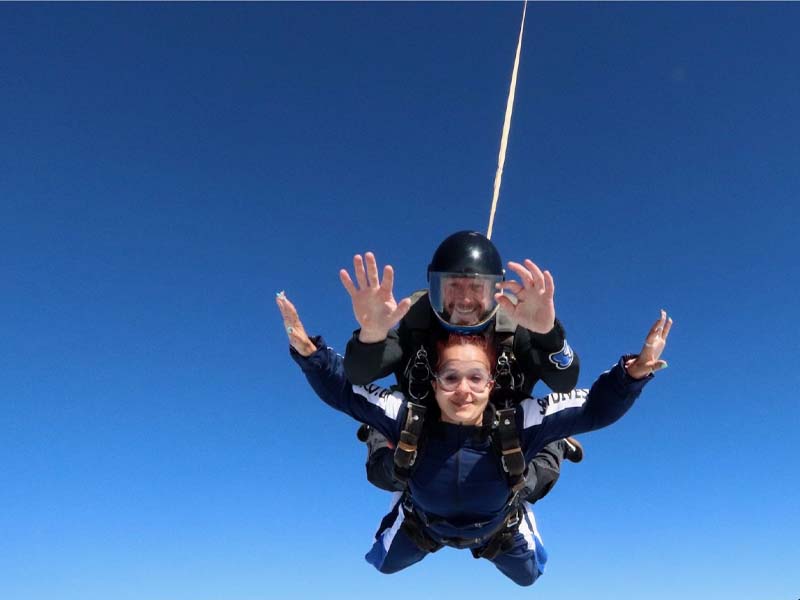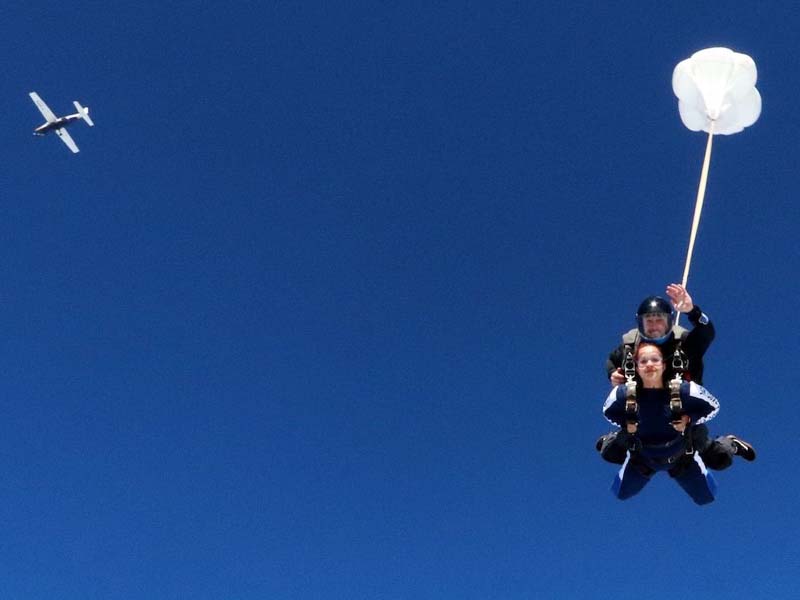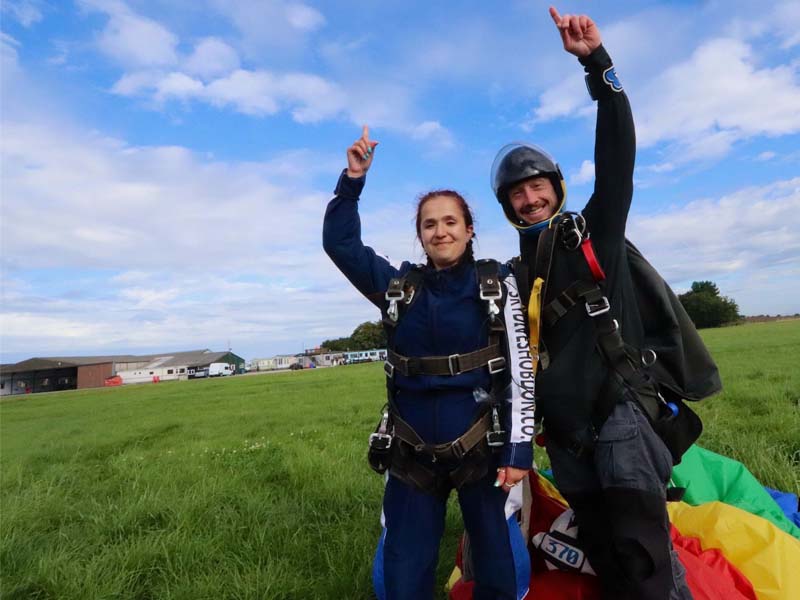 Do you want to talk to our fundraising team?
If you have any questions, please get in touch with us. Email fundraising@nervetumours.org.uk or call 0208 439 1234 and ask for Challenge Events Fundraising.
Looking for a challenge?
Filter Challenges