TSL's Charity of the Year
08 September 2023
Thanks to Topek Southern Ltd for making us their Charity of the Year.
Follow in their footsteps and consider us as your Charity of the Year for 2024. For further information, please contact fundraising@nervetumours.org.uk.
Read how they supported the NF Community and Evie throughout 2023.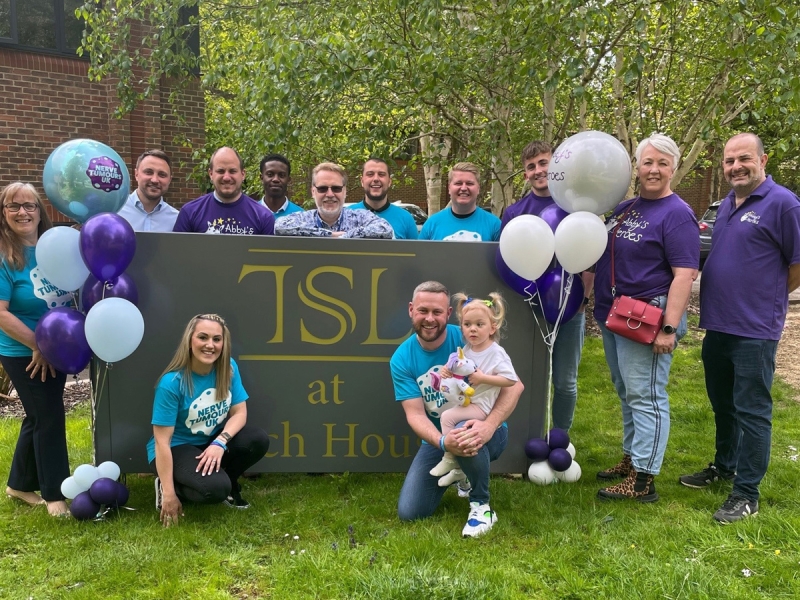 Topek Southern Limited, a building envelope construction specialist, chose Nerve Tumours UK as their joint charity partner for 2023, in support of their Technical Director, Dan, whose 2-year-old daughter, Evie, received an NF1 diagnosis in 2022.
The TSL team are endeavouring to raise awareness of NF1, whilst at the same time raising funds for Nerve Tumours UK, which will be used to support the regional services in Hampshire, Wiltshire, Dorset and the Isle of Wight. NTUK Specialist NF Nurse, Tracey, is supporting Dan, his wife Rachel, and their daughter Evie.

The company kickstarted their fundraising campaign on May 15, ahead of World Neurofibromatosis Awareness Day, with an internal launch, at which they invited Tracey to join them. Tracey informed the team about NF1 and how NTUK's work supports people living with NF and their families. They were joined by Dan's wife, Rachel, and the guest of honour, Evie.
The team has a series of events planned, to support their mission, including running the Yorkshire Marathon. They have already completed a few of their listed challenge events, including the Great South Run, Three Peaks Challenge and RideLondon-Essex 100 mile cycle ride.
Team TSL completed the Three Peaks Challenge to support Nerve Tumours UK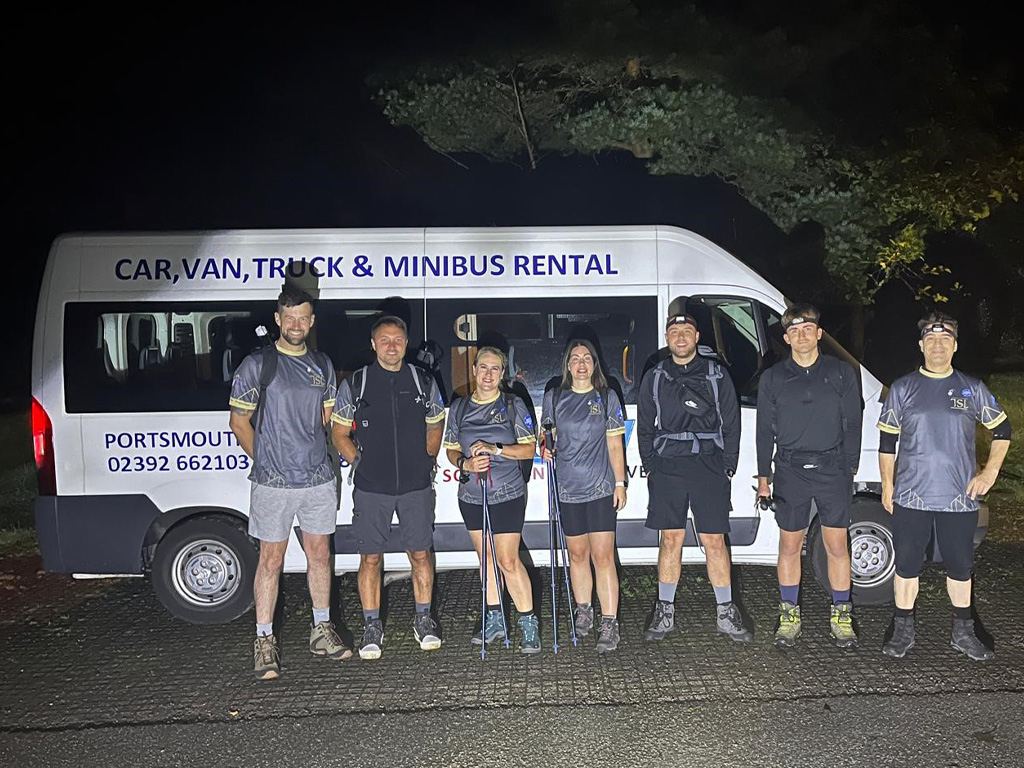 The team made the incredible effort to complete...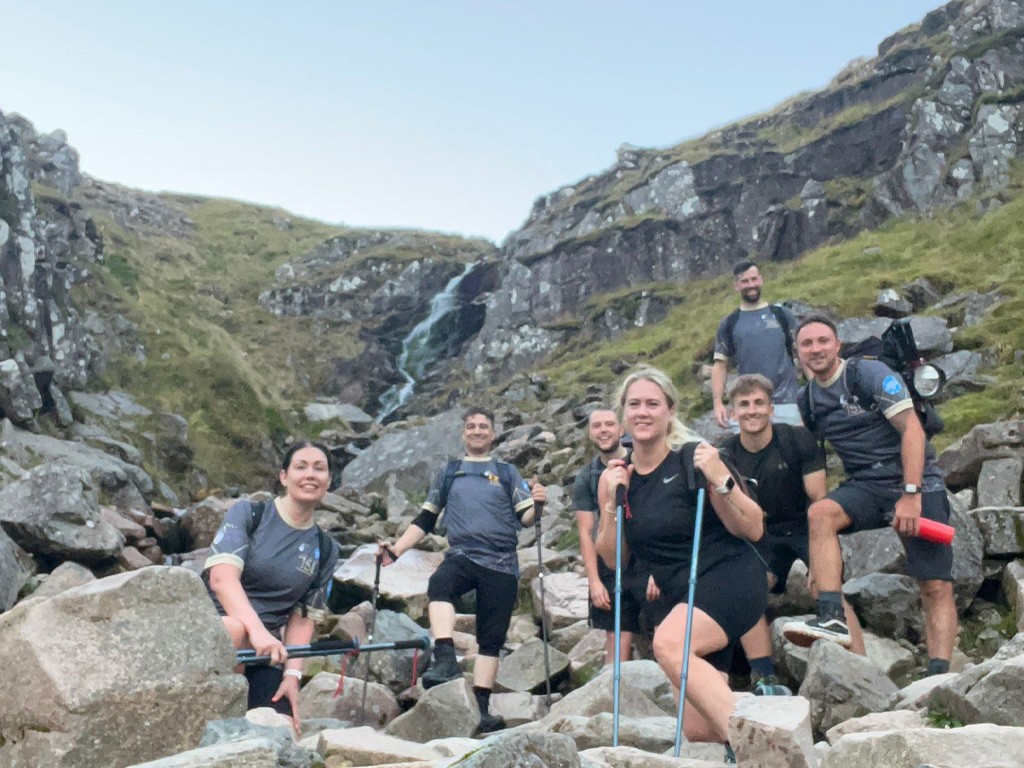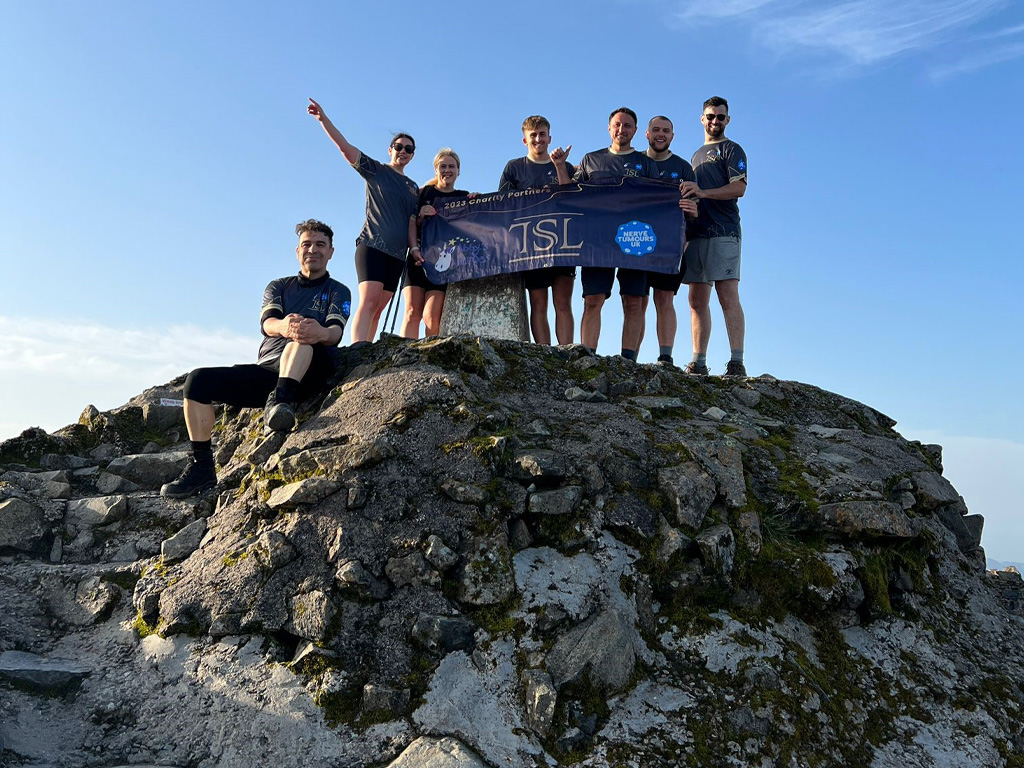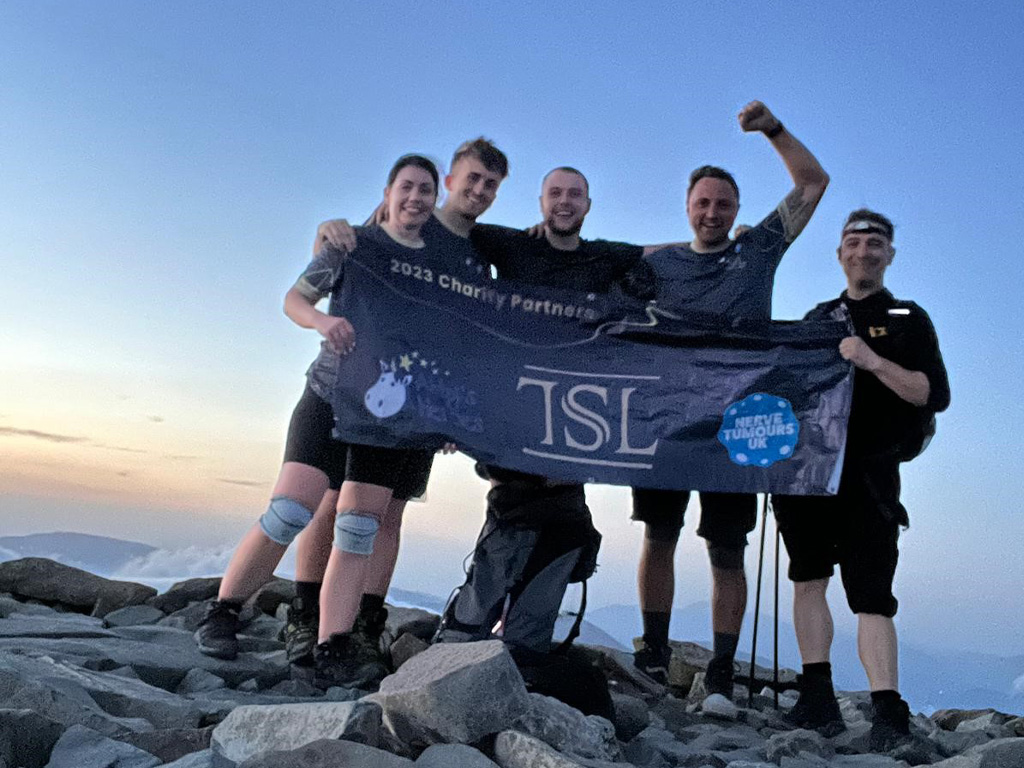 and 1,085m of Snowdon, which is a total of 23 miles.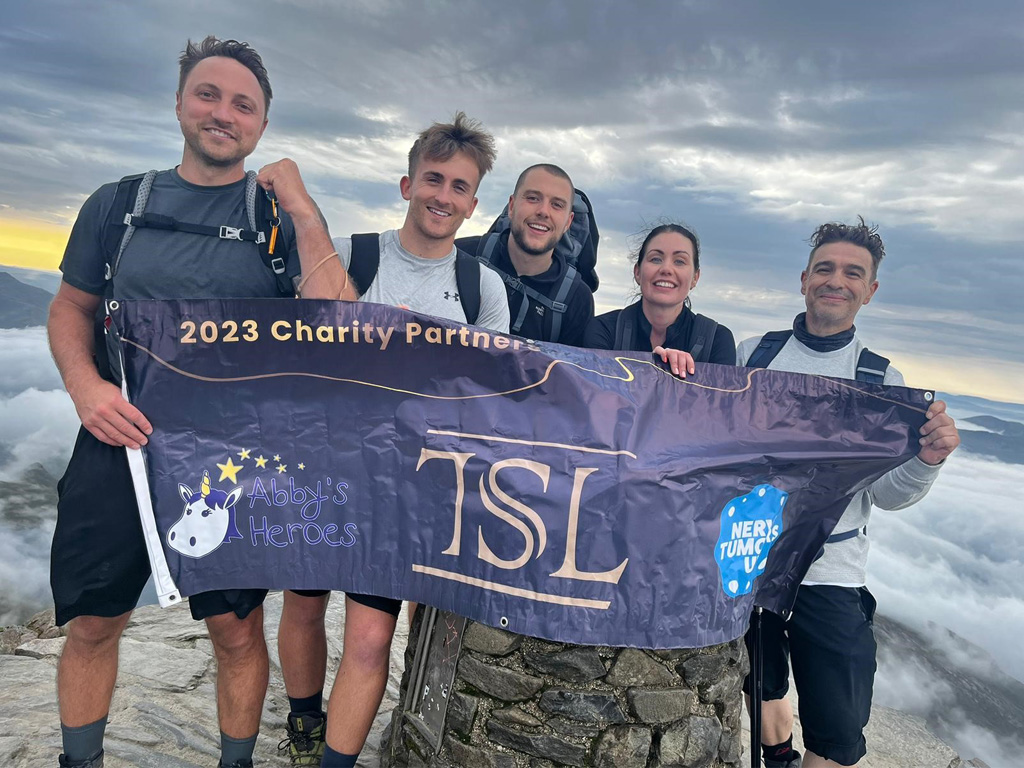 They reached the summit of the final mountain, Snowdon, just in time for sunrise and witnessed some breath-taking views.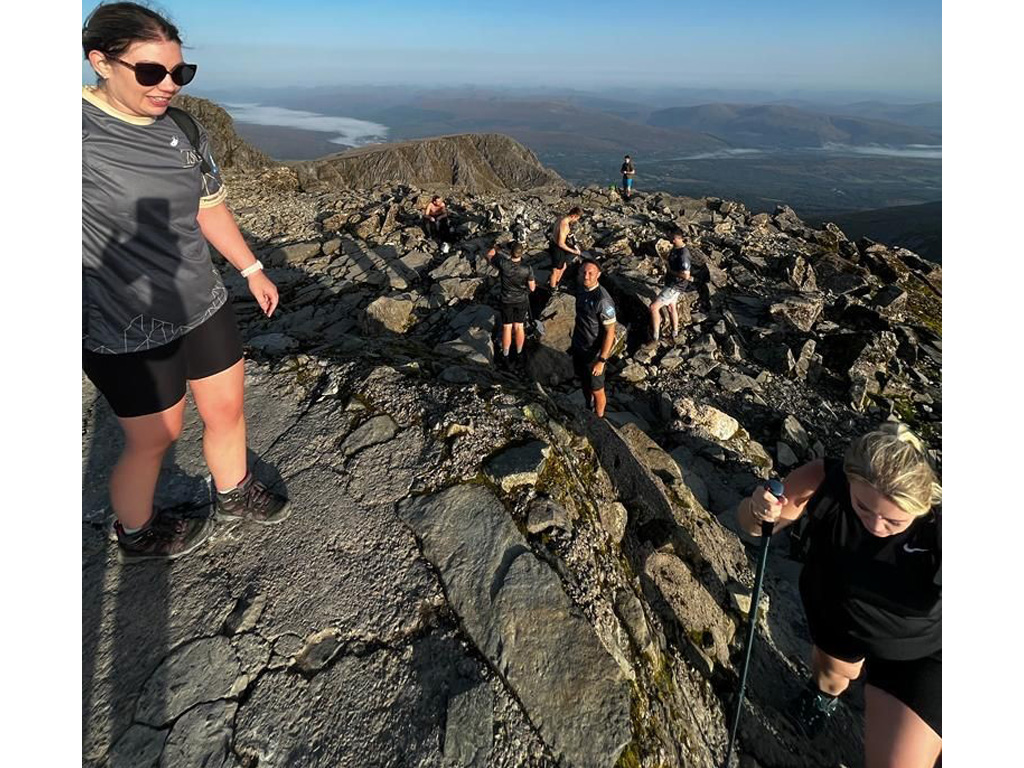 TSL team at the Great South Run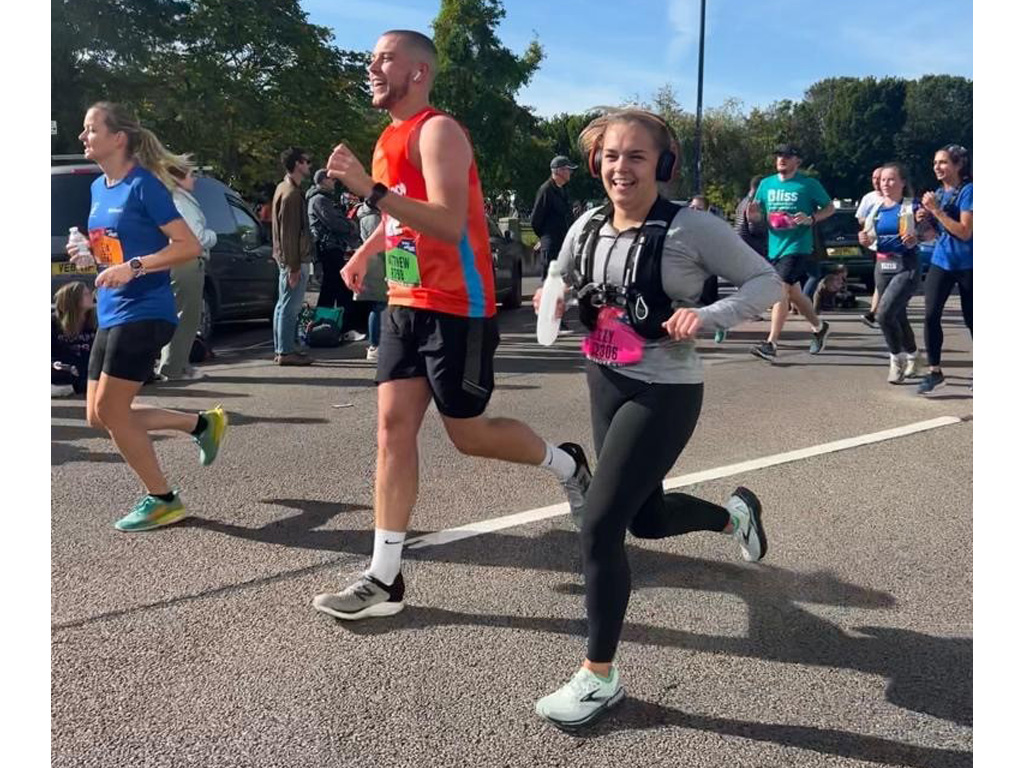 We were SO lucky with the weather, cold but lovely and sunny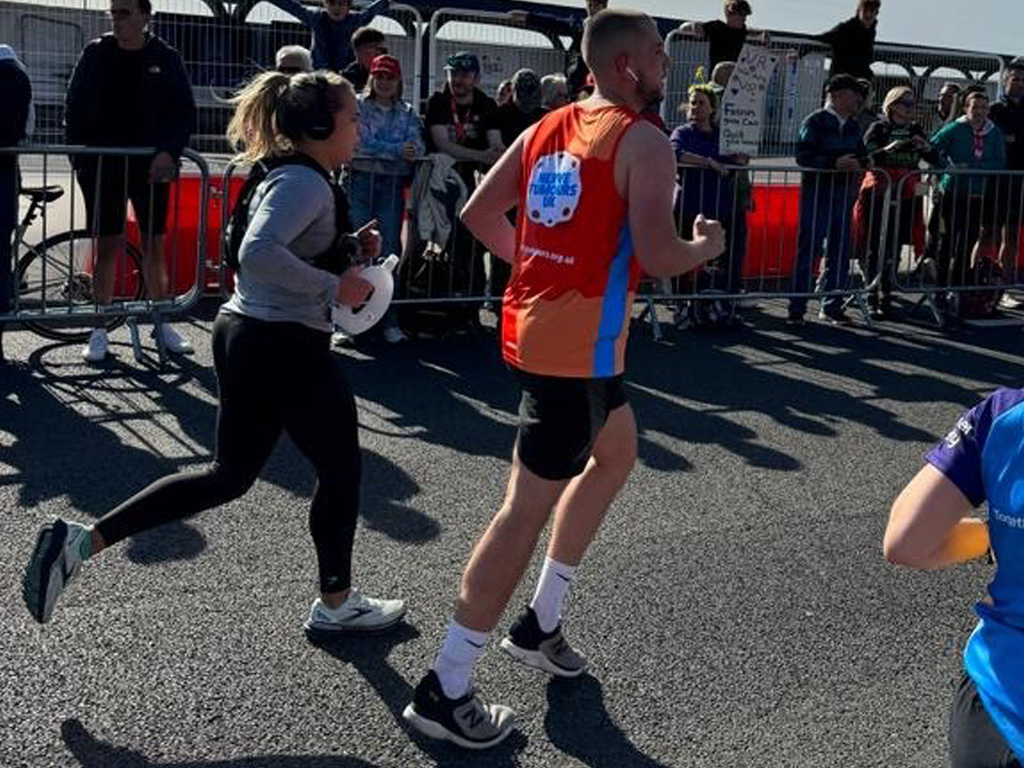 All well – we all finished near enough at the times we hoped for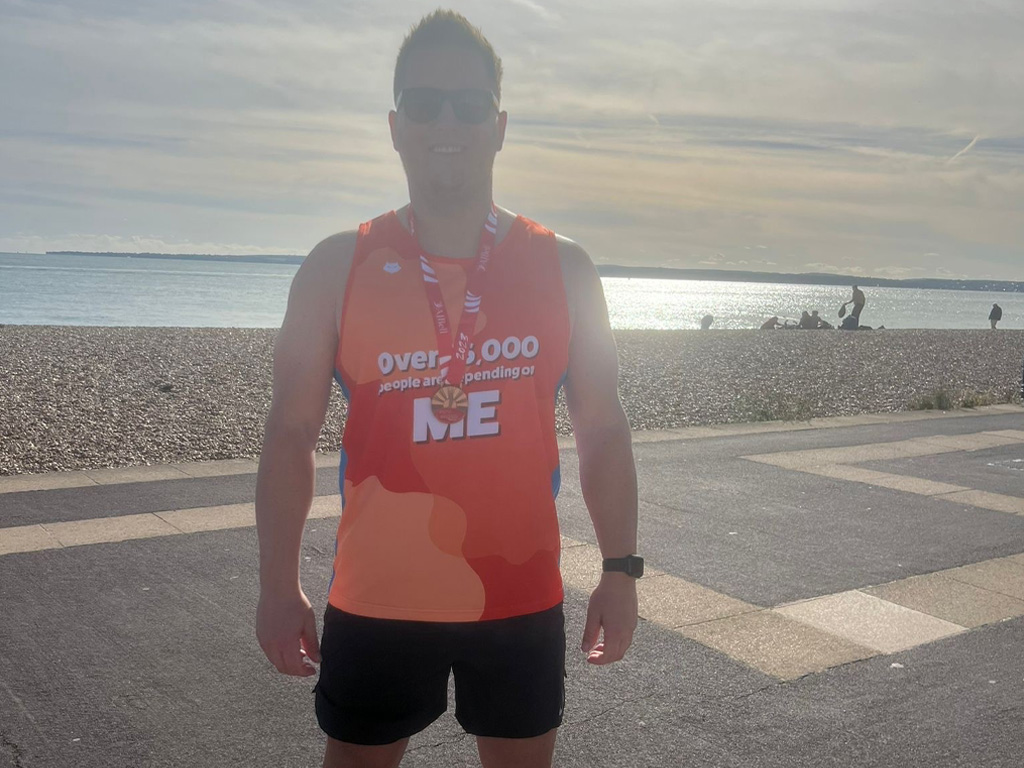 "On the Three Peaks Challenge: It was definitely a trip to remember. Our knees ached and we were shattered, but we did it, and saw some incredible views. We survived some curve balls too, a few injuries, a wrong turn, and a couple smashed wing mirrors on the minibus, but we made some amazing memories."
– Team Captain and Commercial Director Connor Hounsell
Follow in TSL's footsteps and consider us as your Charity of the Year.
Meet Evie
Evie was diagnosed with NF1 in November 2022, shortly after her second birthday, after her café au lait spots were noticed by chance. Evie's optic nerves are affected by tumours which has significantly impacted her eyesight. She is currently undergoing chemotherapy to stunt the growth of the tumours to protect her eyesight from further deterioration.
Evie has always been so energetic and is such a character. Luckily, the type of chemo that she is on is a non-aggressive form and she continues to be her charismatic, happy self
Now 2 and a half, she has taken the treatment in her stride, proudly calling her chemotherapy line her 'magic button'.
Evie was referred to Tracey, via Southampton General Hospital following her diagnosis, to benefit from specialist care. Dan says: "At first, Tracey educated Rachel and I on NF1 as we had never heard of it before. She offered an open forum for us to ask questions and properly understand Evie's diagnosis. She's been a great support to us all and she is the one constant in the middle of numerous hospital appointments and treatments. She met Evie for her first annual review and since then calls regularly to check on Evie, and to see how Rachel and I are doing. We're so grateful that we can contact her with questions as Evie grows."
In the future, Tracey will be a part of Evie's schooling by educating her teachers and care givers about NF1 so that they have the knowledge to support Evie and understand her needs.
Evie is now one treatment away for being a quarter of the way through her chemotherapy journey.
"She continues to tackle every round with infectious smiles, chatting to all the staff and patients on the ward at each visit."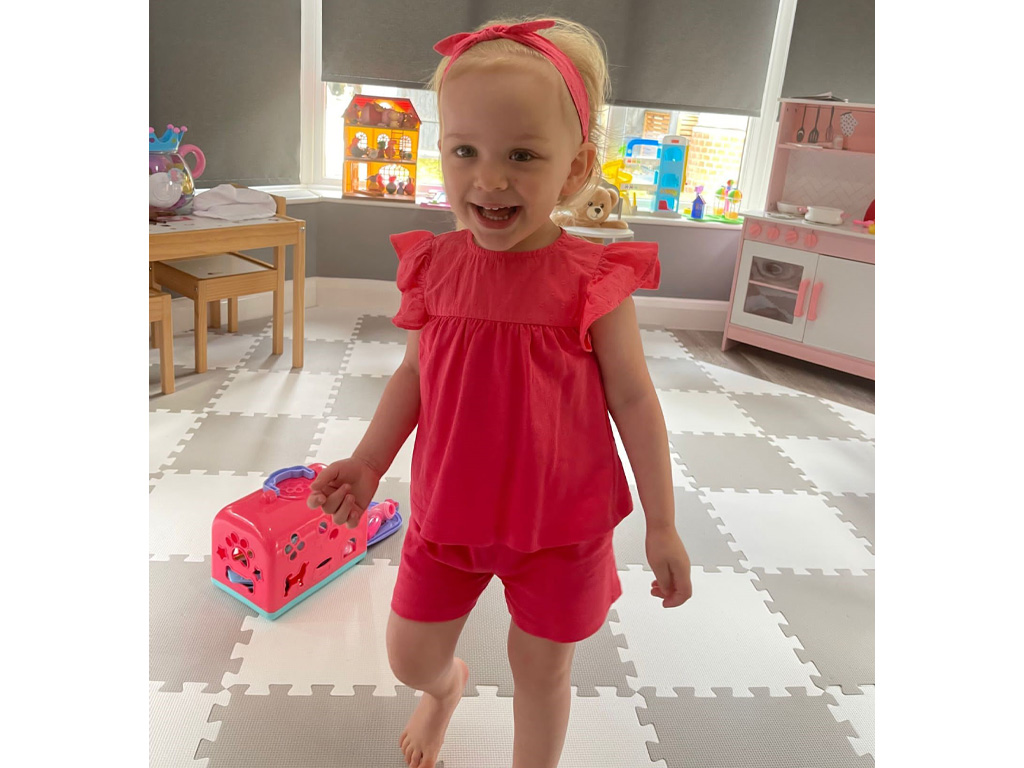 "We are awaiting her results of her MRI, which is her first since starting her chemotherapy, to see how treatment is going. She is very much looking forward to visiting Cinderella's castle in September when we take our family trip to Disney World."
Meet Tracey
We are exceedingly lucky to have a Specialist NF Nurse on the Nerve Tumours UK team with Tracey's background, knowledge and experience.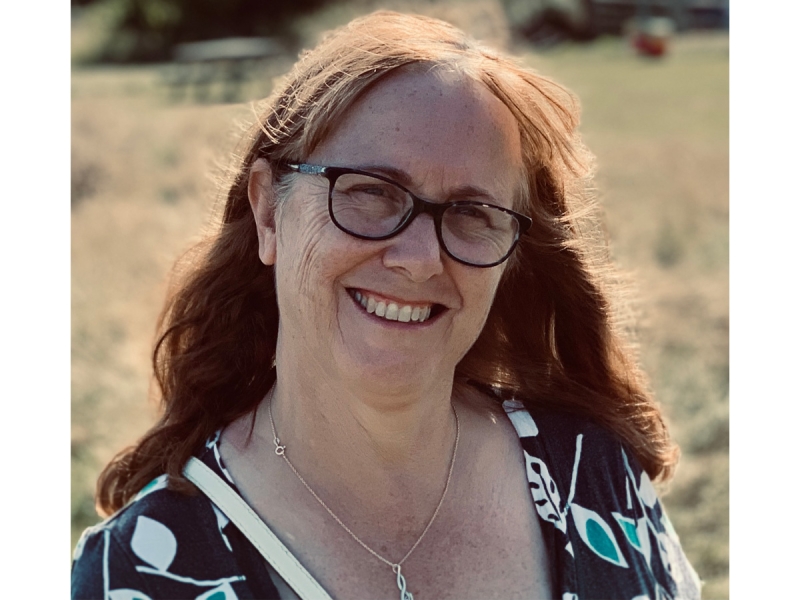 She initially trained as an Adult and Paediatric Nurse, and after many years in Paediatric Nursing, building up a wide and diverse range of experience, she then moved into Health Visiting, before moving into Child Development and Disability Services, initially as a Specialist Health Visitor and latterly as a Nurse Consultant.
Tracey then decided to change directions and moved into teaching nursing, and medical students before then moving again to work for the Department of Work and Pensions supporting and training staff on working with young people with disabilities.
During lockdown, amidst working from home, Tracey realised that she wanted to return to working with people, and luckily for the NF community, she joined the team, in a post jointly funded by NTUK and the Specialist NF2 Service. She is based in the Wessex Clinical Genetics Service at the Princess Anne Hospital in Southampton, and looks after approximately 1000 patients with NF1, NF2 and Schwannomatosis across her region, which encompasses Hampshire, Dorset, West Sussex (part), Wiltshire and the Isle of Wight.
Tracey is also Vice Chair of the Community Practitioners & Health Visitors Association and provides invaluable insight into working with one of our target audiences, as these healthcare professionals are sometimes the first point of contact for children with NF.