Shine a Light on Neurofibromatosis 2019 on big screens near you!
15 May 2019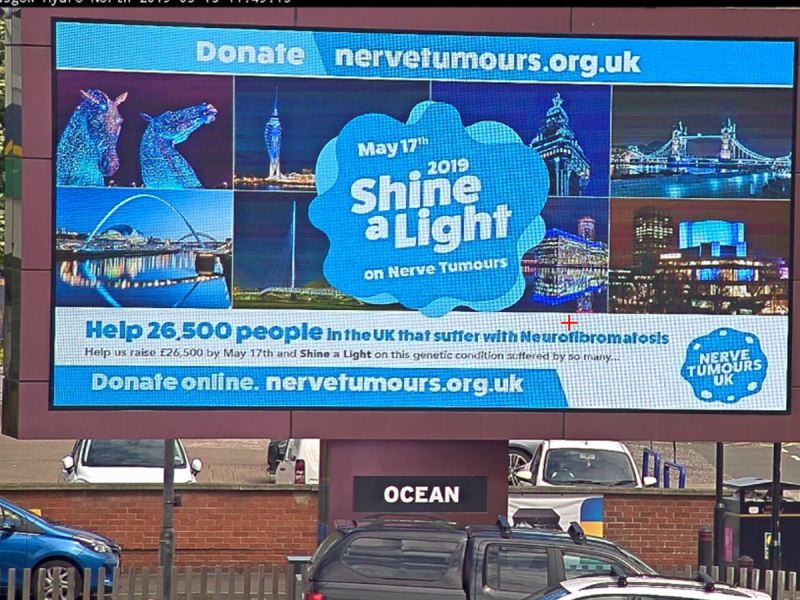 Ocean Outdoor provide use of 8 screens around the UK to help spread the "Shine a Light" Message.
World Neurofibromatosis Awareness Day, on Friday 17 May, will be marked by hundreds of buildings around the world being illuminated with blue light and the UK is playing a major role with 104 buildings (and counting) taking part. Sites such as the Blackpool Tower, the BBC Media City (Salford) and the National Theatre (London) will all go blue on the evening of Friday 17 May.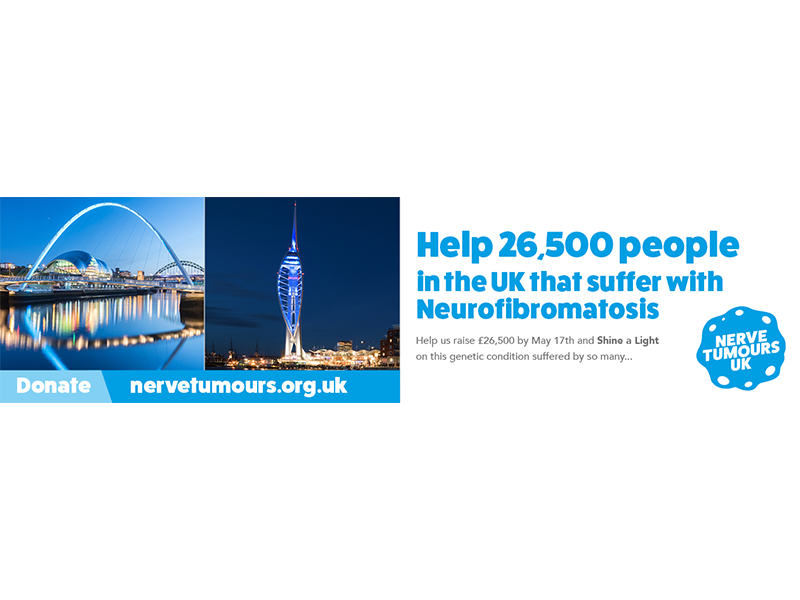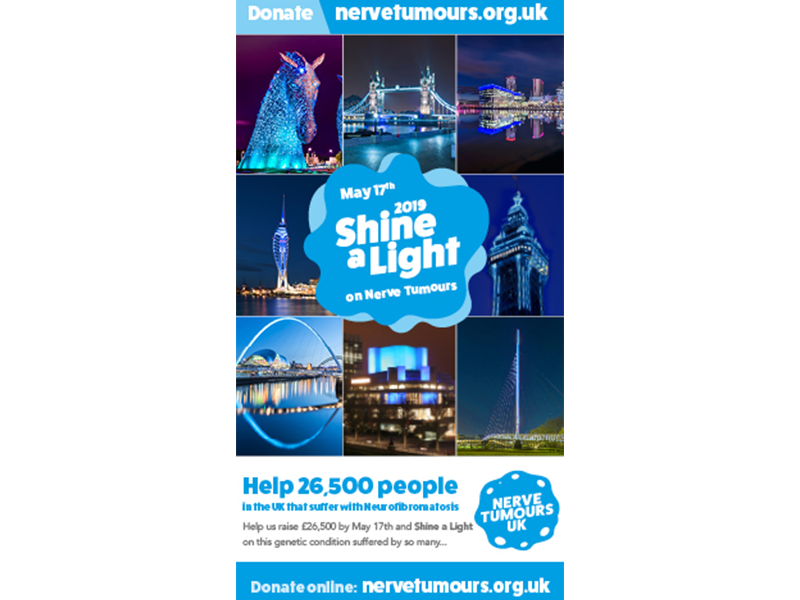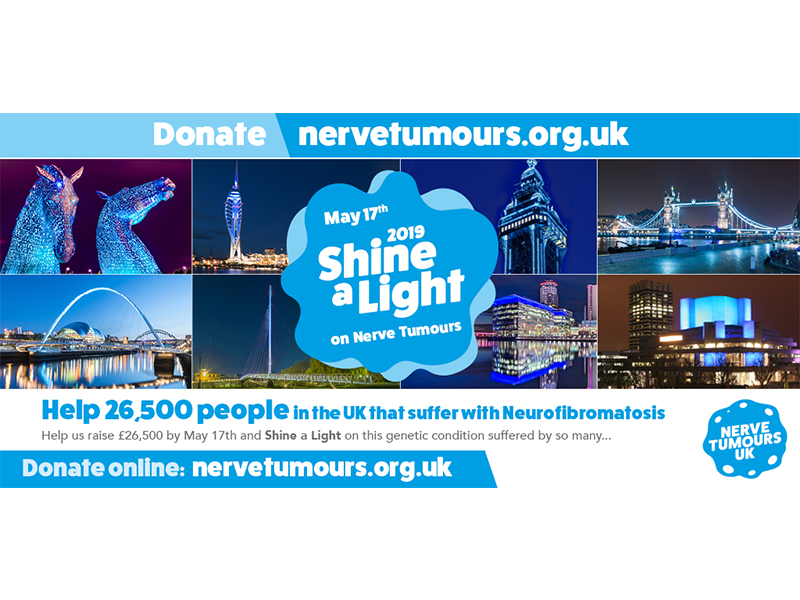 We would like to thank Ocean Outdoor who have kindly provided the use of screens around the UK to help promote our Shine a Light message. We would also like to thank Paper & Pixels for producing the artwork dislplayed on the big screens.
You can find screens in:
– Birmingham New Street
– St Enoch
– Edinburgh One
– Manchester One
– Eastern Motion
– Two Towers, Leeds
– Two Towers, Manchester
– Radisson Red, Glasgow
£26,500 for 26,500 people with nerve tumours UK check out our Just Giving page below: