09 September 2022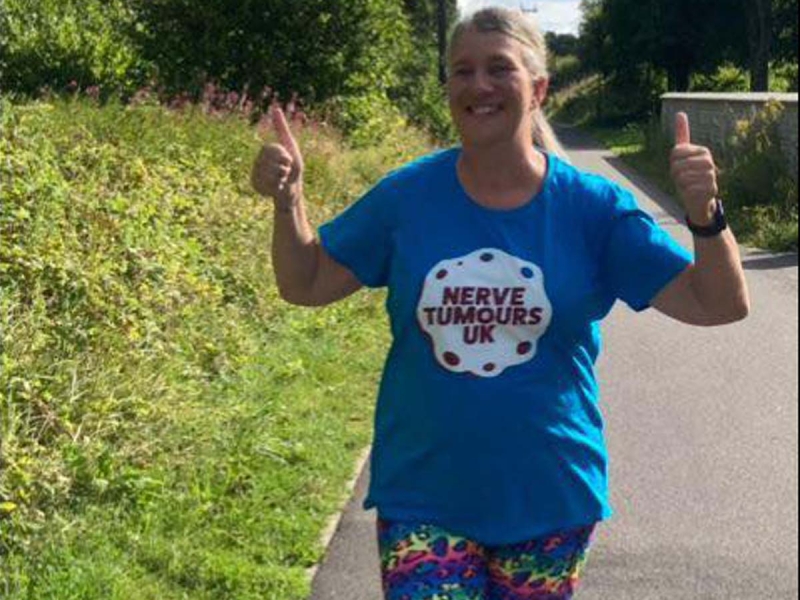 Hi, my name is Sam Gaden, I am the Specialist Neurofibromatosis Nurse covering Merseyside, and beyond, from Cumbria down to Wales, and some of you that live in the area might know me.
I qualified as a Learning Disability Nurse in 2001. Since then, I have been community-based, working with children and adults in many different specialities and since October 2017 with adults and children with NF1 and NF2. In addition to being an NF nurse, I am also an ASD Specialist practitioner at Alder Hey Hospital in Liverpool, assessing autism in children and young people.
This year I decided to run the 2022 London Marathon for NTUK. I have only been running a year, and have had quite a lot of health issues, so this is a big challenge for me, but I'm determined to do it!
So far, I have managed 3 half marathons, as part of my training. The second run I did was 10 miles, and this was the toughest challenge yet. On top of this, I tested positive for Covid by lunchtime that day (I thought that I had the most horrendous hay fever when running – obviously not), so I think I am somewhat behind schedule, but I'm sure I will get back to it.
I have now managed my first run since the diagnosis, so fingers crossed!!! I keep thinking if I completed 10 miles with Covid, I can do 26.2 without it, reaching my goal in mileage and raising awareness for those affected by Neurofibromatosis, a cause close to my heart, as I have met so many of you since working for NTUK.