Resources Survey: Initial Diagnosis 2023
15 August 2023
An initial diagnosis of a life-long medical condition, raises many questions and concerns.
As part of our constant review of our services, we circulated a survey in World NF Month, May 2023 asking what you have found, or you would have found helpful, immediately after your initial diagnosis.
We are grateful for the many responses received from both patients and carers which has given us a clear indication of what we need to provide in a new 'Initial Diagnosis Information Pack'.
If you can think of anything useful that you would like to add to the following, please let us know by emailing info@nervetumours.org.uk.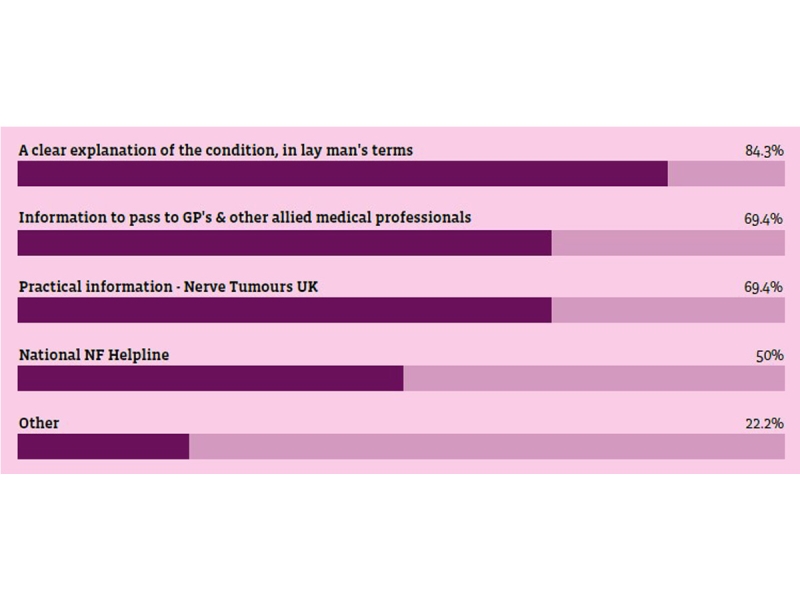 Here at Nerve Tumours UK, we have qualified medical professionals on hand to help with all your questions and concerns, medical or otherwise. Work will start on the project over the coming weeks and will be available both digitally and in hard copy. This will guide you from an initial diagnosis and onwards into life long support.
It will also signpost you to allied specialist support services, so ensuring you receive the best possible, and most appropriate, support and care.