Celtic Crossing NTUK fundraiser
26 June 2023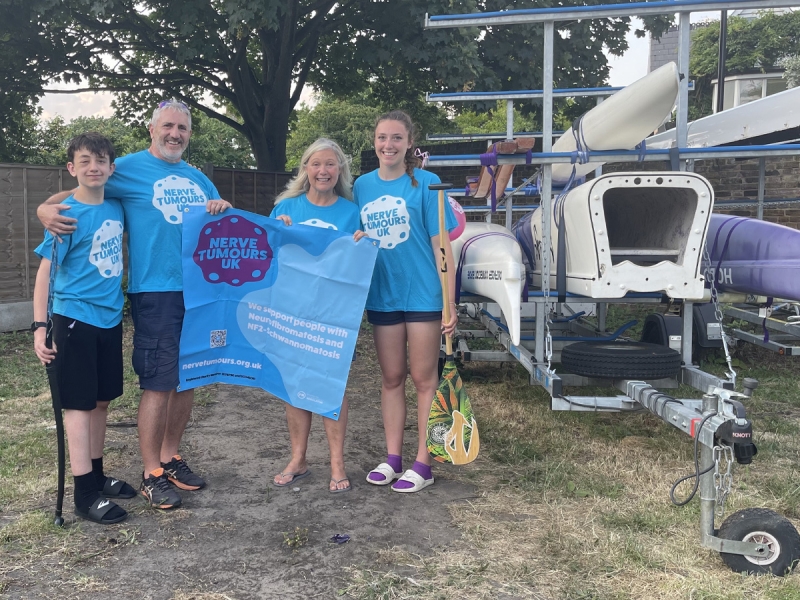 On Wednesday 28 June, a team of 8 paddled 55km across open ocean in an Outrigger Canoe, from the Isles of Scilly to Sennen Cove in Cornwall.
The crew: Paul Aubery, Tim Whyte, Roger Clegg, Boris Mavra, Steve Palmier, Phil Fanthome, Helen Ruud, Glenn Eldridge
The Celtic Crossing team started training in 2021 for this NTUK fundraiser, with the aim of helping to fund a Specialist NF Nurse in the South West.
Currently, there is a caseload of more than 600 patients in Devon and Cornwall diagnosed with NF. When an NF patient is seen by an NF Specialist, it has been found that a network of at least 8 additional people including parents, siblings, teachers, employers and medics will benefit from their expertise. More than 5,000 individuals have been educated and helped via the NF Specialist Advisor based in Plymouth. Without your support, this service would not be available to individuals and families in Devon & Cornwall.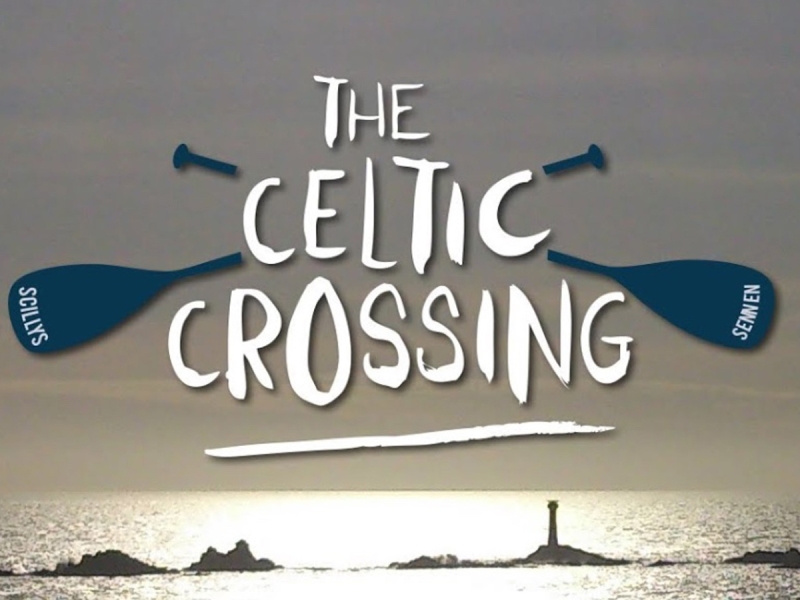 They trained at OCUK Outrigger Canoe Club in Chiswick, London on the River Thames and on the open ocean in Carbis Bay with Ocean Sports. After a series of aborted attempts during 2022, the team were hopeful the weather window would be favourable for them to successfully complete the challenge and raise much needed funding for Nerve Tumours UK.
We tracked their progress by following the support boat TANGO WAVEHUNTER via www.marinevesseltraffic.com
The Celtic Crossing is on!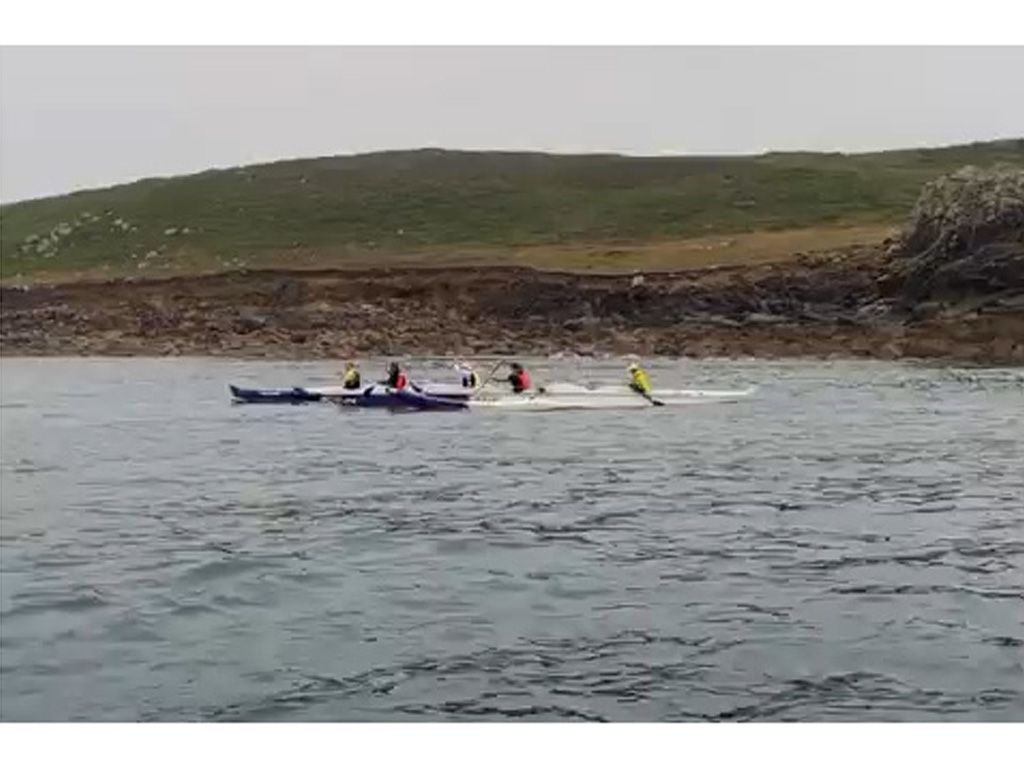 closely followed by support boat Tango Wavehunter and a dolphin for extra morale support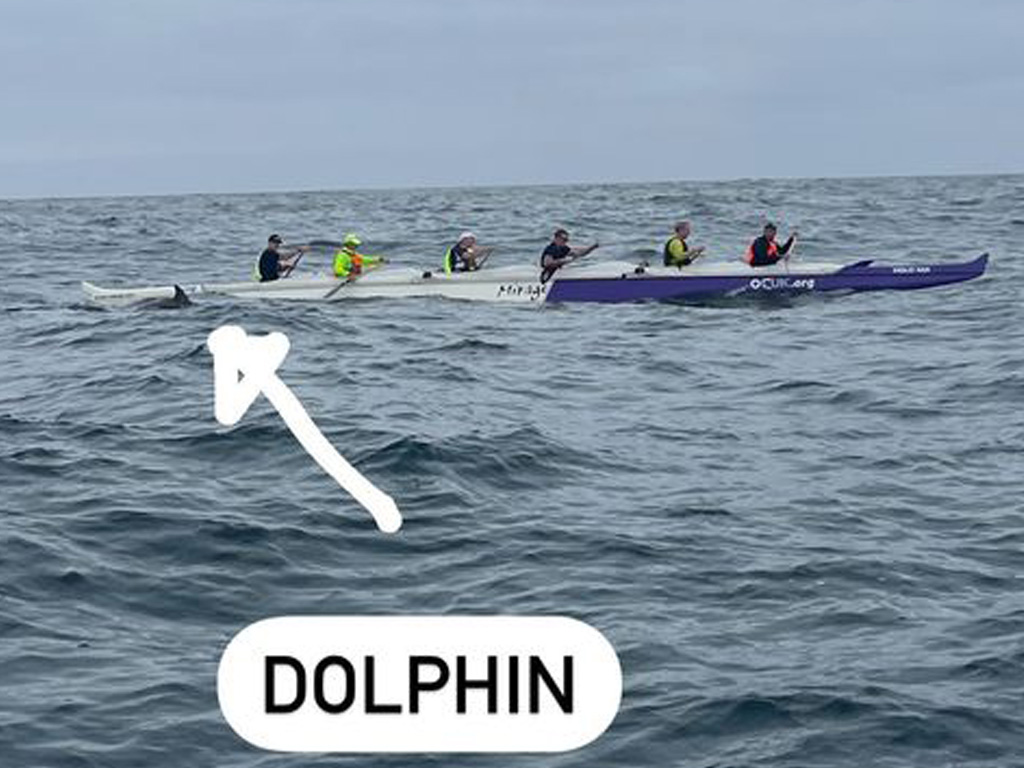 The Wavehunters tracking shows that the Celtic Crossing has been completed!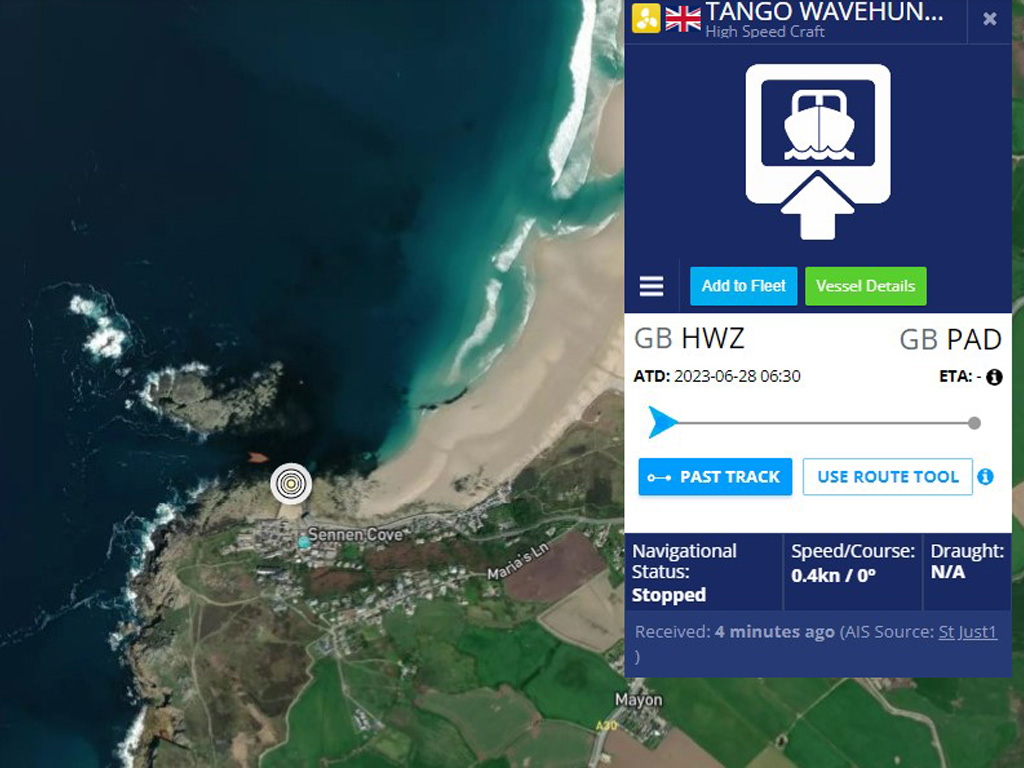 The yellow line shows the Celtic Crossing route from the Isles of Scilly to Sennen Cove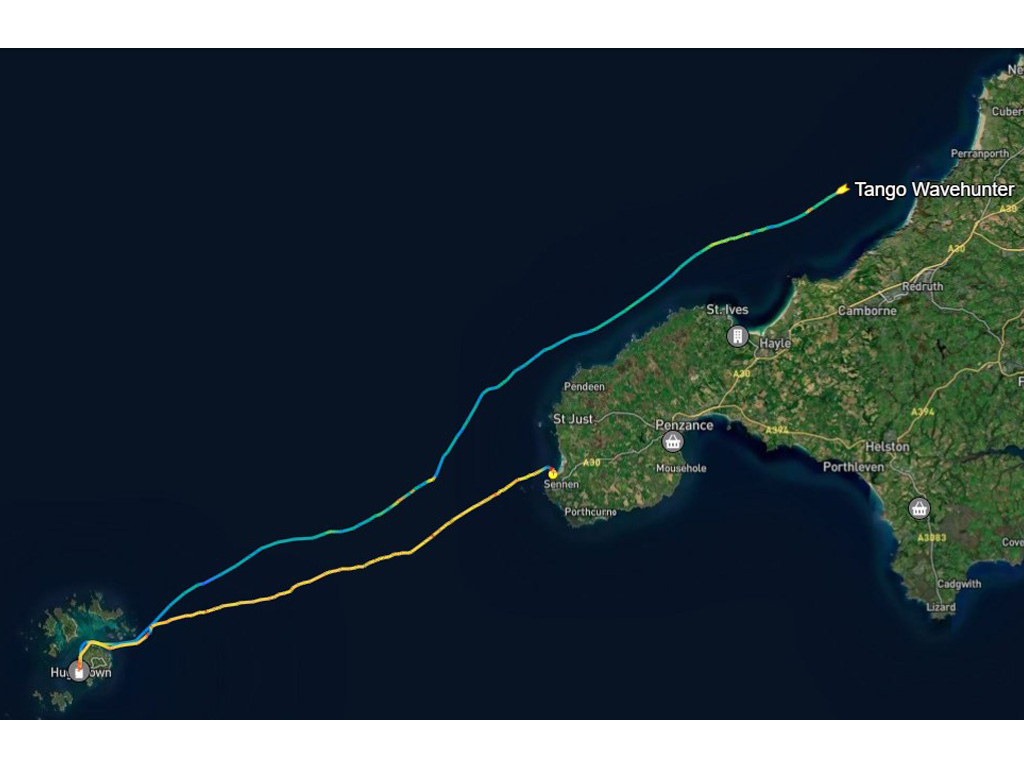 Celtic Crossing 2023 is complete!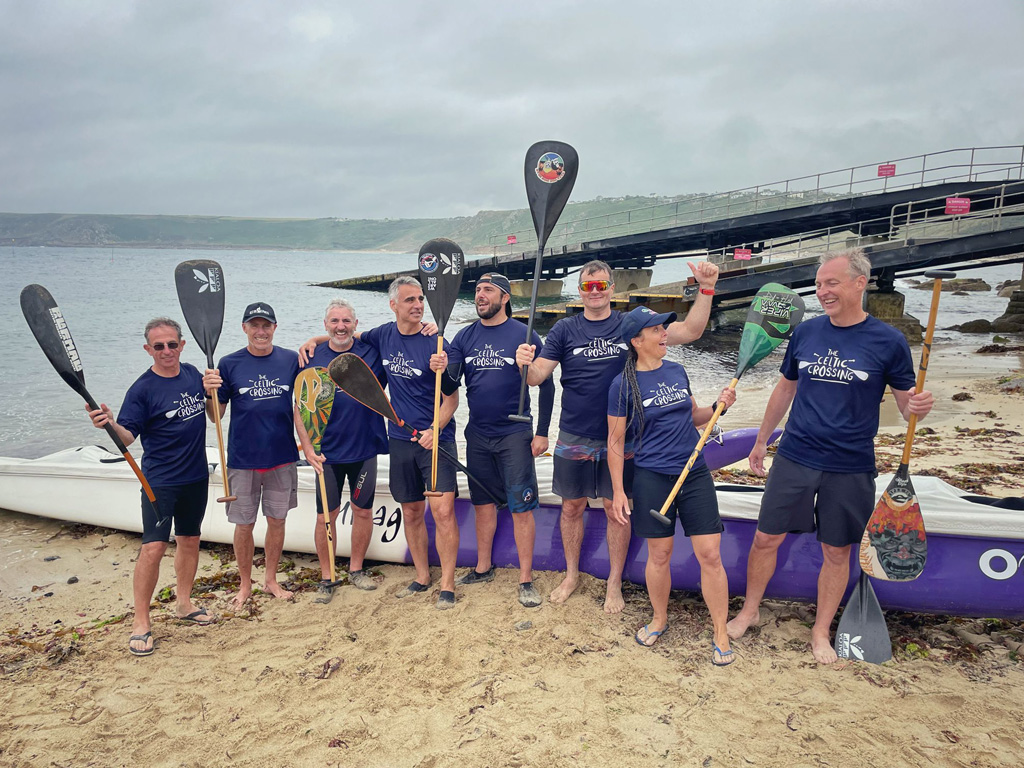 "I am pleased to say we completed the crossing in an unofficial world record time of 4 hrs 55 mins!"
– Paul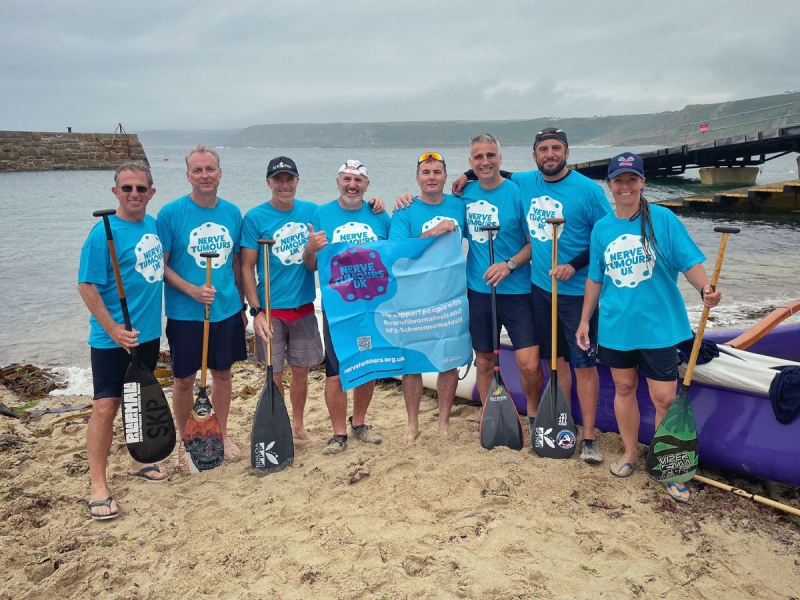 Tuesday 27 June - preparations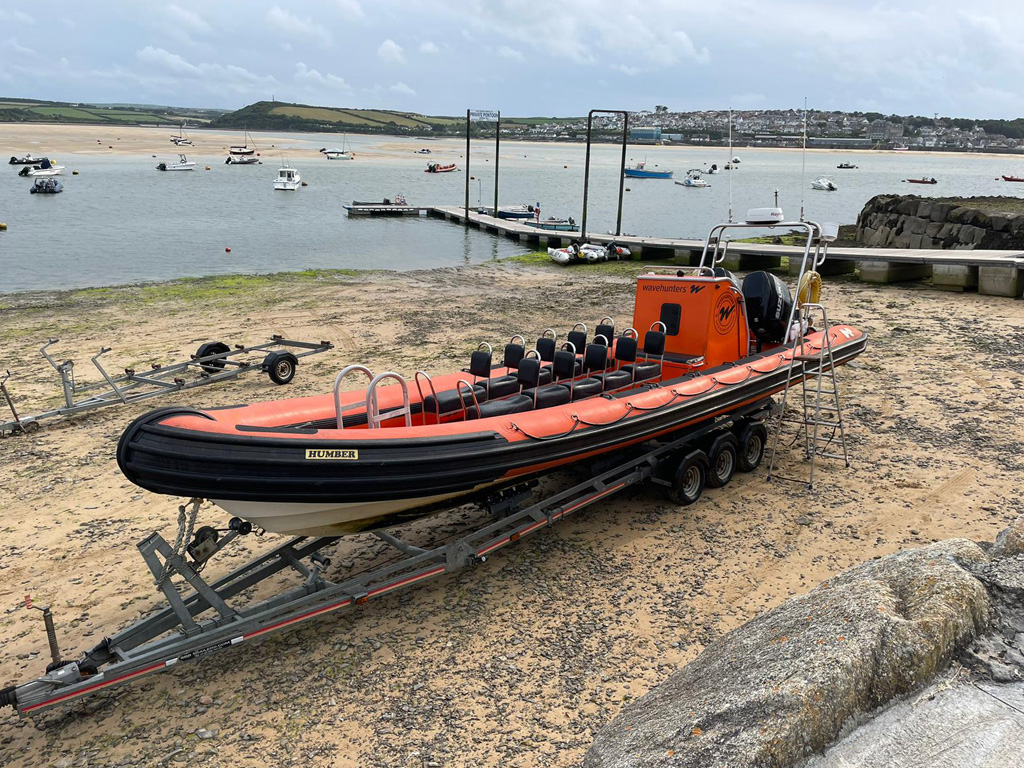 ... with the boat and trailer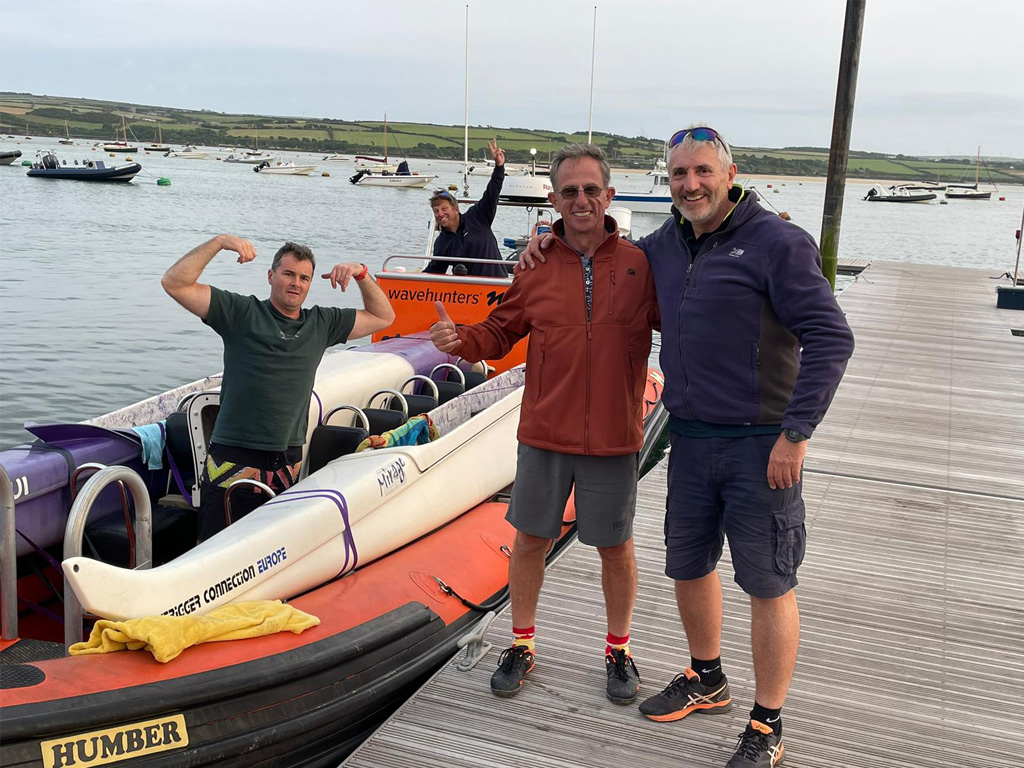 All loaded on the safety boat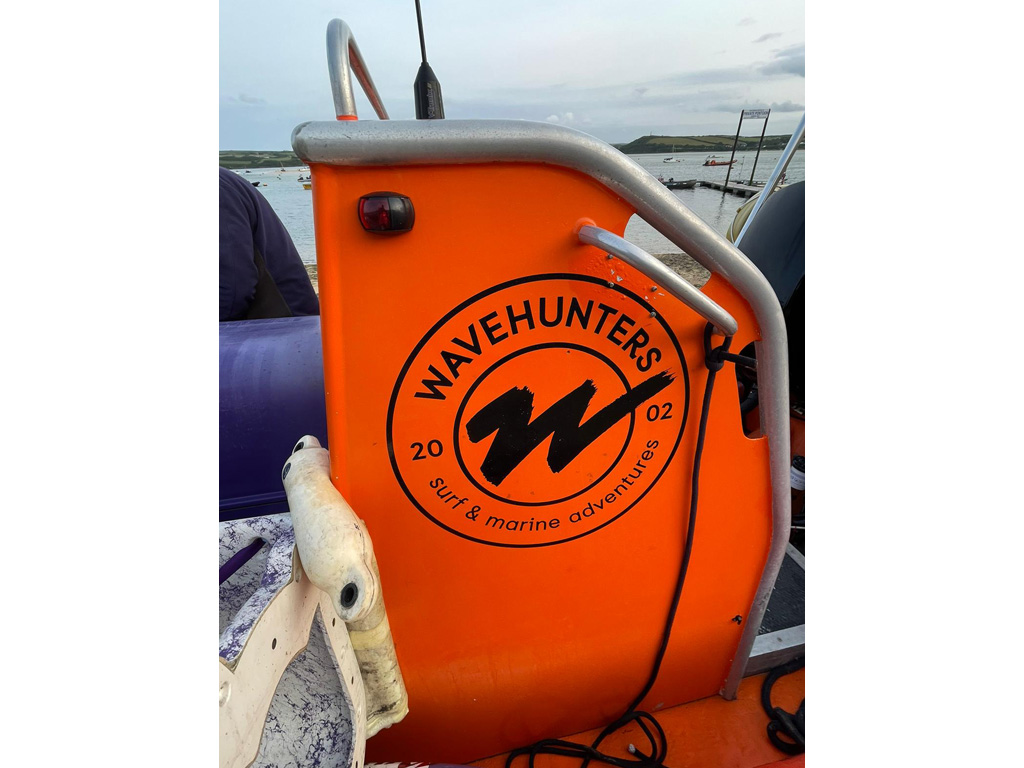 and ready to head to the Isles of Scilly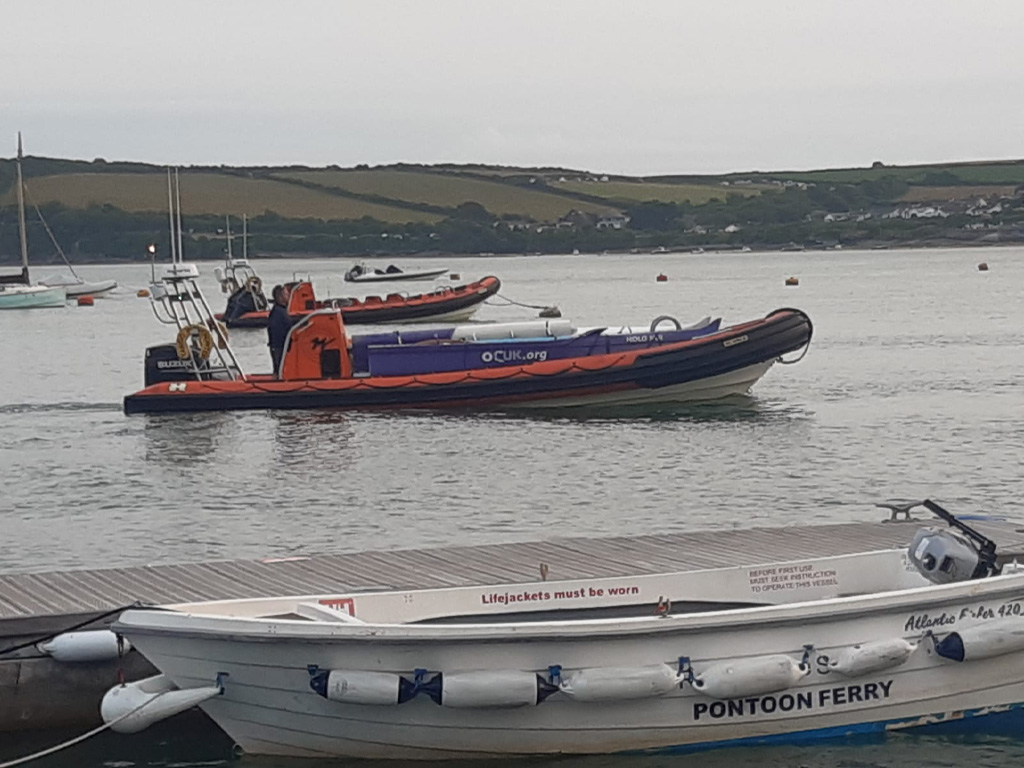 Boat arriving after a 6 hour journey into a head wind....well done Wavehunters!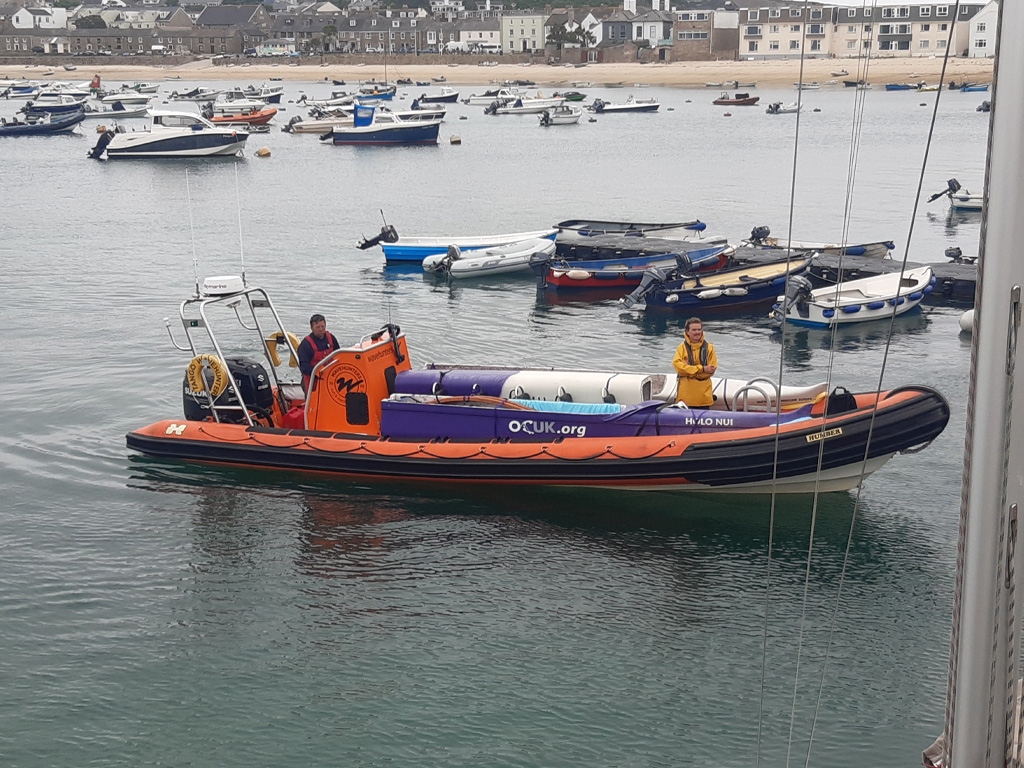 The Celtic Crossing team arrive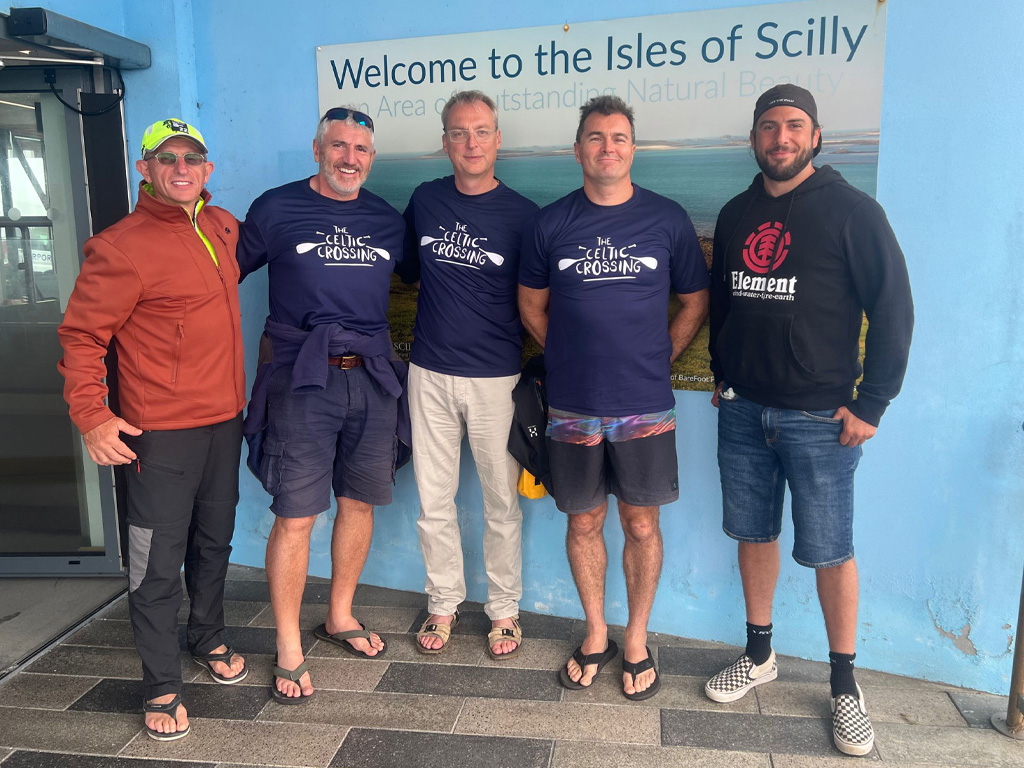 Inspiration from the Chelsea Pensioners.... please could you #turntostarboard