Owen family Awareness Event
02 August 2023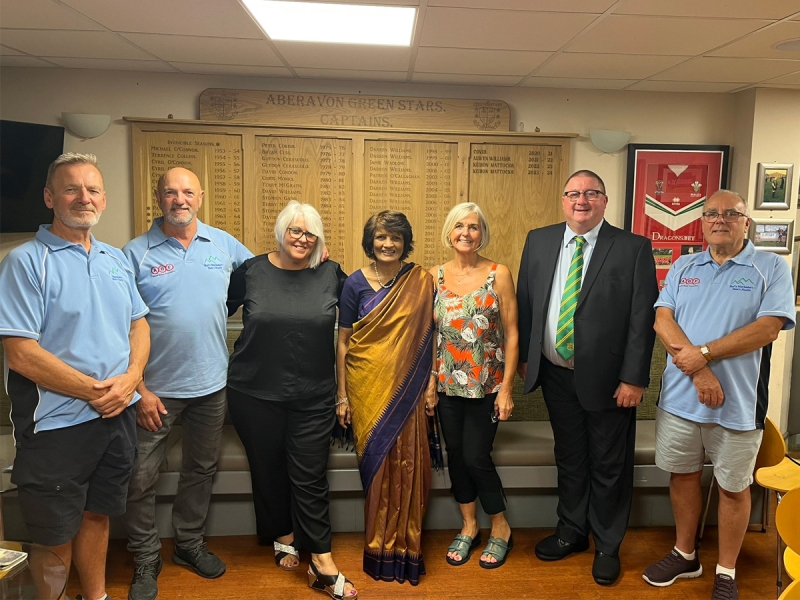 Two of the charity's long standing supporters, Clive & Sheila Owen, recently held an NF Awareness Day at The Aberavon Rugby Club in Port Talbot, where they are both very active committee members. The club supports, and plays host, to a number of local community groups, including a men's mental awareness group.
The afternoon was a mixture of entertainment and awareness raising. The entertainment was provided by the men's group, singing, and accompanied by guitars. It was their first "gig" and they were amazing. There was also a raffle and light refreshments. The Queen Bees ladies local community group very kindly supplied much of the refreshment, cakes etc and also attended to support the event.
The band were formed from Mal's Marauders Men's Group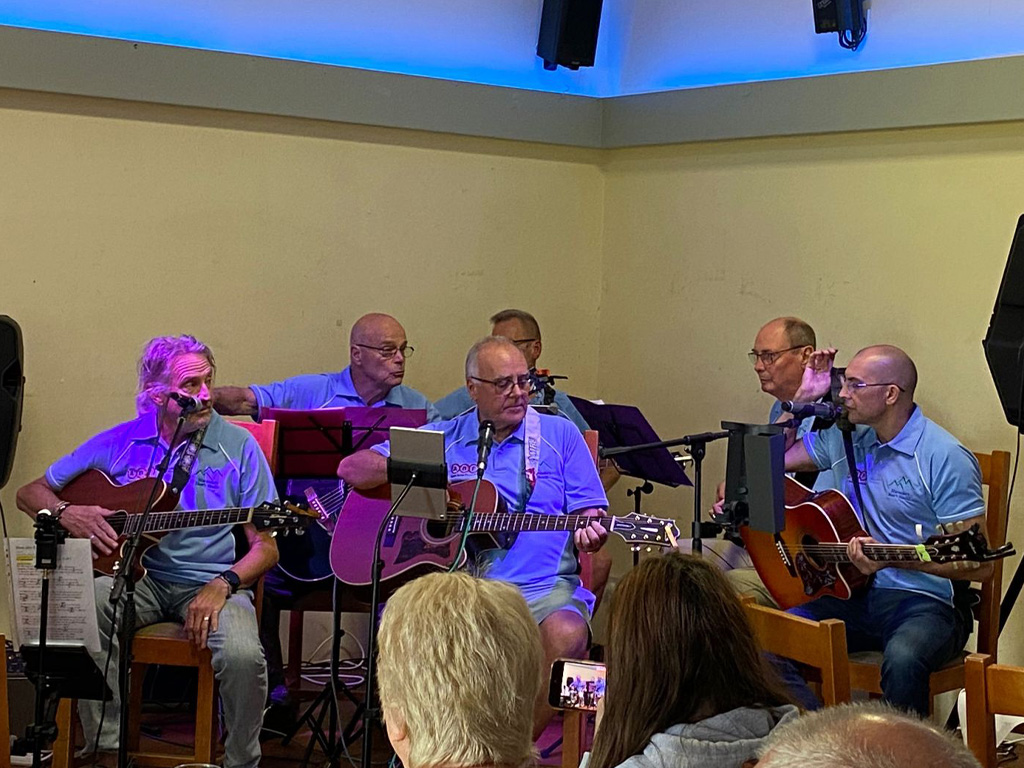 Professor Meena Upadhyaya OBE, Emirita Professor in Medical Genetics at Cardiff University, and one of Nerve Tumours UK's trustees and Medical Advisory Board Members gave a talk on NF, and her work in the field, followed by a question & answer session. Everyone was very interested in her work and asked a lot of questions about NF and its origin, treatment and, of course, about ongoing research into the condition.
It was a really lovely afternoon, the event was a great success, and well supported by friends and family, so much so, many stayed well into the evening.