OneMoreNurse joins the NTUK team in Leeds
17 August 2021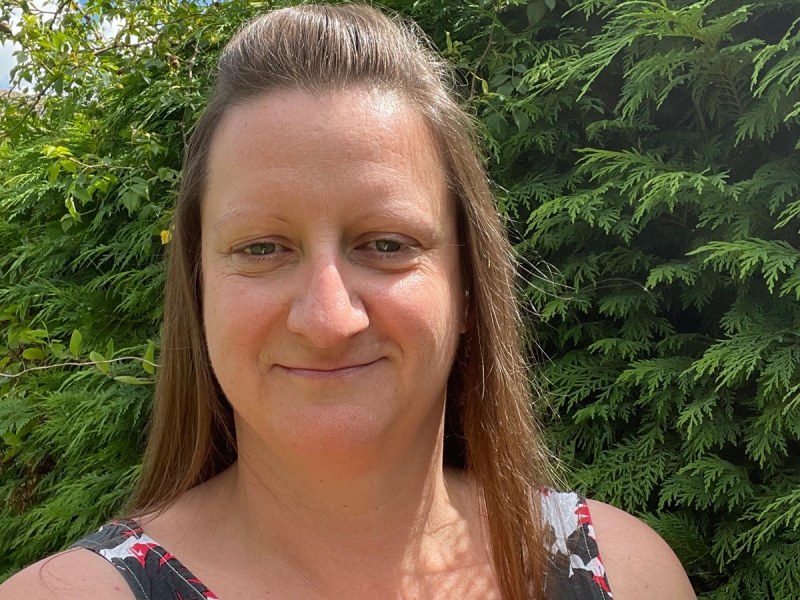 Nerve Tumours UK are delighted to introduce the latest addition to our Specialist Neurofibromatosis Support Team, Carol Irving.
The pandemic initially stalled plans for filling existing vacancies and getting new posts up and running across the country, but we are now delighted to be back on track with our commitment to the NF Community.
Carol will be based at the Chapel Allerton Hospital in Leeds, in a long-established post supporting more than 2200 individuals diagnosed with Neurofibromatosis, and their families, across Yorkshire & Humberside. The Peter Sowerby Foundation has very generously funded the position, helping to support our unique and vital services in the region.
Carol first qualified as a paediatric nurse in 1996 and worked within children's cancer services, across the West Midlands, becoming a Macmillan Nurse Specialist for teenagers and young adults. After relocating to Yorkshire, she continued in a similar role before moving to work in the community, supporting children remaining in school whilst they received long medication infusions. Most recently, she returned to clinical nursing at her local children's hospice, caring for children and young adults with life-limited and life-threatening conditions and, at the same time, supporting their families.
She has nursed, supported and cared for children and their families across a diverse range of illnesses and conditions. Working in hospitals, local communities and hospices throughout her career, she has strived to improve the lives of people, wherever she can.
"The Covid pandemic placed additional stresses and challenges on many families. Nerve Tumours UK is a great resource and a driving force for better treatments and experiences for all people affected by Neurofibromatosis in the UK, and I am excited to start working with the team."
– Carol
Carol will join a UK wide network of eleven Specialist Neurofibromatosis Nurses, who are based within NHS Trusts across England, Wales & Scotland.
"We are immensely proud of our team, and the life-changing support that the nurses provide every single day for individuals, families, medics, schools, voluntary organisations and a wide range of other associated medical professionals. Our community has asked for more regional nurses, and that is our priority, as and when funds allow."
– Karen, NTUK Charity Director.