15 November 2023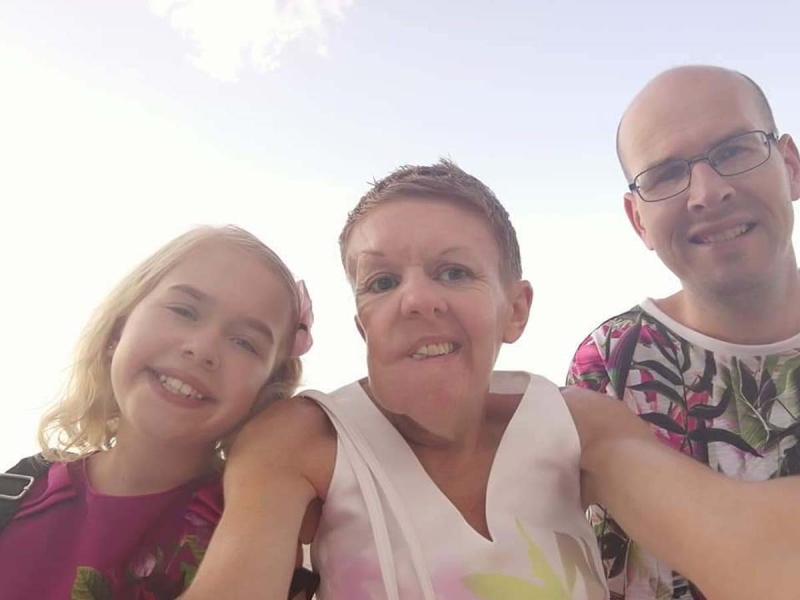 My name is Olivia, I'm 13 years old, live in Sunderland and I have Neurofibromatosis Type 1.
I was diagnosed with NF1 when I was a 6 month old baby. My mam and dad got me genetically tested because my Mam, who is called Kelly, has NF1 and scoliosis kyphosis. My Dad is called Neil.
We have a pet cat called Oreo who is a little villain, he's still only very young, so still learning.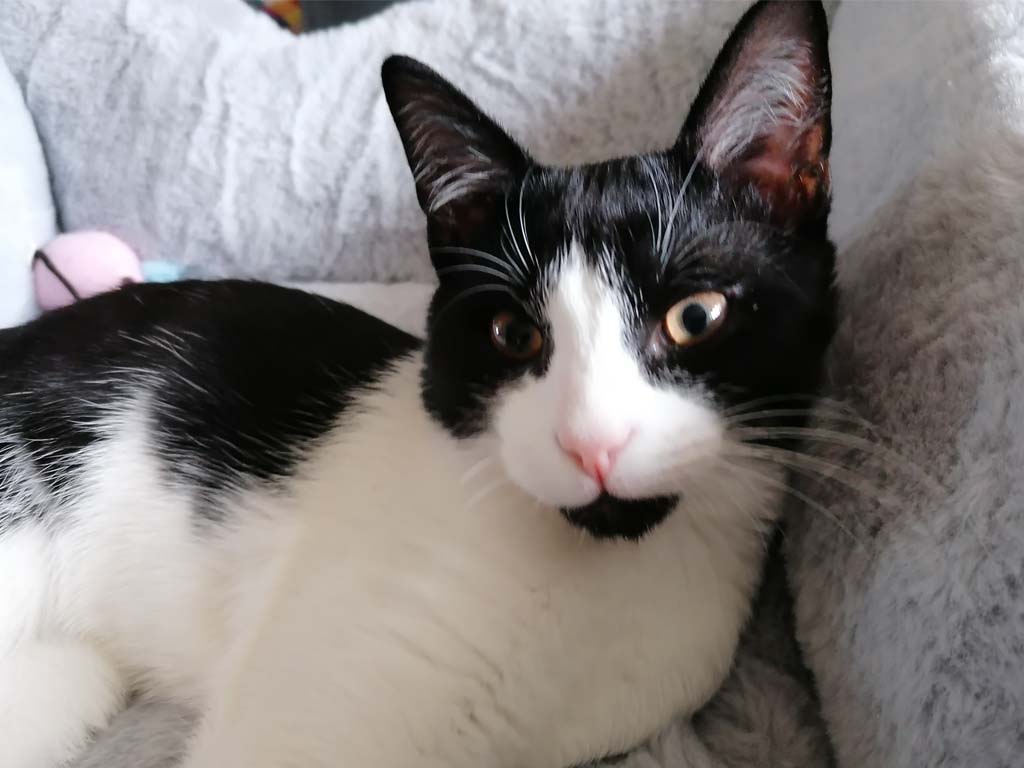 My mam told me I'm her little miracle, as she was told that she may never have children after going through IVF.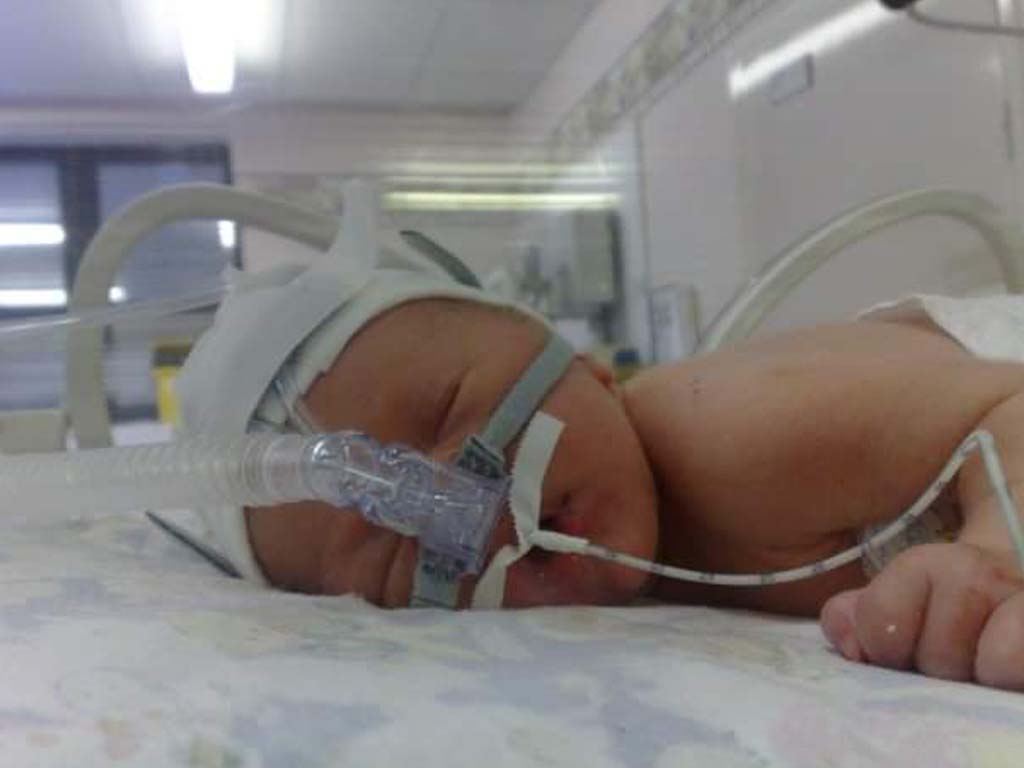 Then along came me, they kept a close eye on my mam whilst she was pregnant with scans and things but I did come 6 weeks early, so I spent 3 weeks in hospital until I was strong enough to leave.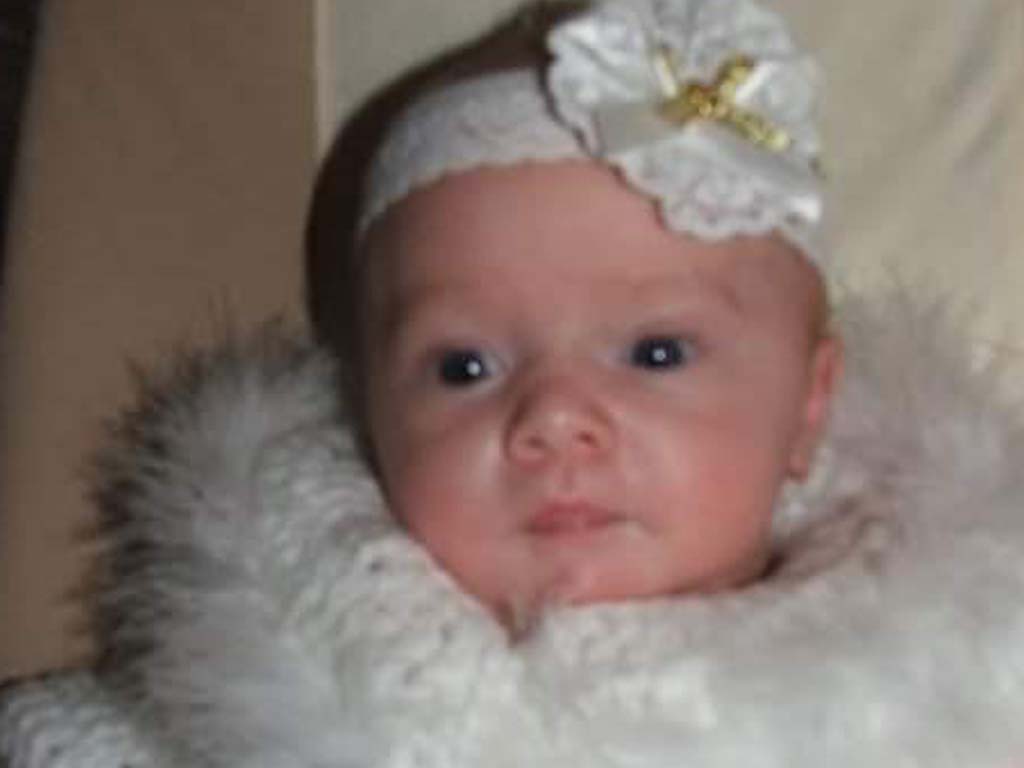 I have a best friend called Jessica, she's been my friend since nursery - we have gone through school together and are still friends in senior school. We do loads of things together and she always looks out for me.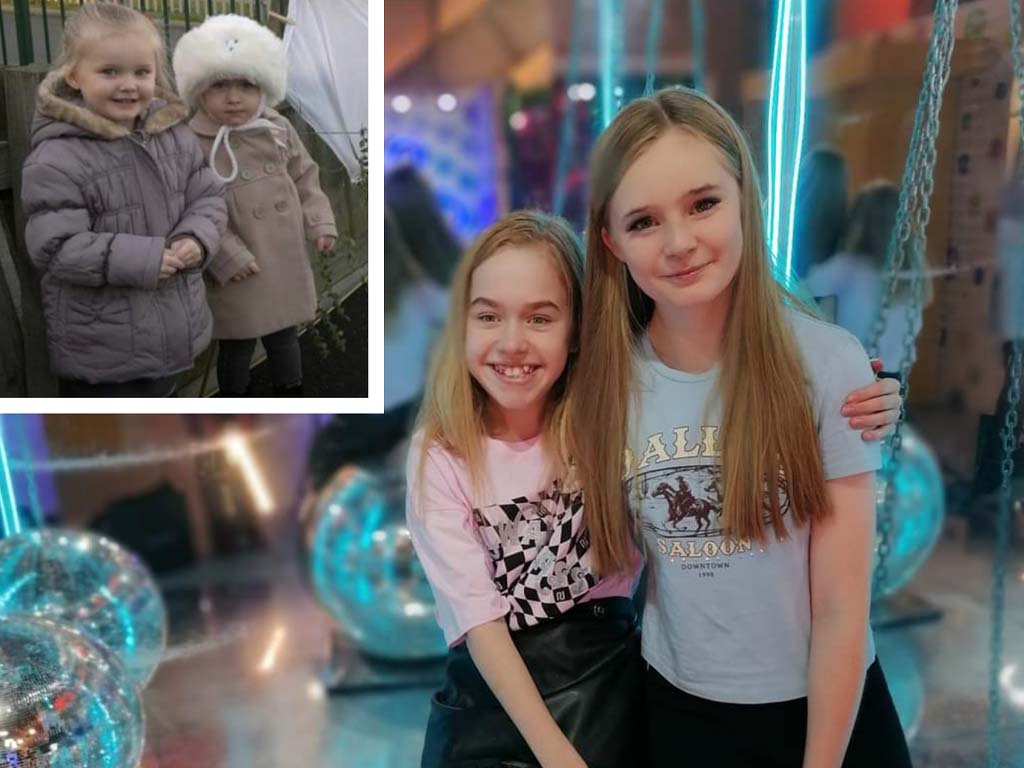 Primary school wasn't easy for me and I didn't like it so much, as I was bullied for most of it, which has left me feeling very anxious and nervous. I've learned to deal with it much better than I did in primary school, by talking about how and what they did made me feel.
I now go to a senior school in Sunderland and I'm in Year 8 now. Since starting seniors, I've already achieved so much.
In Year 7, I won a castle competition where I wrote about my nearby local castle called Hylton Castle, I wrote about how it originally was and my mam helped me build it. It was entered into the family entry and won.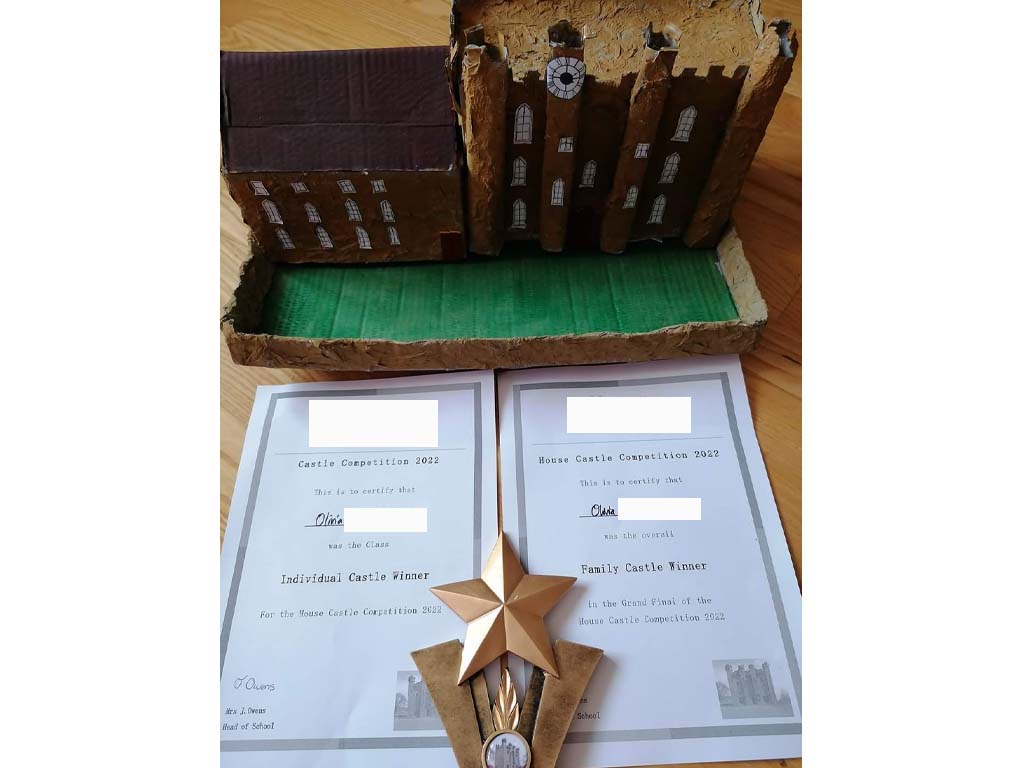 Then I took part in a short story competition in school and my short story was published in a book called Twisted Stories.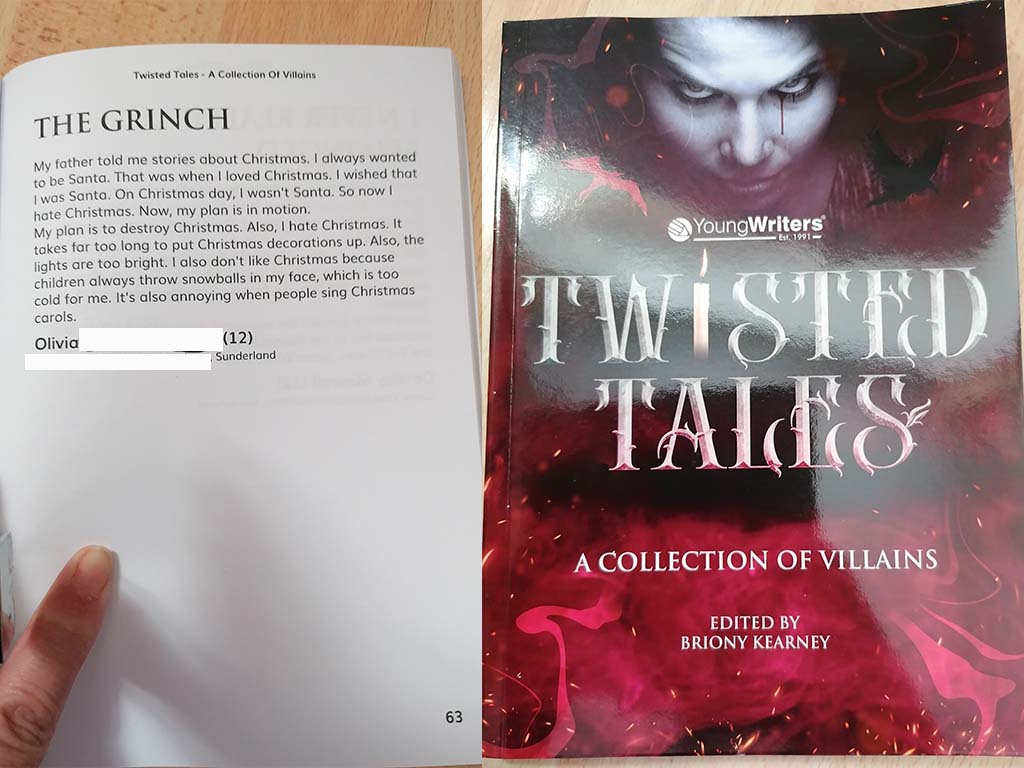 I take part in a performance academy on a Saturday called Stage School, at my current school and I really enjoy performing.
At the end of Year 7, at my after school club, I did a performance in Grease, where I performed in front of parents and children from my old school and other schools. I really enjoyed it. I played the part of a geek.
Now I'm in Year 8 and still loving senior school - I have already won an award, which was Most Improved Student in Information Technology for Year 7.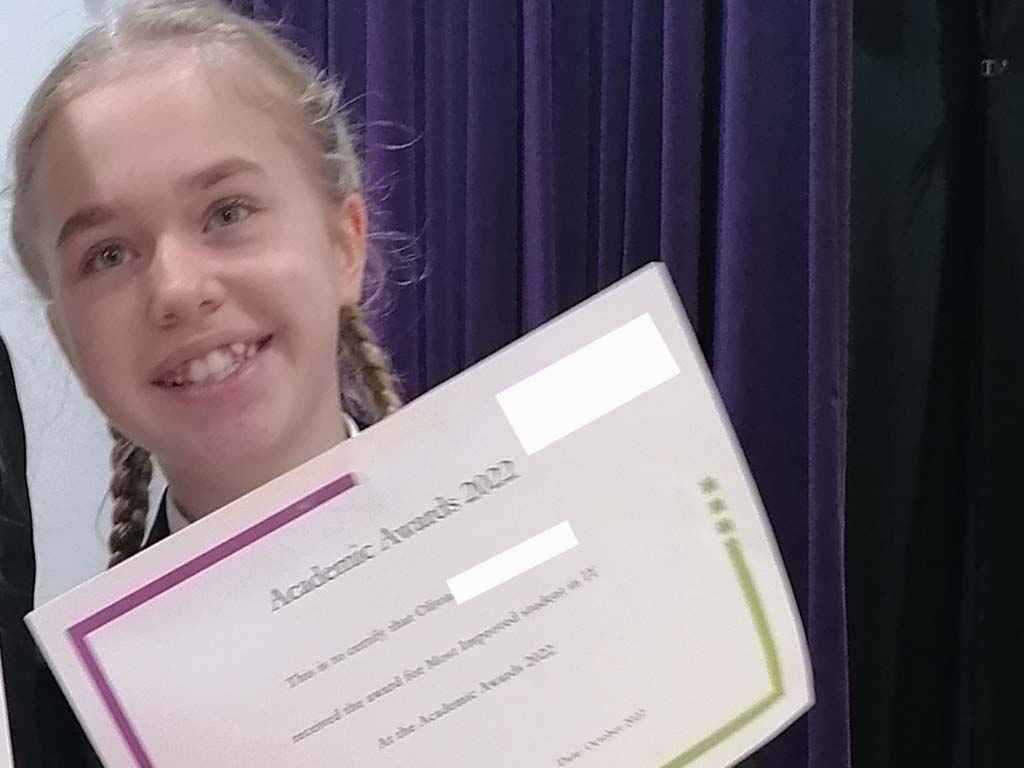 I'm learning to play the electric guitar in school, and I'm on the school's SEN Student Council, so I speak up for what is needed in school, or for what could be changed.
I am also a school career's ambassador, I attend meetings and listen to what they have to say in different types of job roles so I can promote them.
My hobbies include watching YouTube, going to the theatre and watching musicals, and practising my make-up skills.
I haven't really decided what I want to do when I'm older yet, as there is so much out there to do.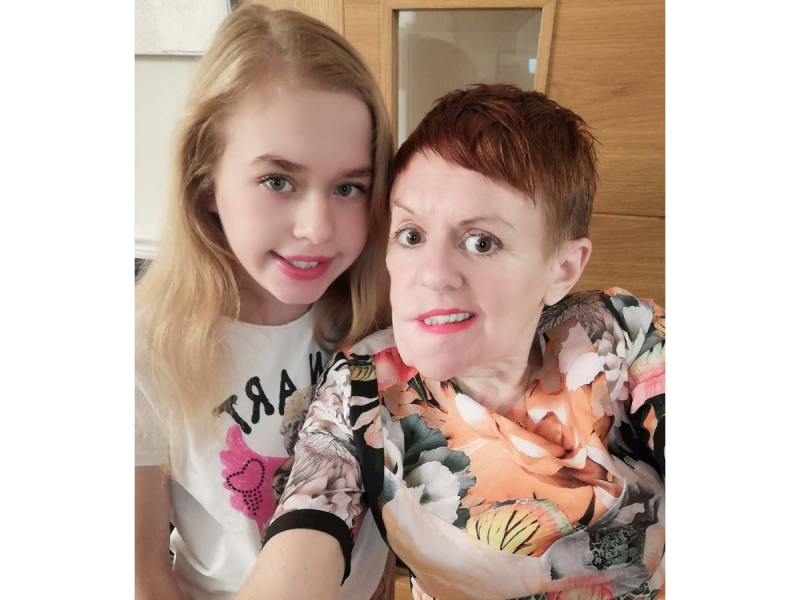 I'm Kelly, I'm 45 years old and I am Olivia's mam. I have Neurofibromatosis Type 1.
I was first diagnosed as a baby at around 18 months old. I have many plexiform tumours, it is mainly my face that is greatly affected and I've had many operations. I also have scoliosis kyphosis, and have 2 metal rods supporting my spine. My NF1 comes from my dad, Olivia's grandad, Alan.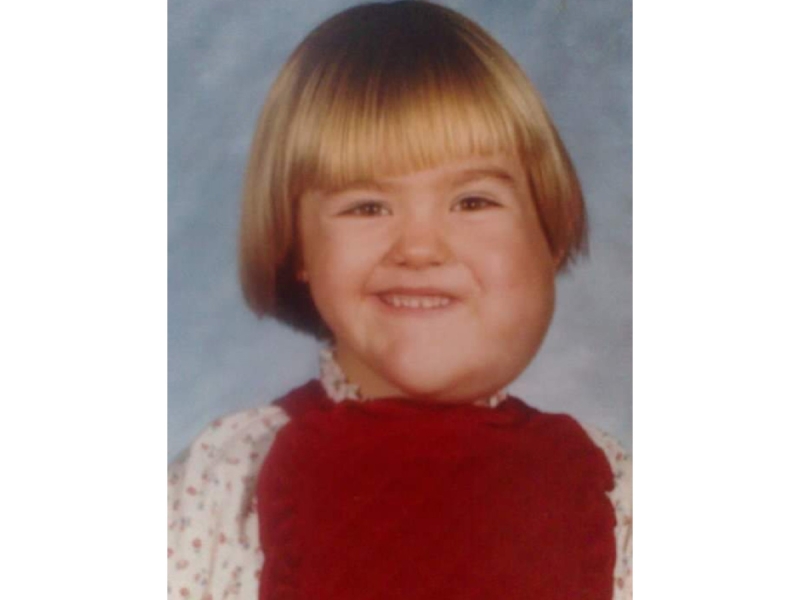 I first heard about Nerve Tumours UK through my NF support worker Gayle Seymour, who has now retired. Now, it is Rebecca from Centre of Life in Newcastle, who is on hand to help if ever we need it, or to go in my daughter's school if needed.
Through NF1, I have friends from all over the world on Facebook and we share our stories and problems together. It helps knowing that there are people out there going through similar situations and we are able to support each other. Neurofibromatosis is a part of me and my daughter, I wouldn't change any of it as it has made me the strong, independent person that I am.
Living with NF1, Neurofibromatosis is not easy. Dealing with the pain in my back: I have had rods to support my spine and numerous of surgeries on it. Dealing with people staring as I'm visually different, doesn't bother me. I just tell them, especially children if they ask and inform them of my condition, which parents normally apologise for. I say 'Don't apologise'. It's nice they ask, as it means they are interested in learning, better than staring at me the whole time.
I've achieved a lot in my life academically, I did miss a lot of school, due to having a lot of surgeries but I still got all my GCSEs and even went to further my education.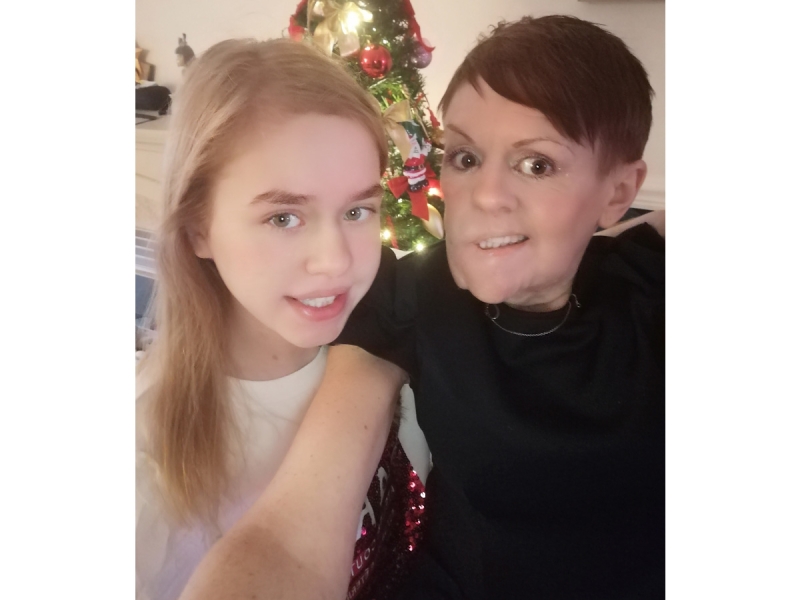 My biggest achievement is having my daughter Olivia. Myself and my partner Neil were on IVF for 6 years, as we were wanting an egg donor to have a baby without NF. As we got close to plantation of the egg, I was told twice that the endometrium lining of my womb was too thin and unable to plant an egg and my ability to have a successful pregnancy was very small, or I would lose the baby. Needless to say, we were devastated.
Fast forward about 6 months later, I found out that I was pregnant so I rang up my NF support worker Gayle, and was placed under RVI Newcastle as I was a complex pregnancy. I was scanned every few weeks to monitor pregnancy. My pregnancy was amazing, although the baby needed to arrive early because of my spine, there was not a lot of room left with me being small - all 4ft 8 of me.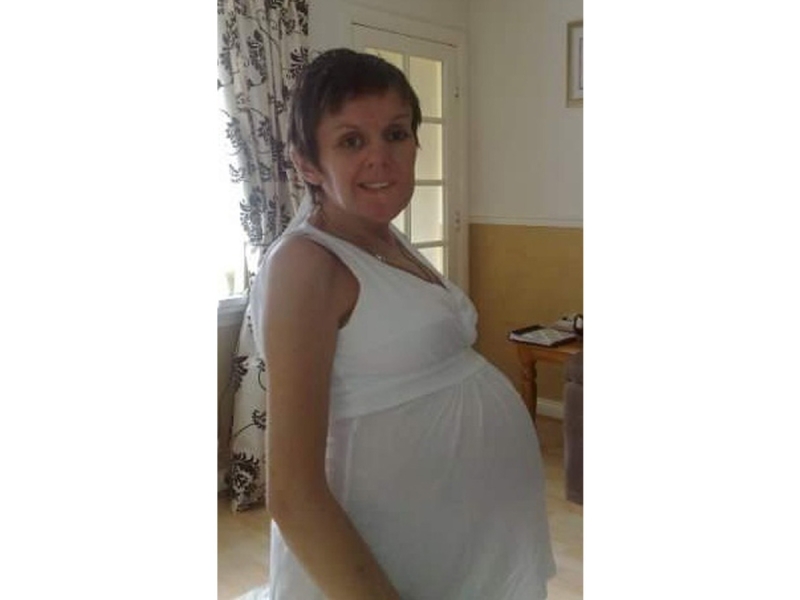 At 34 weeks, Olivia was born by C-section and due to my scoliosis kyphosis, I had to be asleep. Olivia spent two and half weeks in SCBU (special care baby unit). Olivia has achieved so much in her 13 years and has so much to look forward to. Academically, she is doing very well in school: from winning a castle competition; a story published; also a poem in SCHOOL. Olivia and her best friend came 2nd in a 'Ready Steady Cook' competition in school which she loved!
Olivia is finally loving senior school, after having so much anxiety at primary school, she has overcome her fears and the bullying, to not let others get to her. Socially, she's very active with her stage school. They have been doing shows and festivals which she never had the confidence to do, but now is showing people who she really is. Olivia still faces many struggles with bullying, as they try to call me her mam which does upset her but I've said to tell them that your mam has heard it all before and it's nothing new. Olivia, myself and her dad try to live our lives to the fullest and take every obstacle head on.