NF Patients Community Day
09 September 2022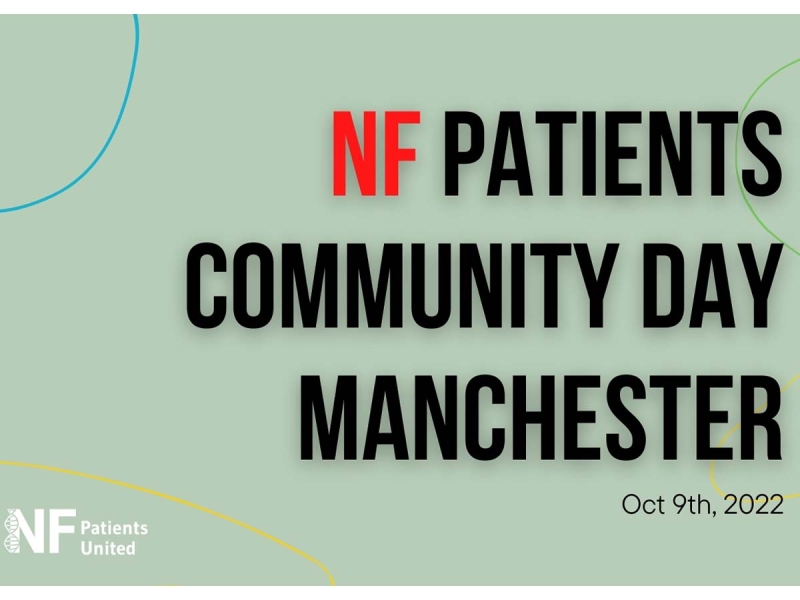 Save the date!
Video by NF Patients for Prof. Gareth Evans and Prof. Rosalie Ferner
The NF Patients Community Day takes place on Sunday 9th October 2022 at the Mercure Manchester Picadilly Hotel.
The event is organised by NF Patients United, with Nerve Tumours UK, NF2 Biosolutions and CTT supporting and participating in the day's programme of events.
This day is dedicated to NF patients and family members, who can learn about NF1, NF2 and Schwannomatosis, available health and social services, as well as connect with other people affected by NF.
It would be great to meet you in person on the day.
Updated programme and timeplan, subject to change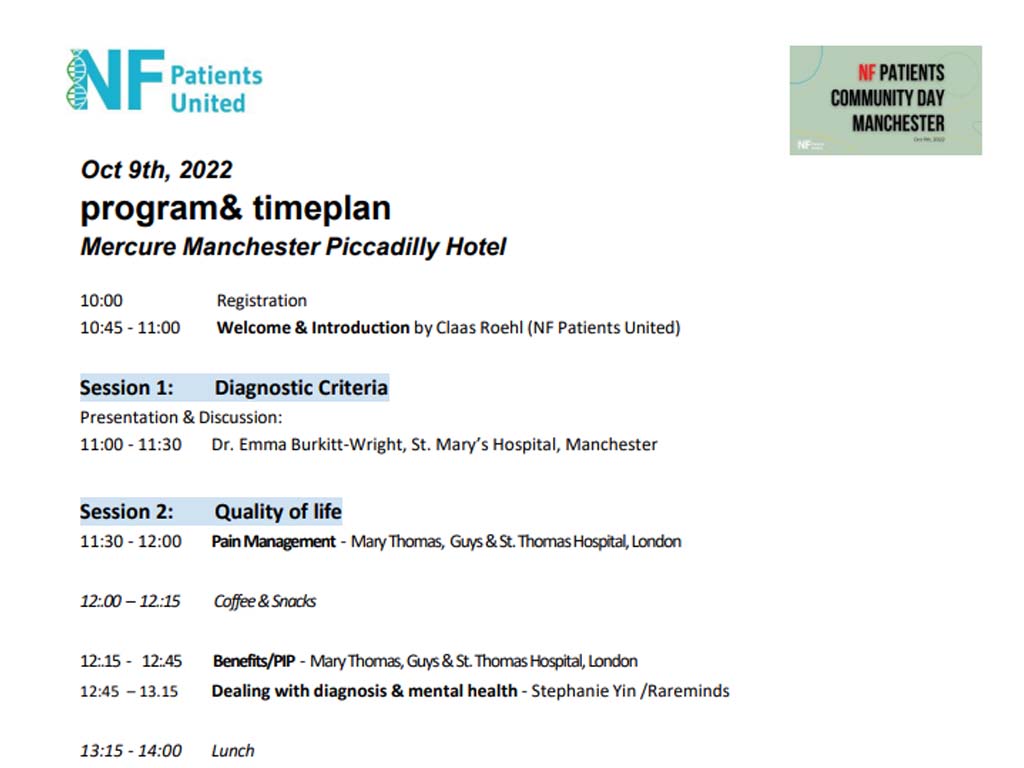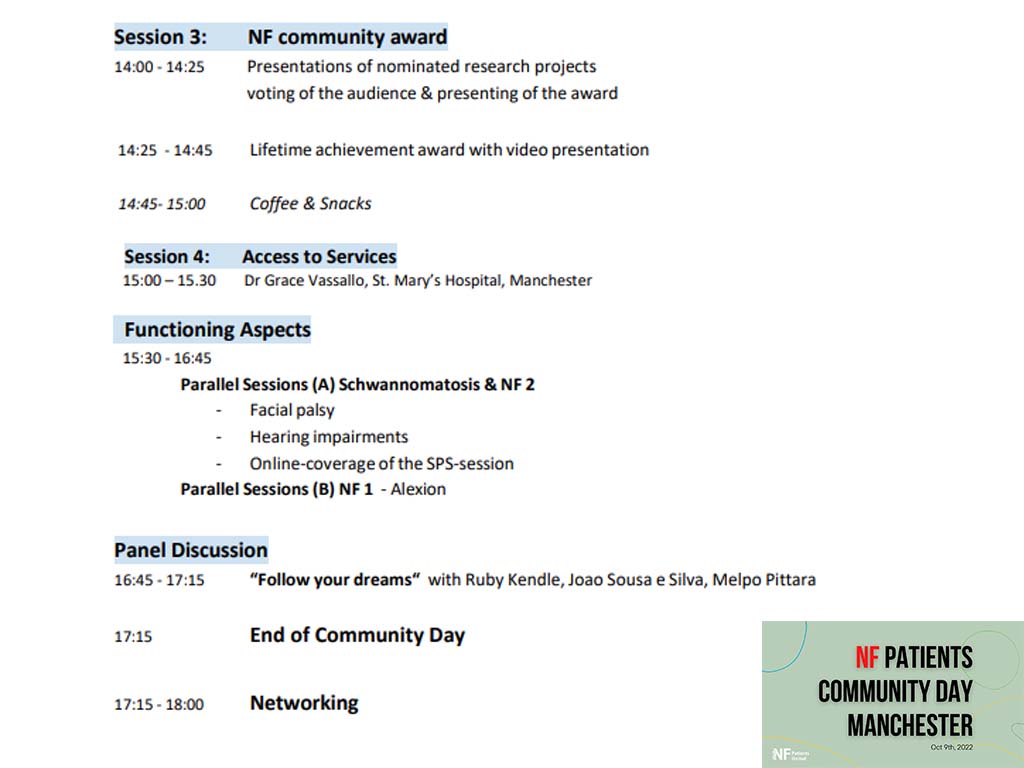 Limited places to attend in person - registration closes tomorrow
Register to attend virtually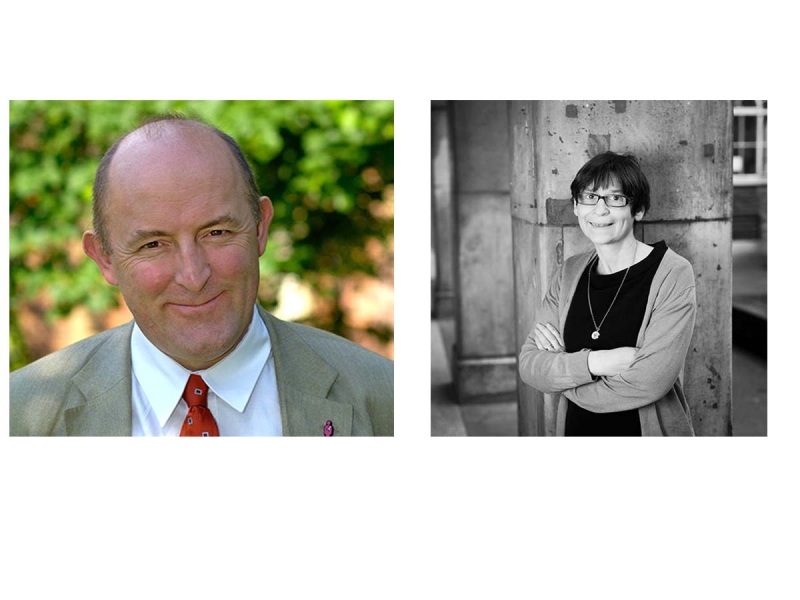 Part of the programme will be to honour Prof. Gareth Evans and Prof. Rosalie Ferner
for their lifetime achievements working in the field of Neurofibromatosis and Schwannomatosis.
NF Patients United would like to surprise both Prof. Gareth Evans and Prof. Rosalie Ferner with a video collage from NF patients.
Please help us by recording and sending us a video: here are some ideas and suggestions:
Describe Gareth Evans / Rosalie Ferner in one word!
What is the best character trait of Gareth Evans / Rosalie Ferner?
How did Gareth or Rosalie help you, or change your life?
What would you like to say to Gareth or Rosalie?
or you can simply say a few words of thanks, it's your video and entirely up to you!
Maximum 2 minutes 30 seconds in total
Please record the video horizontally ie hold your phone sideways - Please see attached PDF for video specifications and consent form.
Please note that ALL videos are needed by Sept 25th.

If you are submitting a video, please also complete the consent form below and send it to us with the video at info@nervetumours.org.uk
Please contact us if you have any questions: info@nervetumours.org.uk.