Nerve Tumours UK attends Royal College of Nursing Congress
20 May 2019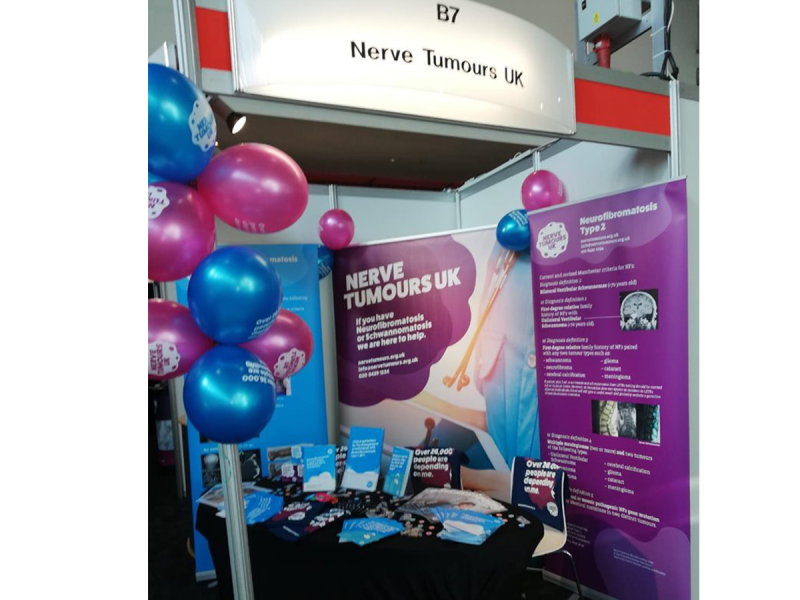 Nerve Tumours UK attends Royal College of Nursing Congress
The RCN Congress took place between Sunday 19th- Thursday 23rd May 2019 in the ACC Liverpool.
We atttended the RCN Congress to hand out information to nurses regarding Neurofibromatosis.
Nerve Tumours UK's stand hosted by our Charity Director Karen and our Specialist Neurofibromatosis Nurses highlighted the support that isgiven throughout the year to those affected by Neurofibromatosis.
Nursing staff find themselves being torn in the roles of supporting families through difficult times not only from a medical perspective. Karen herself gave a talk about rare diseases and their implications in a forum to raise awareness about NF. We are now directly in touch with more then 130 nurses, all of whom showed an interest in what the charity does and all wanted to know how to get information from our specialists when needed.
For more information about the event please visit the RCN Congress Website here. Or if you have any NF related queries please call our helpline on 07939046030