29 March 2019
Meet Gemma
Gemma is 30 years old. She has a BSc in Biology and works as a retail manager at a motorway service station. She got married in June 2018. Here she tells us about life for her with NF2.
My journey with NF2 feels different to others:
I was diagnosed as a child (about 11 years old) in the late 90s. My first surgery was when I was 15 and I had a brain tumour removed. I then had a Vestibular Schwannomas tumour removed and lost the hearing on my right side. I didn't have any further surgery until 2008, whilst I was at university. My most recent surgery was in 2016, when I had 5 brain tumours removed. I have been on Avastin treatment for 6 years now (with a break whilst I had surgery).
Neither of my sisters have NF but my parents raised me exactly the same way as they did my sisters
I don't feel that I needed special attention or protected from enjoying the things that every other child enjoys, and I continue to live my life that way.
Sometimes NF2 feels like an invisible condition.
A lot of people don't understand it and because people cannot see your brain tumours, they don't understand that I have a serious medical condition. Educating the public is very important and I am proud to be someone who can help raise awareness and educate people.
Sometimes I cry, especially after clinic appointments.
It would be lovely to go to an appointment one day and the doctors were to say 'we have a cure'. But that hasn't happened yet.
I have decided not to have biological children.
Knowing that I have NF2, and having a 50% chance of passing this on to any children I have, has resulted in me making the decision not to have biological children. (I made this decision when I was 14 years old and when I met my husband – this was one of the first things I told him.) I have overcome this by choosing to adopt (if and when I'm ready for children). I have a niece and a nephew, and I love them and enjoy being a fun Aunt. Anyway, I have a dog now. Who doesn't love dogs?
Work has become more difficult as my hearing loss has increased.
I often feel overlooked and that because of my hearing loss, some people do not have the patience to repeat things more than once. However, I feel that it's my responsibility to make my work environment better and I educate my team about NF2 and my team are very supportive.
Try not to give NF2 the power to control your life.
My advice to parents and children is just to be yourself. A healthy lifestyle helps a lot and just being there for someone who is affected my NF2 is sometimes enough.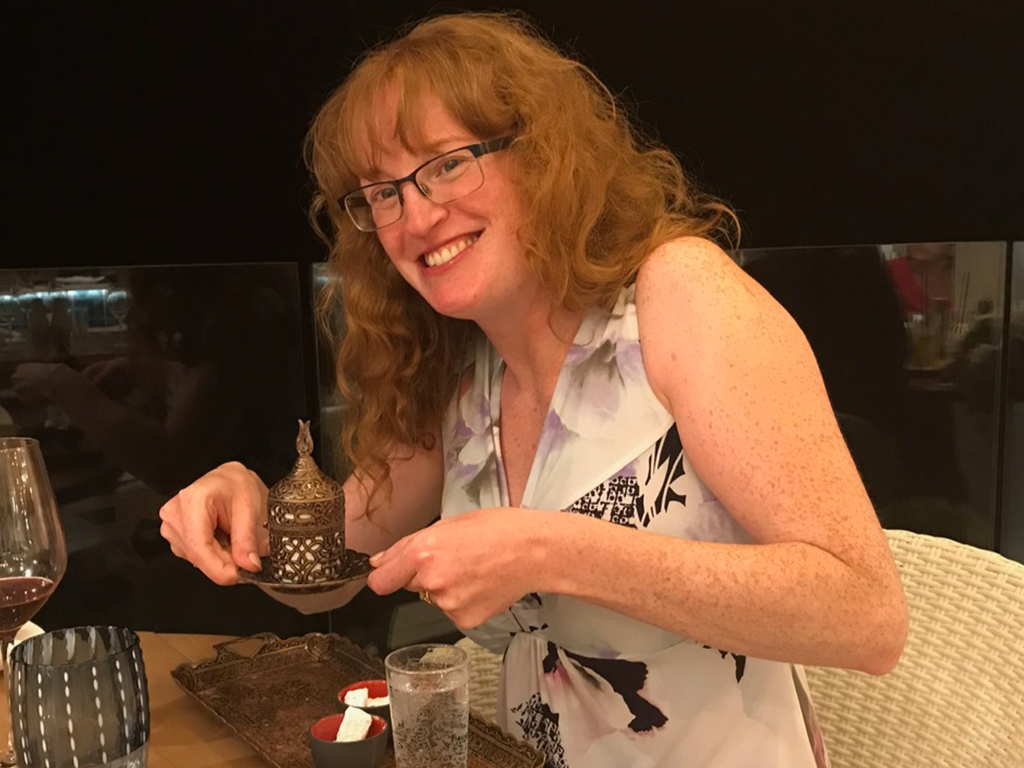 I have recently started yoga.
It has helped prove to myself that just because I have NF2, with Vestibular Schwannomas on my hearing and balance nerves, it does not mean that I can't practice yoga and empower myself, strengthening my core.
I have started lip reading and sign language with my husband.
This is a fantastic confidence booster as I have been teaching what I've learnt to family and friends.
Surround yourself with positivity, love and support and you're unstoppable.
I have a very supportive family and a wonderful husband who have listened to me, helped me and supported me through any negativity that NF2 has brought.
I have days when I am sad and cry, but that's OK.
I don't let NF2 rule my life and I find the strength to remain positive within myself. Friends and family are supportive but the strongest person I know is myself. I'll keep fighting anything that NF2 brings and enjoy the life that I want to lead.
Don't give up hope, try to see the positives in life, even when it's hard.
Have a cry, dust yourself off and do something you enjoy. Whether it's hanging out with family, friends, a walk in the park. Anything which makes you happy.