Mary Thomas wins Specialist Nurse of the Year 2019!
14 May 2019
Mary Thomas wins Guy's and St Thomas' Foundation Trust's Specialist Nurse of the Year!
Every year Guy's and St Thomas' Foundation Trust celebrates International Nurses Day (the 12th of May was Florence nightingale's birthday) by holding events throughout the week. This includes every directorate having a stall which captures the work which the directorate is involved with. This also helps raise awareness about the different departments. NF sits under the directorate of Medical Specialities along with Diabetes, Ophthalmology, Pain and Neurology. Quite a diverse stall!
Other events include nurses submitting posters regarding their work
Sally had a poster about the role of the NF2 clinical nurse specialist and I had one about the work done to bring students into the department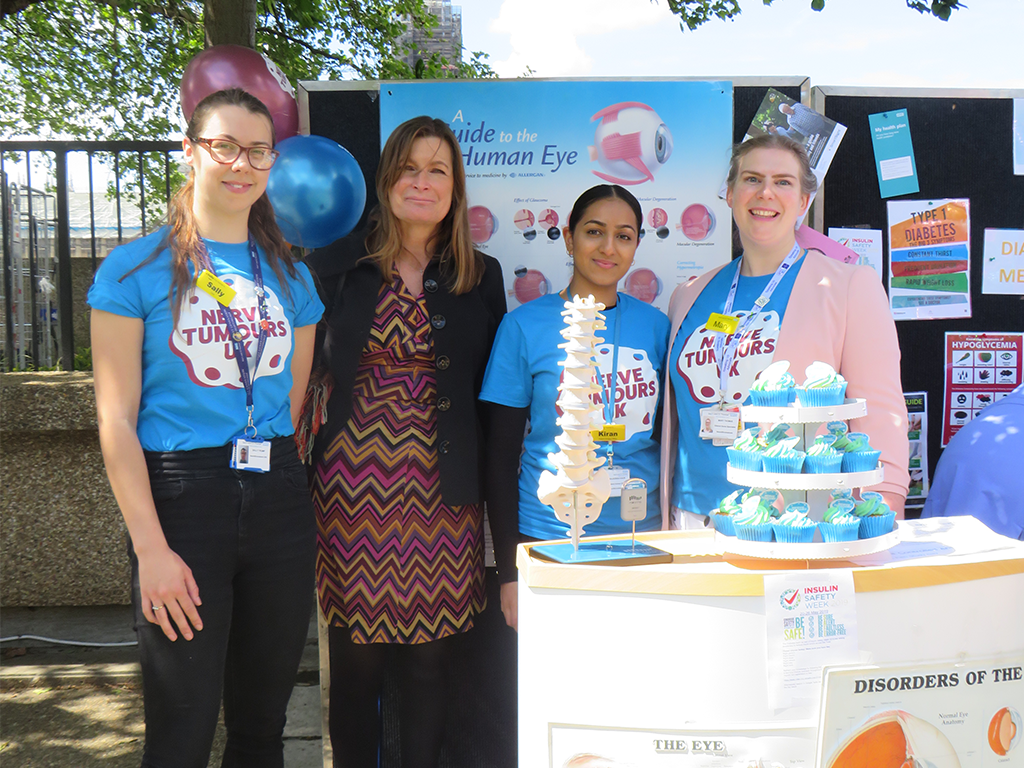 The final event was the awards ceremony in which Mary won Specialist Nurse of the year! It was a thoroughly deserved award for Mary in which she stated her disbelief and joy at receiving the award.
"I am still in shock, and thankful to be a part of an amazing and supportive team who all strive to improve the quality of life for all people impacted by NF."
– Mary