Love Yourself - Hour of Power in Support of the NF community
05 February 2021
Get Fit on Valentine's. Sign up to our free 1 hour workout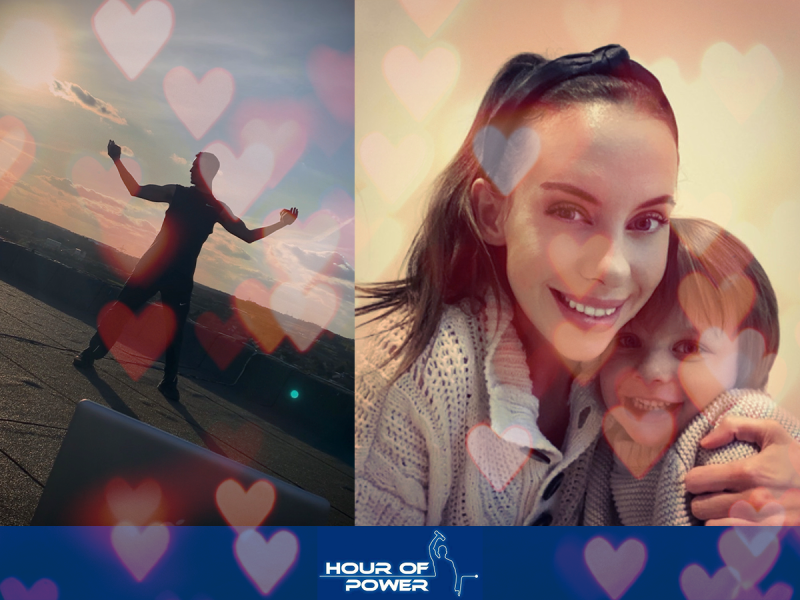 Laura has been running throughout the month of January to raise money and awareness for those affected by Neurofibromatosis. All donations go to NTUK, the charity that supported her family following the diagnosis of her now 3 year old son Elliot with Neurofibromatosis Type 1 (NF1). Her newly developed running passion supports the 26,500 affected by Neurofibromatosis in the UK with every step she takes. So far she has completed over 80 miles! To bolster her fundraising efforts, Gavin, Elliot's uncle will be hosting a one-off Hour of Power with the theme of Love Yourself. Dress to impress for the occasion. Come as someone or something you love!
Class Time: 10:30am
Sunday: 14.01.2021
All you need to take part is your laptop or tablet and you can join the class from your living room! Get a sweat on and spread the love this Valentine's day for our NF community! Register before 2 pm on Friday 12th of February 2021. We will send you the Zoom access link once the registration is closed to your email address.
Hour of Power® is the original full-body cardio workout based on the incredible Fitness4x4® Training System.
It is an incredibly effective workout that is simultaneously perfectly accessible to men and women of all age groups, all backgrounds and all fitness levels – from beginner to elite.
The class will be free but is asking for donations to help support others affected by Neurofibromatosis. Support Laura's fundraiser and donate towards her cause.
Disclaimer: When attending the virtual fitness class follow government guidelines on Covid19 regulations and make sure that you are physically able to take part in the exercise. If in doubt speak with your GP for advice. Nerve Tumours UK and Turner Fitness cannot be held responsible for any injuries or accidents that may occur.