03 October 2022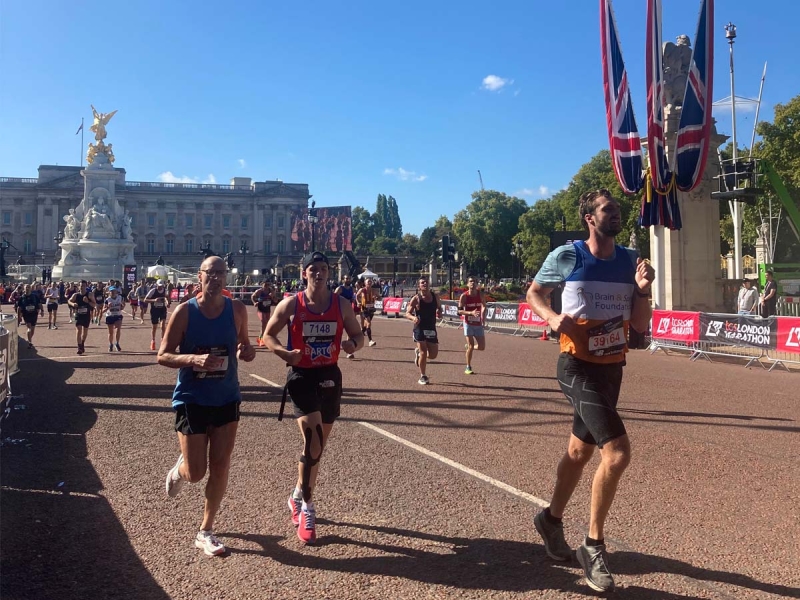 Congratulations to all our 2022 London Marathon runners!
London Marathon, Sunday 2nd October 2022
The NTUK Head Office team were on the start line, on the course, in the stands on The Mall and then in St James Park to meet & greet some of our runners post-race. The hard work was done by all our runners - it was great to have so many of you supporting the Neurofibromatosis community.
The 2023 race takes place on Sunday 23rd April - join the NTUK team and make a difference to the 26,500 affected by NF in the UK.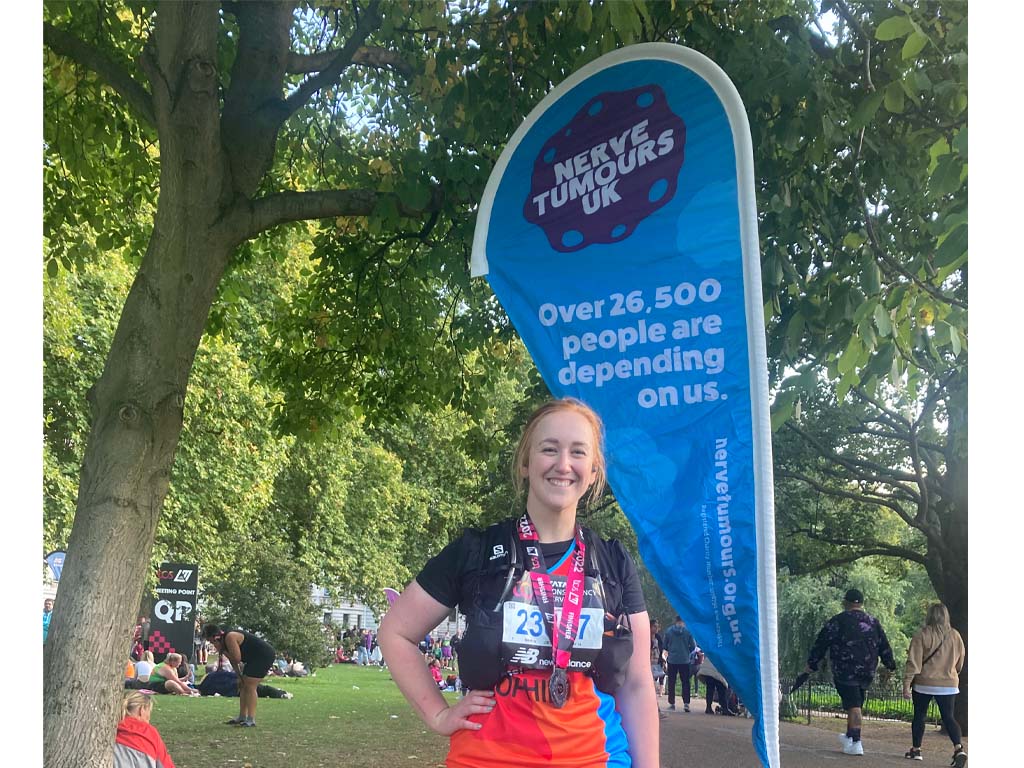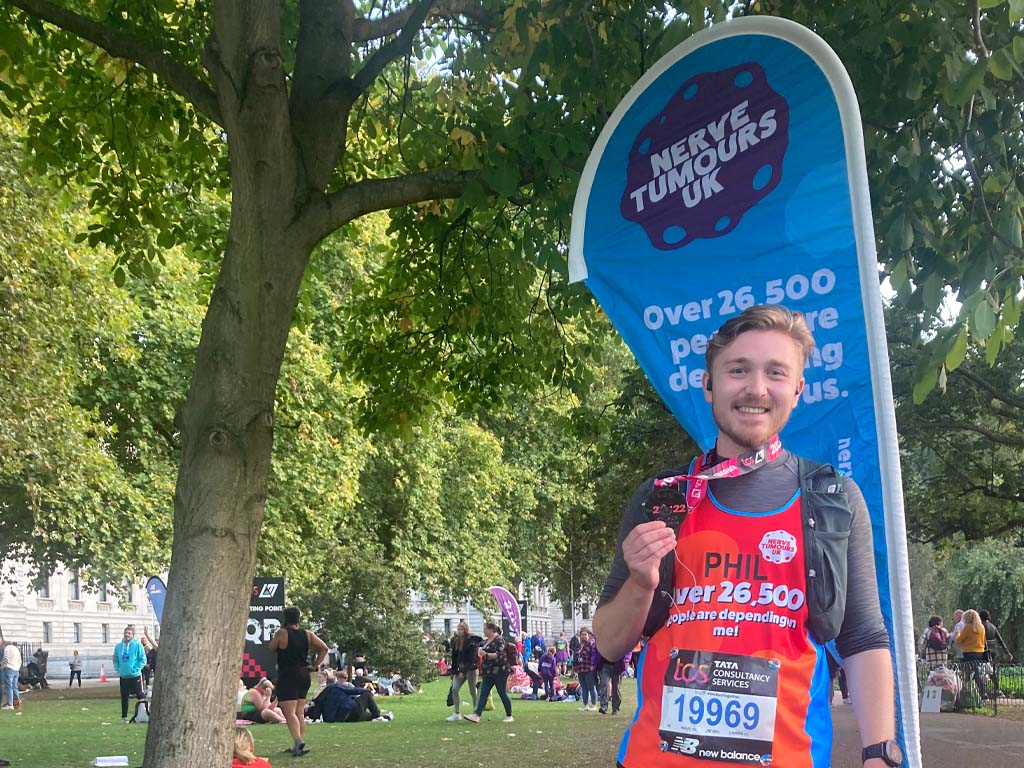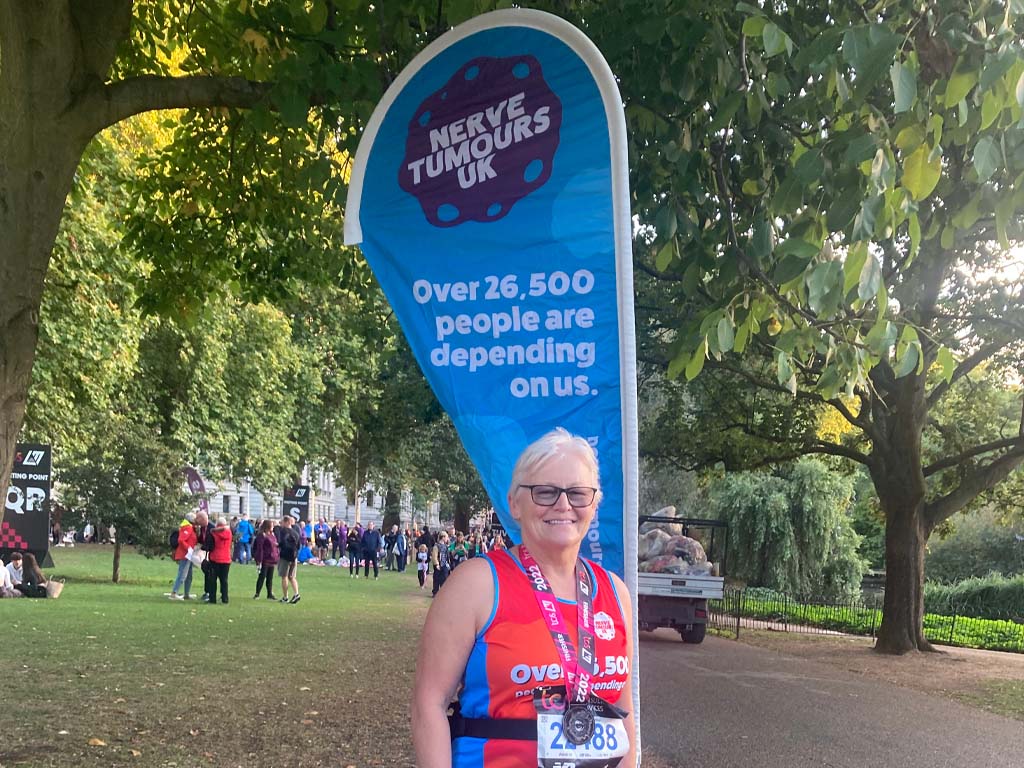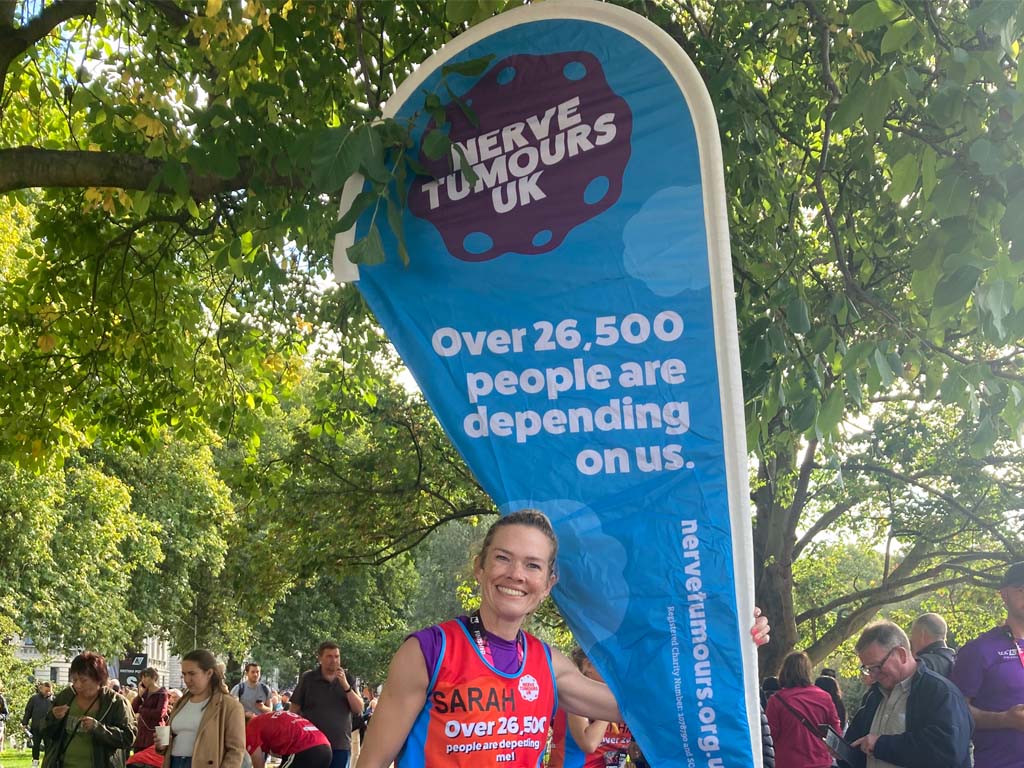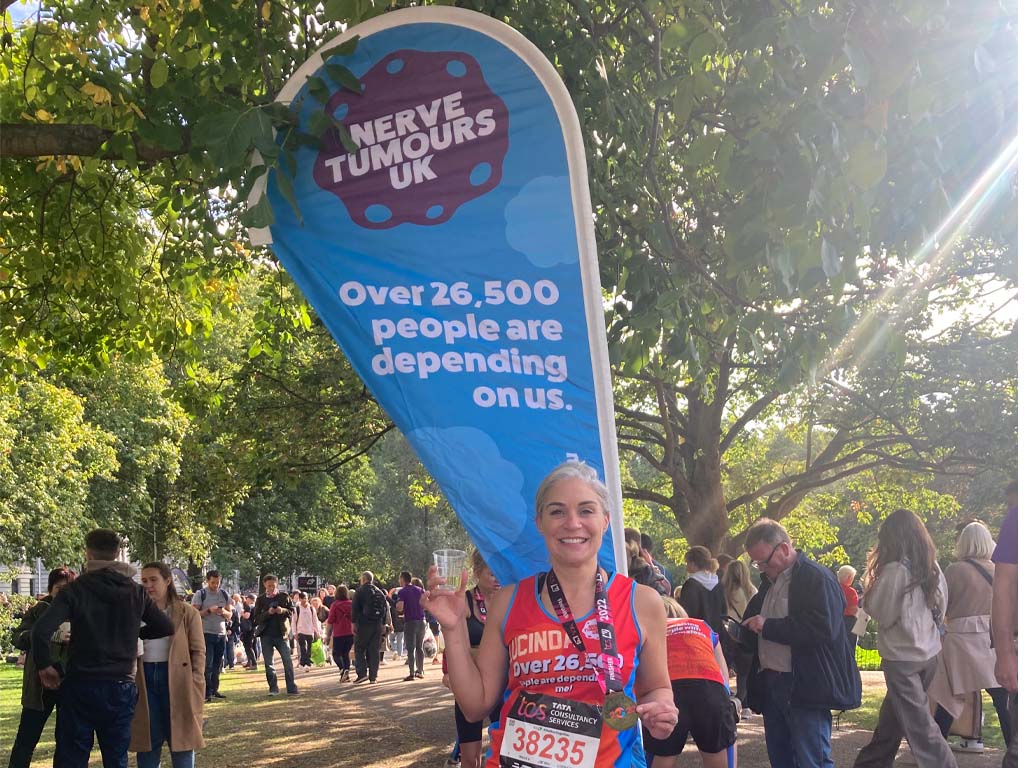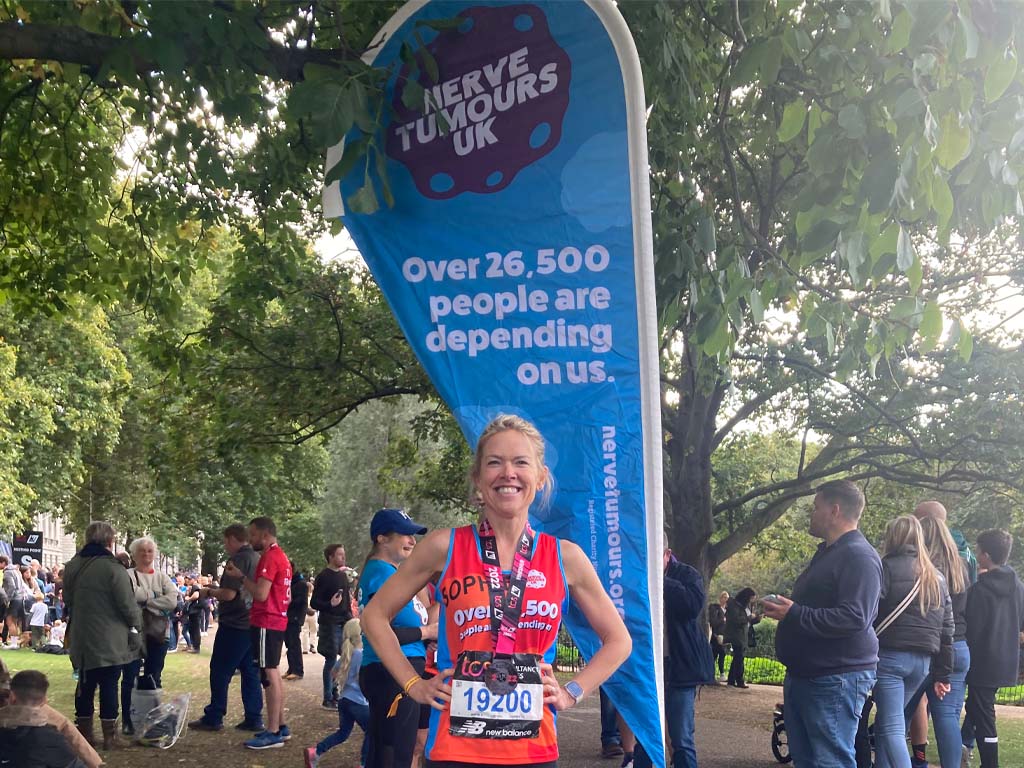 Rosie Benneyworth
5:11:50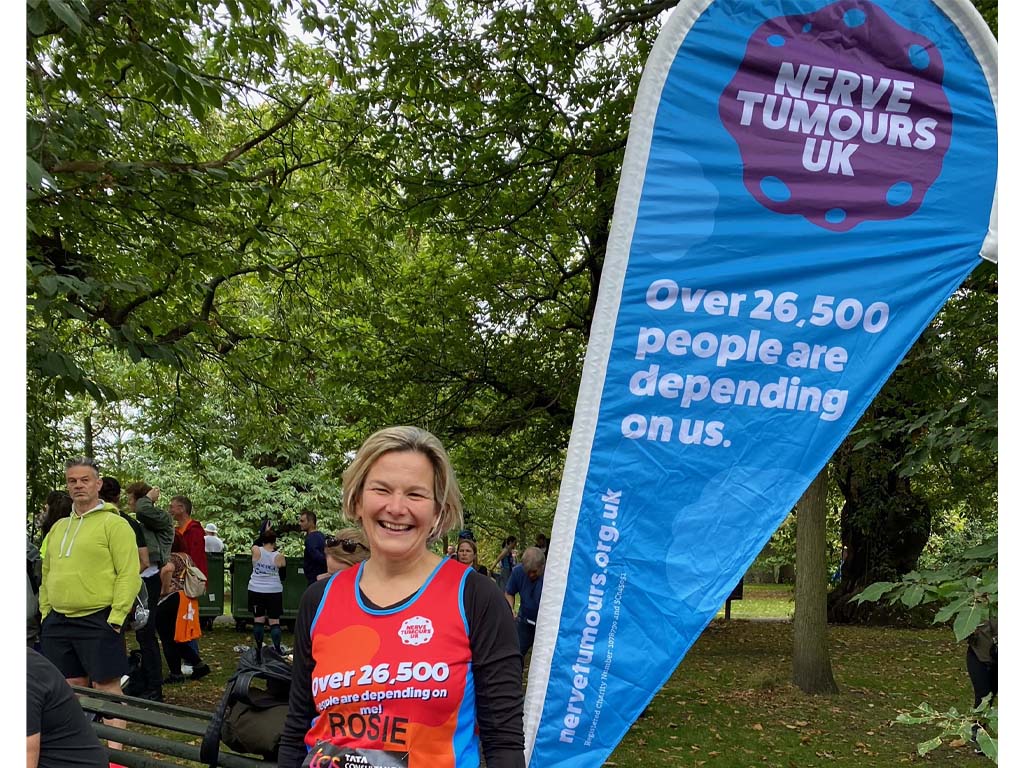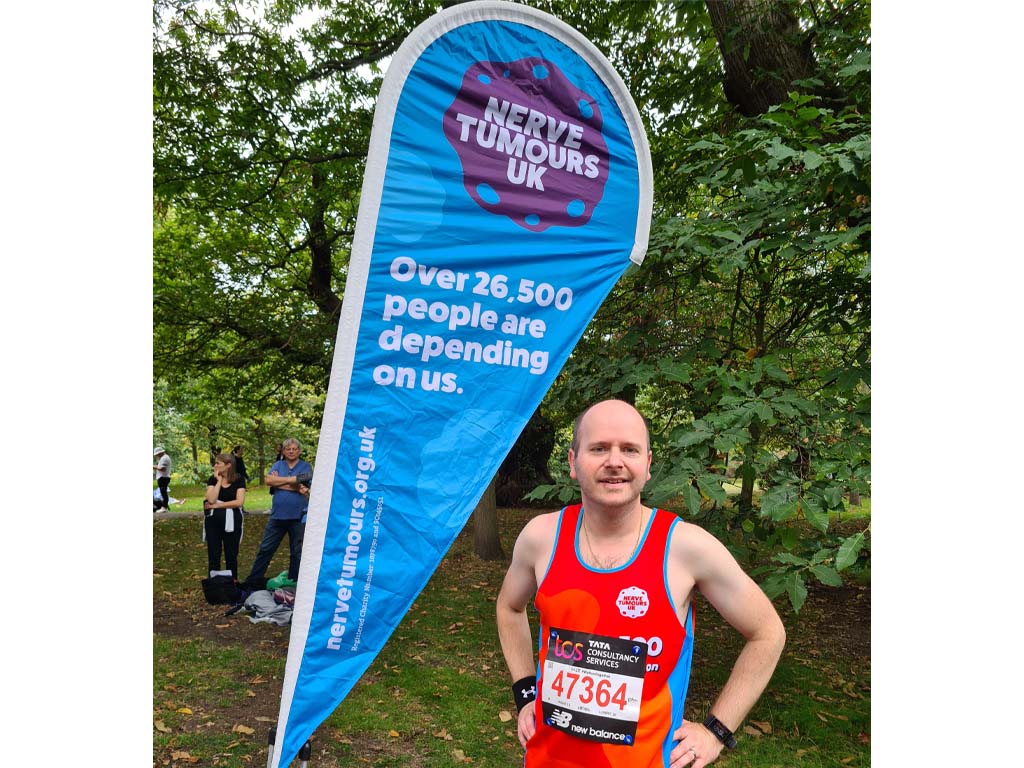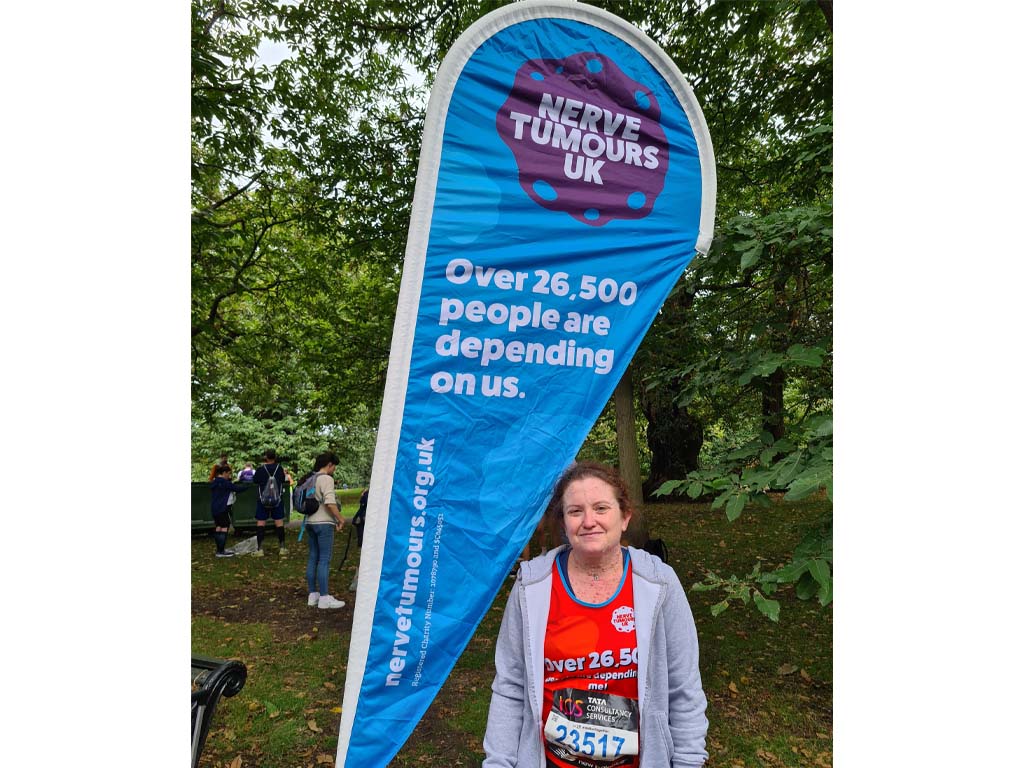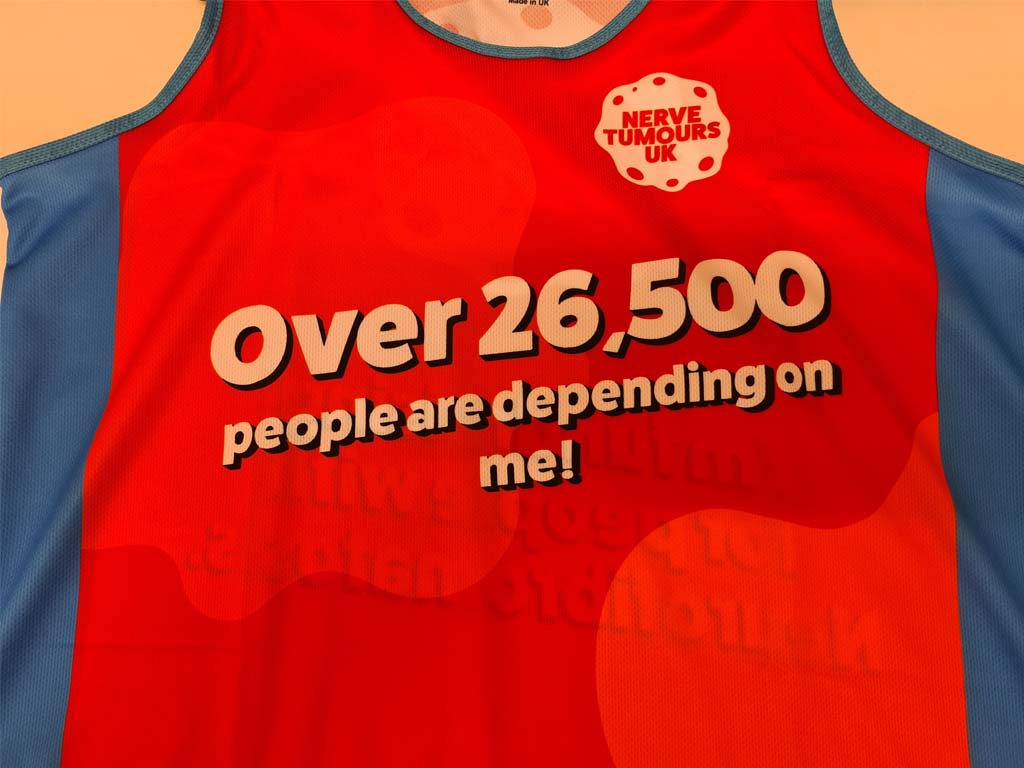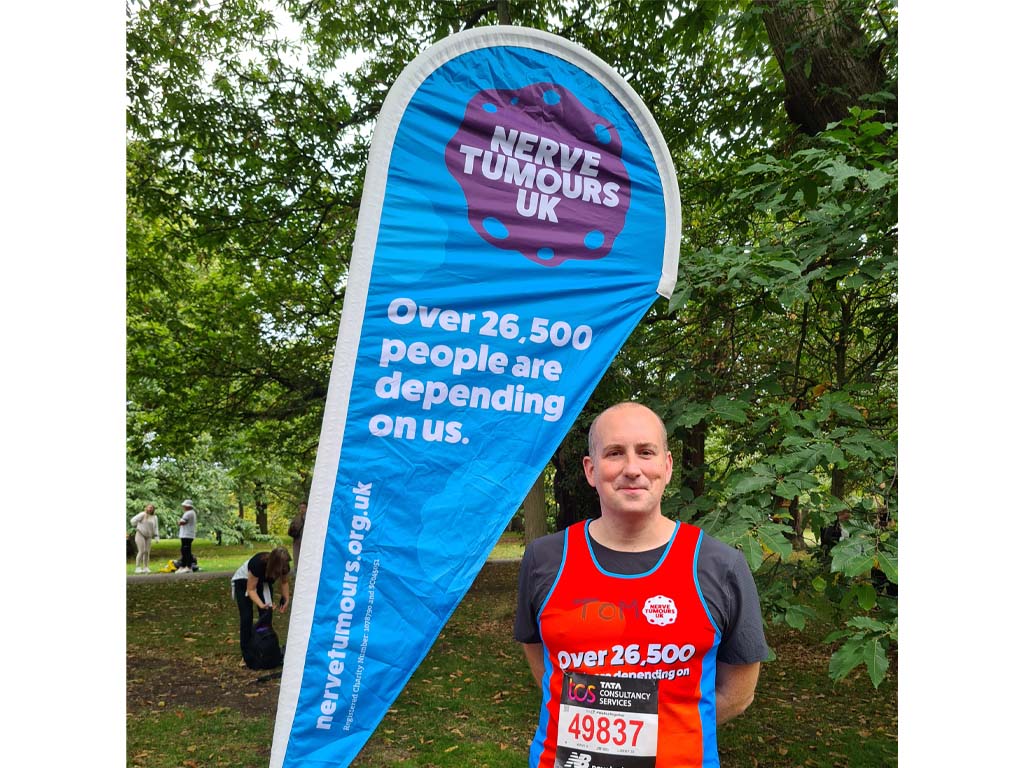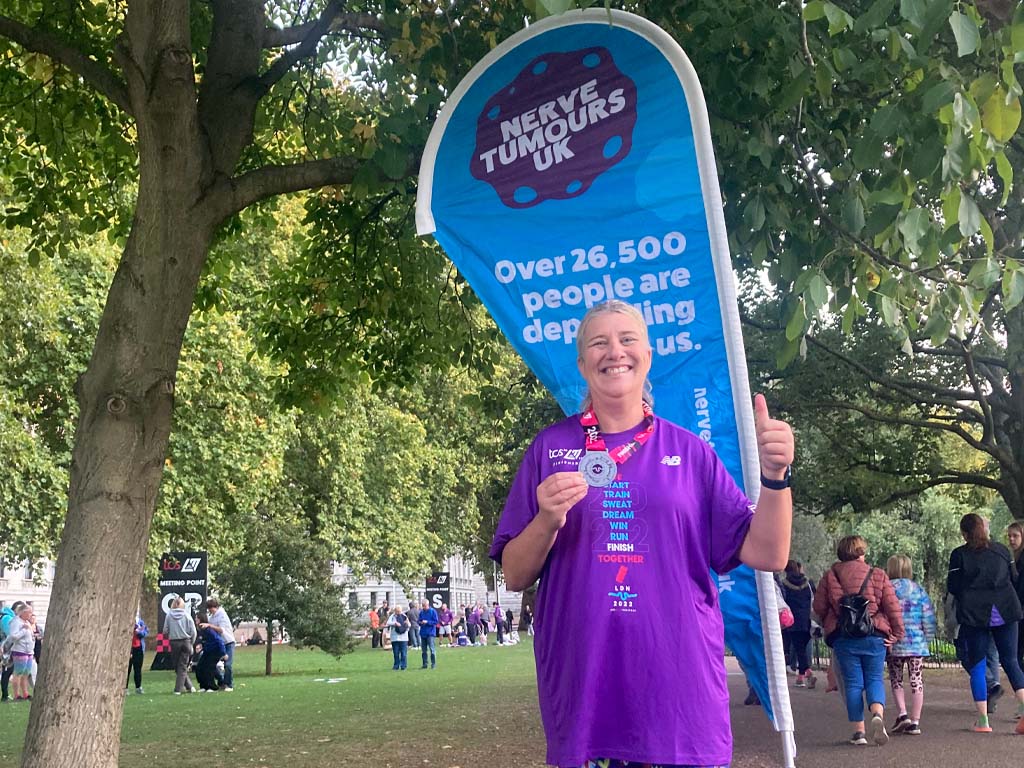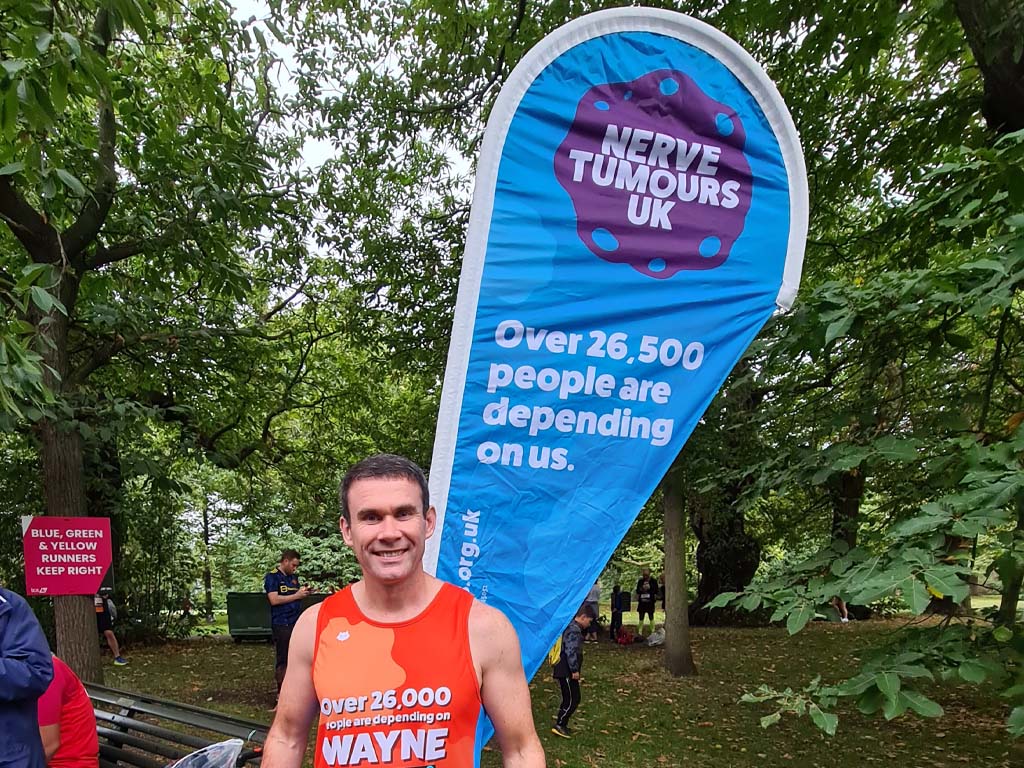 Joe Lloyd (right)
4:40:12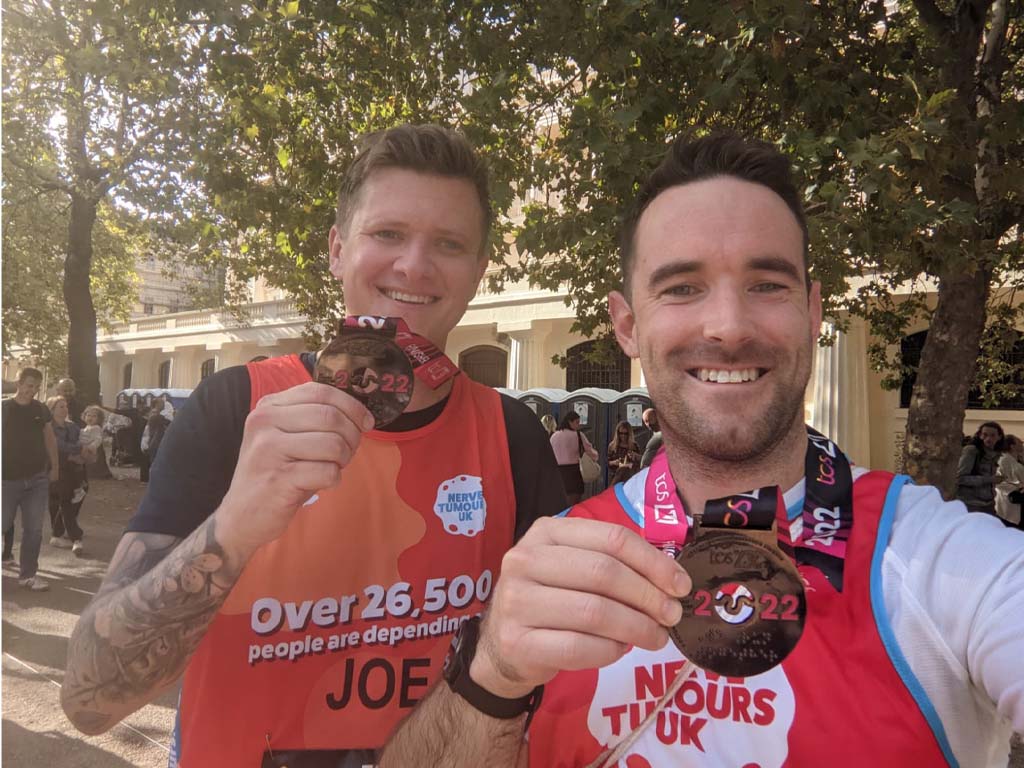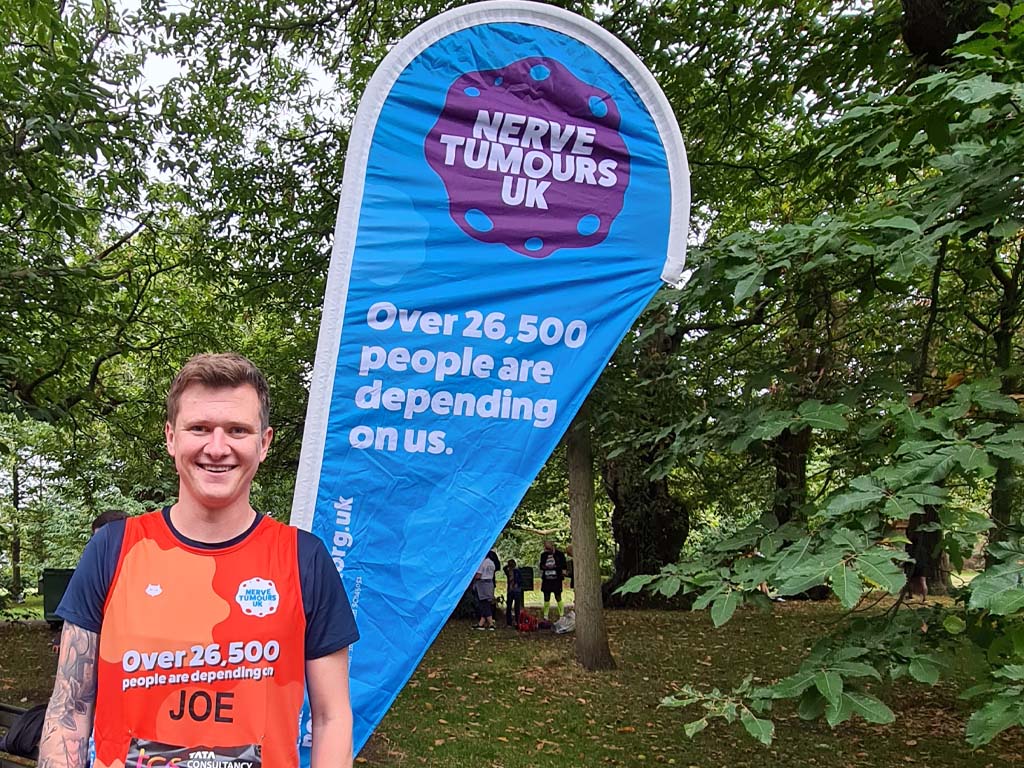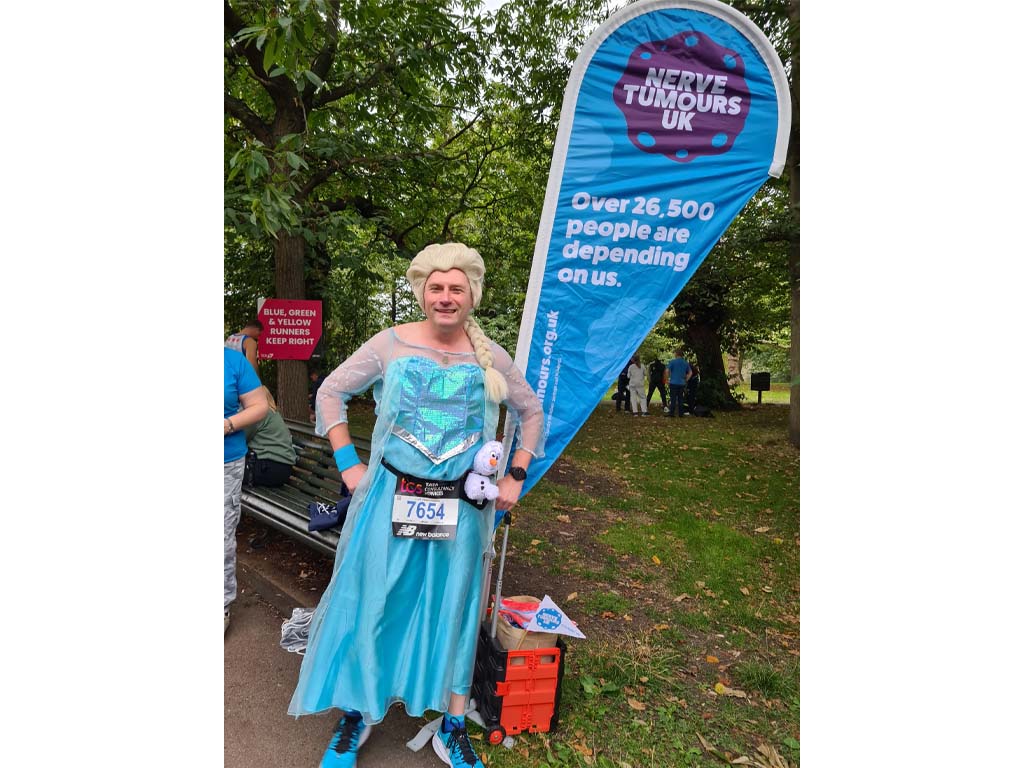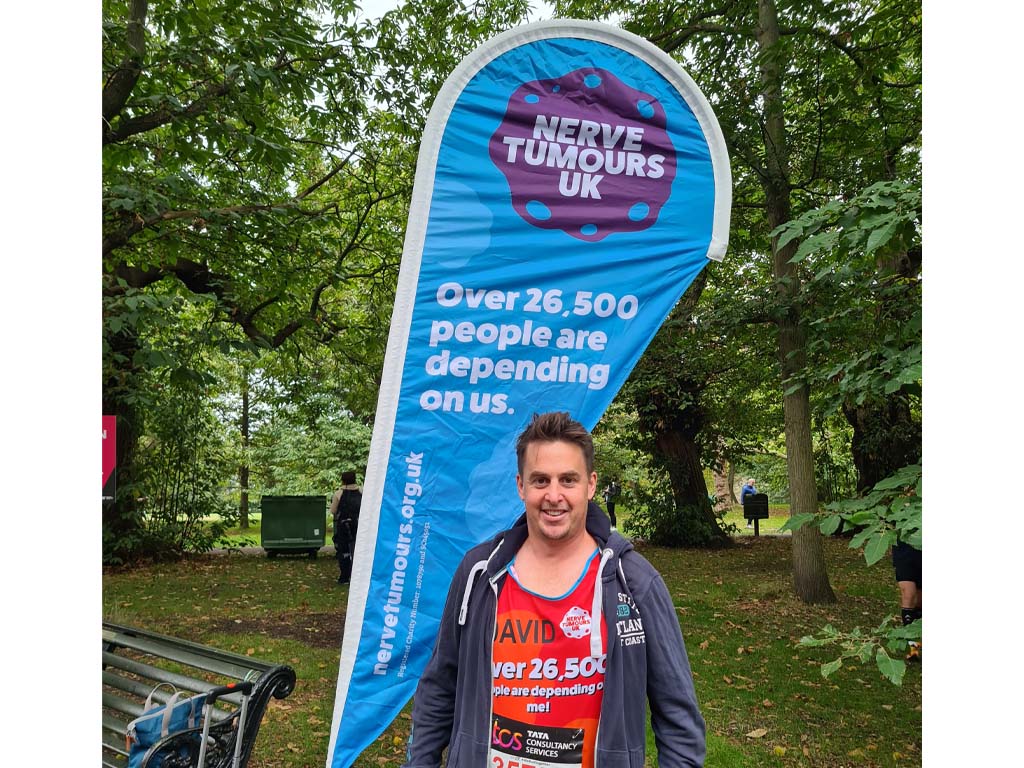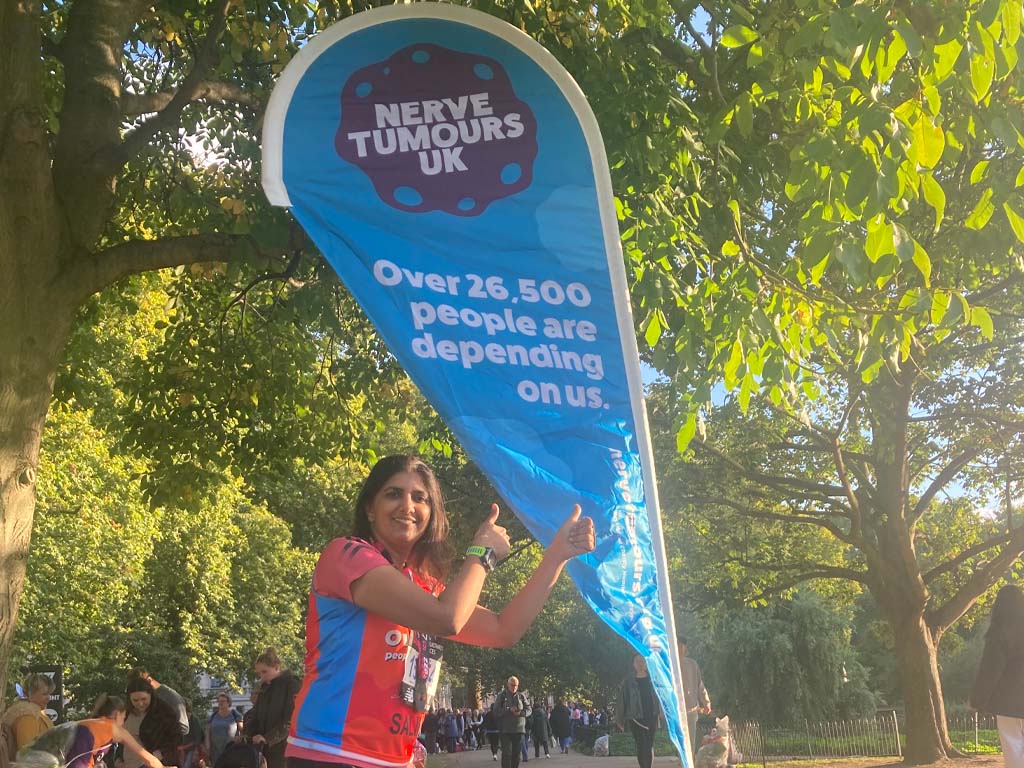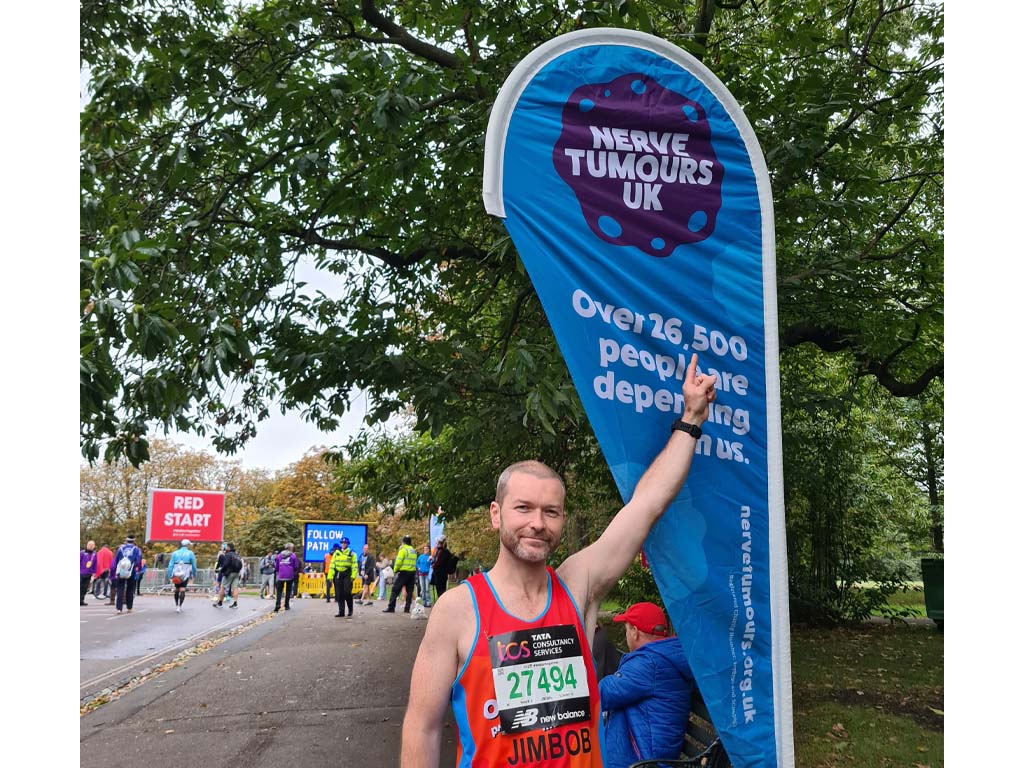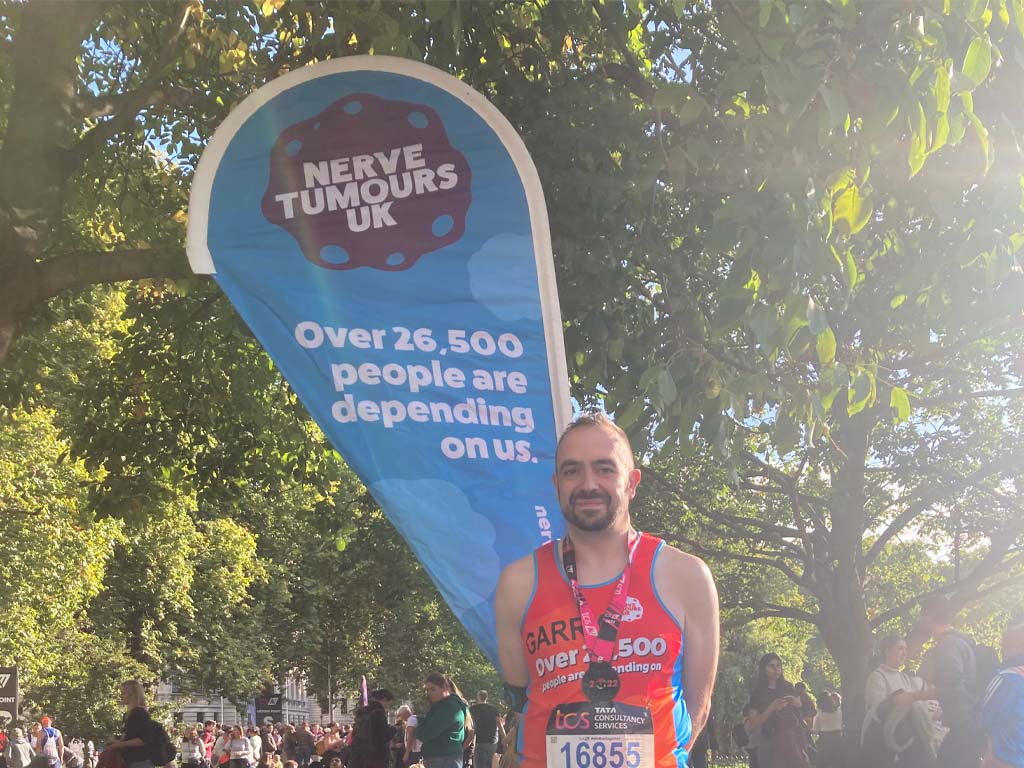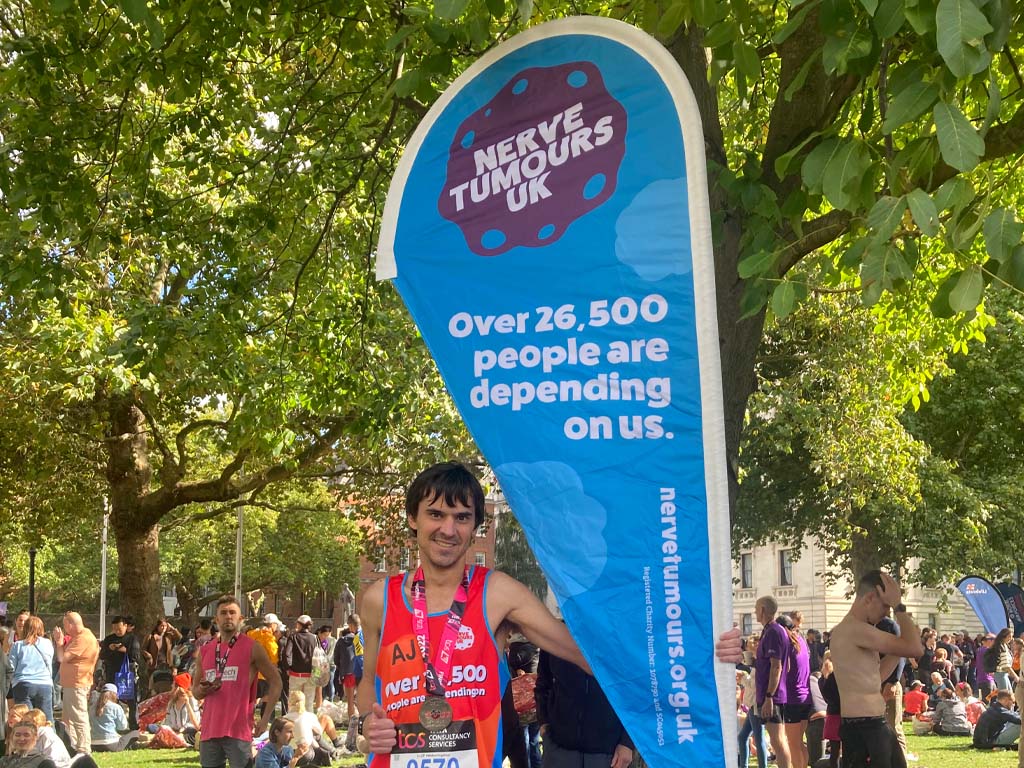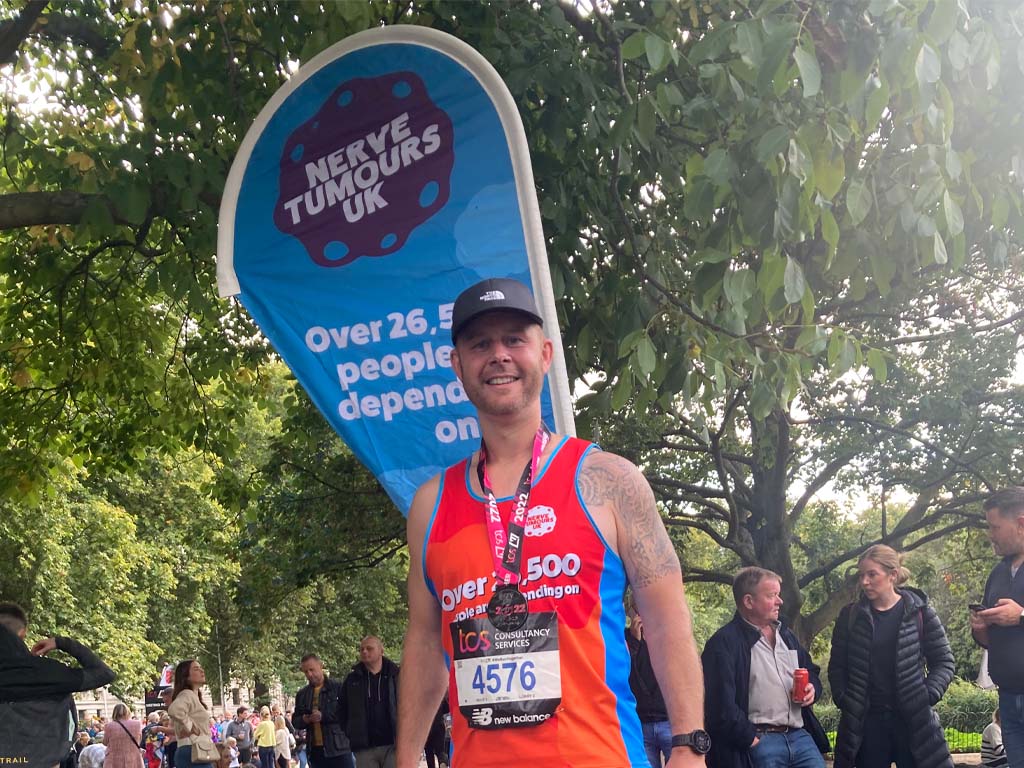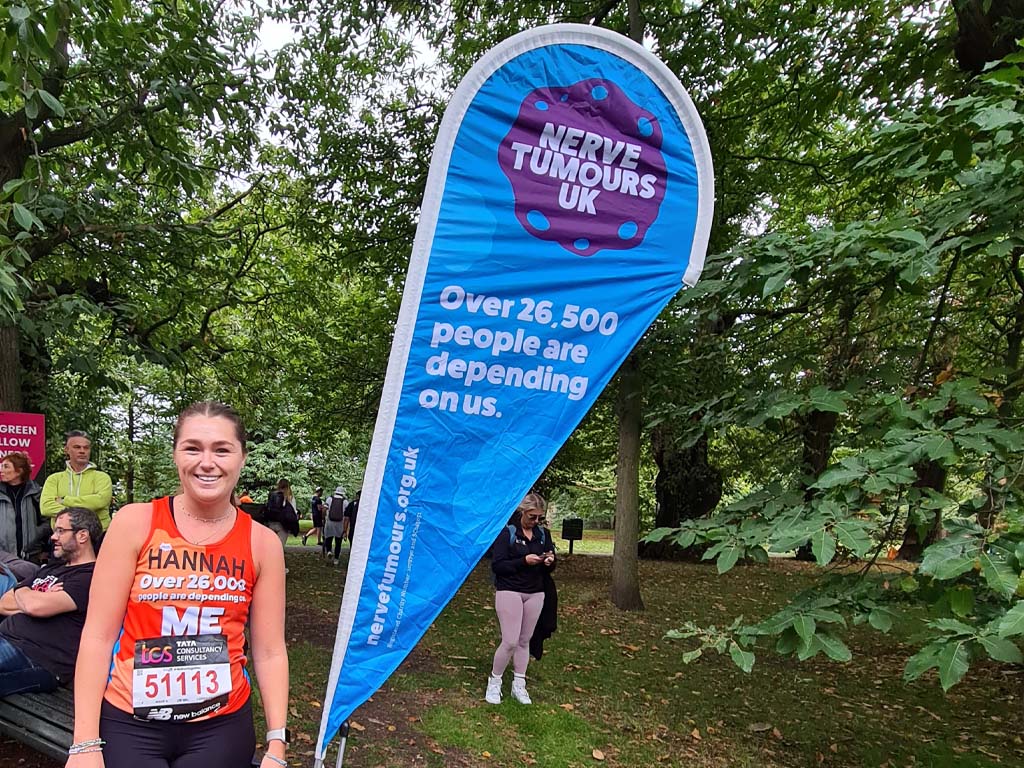 Robert Cowper-Coles
3:41:05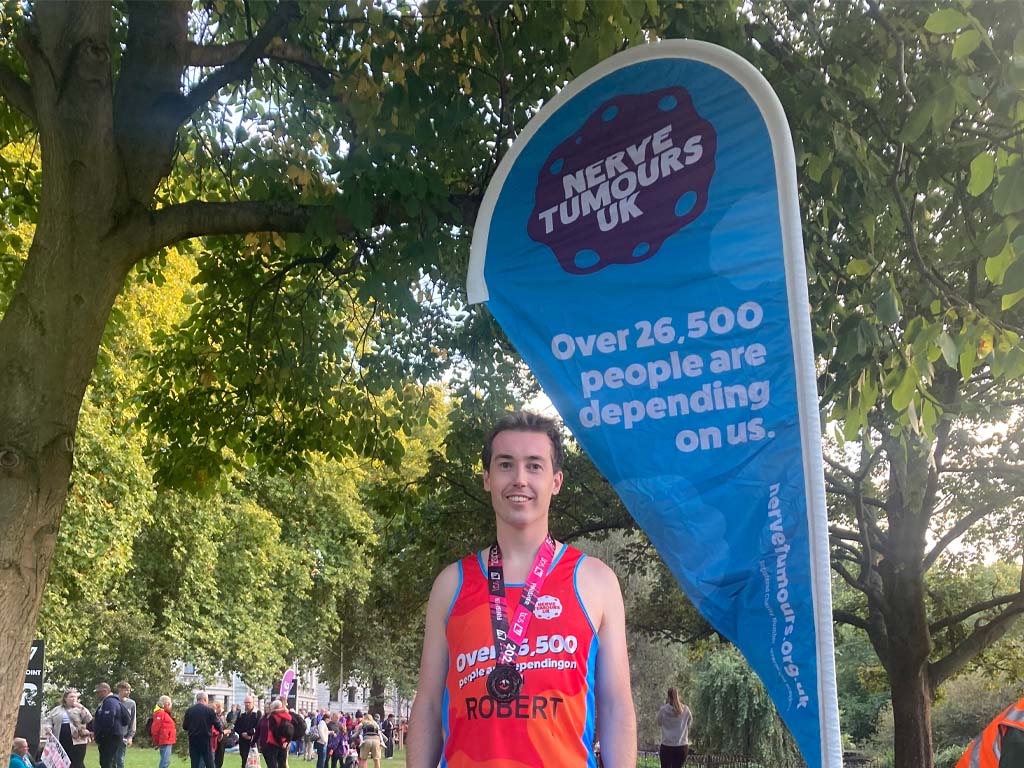 Holly Tillotson (left)
3:46:50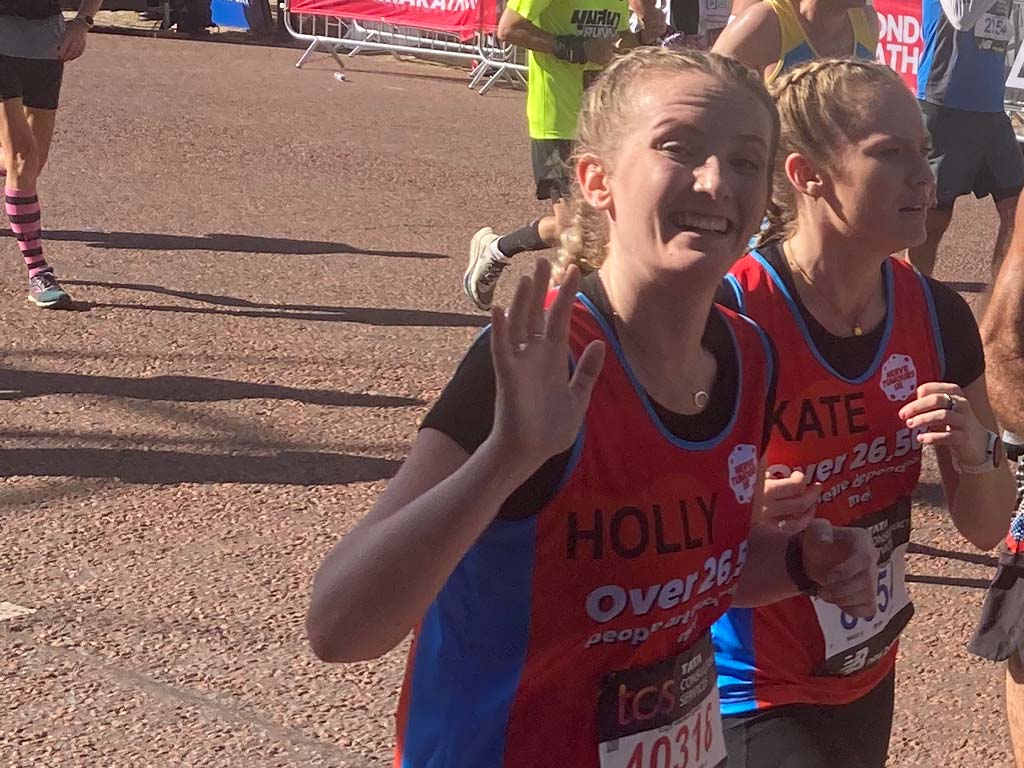 Kate Tillotson (right)
3:48:33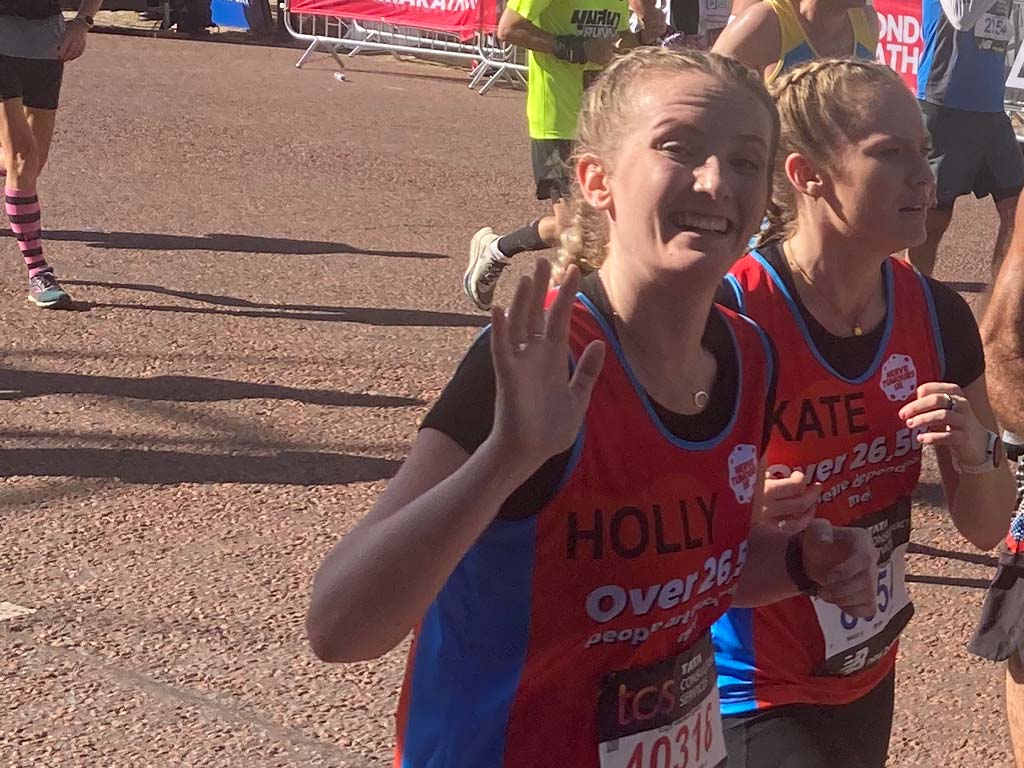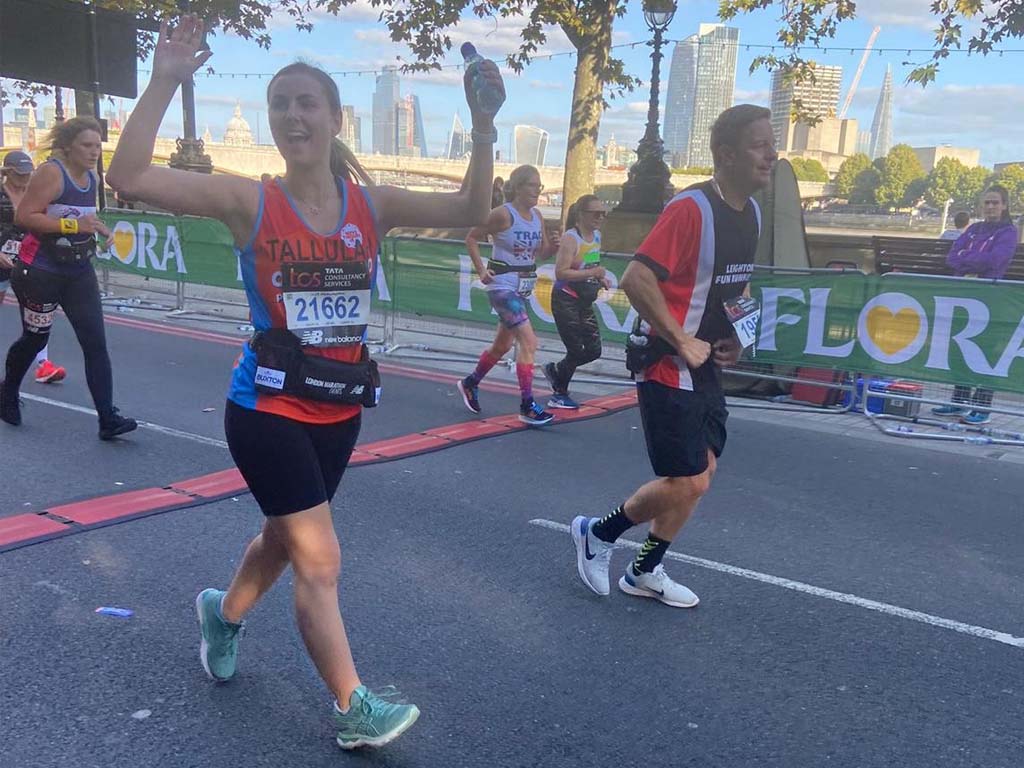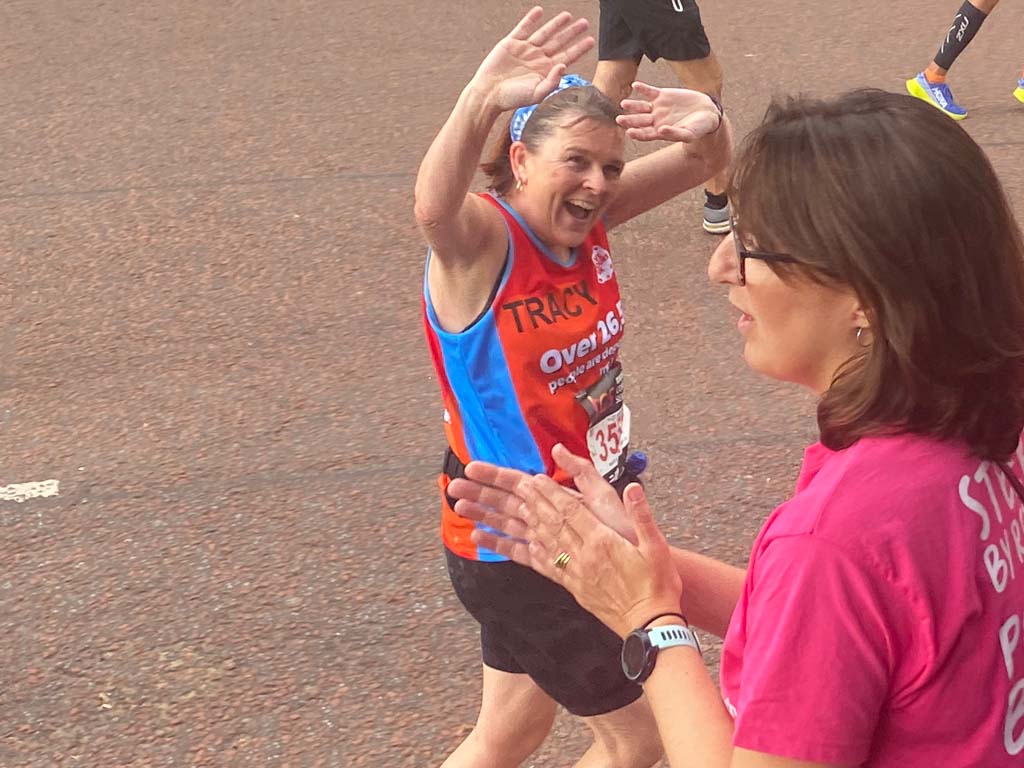 Julia Parker (on left)
4:54:29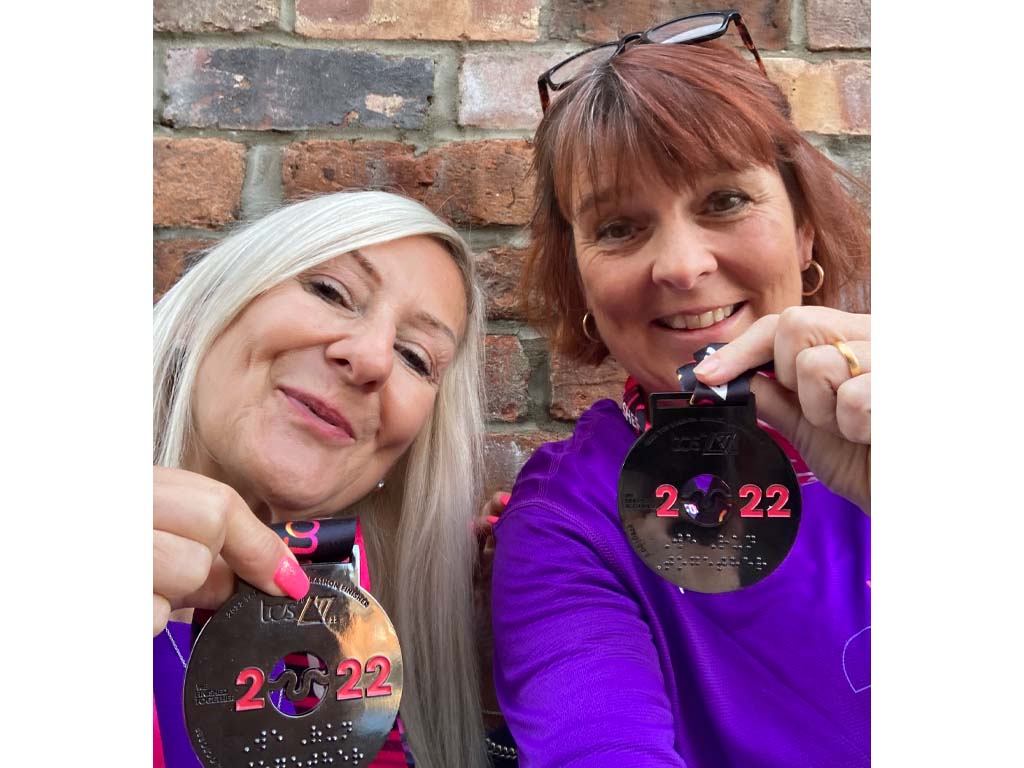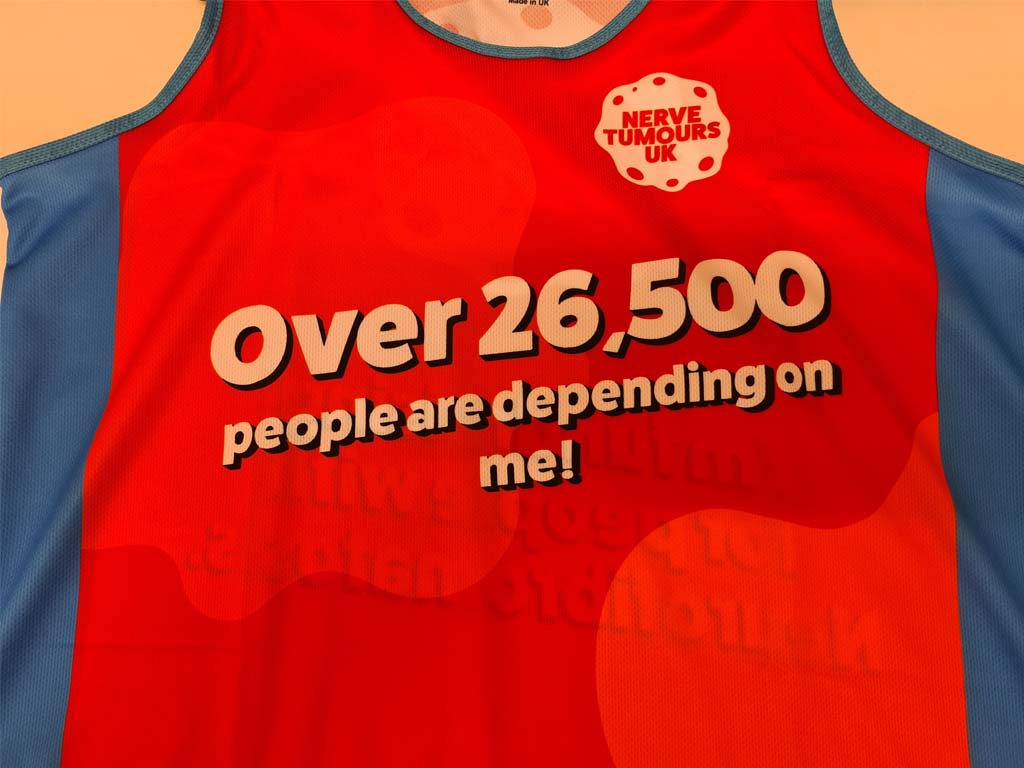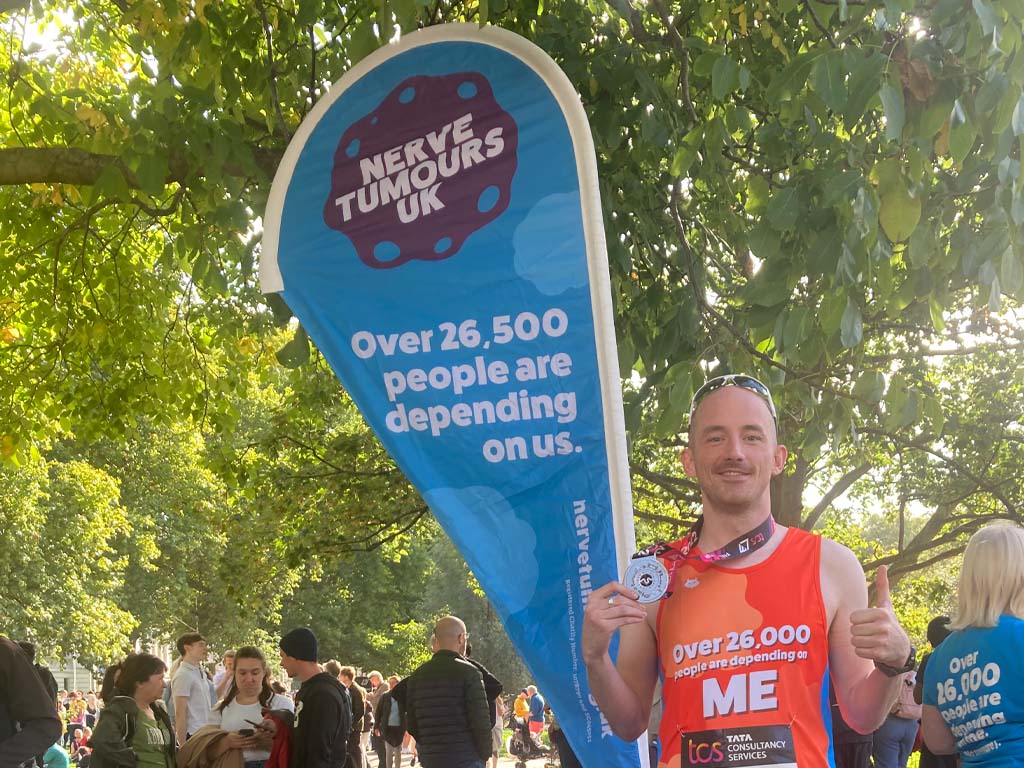 Join the NTUK London Marathon team for 2023 and raise awareness for the 26,500 affected by NF in the UK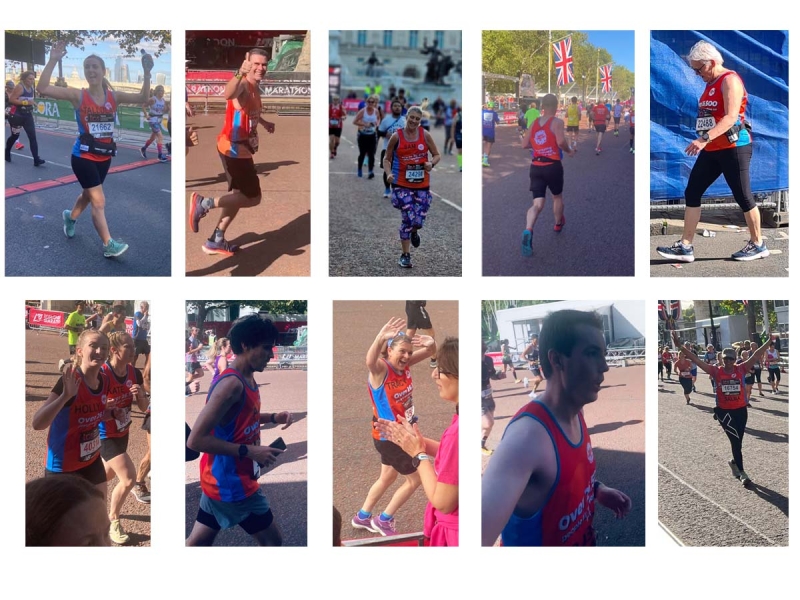 Our NTUK runners aren't short of motivation or inspiration.
Each and every one of our runners has their own reason to run, and personal connection to Neurofibromatosis.
All of them accomplished something great by raising awareness on one of the biggest sports days in the British calendar and the most popular marathon in the world.
Read some of their stories below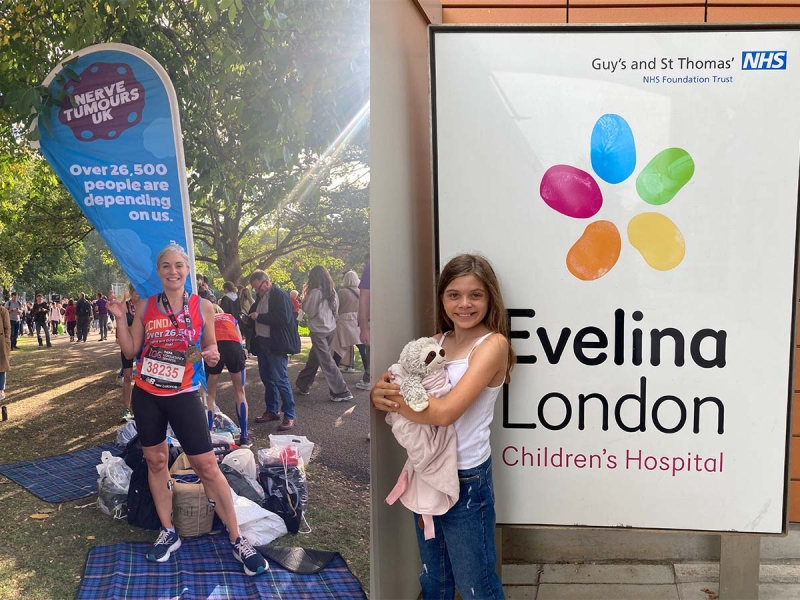 "My daughter was diagnosed with NF1 at the age of 6months. She has been monitored throughout her life by our local hospital but in February 2020 she developed her first neurofibroma in her abdomen quickly followed by another. We were referred very quickly to Guys NF Team and have been under their care since. The care she receives is like a private healthcare service and the level of respect and individualised care she received has left us humbled as a family. I'm aware that the Nerve Tumours Charity has Professor Rosalie Ferner as part of the team and feel indebted to Rosalie, Dr Lascelles, Nerve Tumours Charity and the NF Team for service they provide and continuing to research this varied condition so that my daughter may have a better and brighter future. "
– Lucinda Godfrey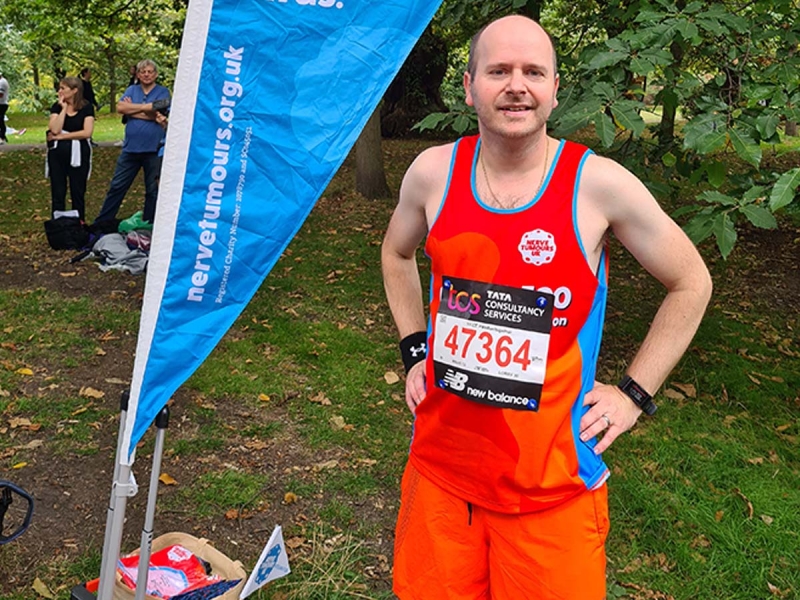 "I'm doing the London Marathon to fundraise for Nerve Tumours UK as NF1 is a condition my daughter was diagnosed with from birth. Nerve Tumours are a great charity for advice and support for people with Neurofibromatosis. "
– Ian Boden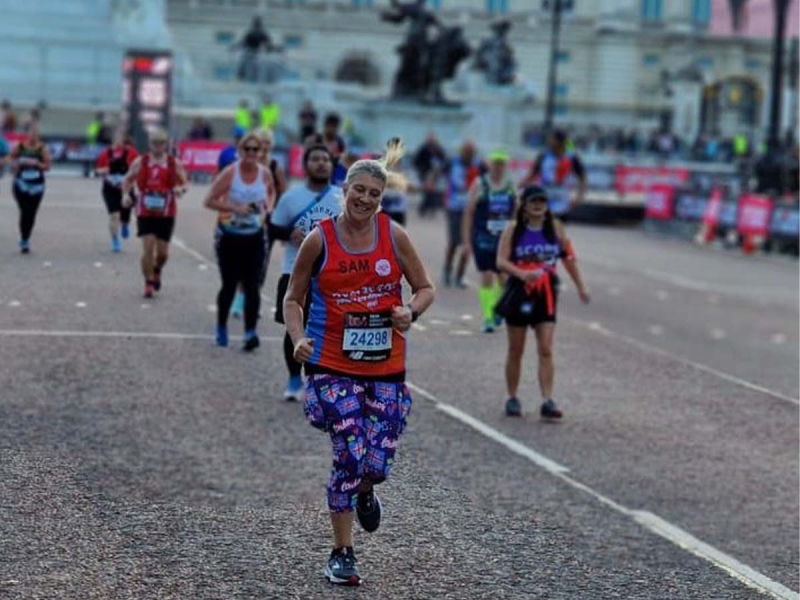 "I'm running the marathon to support NTUK - as one of the Specialist Advisors, I know how valuable our services are in offering support - I'm also doing this as part of a personal running journey - only discovered running just over a year ago and didn't envisage for one minute my journey would take me to the London Marathon - a very personal challenge and I feel privileged to have the opportunity to cross that finish line and be raising the flag and money for a charity very close to my heart - NTUK- Thank you for the opportunity to do this and all the support throughout! "
– Sam Gaden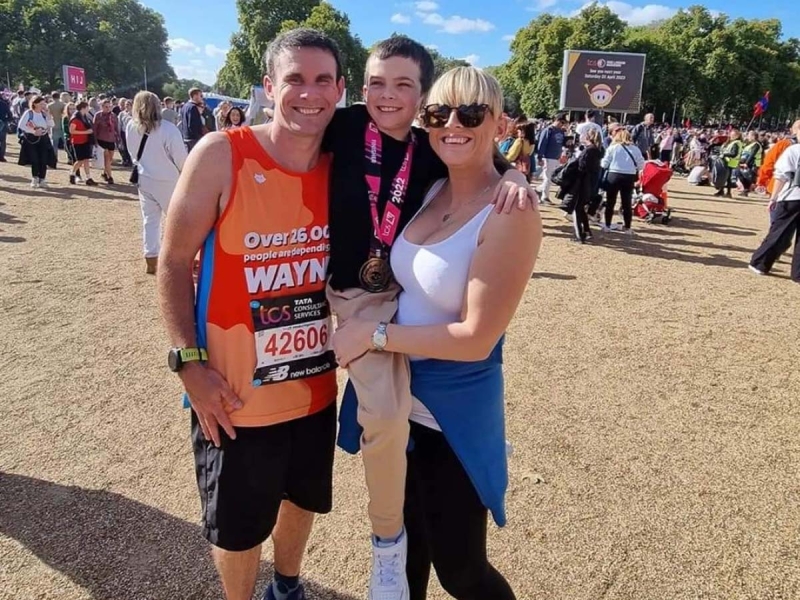 "My training has been horrendous with only 7 weeks available to me. Suffered an injury and kept me out for 5months. I'm running London and then fly out to Chicago 4 days later to run that marathon on the 9th. It's all worth it though to raise money and awareness. "
– Wayne Littlewood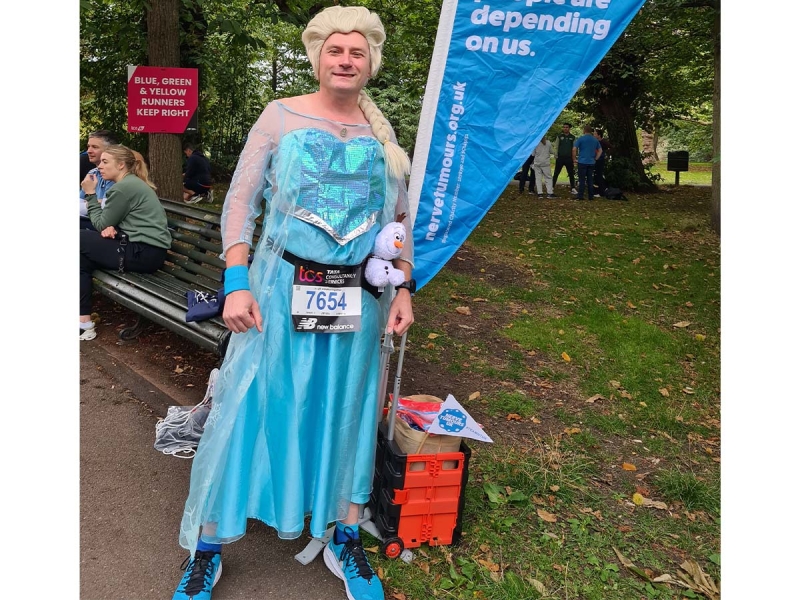 "This is my 10th marathon (my 7th London Marathon for NTUK), so as it's a milestone marathon for me, my niece had carte blanche to chose me a costume to wear, and she chose Elsa from Frozen! So this time I'll be going as a Disney Princess…"
– Adrian Maj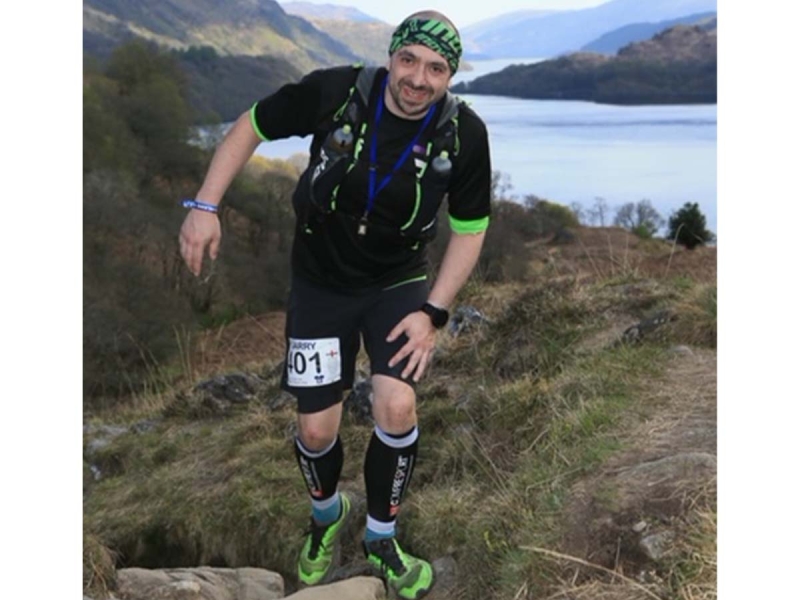 "I'm running London Marathon to raise money in memory of my younger sister Natalie who had NF. Natalie died 15 years ago this year aged just 17. She had amazing determination & loved sport so I decided this would be something that will test me and require me to summon some of Natalie's determination to get the race finished. "
– Garry Smith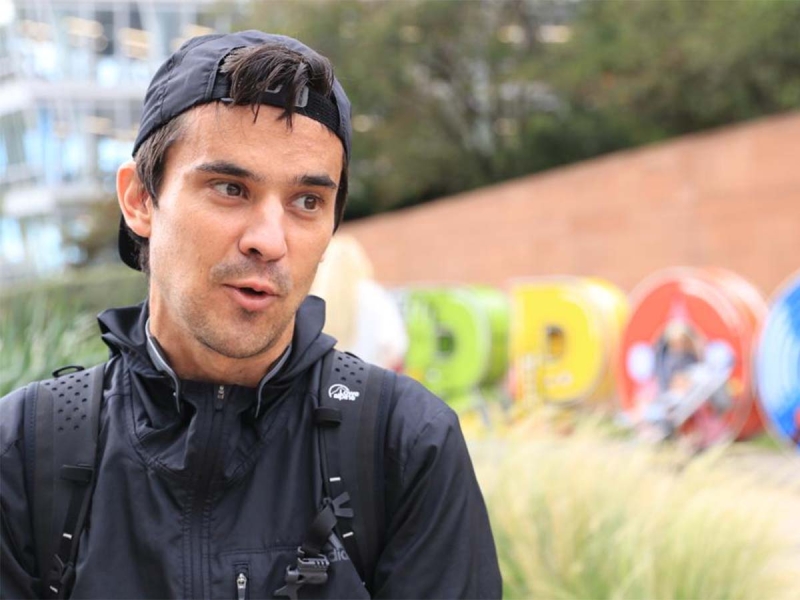 "I have Neurofibromatosis myself, fortunately for me, my NF1 has had very little impact on me apart from a few lumps and bumps but none that bother me. However, I do have multiple neurofibromas throughout my spine and mild incidental compression fractures but I'm not in any pain. I run on a regular basis and as I'm a keen runner I'd thought it would be a good idea to raise some money for Nerve Tumours UK so they can continue providing support and a valuable service for individuals who are more severely impacted with NF than myself. "
– Allan Thompson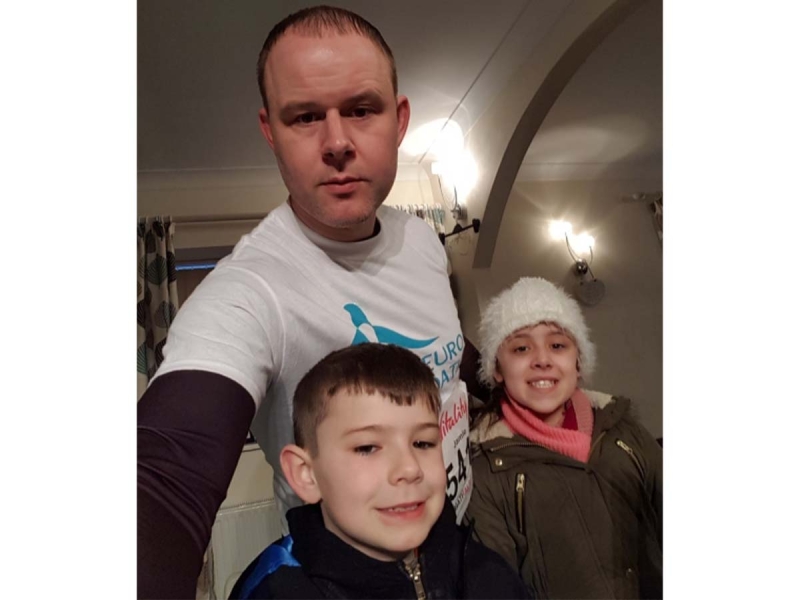 "My daughter was diagnosed with NF1 when she was 2, she is now 17. She developed scoliosis when she was 10 and 18 months later had to have most of her spine fused as it was changing so quickly. She has spent the last 12 months in a back brace for 23 hours a day as her spine was curving again. I wanted to start fundraising for and raising awareness of NF, as a dad I felt powerless at times to be able to help my daughter Miya so by getting out of my comfort zone and experiencing discomfort, I felt like I was doing some good. "
– Jamie Woodland
"I am running the 2022 London Marathon to raise awareness of Neurofibromatosis, and help the 26,500 people who suffer from this painful condition."
– Robert Cowper-Coles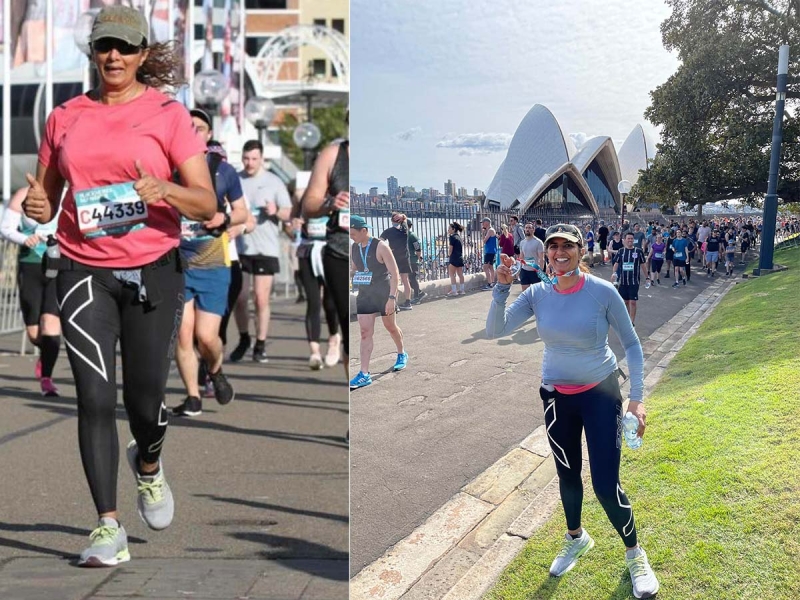 "During the pandemic, Salma couldn't travel from Australia to see her family in the UK & has waited 2.5 years to run the Marathon, in memory of her dad."
– Salma Razzaq
A few more photos from the day to reflect the incredible atmosphere and support for the runners