London Marathon 2019: 26 hard miles for 26,500 people affected
01 May 2019
London Marathon 2019: 26 hard miles for 26.500 people affected
Many, many congratulations to you all for your amazing efforts at the London Marathon 2019 yesterday. The results of all your hours of training, commitment and dedication over the recent months showed on Sunday, and we were so proud to have you running for Nerve Tumours UK and raising so much money and awareness along the way.
As ever we really enjoyed meeting so many of you at the top of the hill at the Red Start, seeing you at the 8-mile mark in Deptford, passing us at the Grand Stand, at the 'N' sign or in The Feathers pub for a well-deserved drink. What an amazing day it was and you should be hugely proud of your achievement.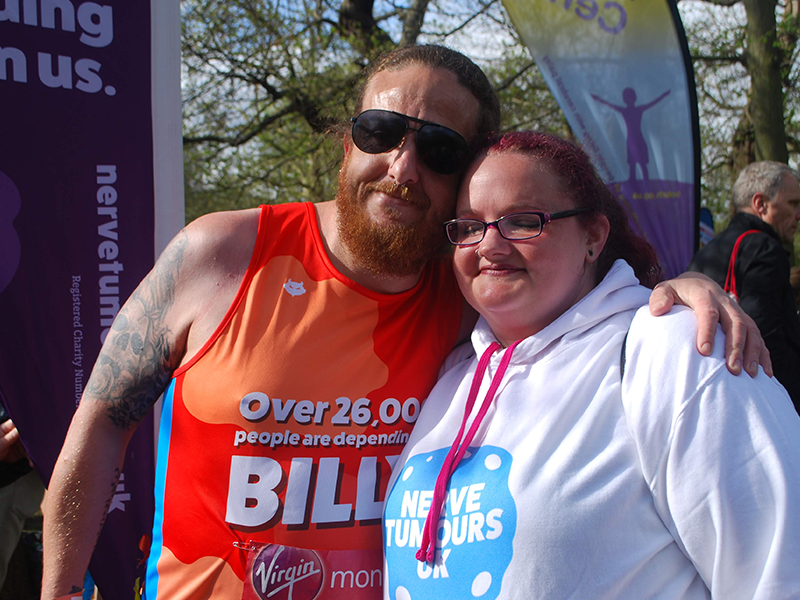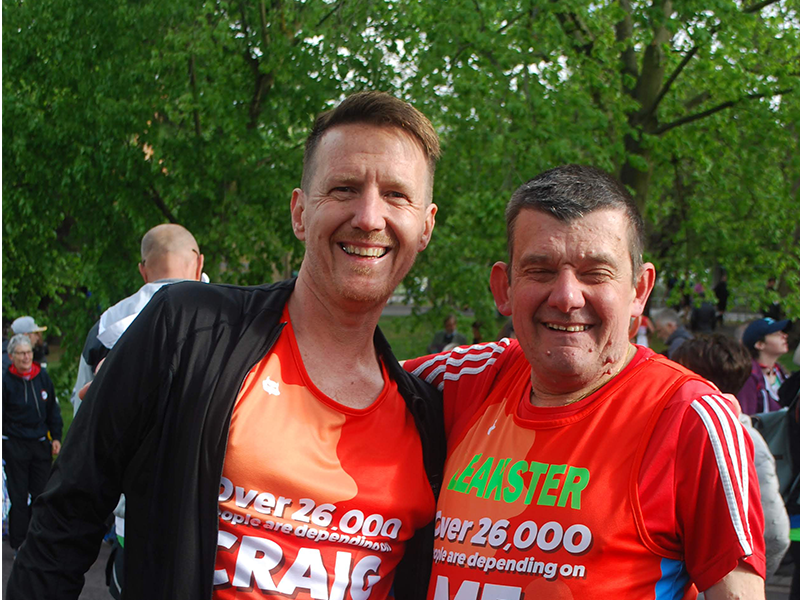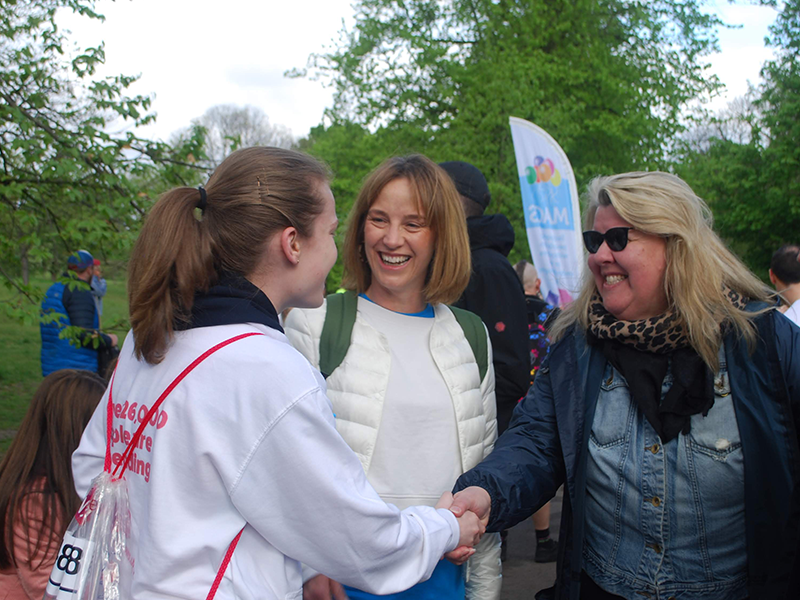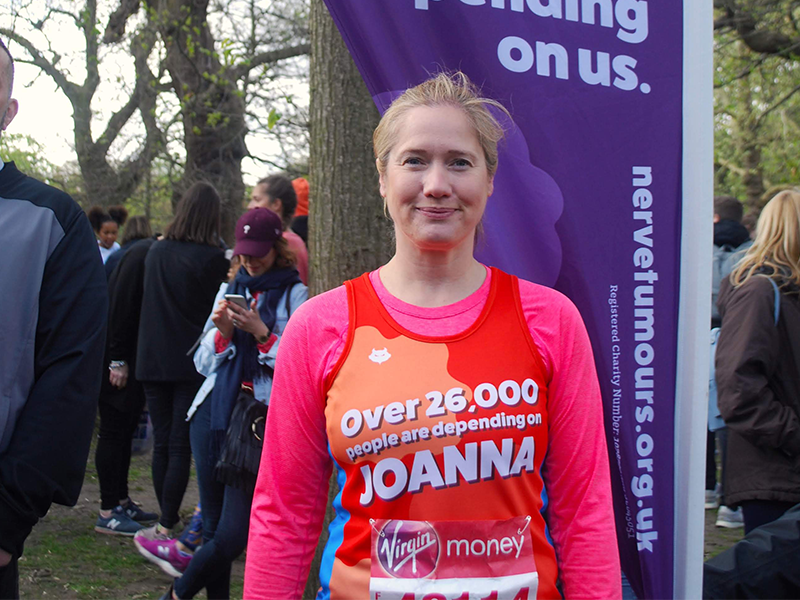 It is difficult to express how grateful we are to you, but we want you to know that the money you have raised will enable more families with Neurofibromatosis to have the help and support they need, and for that we thank you!
We hope that the blisters, aches and pains are gradually fading, whilst your memories of the Marathon will live on for ever!
The best time: David Jamieson 3 hr 13 mins
Andy Leaks (Leakster) ran his 10th marathon.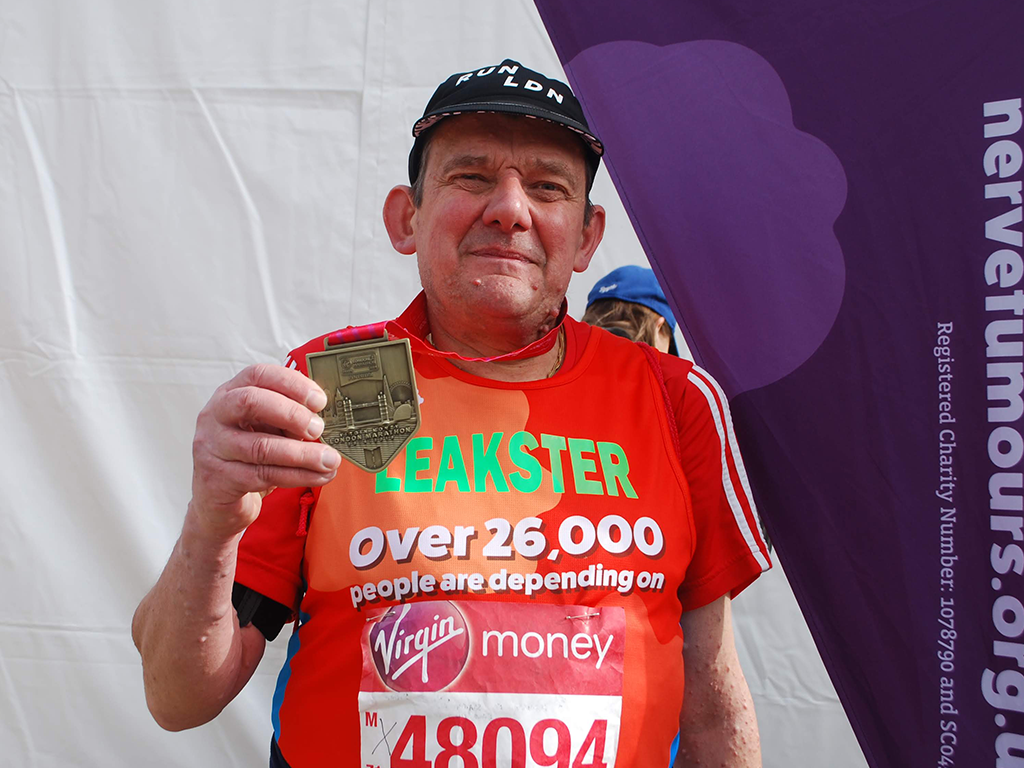 Thank you to all NTUK London Marathon Runners:
Ting, Diane, Wayne, Greg, Keiran, Esse, Calum, Zoey, Kate, Ross, Joanna, Carlos Jonathan, , Joanna, Steve, Craig, David, Georgina, Sarah, Matt, Oliver, Krishna, Kulroshan, Emily, Paul, Mayoor, Joe, Ed, James, William, Adrian Maj, Andrew, Danielle and Perry.