Liz's NF1 story: This is the real me
26 April 2023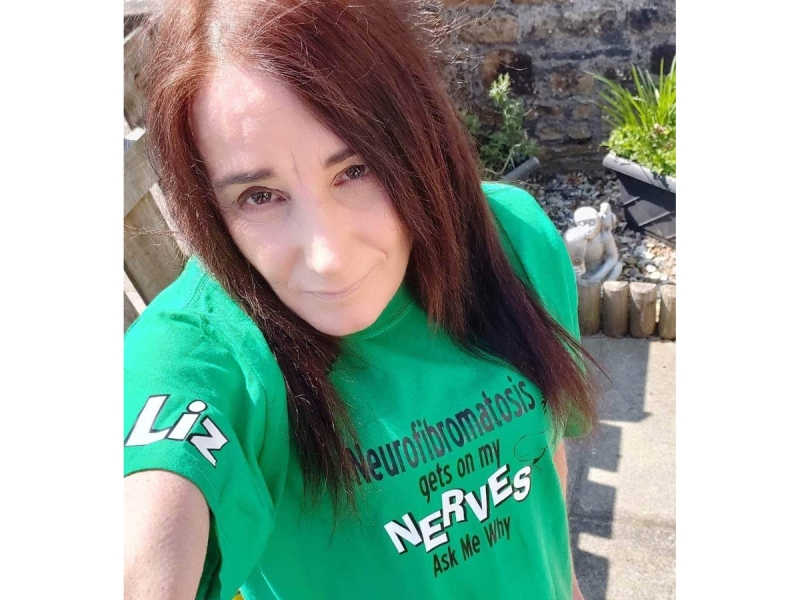 Hi, I am Liz, a mother of three from Yorkshire.
I was diagnosed with NF1 when I was 5 years old. My mother had NF, as did her mother and a couple of her brother and sisters. I had hard painful lumps and café-au-lait marks from an early age.
Growing up, I found it really hard to fit in at school because of learning difficulties and the fact I was very small and extremely skinny for my age. When being bullied or joked at, I snapped. I was often alone and too small to join in play. I found it hard to keep up with my school work, writing was difficult and mathematics was even harder. I couldn't calculate even the simplest
numbers. I was kept in play in school and the teacher would mock me and the class would laugh when I got things wrong. As I went into secondary school, I was in the lowest set of classes and felt I didn't learn much. It was decided that for most of my exams, there was no point in me doing it because I simply couldn't do them. I left secondary school with no qualifications.
Somehow, not long after leaving school, my back was beginning to hurt but I ignored it for a bit as I did not to want to make any fuss. One day I woke up and couldn't feel my legs and it felt like I was walking on jelly and kept falling over. I was taken to hospital where I had some tests, then I was blue-lighted to another hospital where a scan was carried out.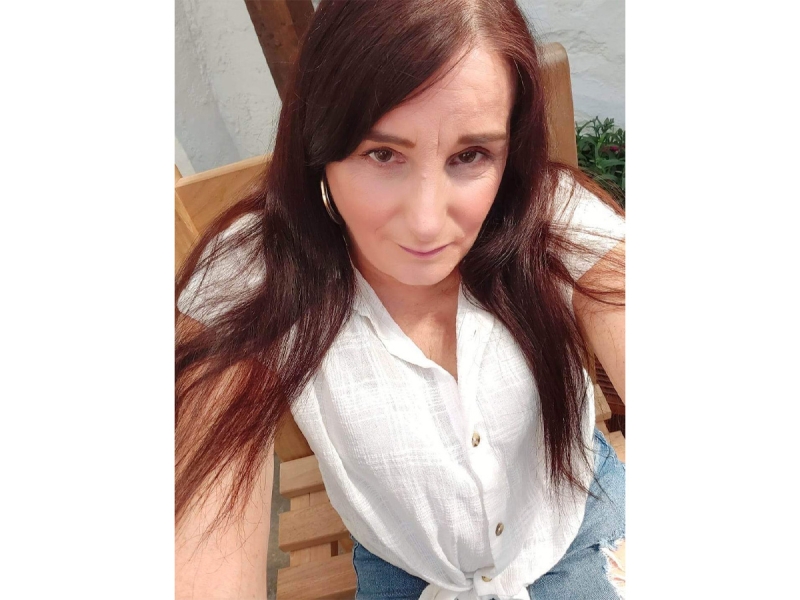 In May 1987, I developed a nerve compression, requiring emergency removal of a golf ball size tumour. This involved a laminectomy of T6,7 & 8. As a result of the surgery to my thoracic spine, I developed a secondary kyphosis. In 1989, as my vertebrae were beginning to collapse and compress, passing a marked deformity to my spine, surgery was performed, with a fibular strut graft used for anterior spinal fusion. After surgery, I was left deformed with a very large hump and very high degree curvature.
I have more NF tumours now as I've aged. Some are hard like beads. They cause me a lot of pain every day and I still find it hard physically and mentally to cope with day to day. It also affects my memory. I felt so alone for many years and I am relying on the help of my children who all have NF1.
Then I came across Libby Huffer, who is affected by the condition herself and is the founder of the social media group Faces of Neurofibromatosis. She is a public campaigner for those affected by NF and has taught me to not be afraid or hide away and to raise awareness.
She is my inspiration and so I decided to help others. Read my poem and share!