Lisa helps Shine a Light on Neurofibromatosis in Belfast
08 April 2022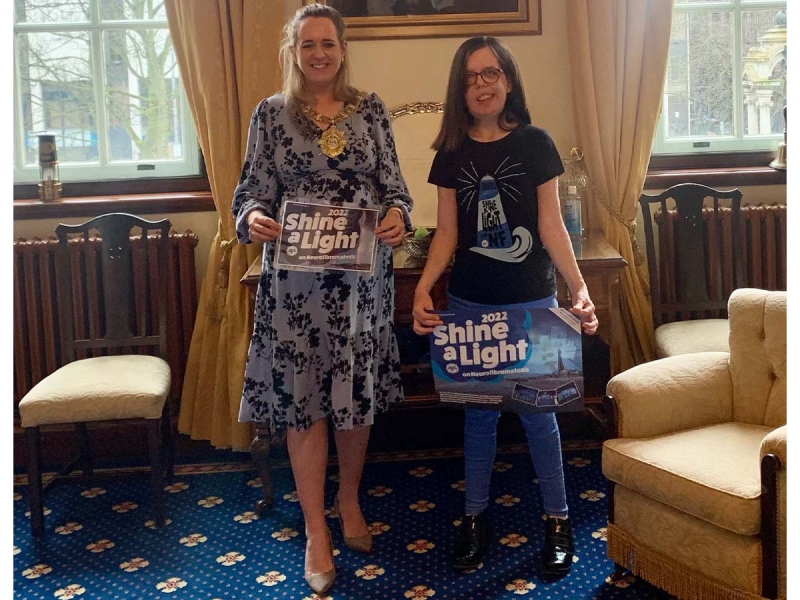 My name is Lisa, from Belfast. I am 28 years old and the youngest of 3 girls, with me being the only person in my family with Neurofibromatosis (NF1).
I travel back and forth to London for my specialist treatment/surgery, as currently there is no one in Belfast who specialises in Neurofibromatosis.
I have had numerous operations throughout my lifetime, with the main ones carried out on my face and spine. During one of my complex spinal surgeries, I spent a total of 14 weeks in Kings College Hospital, London.
Beside many hospital visits, which can sometimes dominate my life, I love art & drama. I am proud that I am very much involved with Action Ability Drama group. I absolutely love drama and after a 2 year absence due to COVID, we are back! I am excited that we have been busy rehearsing for our forthcoming performance of Viva Las Belfast, which again will take place at The Grand Opera House, in Belfast on 28 June.
It saddens me that not many people know about my condition, here in Belfast, or world wide.
This gave me the motivation to lobby Councillor Kate Nicholl, Belfast Lord Mayor, to light up The Belfast City Hall in blue to mark Neurofibromatosis Day on 17 May 2022. Therefore, I was delighted when my dad received a phone call from one of the secretaries to inform me that my request had been successful.
Here I am, proudly posing with the Lord Mayor, who I have to say was absolutely a lovely person and showed a lot of interest in my condition.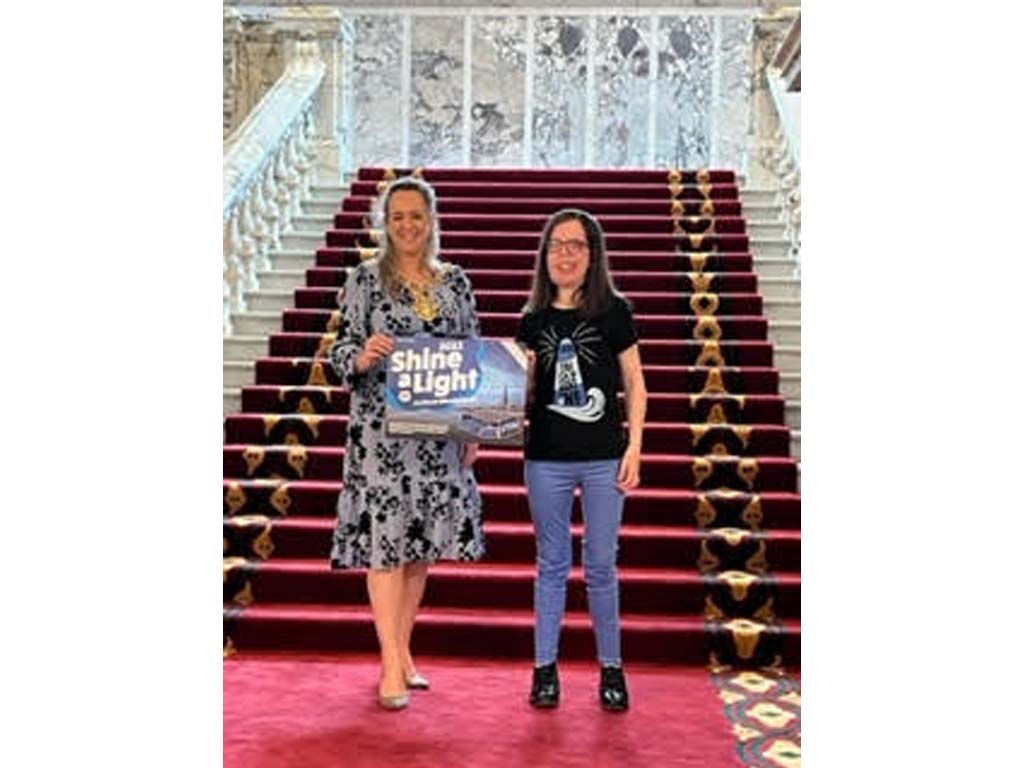 She even let me wear her gold chain, which weighed a ton I have to say.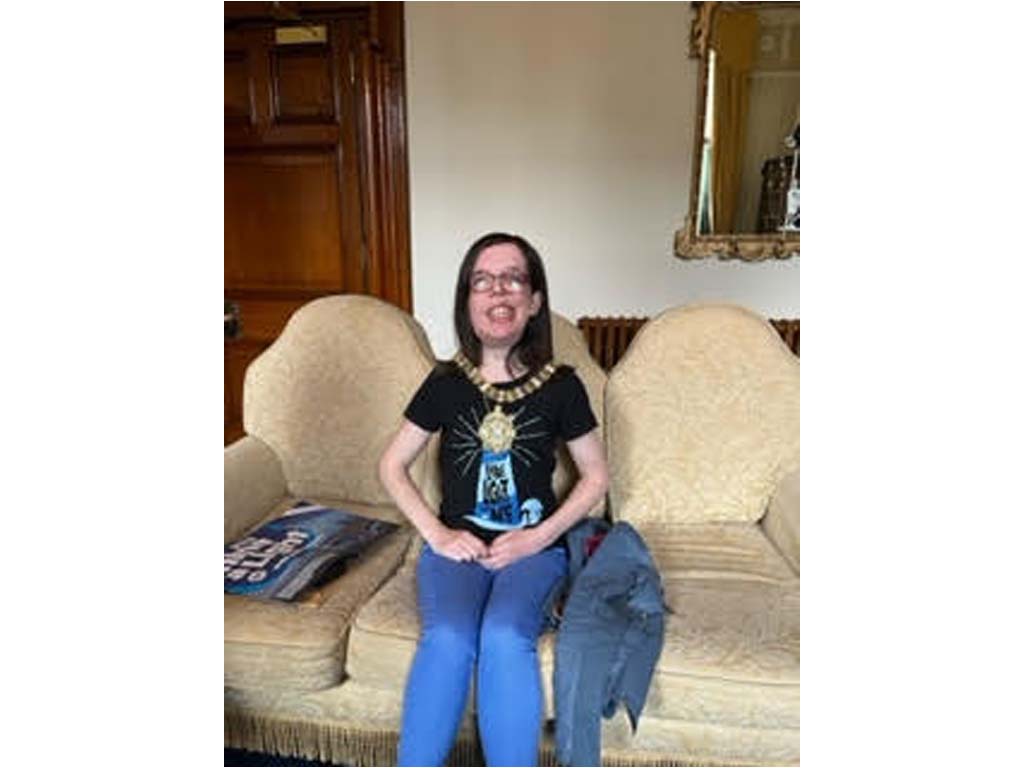 The Lord Mayor has promised to put awareness out there for Neurofibromatosis via social media, Twitter, Instagram and Facebook etc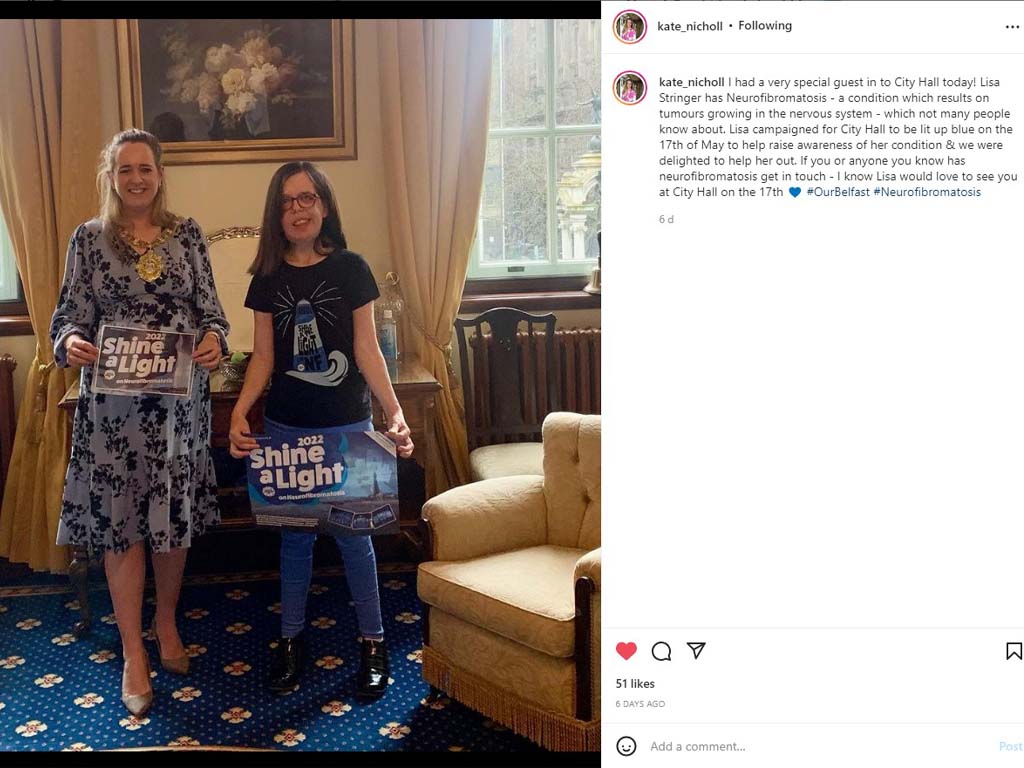 Living with NF has been extremely hard, but it also has helped me to meet my favourite BoyBAND JLS, who treated me like a VIP.
I try not to let Neurofibromatosis place a huge impact on my life as I strongly believe in the motto… I have Neurofibromatosis, but Neurofibromatosis doesn't have me!!!