03 June 2021
Hi everyone, Welcome to Kian's Blog
My name is Kian and I have NF2. I am writing this blog so young people affected by NF and the general public will have a better understanding of the condition. Also, I want to inspire young people with disabilities to get involved in sports, either as a participant or a volunteer. There are plenty of opportunities, but they are not always advertised.
Follow my swimming journey. I am on the way to get back to the British Para International Meet, taking on various competitions to qualify. Feel free to comment or ask questions on my posts and I'll aim to respond to all of them.
Enjoy!
Welcome to My Blog! - 03.06.21
My name is Kian and I'm 21 years old. I have been diagnosed with Neurofibromatosis Type 2 for 10 years now.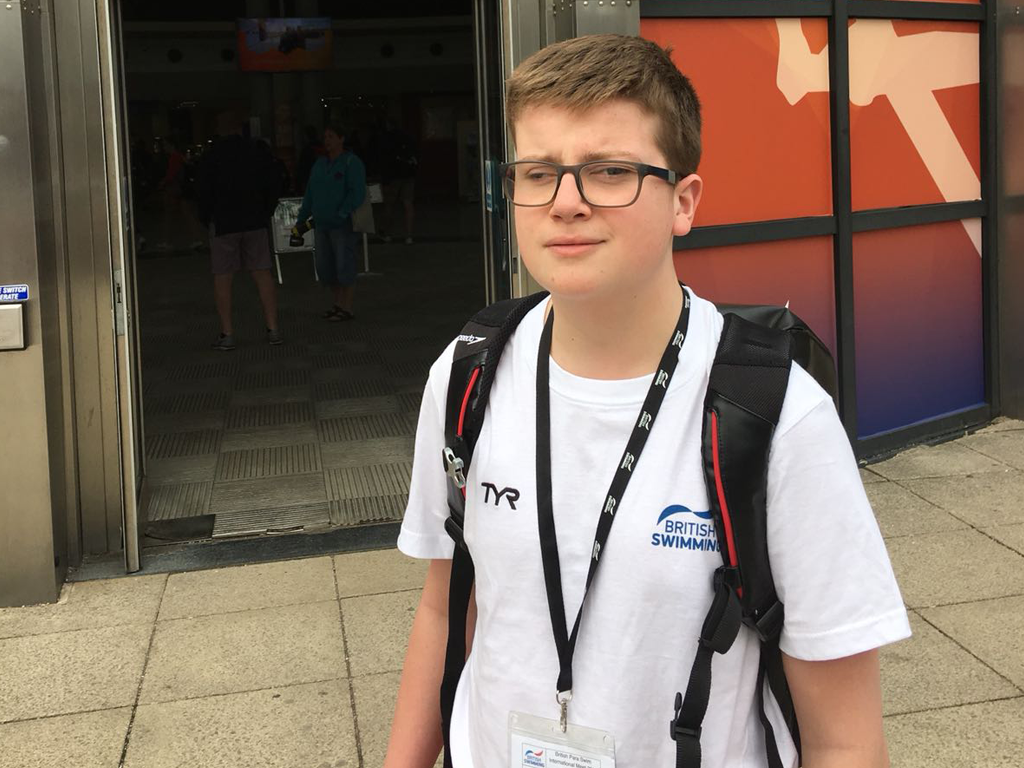 My family has been supporting Nerve Tumours with numerous fundraisers and donations. The charity is and was a massive help since my first diagnosis. They really helped us understand my condition, how it could affect me and what impact it can have on my future.
The charity is still checking in with my family and I regularly meet the Specialist NF Nurses, an integral part of my medical team. The NF2 nurses provide valuable input on both my mental and physical health at my regular check-ups. They also have been fantastic about transitioning me from paediatrics to adult services. Believe me, there is a huge difference in my life because of this support. Without Nerve Tumours UK, my family would be stranded; as there is very little research and development with NF2 in the medical world. Their help is an assurance to my family. I am in the right place and have always had the right care for my condition.
Despite all of this, I am a passionate swimmer continuing my training throughout every medical challenge I have faced. Having a passion for swimming since I can think, my parents even said that I learnt how to swim before I could walk.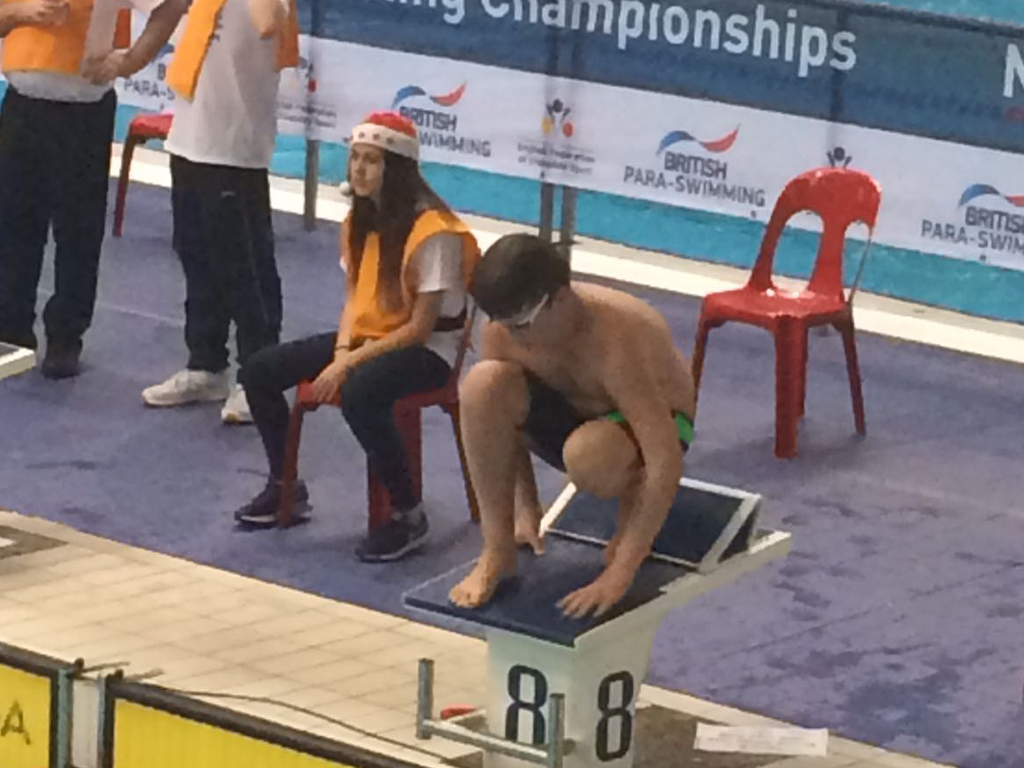 In the beginning, I started by going to swim school with my sister where we both progressed very quickly. By the age of 10, both my sister and I were at the highest level of swim school, until one day a scout from our club spoke to my mum and dad to enrol my sister and me into a trial. From that point onwards we never looked back. We still continue to train 5/6 days a week. Over time I managed to qualify for multiple competitions. Then my first diagnosis happened, which also explained my epilepsy. This obviously affected my training. In 2013 I started to get numb on my right arm, which was a trigger for my medical team to decide that I needed to start chemotherapy for my NF2 tumours. The epilepsy was a dangerous underlying condition whilst on treatment, so the only option was to undergo 2 operations to remove the epileptic tumour. The total surgery time was 22 hours!! This is a lot to take in for a 13-year-old boy....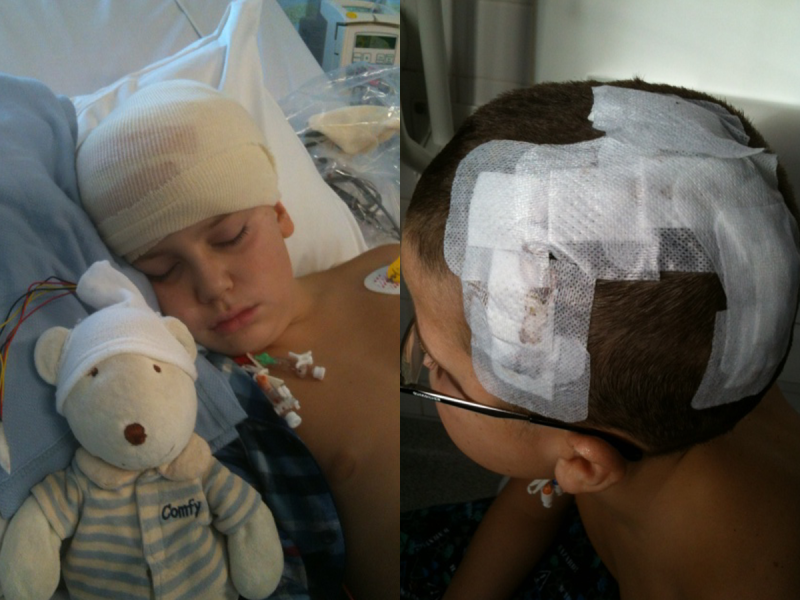 Since this operation I have been epileptic free for 7 years this helped me to focus on my training. I am currently a part of the Team GB Talent program for swimming and have competed at the World Para Series every year for the last 2 years. I have also won a gold and bronze medal at the British Para Championships. My aim is to compete for Team GB in 2024 and 2028 Paralympics.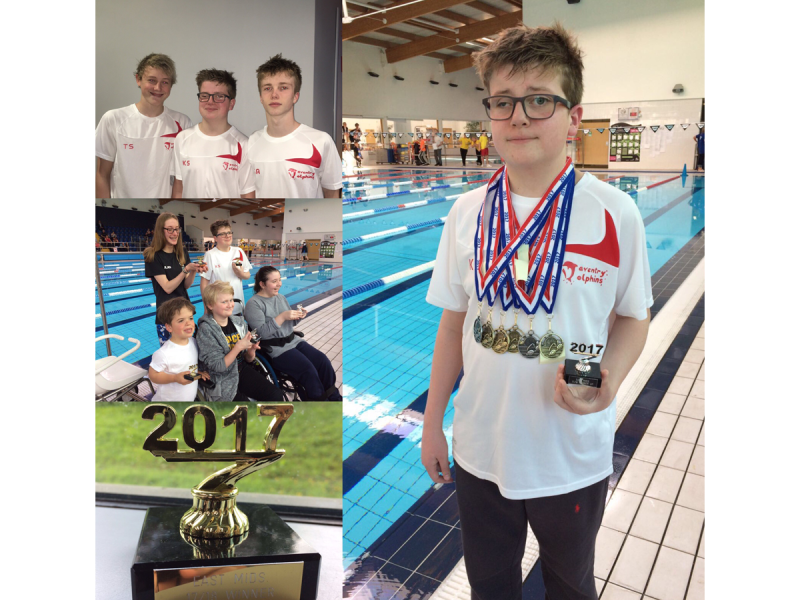 Besides my swimming and the implications that come with my condition, I also work part-time for a local teamwear brand and help design, manufacture, and create teamwear for a range of sports. I love it to pieces. It is great to see my designs turned into reality!
Back to swimming and my sporting ambitions. I volunteer regularly for my swimming club, and I am currently going through my coaching qualifications. One day I will be a para-swimming coach, to help pass on the experience and knowledge I have learnt over my many years as an active athlete, and support others at the beginning of their journey and throughout their ambitions.
The last couple of months have been a struggle regarding training due to restrictions that we all had to face. I have been doing everything I can in terms of training to be prepared for my return to the pool. For example, during lockdown, I made sure to do at least a 1-hour workout per day and my mates and I have a challenge to do 100 push-ups a day. Obviously, this was a struggle on some days! Good news then came on the 12th of April following the easing of restrictions. I was able to return to the pool and have been training as much as possible to get ready for the competitive season ahead, as all competitions have been suspended until September this year. My aim is to get my stamina back, so eventually, I will return to my PBs that I set before COVID-19.
Well, hopefully, that gives you a good insight into where I am right now. Make sure to follow me over the next months to see how I'm getting on. Kian signing off for now……..