03 April 2019
Two men from Hampshire walk over 100 miles in aid Nerve Tumours UK
"The Pilgram's Way" stretches between Canterbury and Winchester at a distance of around 120 miles.
Both Jem Musselwhite and Rich White are going to walk this distance in an attempt to raise a great sum of money for our charity.
They are doing their walk in order to support Jem's grandaughter Lilly who was diagnosed with Neurofibromatosis at the age of 5.
Everyone at Nerve Tumours UK would like to wish them both well and that their walk is a success.
If you would like to read more about their story then click on this link HERE or if you would like to donate to their cause then you can find their Just Giving page below.
UPDATE:
Jem and Rich have now finished their incredibly long walk! It took them nine days to walk a total of 144 miles.
A remarkable achievement in which Jem and Rich at the very least deserve the next nine days off, movement free.
Everyone at Nerve Tumours UK would like to say thank you to both Jem and Rich for their amazing work. Saying that they went the extra mile for our cause would be a massive understatement!
The whole family were at the finish line
Everyone in the family made sure to show their support for both Jem and Rich by turning up at the finish line, kitted out with their NTUK t-shirts and balloons.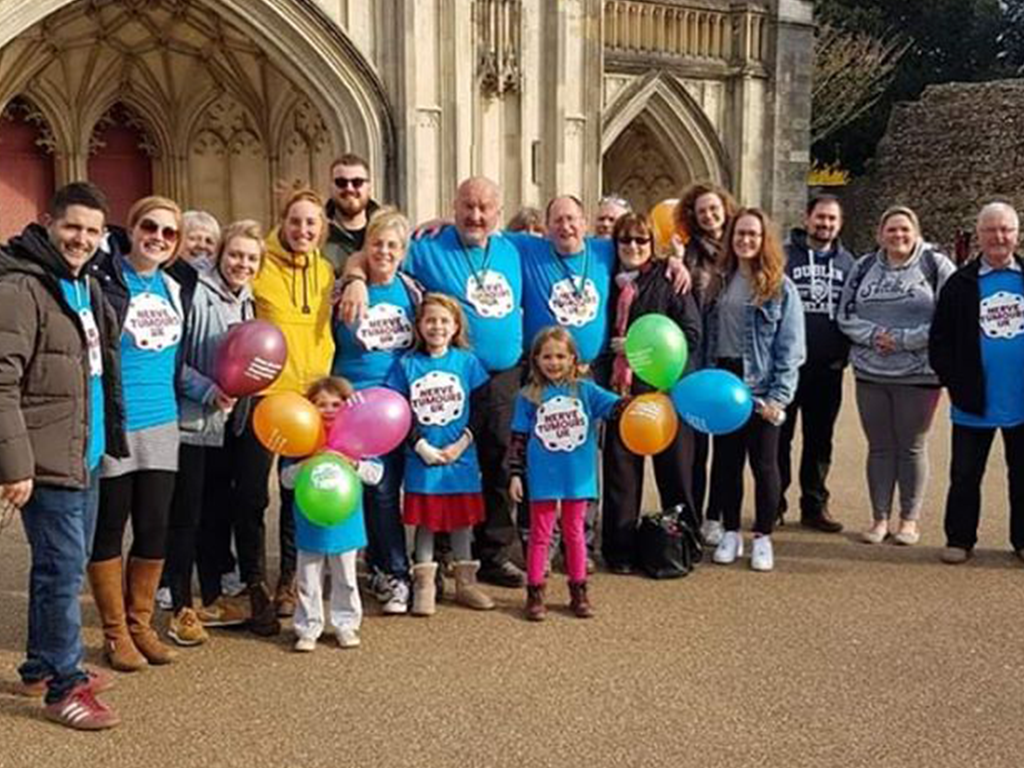 The two share a celebratory hug after completeting the walk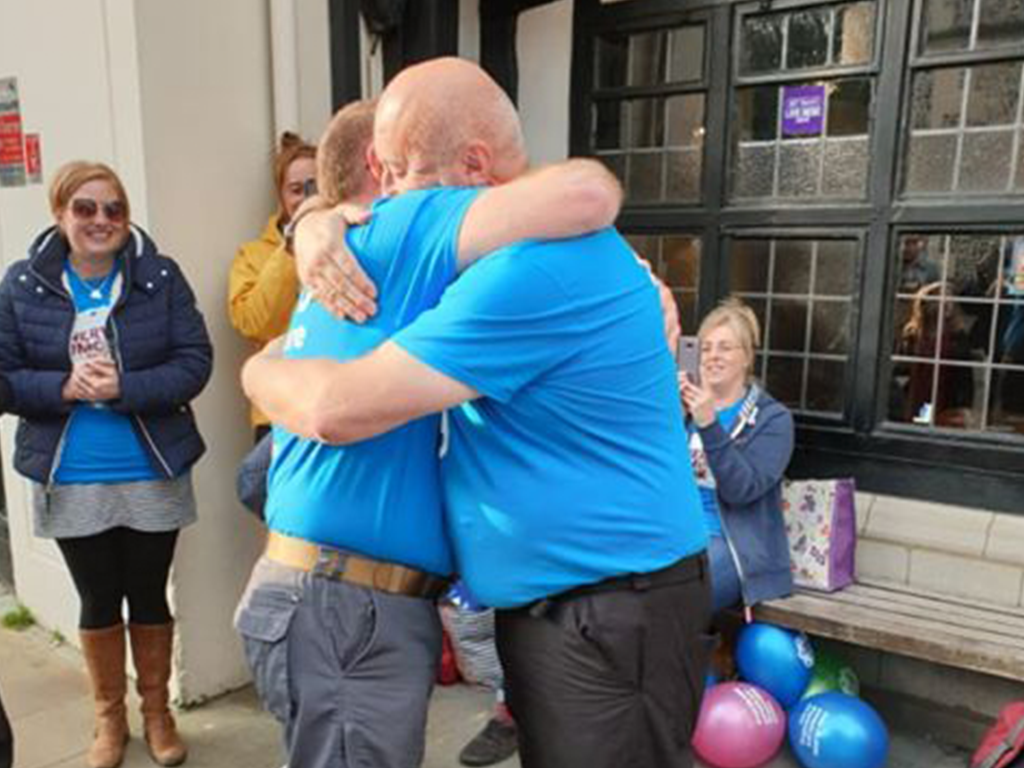 Both Jem and Rich pose with their medals with Granddaughter Lily (NF1)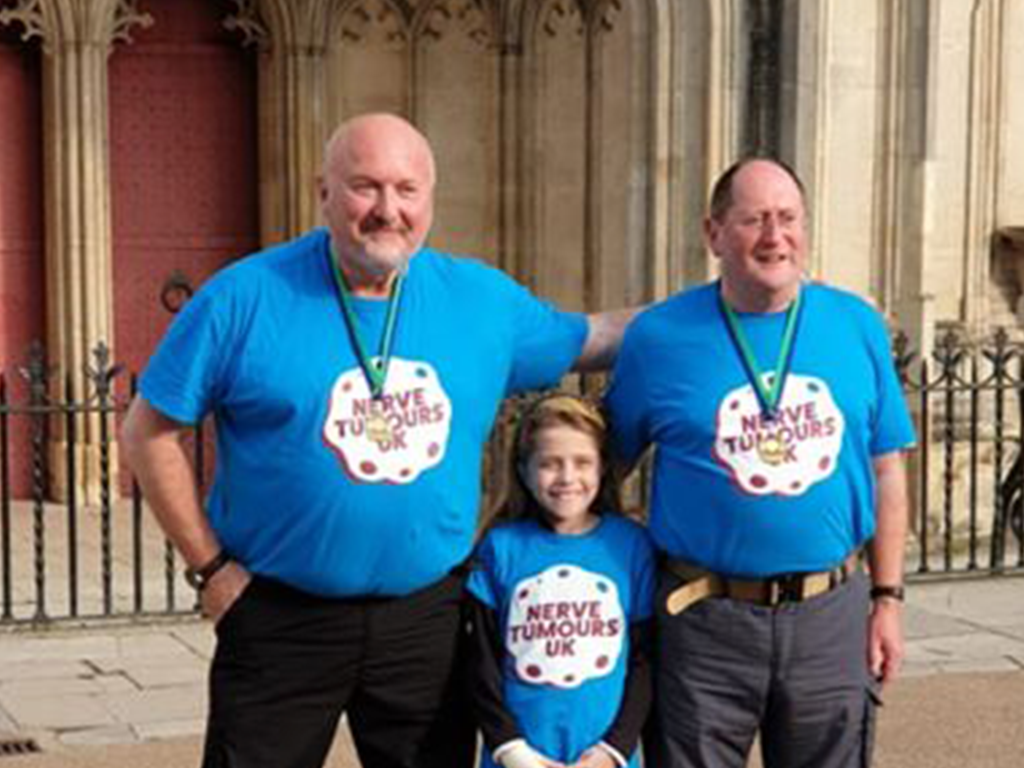 If you would like to donate to their cause you can still do so by clicking on the link below 😊