13 September 2023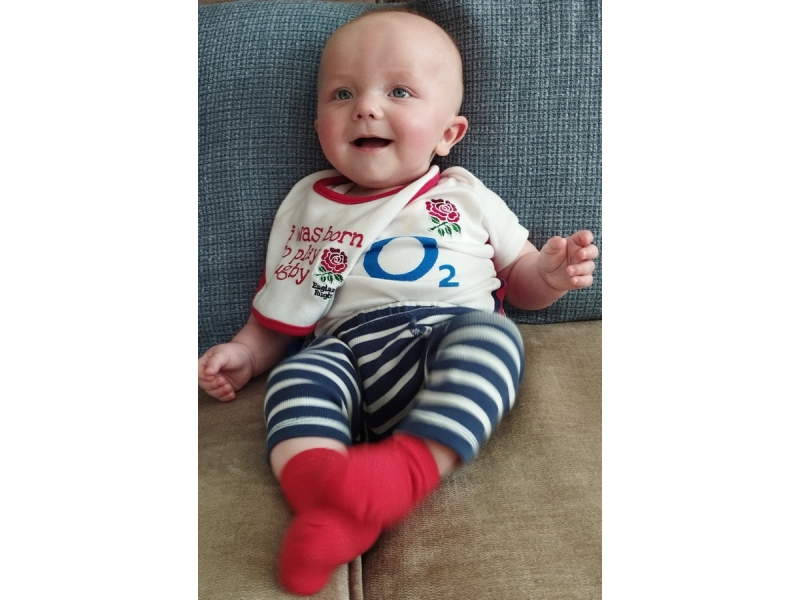 Stuart: 'My son Jensen was born in January this year and he is such a happy, smiley boy. However, his entry to the world wasn't straight-forward.
Jensen was born 3 weeks early via a planned C-section but unfortunately wasn't breathing very well on his own so had to be taken away to the special care unit. After several hours, his breathing improved and thankfully he was allowed on to the ward later in the day. However, Jensen found it very difficult to feed and was extremely sleepy all of the time and whenever he would eat he would just bring it back up again.
After a couple of days of round the clock monitoring, the doctors decided that Jensen would need specialist care and that he would need to be transferred to the neonatal unit.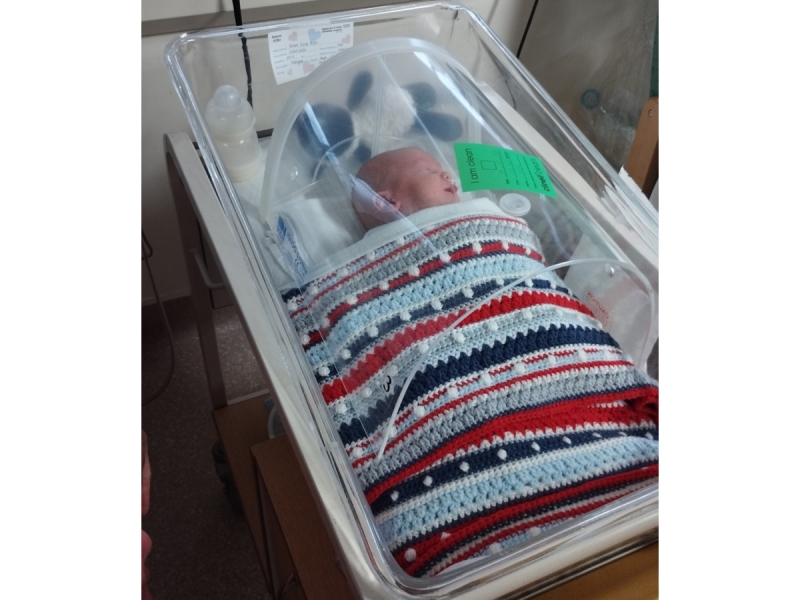 After several examinations and countless blood tests it appeared that Jensen was absolutely full of mucus. Because of this he had to be tube fed in the neonatal unit for 2 weeks. It was heartbreaking watching other parents take their new babies home, while we sat in neonatal day after day hoping for good news. Thankfully, over time the mucus cleared, Jensen became more alert and his condition improved. Finally, after what seemed like a lifetime we were able to take him home.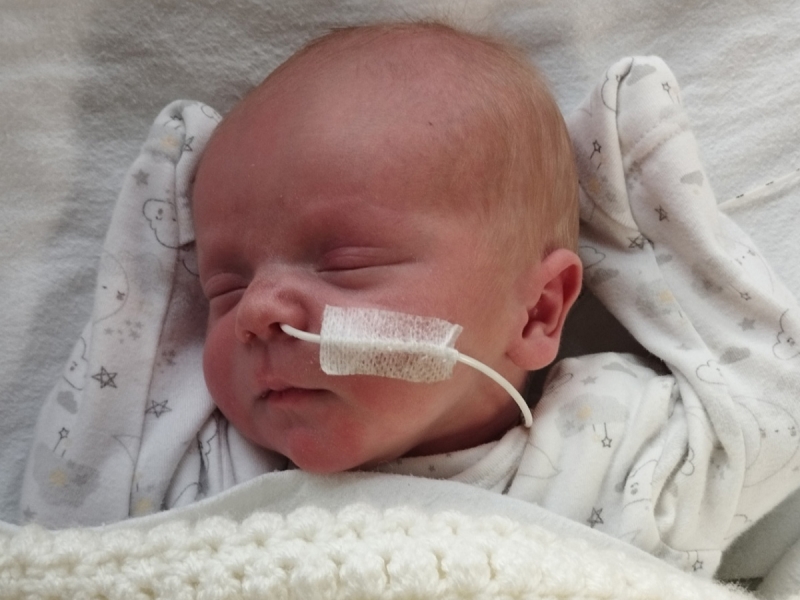 Jensen was born via C-section as my wife Claire has a very complicated hip issue. As a baby, Claire was diagnosed with NF1, when her mum (who also has NF1) noticed that Claire's right leg was bowing when she walked. At first, the doctors put it down to baby bow leg, but her mum, not happy with this diagnosis, took Claire to a different doctor for a second opinion. Luckily, this doctor was very familiar with NF1 and its complications so arranged for a scan to be carried out on Claire's right leg. The scan confirmed that Claire had pseudarthrosis of the right tibia, an extremely rare complication of NF1. This was an incredibly difficult time for Claire's parents, as at that time there wasn't much in the way of support for NF1 patients.
Claire endured years of various surgeries on her leg and as a result she was left with numerous bone and joint issues which made it too dangerous for her to give birth naturally.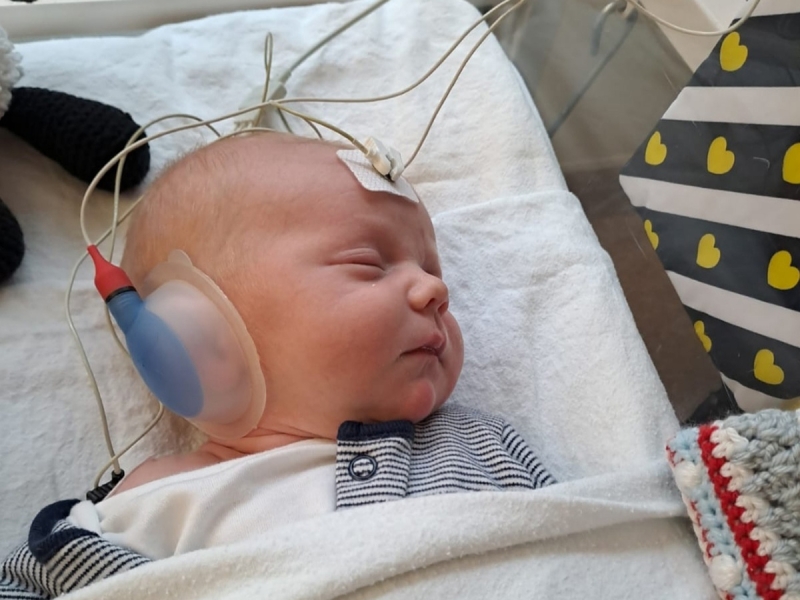 Due to Jensen having a troubled start to life, he is regularly monitored by a pediatric consultant. It became apparent very early on that Jensen's head was consistently measuring big in comparison to his body which we knew was a symptom of NF1. The consultant arranged for Jensen to be seen by a geneticist (something that we had always planned on doing anyway) so that we could know for sure if Jensen had NF1. In the weeks leading up to Jensen's appointment, we noticed café au lait marks appearing on his skin. When we saw the geneticist, she confirmed that he had NF1 and would run blood tests as a formality.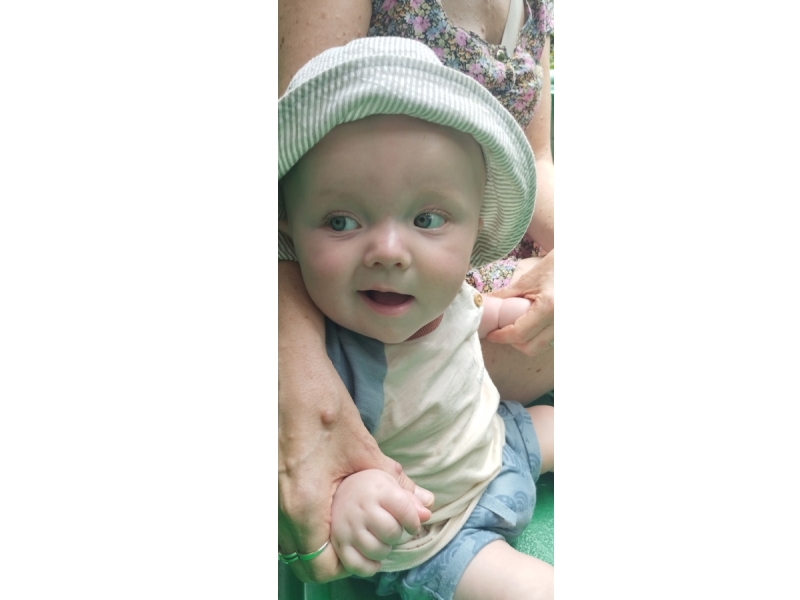 Claire and I always knew there was a 50/50 chance that Jensen would be born with NF1 and it's something we talked about in depth, before deciding to have a child. But having it confirmed was still at first upsetting to hear, as we know that Jensen's future may not be straightforward. We felt guilty that we'd had a child, knowing that he could potentially have challenging health problems throughout his life.
It wasn't until Jensen was diagnosed, that we found Nerve Tumours UK while looking for charities and support groups online. We are so grateful for the incredible work that the charity does and it only seemed right that I did my bit to raise funds for them.
On the 13th September I will be taking on an all day fitness challenge: Rowing 10 miles, Cycling 100 miles and contributing to a 10,000 reps challenge that I've organised as part of a bootcamp class that I run for my business, Banstead Fitness.
Not only has my fundraising raised money for Nerve Tumours UK but it has also helped raise awareness of the condition.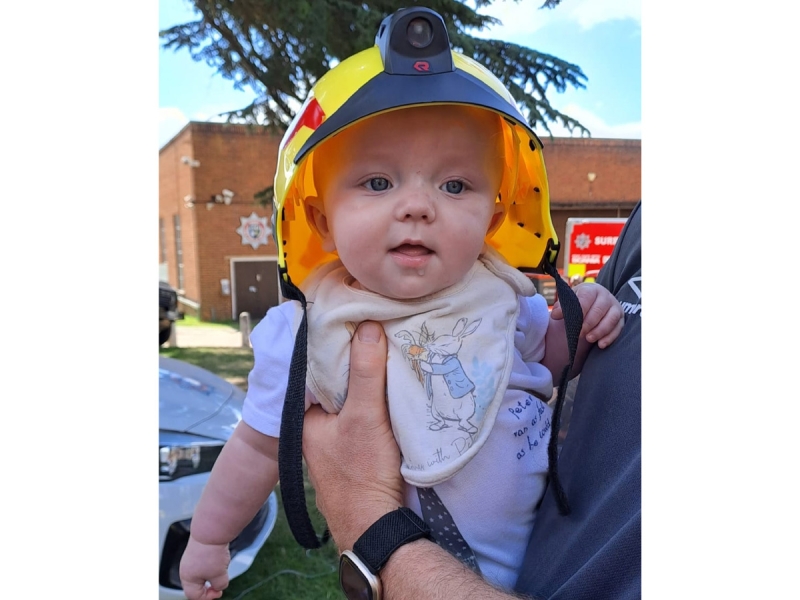 "Jensen is only just beginning his NF1 journey but myself, Claire and everyone around him will support him every step of the way. Having Nerve Tumours UK in the background is such a relief, as we now don't feel like we are facing this alone. The charity were so quick to reach out and offer support. We are extremely pleased to have found them!"
– Stuart, Jensen's dad