03 September 2019
Great North Run 2019
Good luck to our runners who are taking on the illustrious Great North Run this Sunday (08/09/19)!
We have a total of 12 runners who among 50,000 or so other people will be taking on the 13.1 mile route which starts in the middle of Newcastle, before crossing the iconic Tyne Bridge where after they will pass numerous famous buildings such as Gateshead Stadium before finishing on the Prince Edwards Road.
We would like to thank all our runners for going beyond the extra mile for our shared vital cause! We can't wait to see some photos of you all with your medals 😊
Susan is running in memory of her nephew Owen who passed away on the 1st September 2014
Update:
Thank you so much to all our runners who completed this year's Great North Run, you were all incredible! We would also like to thank each runner for sending us some amazing photos which you can view below
Sam Kennedy:
"My name is Sam Kennedy and I am running for my gorgeous daughter Lola who is an NF1 warrior. After her diagnosis in 2015 it's been my mission to raise awareness and money where I can. This is the 2nd Great North Run I am doing, I've done Zumbathons and my friend ran the London Marathon for me too. Almost at £4000 this year which will be matched by my work again and that should bring our total up to about £25,000 since her diagnosis.
Lola is simply perfect and can light any room up with her smile.
I have completed the Leeds And Derby half marathons this year too with Lola, her big sister Amelia and Dad's support!"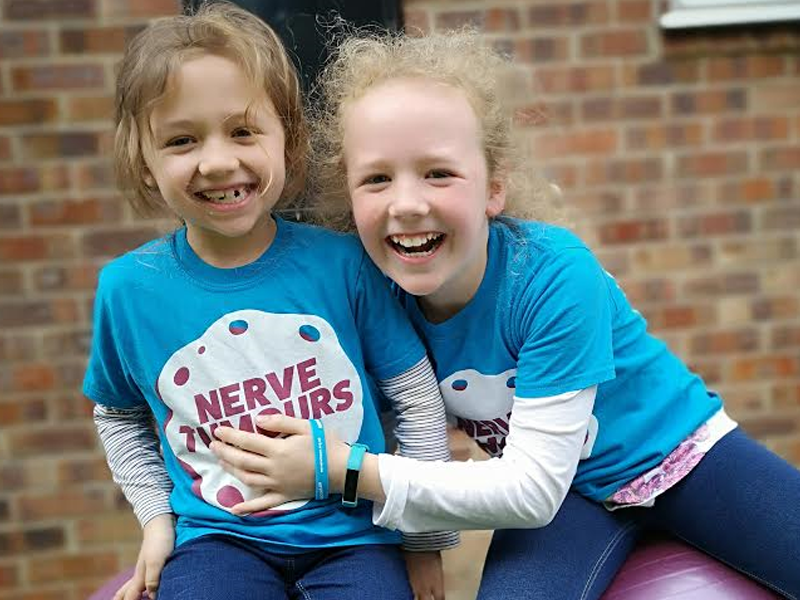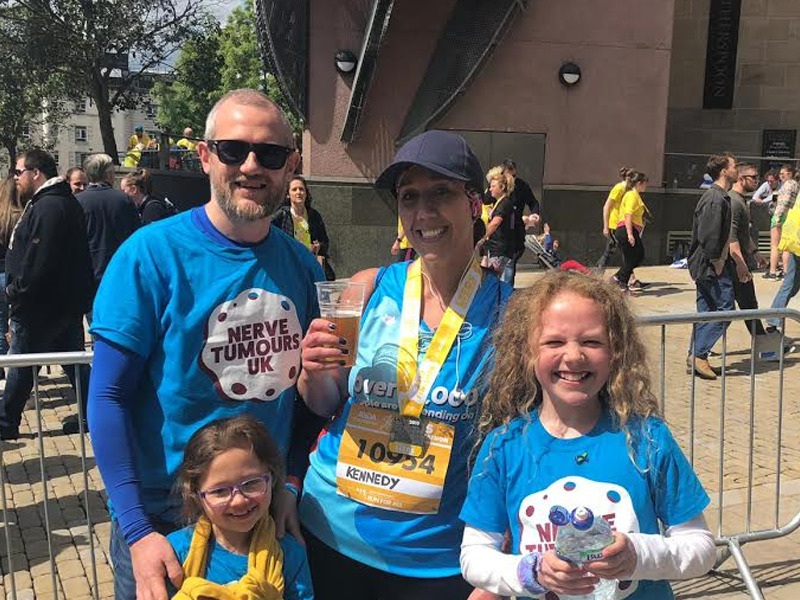 Susan Spaulding running with the Royal Marines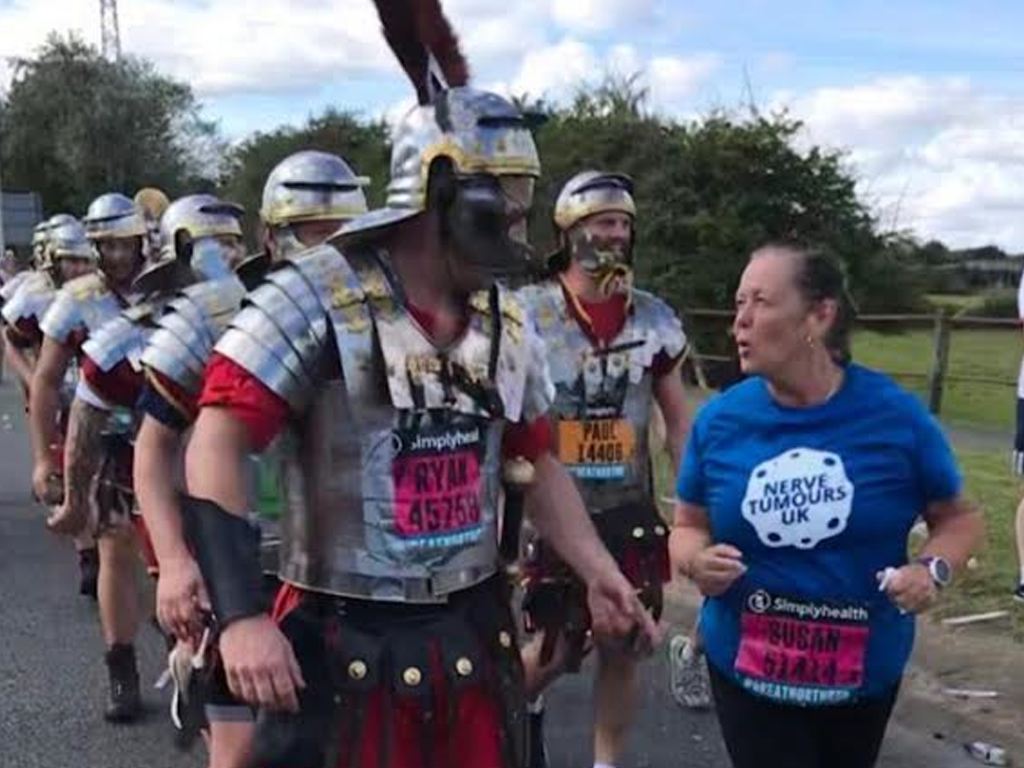 Sam Gartside
"I ran this for Nerve Tumours UK as our eldest son was diagnosed with neurofibromatosis 1 around 5 years ago. His prime symptoms are Tumours and cafe au lait marks, however, this has never held him back. Our son is a swimmer, training 8 times a week (24hrs) and at the gym twice a week. This year he managed to finish his season at the British National Championships (England / Scotland / Wales) in 6th place for the boys, 16ys 200m fly. On top of this he managed to pass all 9 GCSE's with 5 of them at A / A* - he is an absolute hero in my eyes.
As he has been able to achieve all of this, I decided the least I could do was drag myself through a 13.1mile run!!!
I have to say - raising the money has made the pain in my legs much more worthwhile 😊"
Tim Wright
Once again I had the opportunity to represent the charity over the years, it's very much appreciated.