Douglas Thomson's NF1 Story
27 September 2021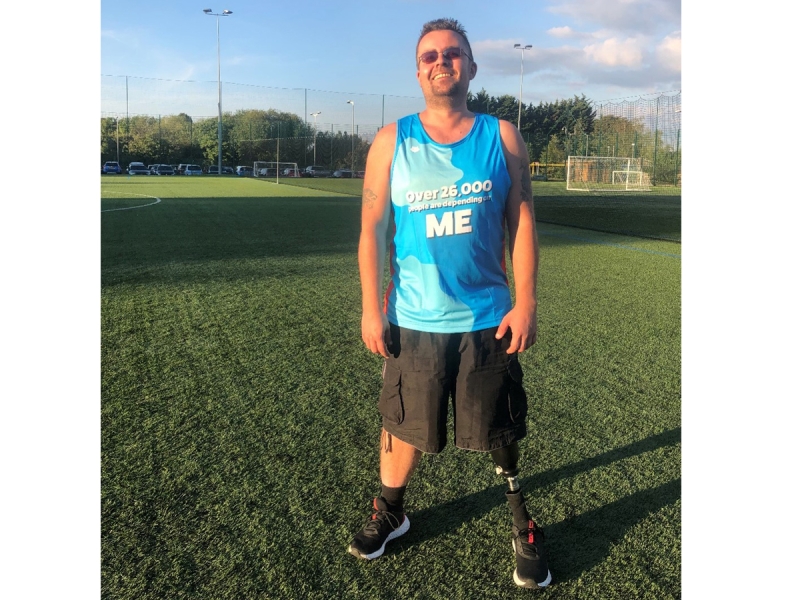 My name is Douglas, I have NF1 and was diagnosed when 9 months old. Due to NF, my left leg did not grow properly, and the ankle was facing the wrong way. After several operations and at the age of 13, I chose to have my leg amputated below the knee, as none of the operations I had were successful.
I also have scoliosis of the spine, although not major it does still hurt sometimes but I have learnt how to manage it. I have a plexiform growth on the right shoulder blade which has not become worse with age, although I did have some of the neurofibroma that was on the surface removed as I thought this may be causing the sweating I have in just that area. Sadly, this has not been the case and I realise this may never been fixed.
One other issue I have is high blood pressure. This was put down to fibromas along my arteries which restricted blood flow causing one of my kidneys to be smaller than the other. This kidney over the last few years has been causing me issues with a build-up of kidney stones and I am currently awaiting my next operation to remove them.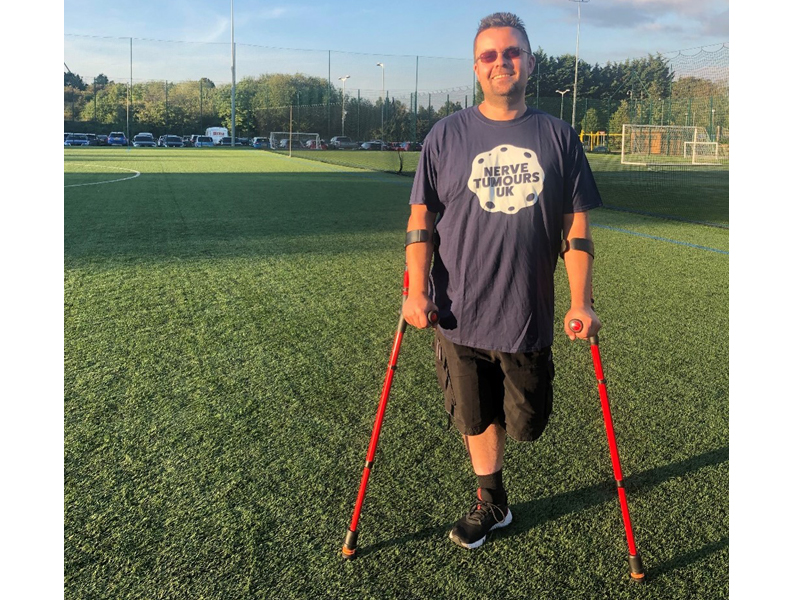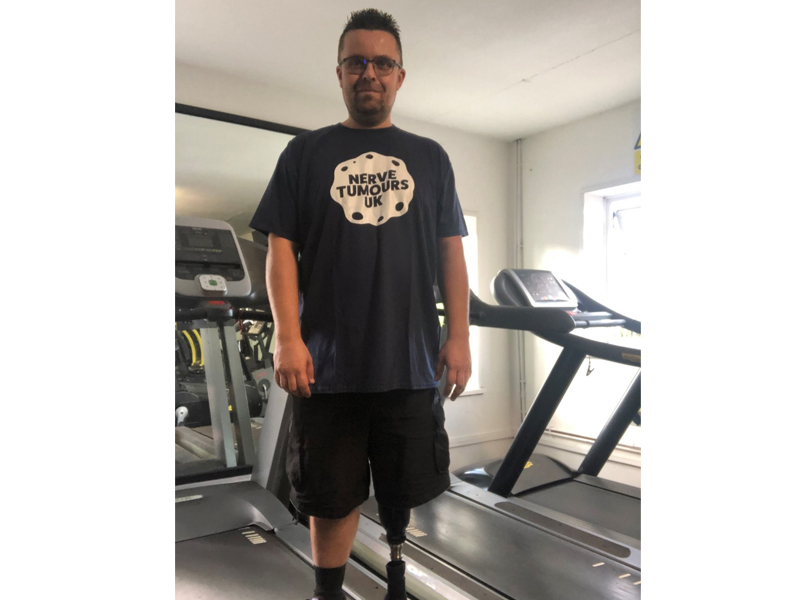 I have chosen to take part in a 10km run at the end of October in aid of NTUK. This will be my first for a very long time and I am looking forward to it. I am not sure if I will be running on my prosthetic leg, or completing it on crutches, as the impact on my stump can cause issues, either way I will complete it to help raise awareness for NTUK.
Losing my leg was one of the best things to happen to me. I had spent the first 12 years of my life with a caliper or frames like the Ilizarov that were used to try and lengthen the leg.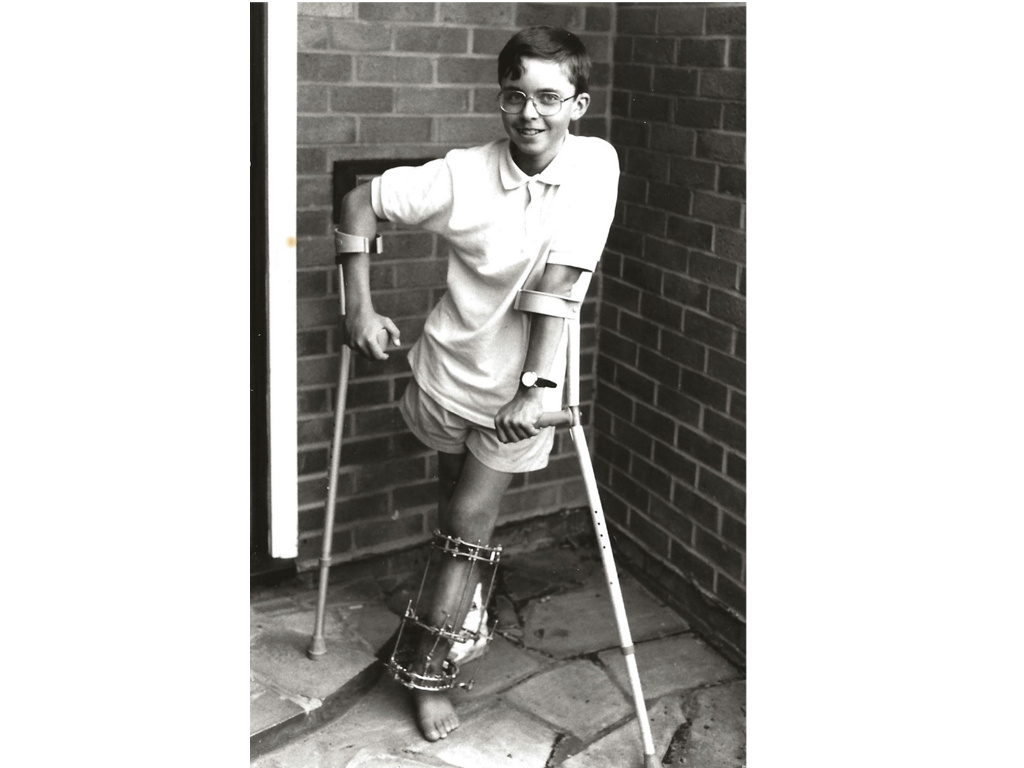 Once I lost the leg I learnt how to walk very quickly and joined what was then known as the Roehampton Bullets.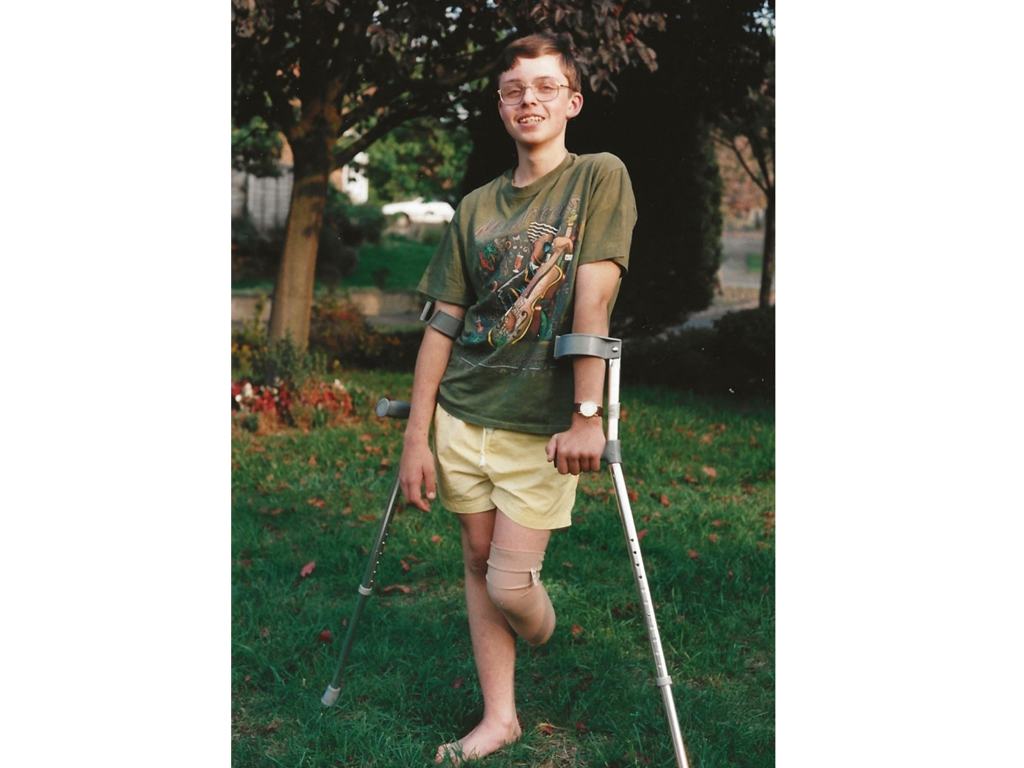 A short while after, the team was taken over by Chelsea football club and the multiple disability team would be formed. I was lucky to travel overseas to play for the team as goalkeeper and played for them for around 3 years.
During much of my childhood, I was helping with fundraising for what was then known as The Neurofibromatosis Association, as my dad Scott Thomson was chairman for many years.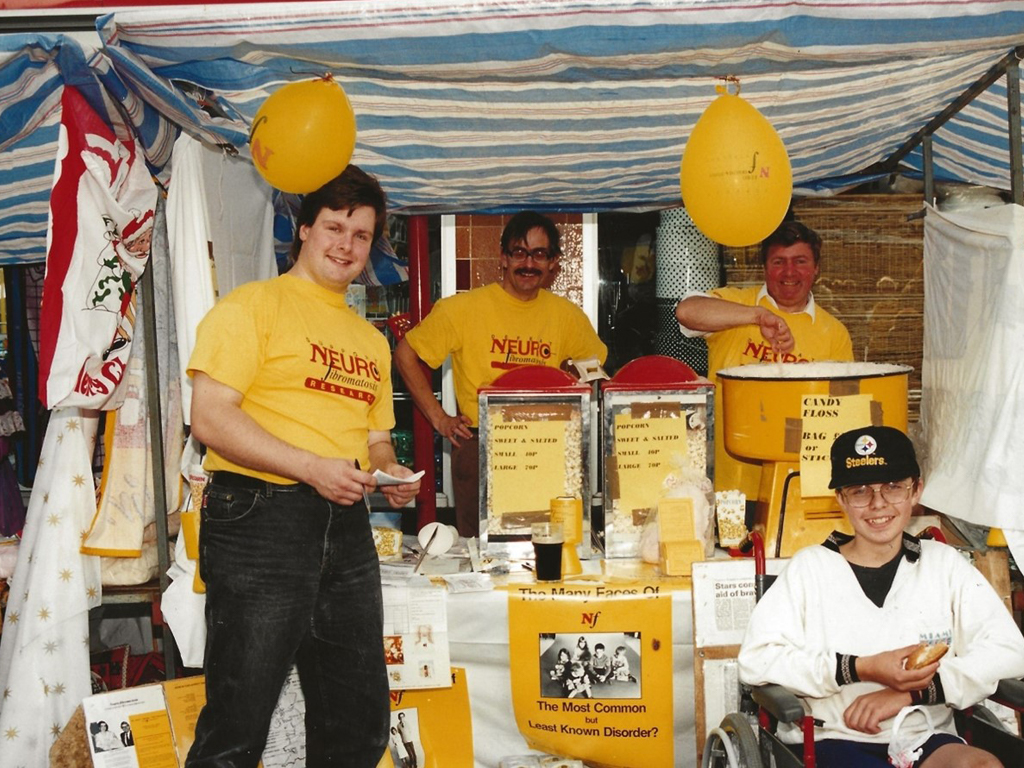 We would sell popcorn and candyfloss at fairs and events along with collection boxes all in aid of the charity.
Some fond memories I have with the charity, were the NF camps that took place. It was a place that we could go and not feel judged, as even though NF affected us in different ways, we could have fun and talk about it if we wanted. I attended a couple of these, including the international camp where sufferers from all over the world came to the UK.
The charity does incredible things in trying to raise awareness, either in schools or for medical professionals to gain a better understanding on how to help someone with NF. It can affect each of us in different ways but with the support of the specialist team I go to in Manchester, I know that if I am worried about something they are there to be able to talk to.
Life now is very different for me. I was never good at school and have had a variety of jobs but just over 3 years ago I moved up to Nantwich to study. I am now on my last year of my Zoo Management degree and hope to work with Primates in the future.
I started to play amputee football with West Bromwich Albion and still do and love every training session and game we play. It is a place for me as an amputee to go where we can be ourselves. As an amputee, you will have good and bad days and it is not something that can be easily explained, but as a team we help each other out, either by listening or by having some fun banter. I play on crutches without my prosthetic leg and although tiring, it helps me mentally as well, as even now, after all I have been through, I still have confidence issues.
"I hope you have enjoyed reading my story. I could go on for many pages writing about things, but I will save that for my autobiography. Although NF can affect us in different ways the support and knowledge that is available now helps us all get through it just that little bit easier."
– Douglas