Christine's Coronation fundraising
17 May 2023
I have been fundraising for NTUK for over 10 years. We got involved when our grandson was diagnosed with NF1.
We have support in fundraising from family, friends, other charities including Rotary. To raise much needed funds, we have sold second- hand toys and run coffee mornings; afternoon teas; garden parties; Christmas parties and Christmas Fairs. My husband, Alan, has been Father Christmas on 10 different occasions leading up to Christmas last year raising monies for various charities, but mainly NTUK.
The physical work has proved really hard this past year and so a lightbulb moment led me to knitting!
There are four of us: Margaret, Sheila, Maureen and myself.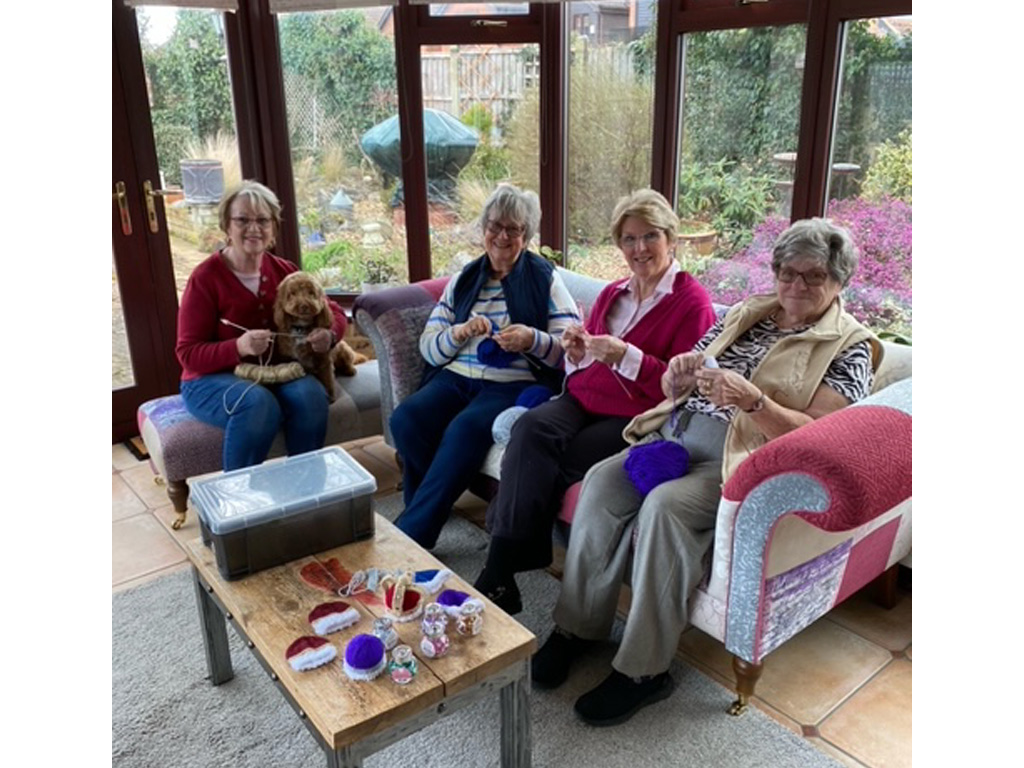 We knitted crowns, which also covers Terry's Chocolate Oranges, to celebrate the coronation of Charles III.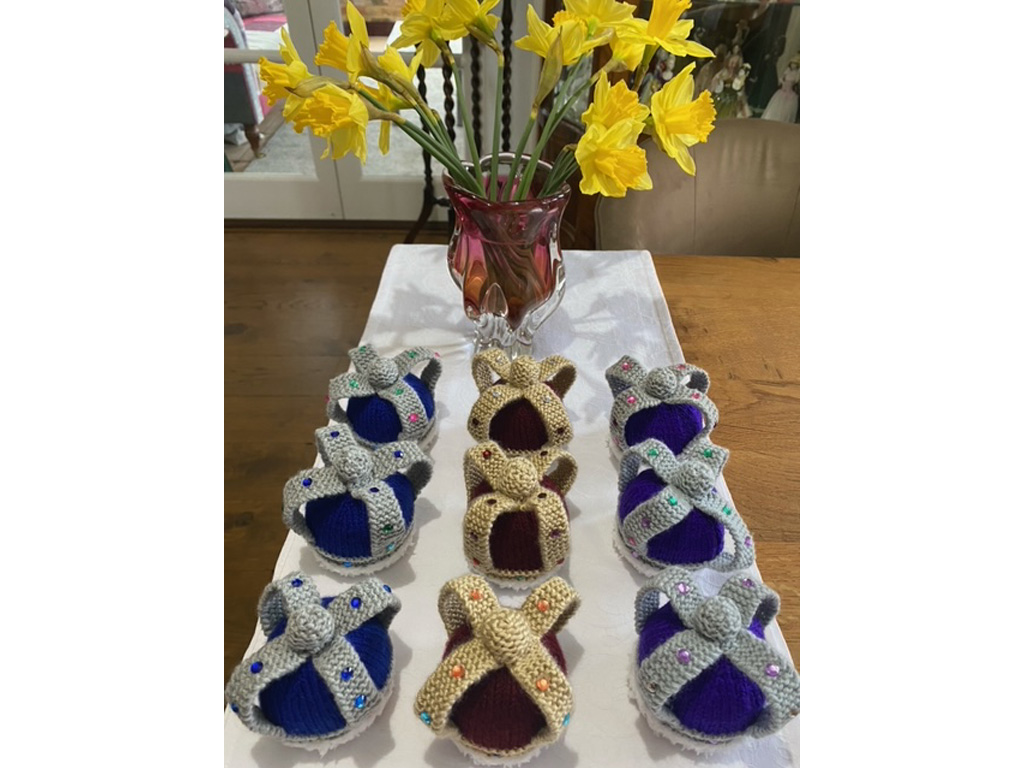 Our lives at the moment consists of knitting at any spare moment, and we get together to support each other over a cup of tea!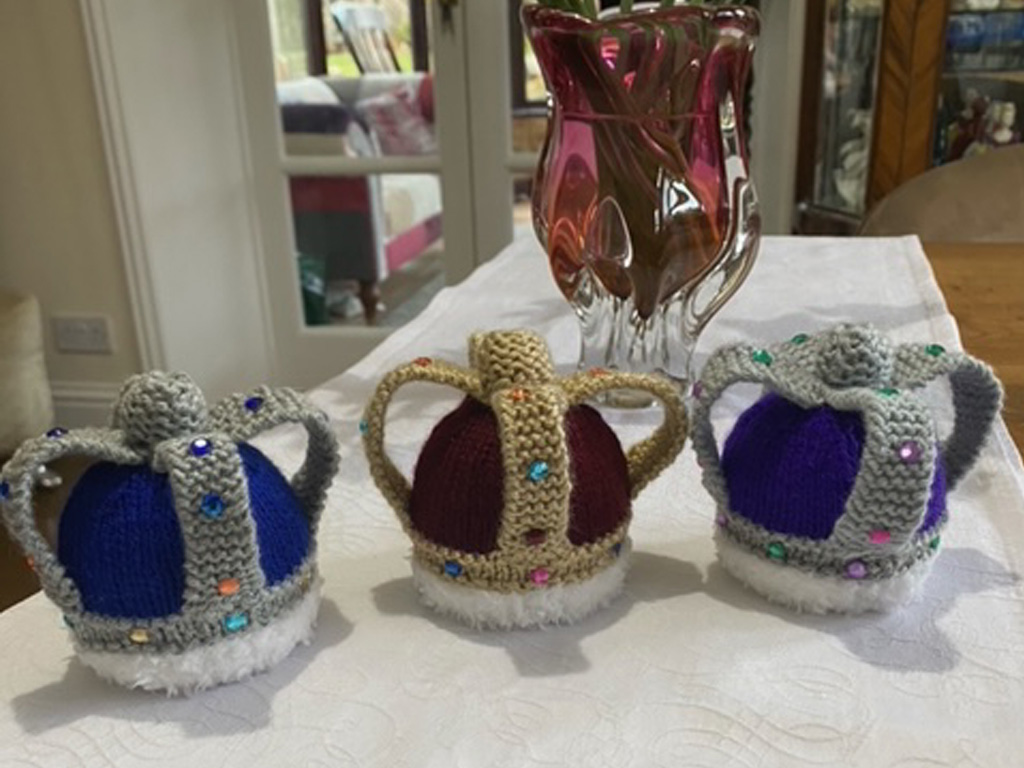 People are generous to our cause and always donate extra monies to the charity - NTUK.
We celebrated the coronation with family and the older generation in our village! We had a great lunch and as you can see, King Charles III and Queen Camilla visited! Lots of fun and laughter, and a great fundraiser.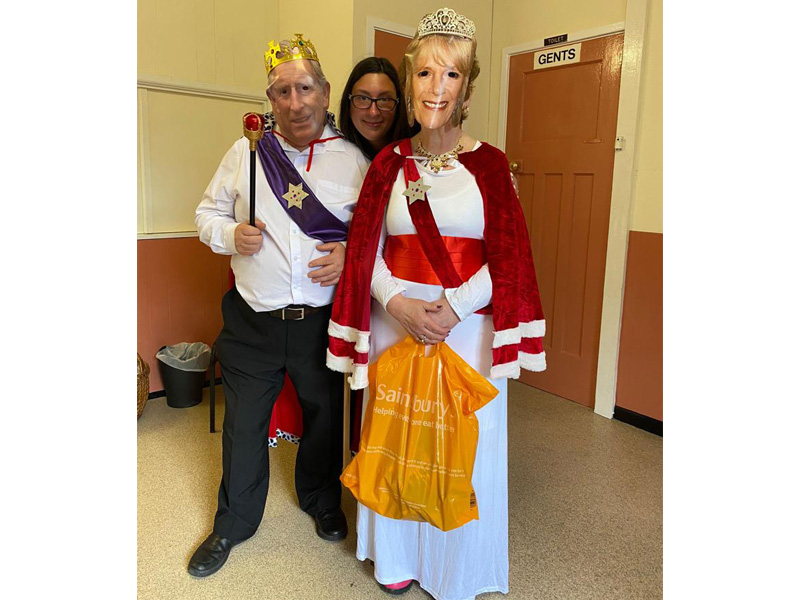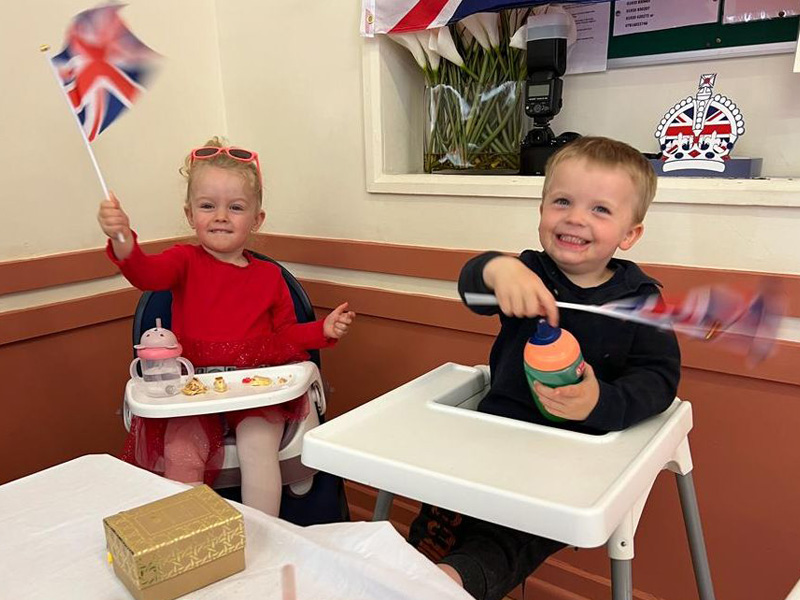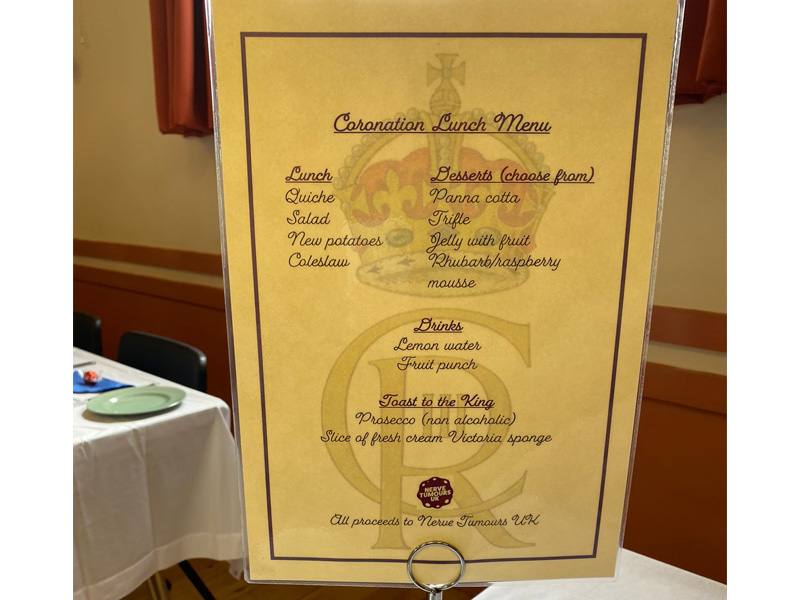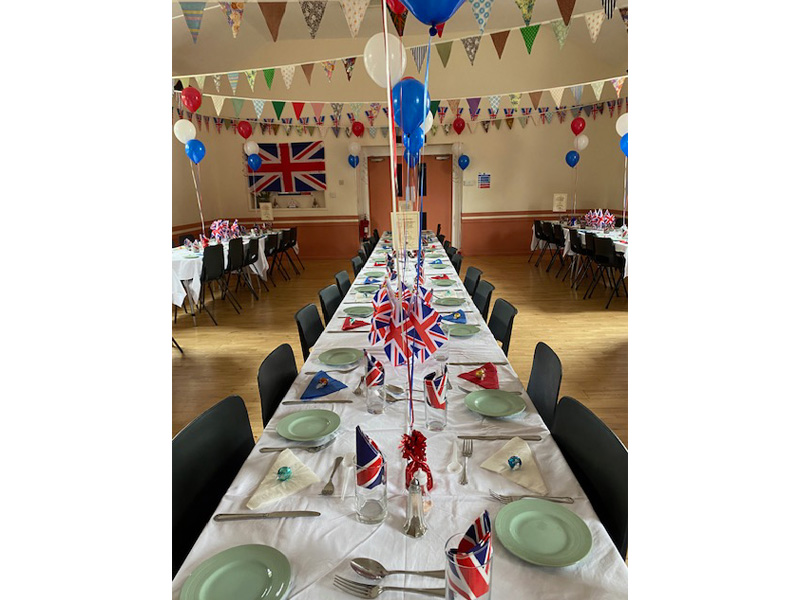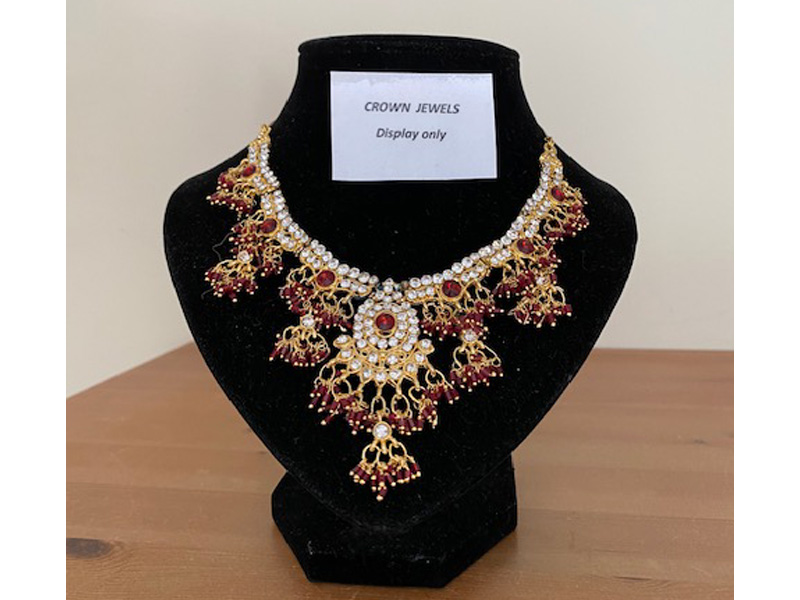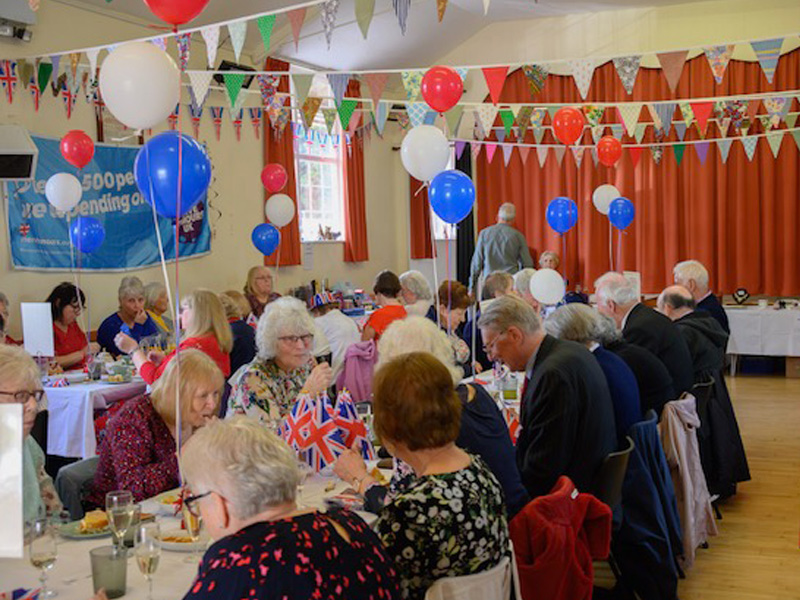 See how you can get involved and set up your own fundraiser