Guy's & St.Thomas's Monthly Care Awards
01 February 2023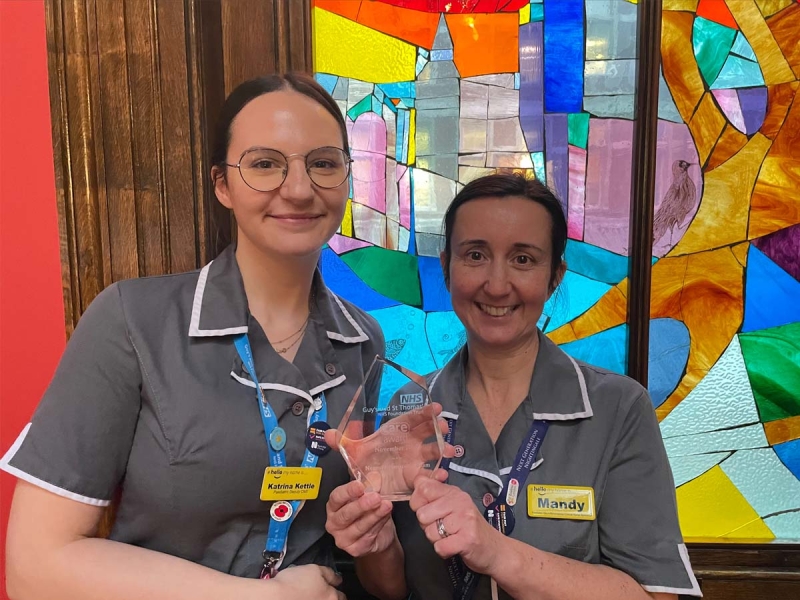 The NF paediatric nursing team, Mandy Myers and Katrina Kettle, at the London National Centre of Excellence for NF, Guy's Hospital, have won the Guy's and St Thomas' Hospital November CARE Award 2022 to recognise their amazing work of going above and beyond for their patients.
The CARE (Courtesy, Attitude, Respect and Enthusiasm) awards are designed to recognise teams and individuals who have:
· made substantial contributions to the quality of care provided to patients
· delivered exceptional levels of work performance or delivered increased benefits to the Trust
· gone the 'extra mile' or 'beyond the call of duty' to provide an exceptional service for staff and/or patients
· exemplified the core values of the Trust
They were honoured with the award this month at the awards ceremony held at St Thomas's Hospital.
Nerve Tumours UK and the team at the centre of excellence at Guy's and St Thomas's are delighted to have their ongoing hard work and commitment to patient care to be recognised Trust wide. The award highlights the Trust's commitment, and the need for specialist services within the NHS, for those affected with Neurofibromatoses.