18 May 2023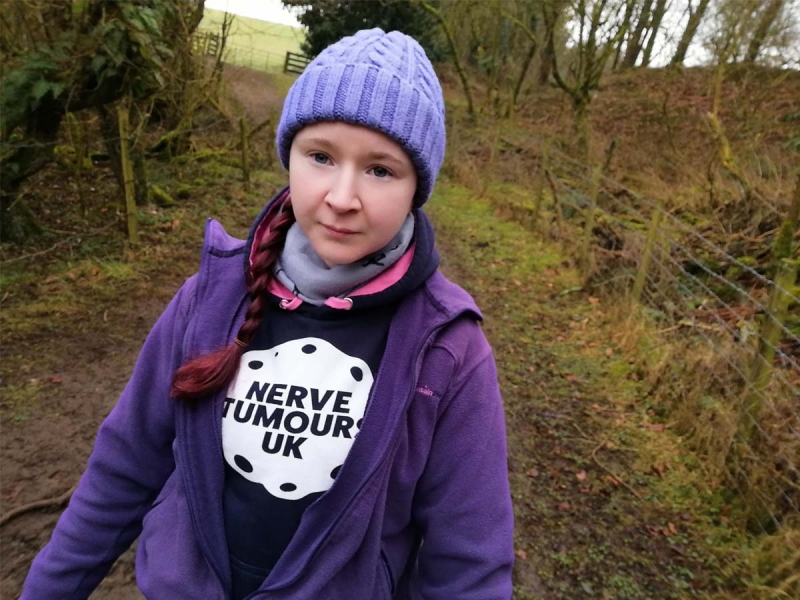 I was diagnosed with Neurofibromatosis Type 1 when I was 13. I am the only one in my family with this condition.
It took over two years to be diagnosed with NF Type 1, I went to lots of different doctors and 5 different hospitals. I am under the care of Manchester Royal Infirmary and Leeds General Infirmary. The first few doctors put my pain down to growing pain, this took over a year before they sent me to hospital for scans and X-rays.
I have tumors growing on my nerves in my neck, back and shoulder. I suffer with pain and symptoms in most of my body. Before my first operation, I was on traction for a week. I have had 3 vertebrae removed from my neck and replaced with a bone from my leg. I then had metal plates and rods put in my neck and back. The doctors were not able to remove the tumors due to the location of them.
During my first operation, I lost a lot of blood and needed to have two blood transfusions. My operations were the first to be done in the UK. My doctor in Leeds wrote a journal about my operations and took it over to America. In 2010, I had the metal rods removed, as I got a bad infection and spent 3 months on IV antibiotics. Altogether, I have had 8 operations and spent 13 weeks in hospital between 2007 and 2010. The hospital was 55 miles away from home and my family.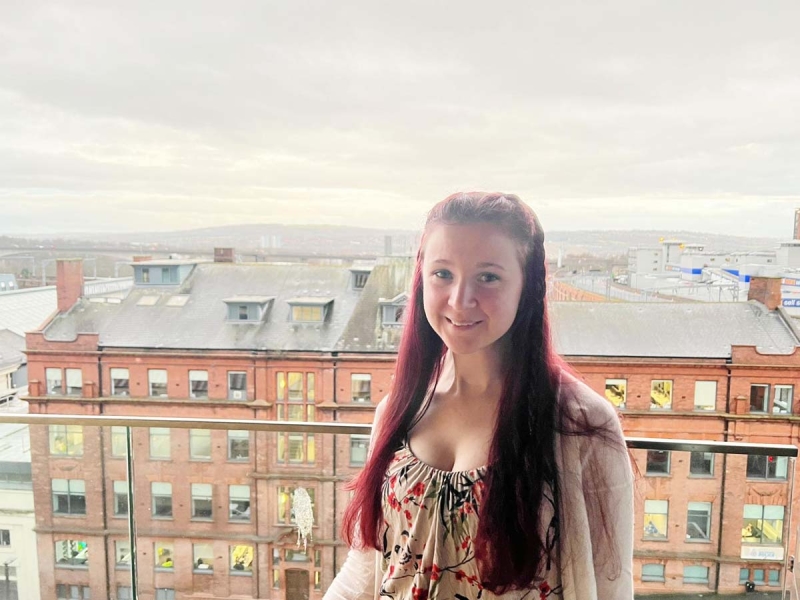 My health problems did have an impact on my learning. I do have dyslexia; I did not have any problem with this when I was in school. As I was not diagnosed with NF1 until I was 13 years old, my problems were not picked up until I was leaving school. My parents got me a private tutor when I was in primary school. This really helped a lot and she helped me feel a bit more confident with my learning. In secondary school, when my health problems got worse, I did not really join in with any sports because of the pain. Teachers were not really happy with this. I did get upset when not joining in with sports. My friends were a great help to me during school. They made me feel less like an outsider which helped me grow more confident.
I am now having problems with my lower back, legs, head and eyes. I take daily painkillers to help with the pain and symptoms. I have struggled with staying strong but my family and friends have been amazing. I have not let any of this bring me down, I am now married with two dogs and our own house. I also drive a car and have a full time job in retail.
"I first found Nerve Tumours UK when I was about 18 years old, when doing a website search looking for information and support for people affected by NF.  The charity helped me learn more about my condition, through all the information on their website. I have also started subscribing to their newsletters, it is a great way of finding out information on the condition and reading other people's stories. It is nice to know how other people have coped with the condition. "
– Beth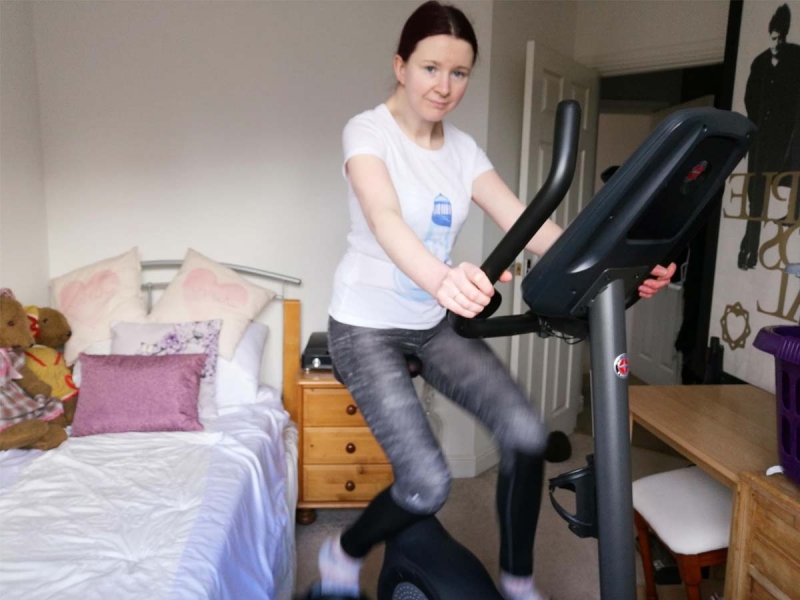 For World NF Month May 2023, I will be completing 265 miles, starting on the 1st of May and crossing the finish line on the 31st of May.
I will be walking and cycling about 8 miles a day.
The walking is going well, 33.9 down 231.1 to go.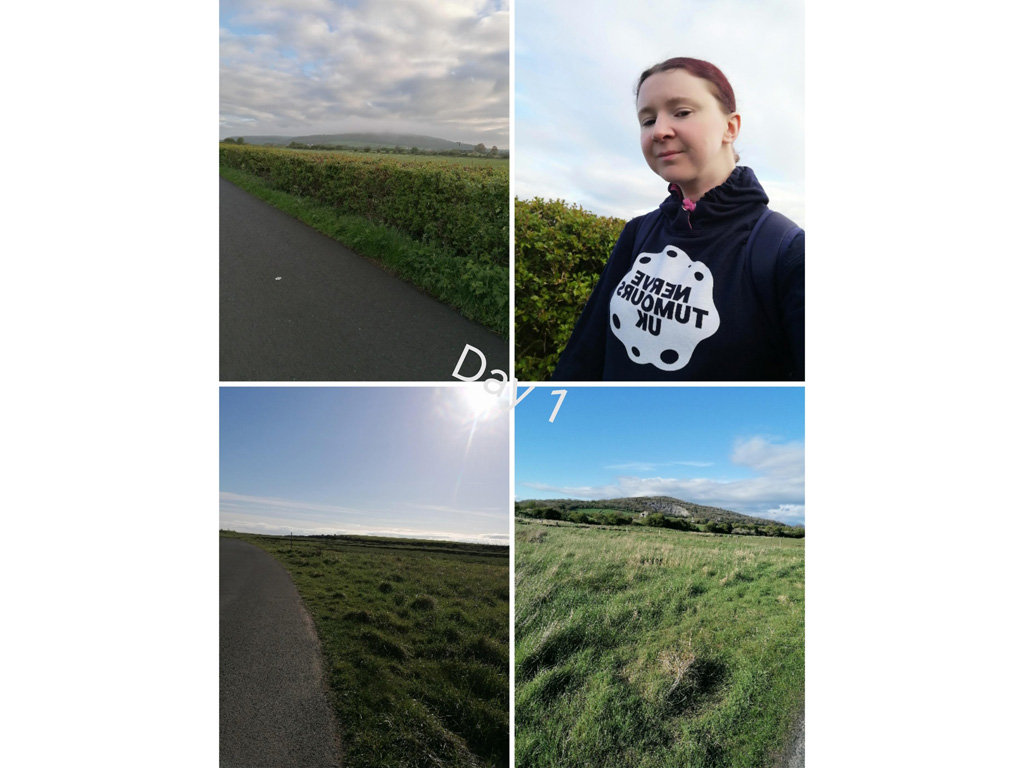 I have been working every day since Saturday so have found it a bit hard fitting in walking round work, I have done one indoor bike ride.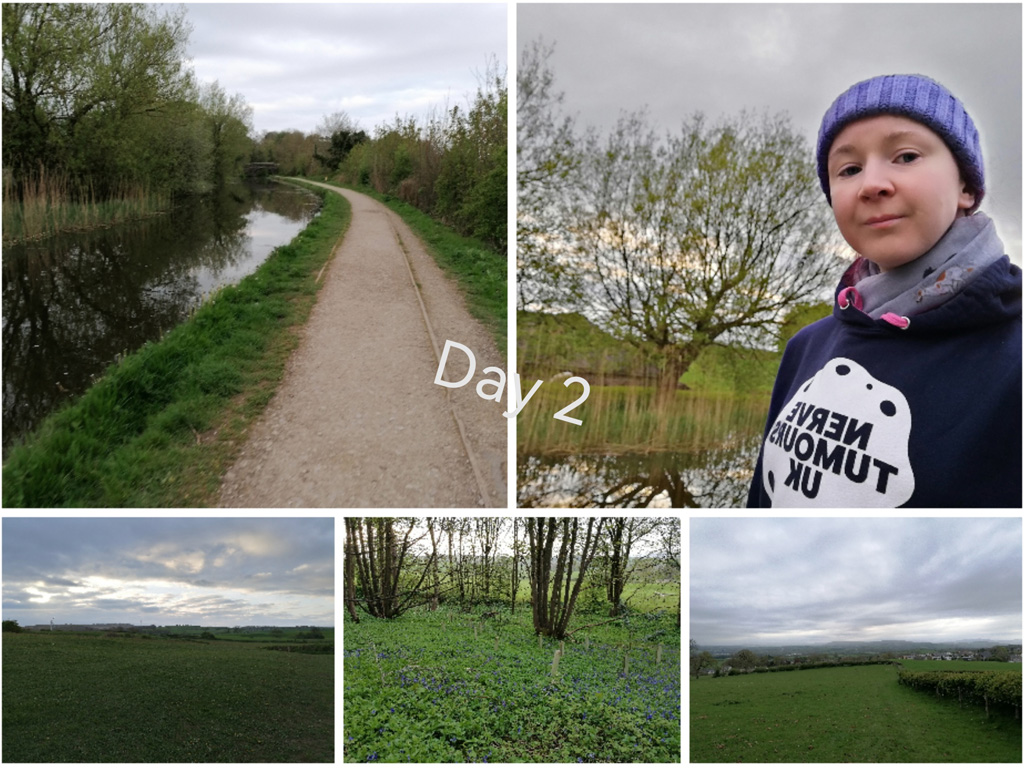 Keep myself going with lots of sweets on my walks.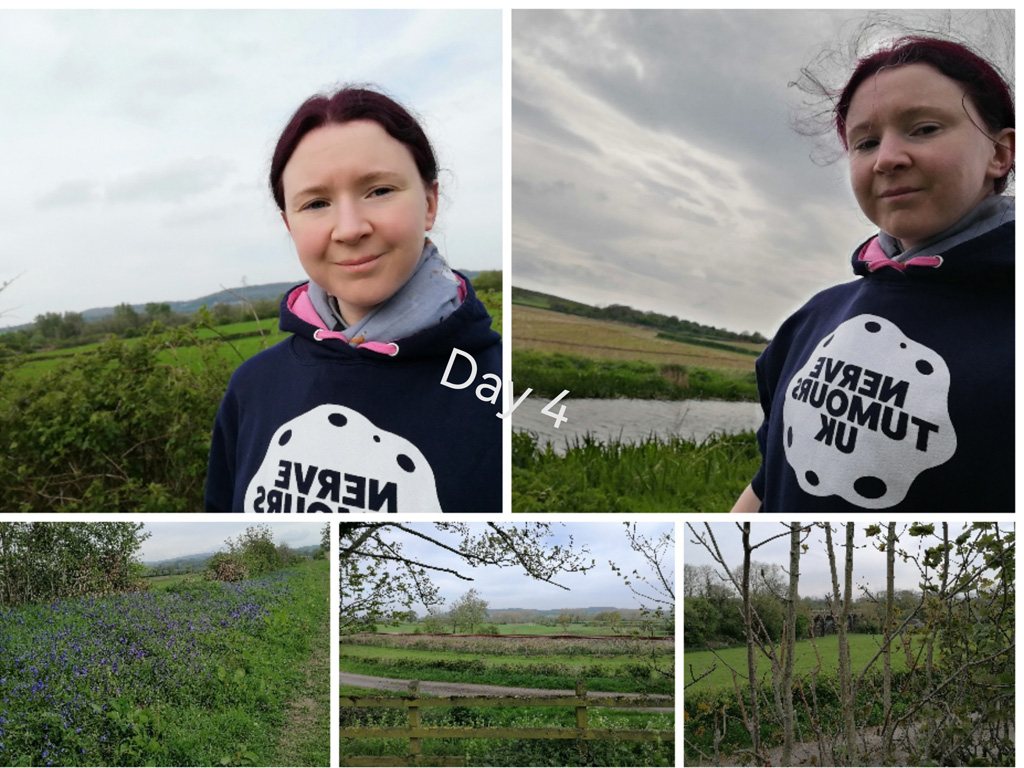 Really lucky with the weather at the moment no rain yet just windy.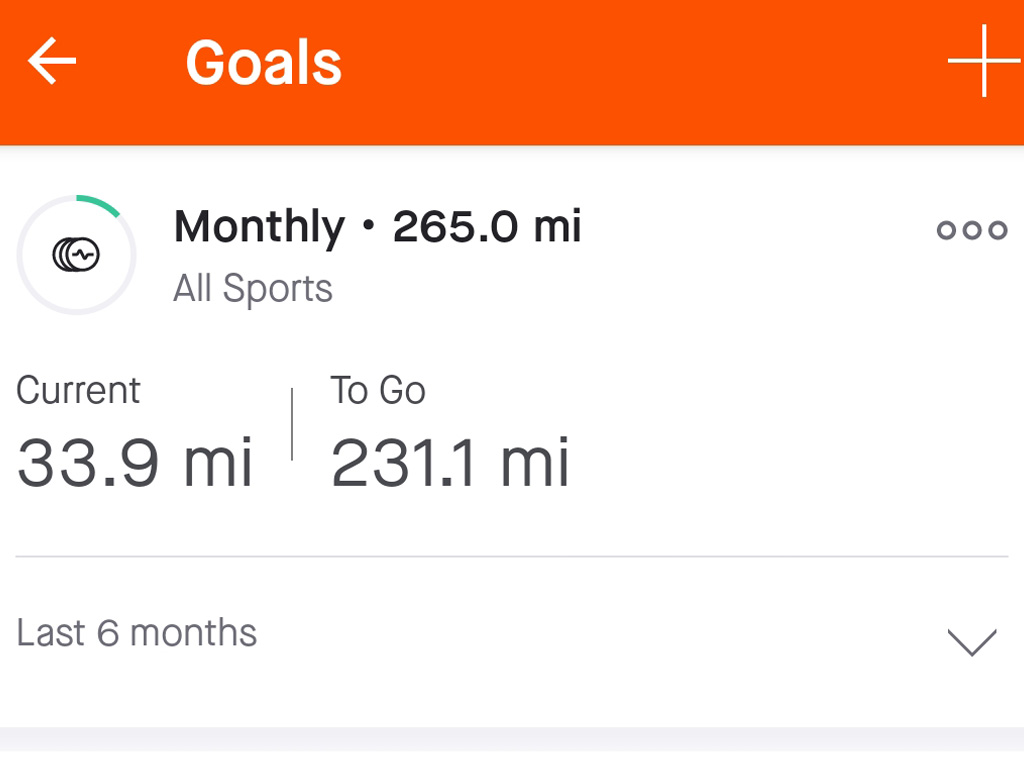 Lytham Windmill, Lancashire lit up for World NF Day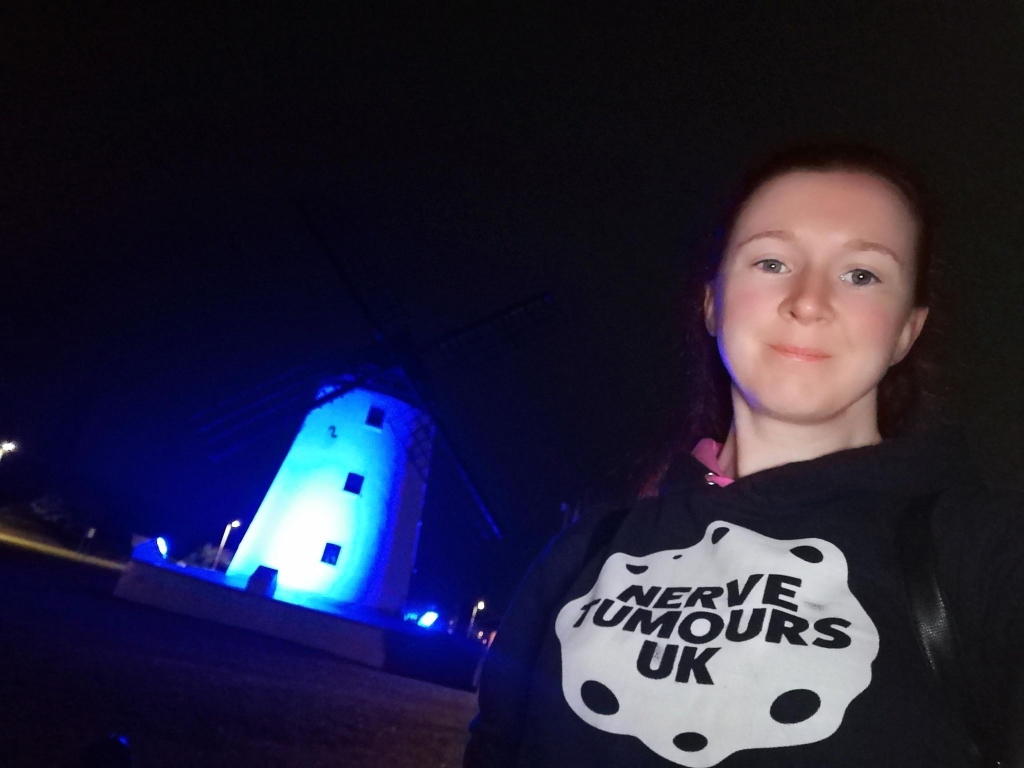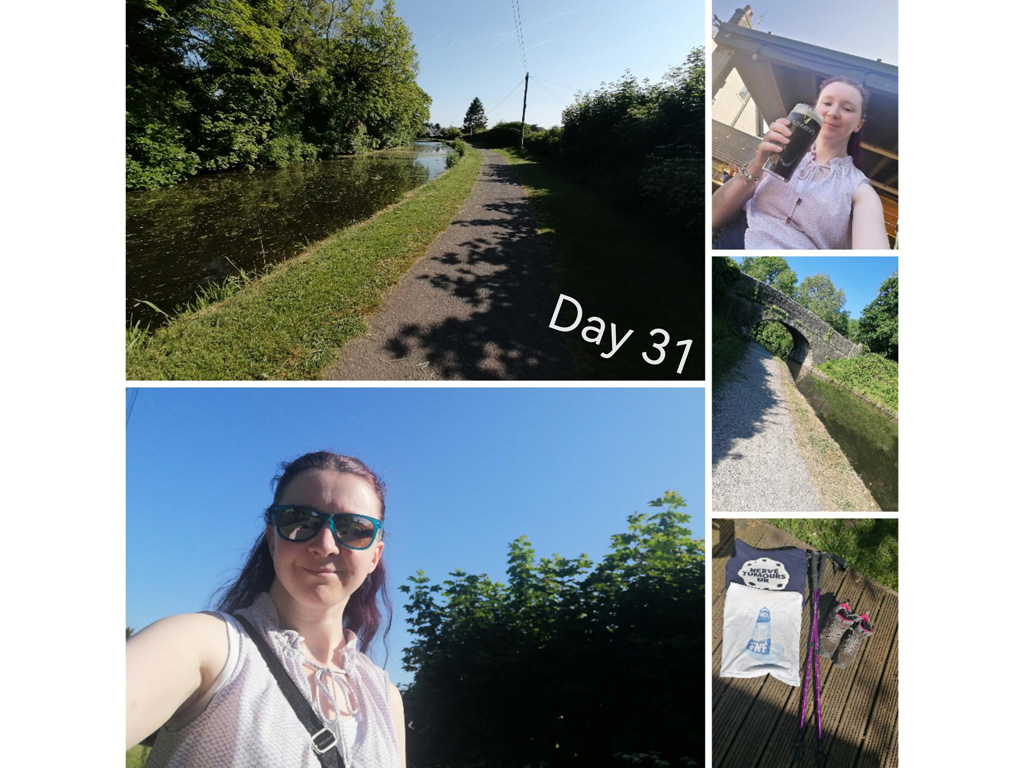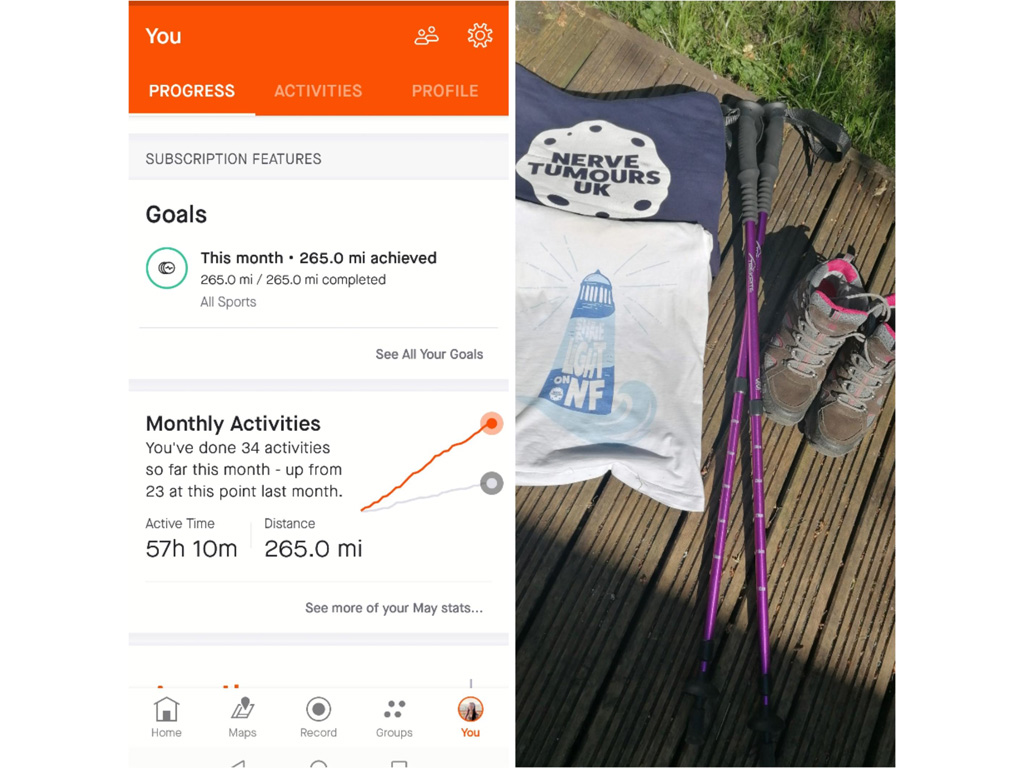 I am fundraising for Nerve Tumours UK because the information, research and Specialist Nurses they provide is very important in understanding this condition more. People need to be made more aware about NF, as not many people know what it is.
I had no idea what it was until I got diagnosed with it. I may have been diagnosed earlier, if people had a better understanding of what it is, and Nerve Tumours UK provide the information and support you need.
Follow in Beth's footsteps, join the Shine a Light challenges and help raise awareness!