Be seen, be counted: #PicsForThe1in6
10 May 2023
Be seen. Be counted. Be part of something bigger.
Send in your photo and join #PicsForThe1in6
The Neurological Alliance are looking for pictures of people who are affected by neurological conditions and those who support their care ie friends and family members, to be part of a powerful collage celebrating the neuro community.
Send in your photo and ensure that the collage represents the 26, 500 diagnosed with nerve tumours in the UK.
This unique collage will be displayed at the Houses of Parliament and used to support the hand-in of our petition, calling on all UK governments to work together to create a UK-wide Neuro Taskforce to improve services for people affected by neurological conditions. The finished portrait will also be available to view online and on social media.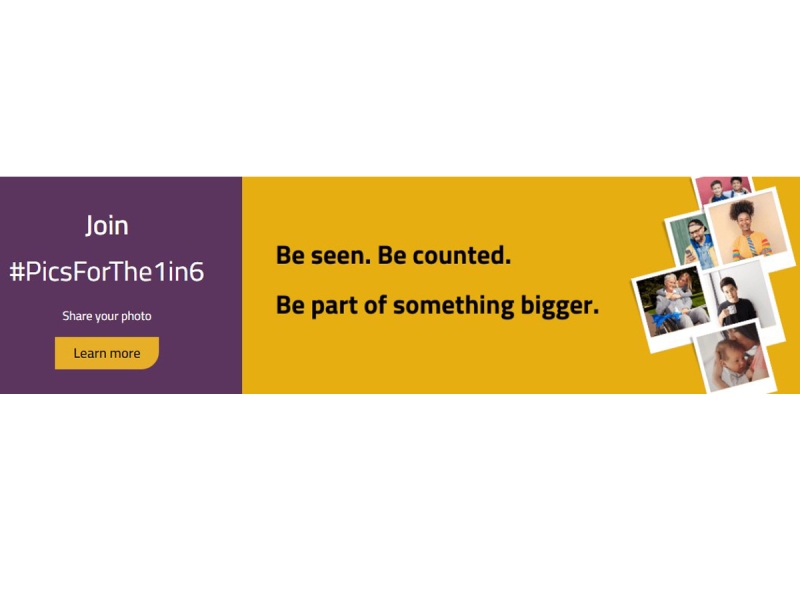 Who can take part?
Anyone based in the UK who has a neurological condition, or is a friend or family member of someone with a neurological condition, can take part.
Photographs of babies, children and teenagers are welcome, but the person submitting the photo must be over 18.
For further information on how to send your photo, click on the link below
Please send your photos by 15 May.
It's time to #BackThe1in6 - Sign the Petition
1 in 6 people in the UK live with a neurological condition, but there simply isn't the workforce or services in place to support them.
This must change.
From delays to life changing treatment and care, to a lack of mental health support, we need Governments across the UK to back the 1 in 6, and set up a bi-annual Neuro Taskforce to deliver real change.
Sign the petition and read the report. Over 8,500 people took part in the 2022 survey, making their voice heard in all four nations of the UK.